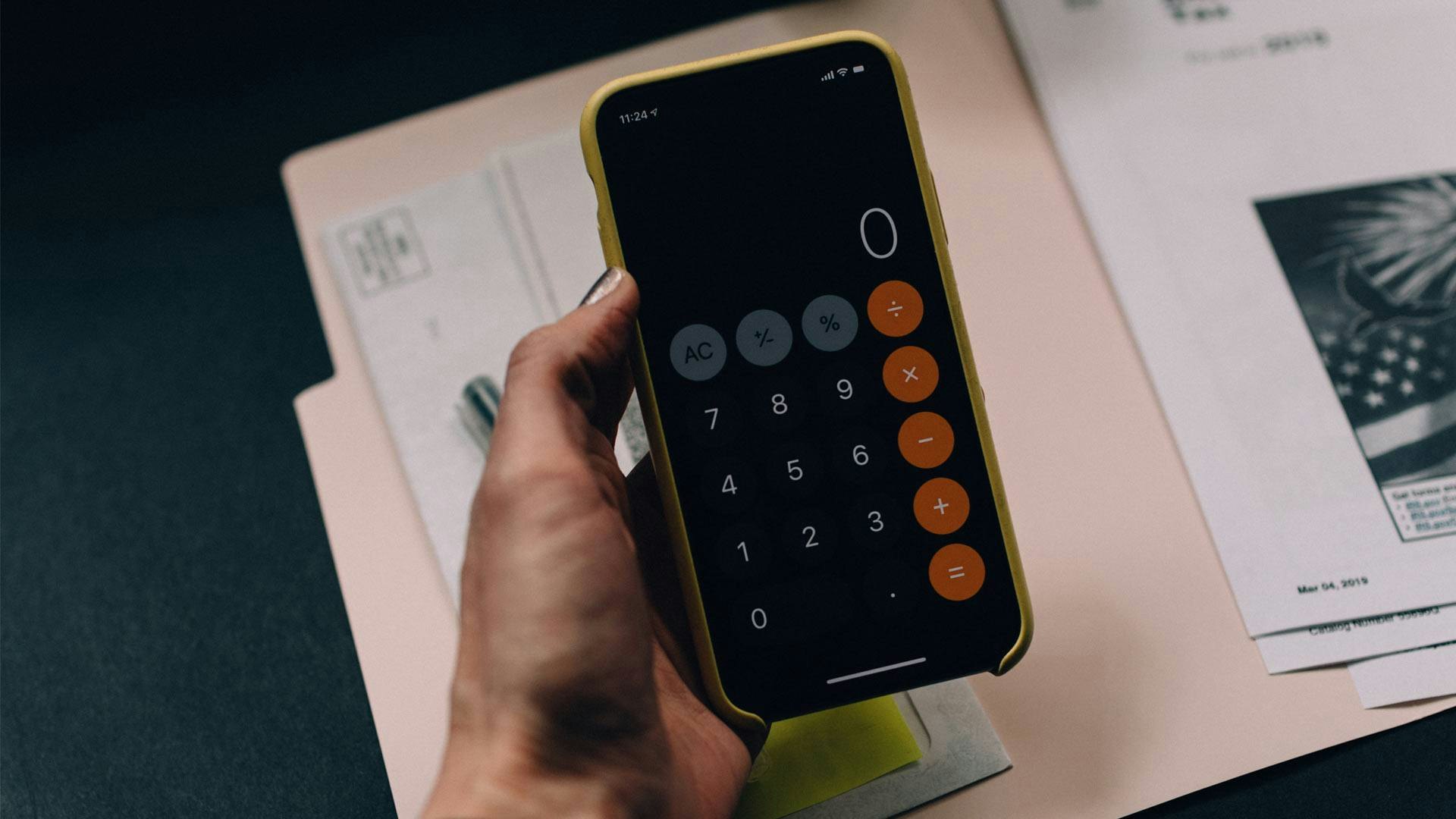 Across the board, in-person business events have been cancelled for all of 2020, and we are already seeing many companies making the decision to not revisit in-person events until the fall of 2021. Additionally, whereas before the COVID-19 pandemic companies and sales professionals may have believed events were the only way to build leads for their business, the effectiveness of virtual events has been proven. They are cheaper, they're less disruptive to your life and your business since you don't have to travel, and the reach of the event can be much larger than an in-person event traditionally has been.
For all of these reasons and many more, virtual events are here to stay. Even when conferences return to physical locations, many businesses will continue to use virtual events to generate leads, talk to and connect with prospects, and to market their products. There may even be virtual options or remote versions of large in-person events in our future.
All of this is to say if you don't have a handle on your virtual event strategy, you're going to fall behind. But getting a handle on virtual events is hard when you've never had to budget for this before, and you're not sure where to start. While this post is not an equation for how much to invest in your virtual event, it is meant to serve as a guide to building your budget from the ground up. And no, the answer is not to shift your historical conference budget directly to virtual events.
How to budget for a virtual event
Like every other marketing investment you make, begin with your end goal in mind. What is your purpose for this event? If this event is meant to be the main deal driver for your sales team throughout the year, it is worthy of greater investment than if you are trying to introduce yourself to your audience and build up your CRM and marketing automation database. While these are both important goals, the former is more impactful for your organization in the short term than the latter. Once you determine what your end goal is, you can start to get into the meat of the budgeting question.
1. Determine your needs—all of them.
When you're building a budget, it can be easy to miss important moments in the process. For example, you may have considered sending out an email to alert your current customers and the prospects in your database about the event, but did you think to set up a landing page specifically for the event so you can track it appropriately? Have you created your welcome email? How are you going to engage the audience before and after the event to best achieve your goals? These are questions which need to be answered before you start assigning budget numbers to your final event plan.
2. Prioritize what has to be done, and when.
One of the hot-button topics in the virtual event world currently is how to create engagement in the event, and how to create virtual networking environments which mimic the efficacy of real life. At least half of the value of an event is the network you develop during the event. So this matters.
However, you can't blow your whole budget trying to create engagement and encourage networking. Remember that the content of the event and the way that content is communicated still matters a ton, and you need to invest in that too. The pre-show welcome kit is great, but if your speakers' video and audio quality is terrible, people will remember that the content was bad more than they'll remember the awesome creative package.
Prioritize your budget according to your goals. If you want to build a bigger audience and are playing a numbers game, allocating more budget to a technology that can handle a large number of visitors, ensures quality audio and video for the entire event, and allows multiple speakers on at the same time to give you the ability to have various tracks in the day makes sense. On the other hand, if you're hosting a smaller event for prospects who are already familiar with your brand and are farther along in your funnel, you may consider spending more of your budget on personalized engagement packages to fuel event attendance and attention.
3. Create a list of resources you'll need to execute all this.
Virtual event technology is an expanding and exploding field. Many people have been relying on Zoom for hosting these events, and while it has been an appropriate choice so far in 2020, chances are eventually your customers are going to want higher quality—and you're going to want more functionality.
After you've mapped your goals to the appropriately prioritized activities list, begin mapping out the resources and tools you'll need to make these things a reality. In continuing with the example above, if you're going for the numbers game you will need to set aside a budget for paid media, the assets to be created for the campaign, and—if you don't have someone in house to manage it—a marketing partner, freelancers, or consultant to make sure it is effective.
If you're going to be doing a smaller event with higher consideration, you'll need to budget for the creative task of designing the package, filling it with the appropriate items, shipping it, and someone to actually do all of that work. It gets down to the nitty-gritty, but getting to this level of detail ensures you are not thrown off at the last minute with a half-finished product.
4. Determine which are one-time costs and which are continuous.
As you finish building out your budget, you may be surprised to see a final number higher than you expected. After all, you don't have to travel for this event so plane tickets, Uber rides, food expenses, and any random expenses incurred on the trip are not going to happen. Why is the virtual event anywhere close to your normal event budget?
Technology charges are most likely the cause of this spike in cost. The fact is, you're going to need software and hardware you don't currently have. There is nothing worse than an event during which you cannot hear or see the speaker well. It is well worth the cost of a good microphone, camera, and technology setup to ensure this does not happen. Those things all cost money—some you can purchase outright and write that expense off once, some will be recurring rental or subscription charges for every event you do.
If your first event is more expensive than you expect due to hard costs such as microphones and cameras for your team, evaluate whether those expenses will be worthwhile in the long run, or you need to space them out more. This will be a learning experience, but one which will get easier with time.
If events drive business, your virtual event can't be an afterthought.
Something about sitting at home behind your computer screen to attend an event makes it feel like a much smaller deal than attending an event in person. Maybe it's the fact you could be wearing pajama pants or basketball shorts and still be working that makes it feel this way. But, here is a quick story from one of our clients to keep in mind.
Newmar has a business-critical dealer event every year at which dealers place orders for next year's motor coach inventory. It naturally hit right as COVID-19 did, meaning we had to act fast. We pivoted with them to a virtual event, and Newmar's rockstar team was still able to get the orders they needed for next year's product. If that event had been treated like an afterthought, it would have made for a very uncomfortable end to the year and it probably would have thrown off their business growth goals for 2020 and beyond.
The lesson here is that virtual is a reality of business life now. Treat it with the same amount of dedication and attention you would to any business-critical task you take on. Not being there in person doesn't make it matter any less.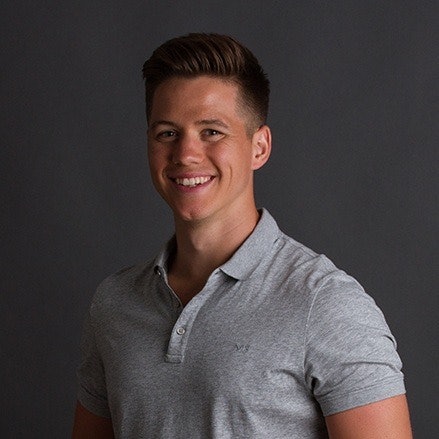 "Whatever you are, be a good one." This advice has served Joe well as he's worn many hats throughout his career–from college soccer player to marketing expert to Business Development Manager. He's passionate about using big ideas to build mutually beneficial partnerships, because "to help yourself is to help others."
Feed your marketing mind and keep your skills sharp by opting into our weekly newsletter, packed with lessons we've learned firsthand. You won't regret it.