This is where you thrive. If you're a self-motivated, ready-to-grow individual and believe your impact on the world includes more than work, Element Three is here to holistically help each person realize their full potential to change the world.
Fostering growth in people and business.
At Element Three, our Purpose is to "foster growth in people and business so they can change the world." Our niche is "Transforming Brands and Generating Demand". Our team at Element Three takes this mission seriously and it is manifested in everything we do. We make good brands great. We are accountable for delivering results on our strategies. Every single time.
What does this mean for you? You will join a team of tenacious, hard-working pros who excel in what they do and lift each other up along the way. Our Core Values run through our veins and we weave them into all aspects of our work. What does this mean to the marketplace? To culture-conscious leaders who are chasing market leadership, Element Three is the marketing consultancy that accelerates business transformation, brand relevance, and performance outcomes.
LOOK TO TRUTH
See the real problem—then solve it. Eliminate bullsh*t. Build trust transparently. Honor the confidence clients place in us and advance the cause with conscience. Keep it real with others and with yourself.
DECIDE BUSINESS FIRST
Focus on business results—for our clients and Element Three. Know and own the business impact of your decisions.
SAY 'YES' TO HARD THINGS
Greet challenges enthusiastically. Participate courageously. Put in the work and learn through doing. Embrace discomfort. Resist quitting on others. Find humor in the struggle. Know that repetition leads to expertise.
PRACTICE EMOTIONAL INTELLIGENCE
Bring your best energy into every room. Be fully present. Listen thoughtfully. Challenge constructively. See things from others' perspectives.
DELIGHT WITH EXCELLENCE
Make the day for someone. Create consistency and impact—in big and small ways.
GET IT DONE
Come through for people and projects so often that it would be impossible to believe if you didn't.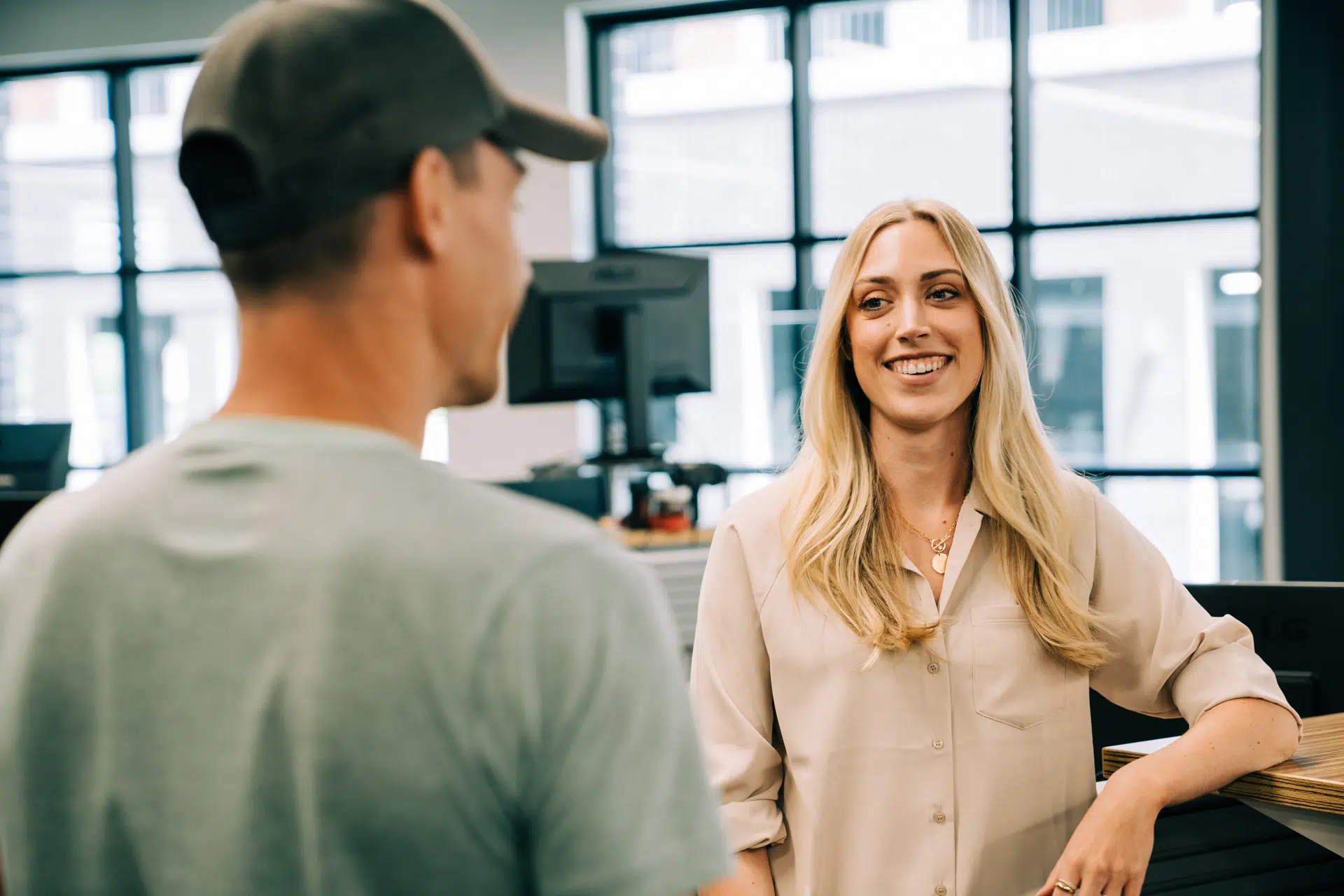 Making a sweet gig even better.
If you're the type who expects greatness from yourself and your employer, we're your kind of company.
HEALTH AND WEALTH
As Tiffany says, "We use business to grow people, not the other way around." So we cover your health. Help you save. And always treat you with respect. Element Three sets you up for success in your job and in your life. Our benefits such as medical, dental, vision, simple IRA match, life insurance, long-term disability, medical leave, bonus program and wellness bucks are just a few of the ways Element Three takes care of the important things so you can thrive.
GIVING BACK AND LIVING LIFE
At Element Three, we celebrate your choices to give back to the community by following your passion. We also value the importance of focusing on your own life plan. This is why we provide a charitable contribution match along with three days a year for community service and/or personal planning.
TIME OFF AND HYBRID WORK ENVIRONMENT
The stories we create are inspired by happenings outside of our four walls. Which means taking the PTO you earn isn't just a perk, it's an obligation. Go have some fun and no checking email while you do it! Our flexible hybrid work environment gives you the freedom to work wherever and however you feel most productive. Our beautiful, functional office space in downtown Carmel provides many inspiring ways to get work done.
The time is now. Let's make this happen.