We believe that a job should do more than just pay the bills. It should fill you with a sense of purpose. The kind you feel when you're a part of something BIG.
Explore open positions.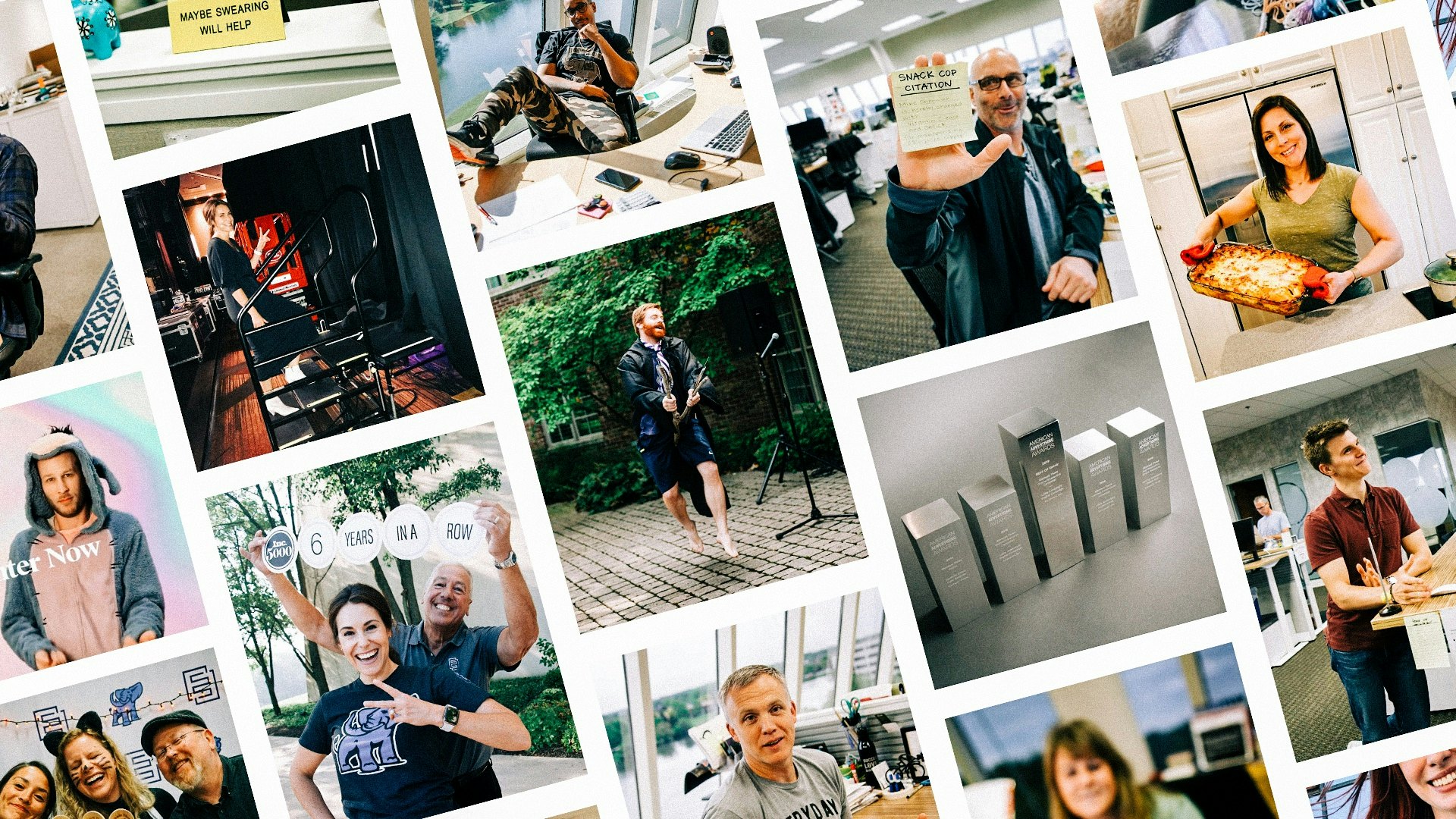 Fostering growth in people and business.
We were founded on the belief that every brand—like every person—can achieve great things. Our mission: to grow people and business so they can change the world.
At Element Three, you're surrounded with opportunity from day one. Given the freedom to take smart risks and provided with the support you need to learn, experiment, and excel. Here, you're not bogged down by busywork or buried beneath a massive bureaucratic hierarchy. Instead, you're presented with ample space to evolve your expertise in an environment where talent thrives and collaboration is commonplace—an environment that challenges you to be your best self.
What we're all about: A Best Co.
We take our culture seriously. And it all begins with an acronym that represents the core values that guide us along the path to excellence. It's how we live and work every day to create and deliver the ideas, solutions, and work that help our clients reach the top.
Awesome Comes Standard
We're committed to delivering awesome in all we do, each and every day, without exception or excuse. It's that simple.
Business First
We view market leadership as the underlying reason for our existence as a marketing consultancy. Results matter, and we use them to improve ourselves and the business.
Emotional Intelligence
We refuse to overreact to the trends and adversity that will forever exist in the marketplace. Instead, we handle the bad with the same level of tact as the good, with a clear understanding that the only thing that matters more than what we say is what we do.
Stay Curious
We believe the ones who go beyond the tried find the truth. So we ask a lot of questions. Research and participate. And don't dare identify the "how" until we're sure we know the "why."
Transparency
Elsewhere, it's a buzzword you can see right through. Here, transparency is tangible. We make it a point to shed light on everything we're doing so that you can help guide our collective future, not feel left in the dark.
Creative Swagger
Creative no longer lives within the well-defined world of traditional media. It's why we don't view it as a single tactic or one-off deliverable. Instead, we use whatever means necessary to create seamless brand experiences.
Own Selflessly
Our job is not to attract an audience, but to work together to find our partners' customers. It's all hands on deck as a team in hot pursuit of market leadership.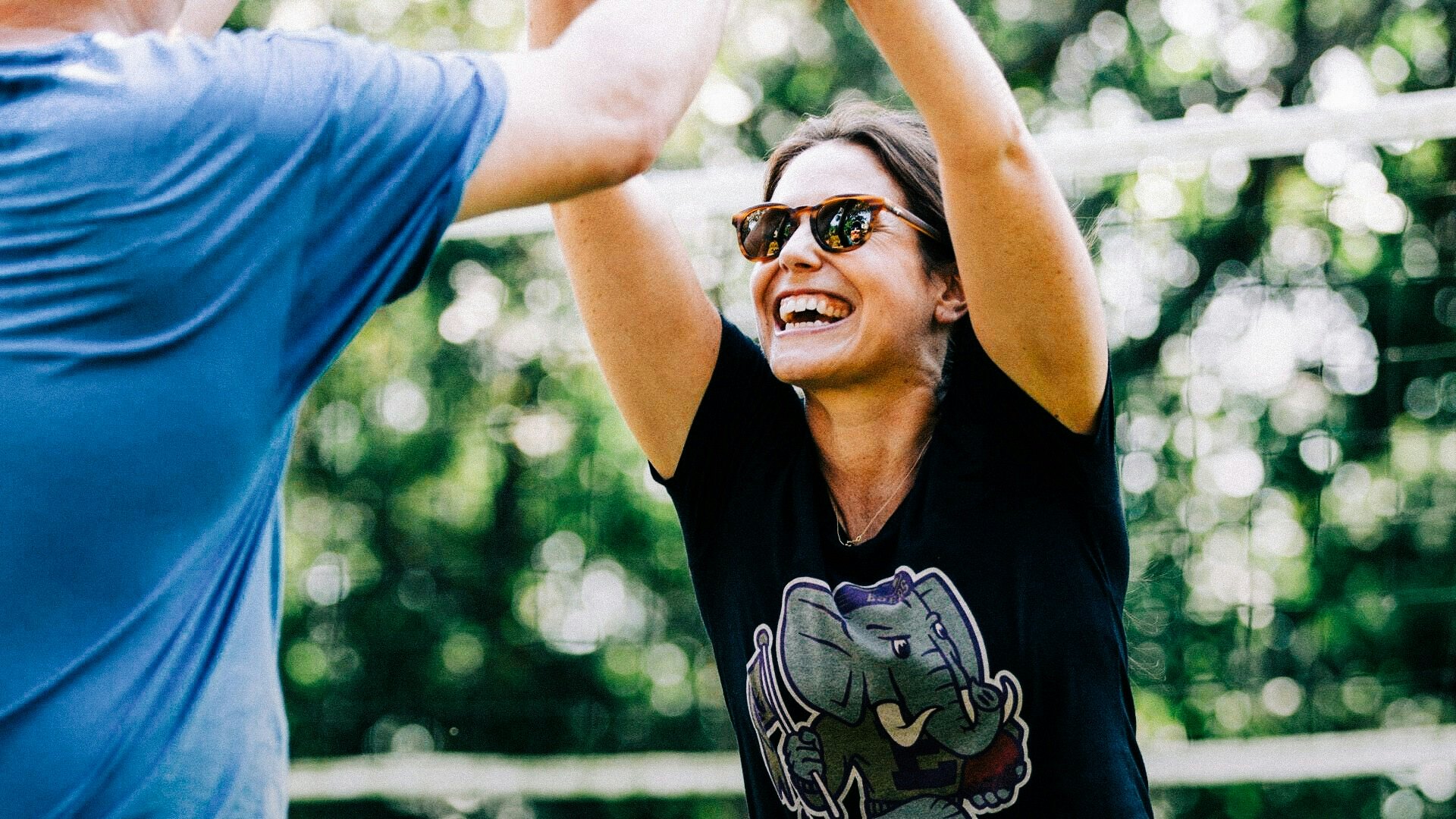 Making a sweet gig even better.
If you're the type who expects greatness from yourself and your employer, we're your kind of agency.
Health Benefits and 401k Contribution
As Tiffany says, "We use business to grow people, not the other way around." So we cover your health. Help you save. And always treat you with respect.
Giving Back
We encourage our employees to get involved in volunteer efforts they're passionate about. So we give each employee an additional two days away from work per year to volunteer. And if that's not enough, we'll match up to $250 for each employee when they make an eligible nonprofit donation.
PTO and Vacation Days
The best stories we create are inspired by happenings outside of these four walls. Which means taking the PTO you earn isn't just a perk, it's an obligation. Each new full-time E3er starts with three weeks of vacation time, with more accruing after one year.
Lots of departments, one team.
As a full-service marketing agency, we house designers, developers, digital strategists, project managers, account executives and more. Here's a few of the departments that make up our team at Element Three.
Account Services
We look for those who know how to grow relationships, not just maintain them. Strategizers not only capable of guiding a team, but maximizing talent.
Creative
We're not traditional. But that doesn't mean we won't turn to it. That's because the creative we execute is driven by the production of seamless brand experiences. As an E3er in the creative department, you always look ahead. Even if that requires foregoing familiar tactics in favor of something different. Something better.
Digital Marketing
Digital strategy is a driver of meaningful action. An integral part of the seamless customer experience. The connector that integrates all the moving pieces together. At Element Three, you'll work on multichannel campaigns for established brands while partnering with a highly capable team of digital minds committed to constant learning.
Website Development
As a member of our development team, you'll assemble forward-thinking solutions while continuously working to streamline the development process and evolve your own skillset. Here, you're not a means to an end, but a full participant who is directly connected to our success as an agency.
Delivery Management
Timelines are your best friend. You can work a spreadsheet like it's no one's business. And you love a great project management software solution. You're the glue that holds everything together, delivering projects on time and on budget.