Pivoting a pivotal event.
For years, Element Three has partnered with Newmar on their dealer meeting, an annual event where Newmar meets with their dealers to talk about the RV business, preview the upcoming model year lineup, and motivate dealers to order new coaches.
But this year would be different. Following the outbreak of COVID-19, social distancing requirements prevented the three-day event at the Indiana Convention Center from taking place. E3 and Newmar were forced to scrap what we'd been planning for months.
We had to execute an entirely different type of event—in just 19 days.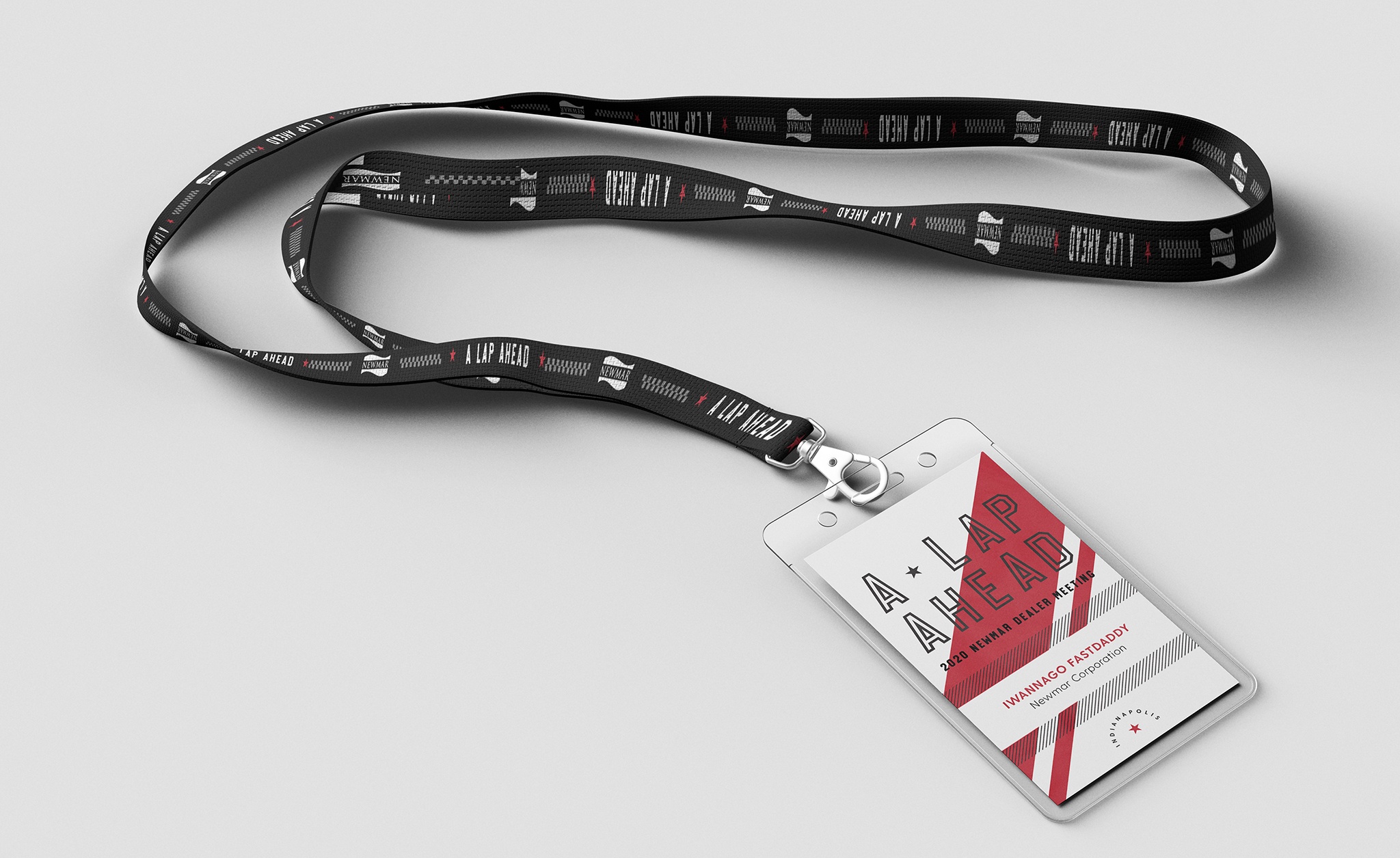 Accelerating through adversity.
Strong dealer partnerships are critical to Newmar's continued growth across all RV segments. And the annual dealer meeting is where Newmar fosters optimism about their direction as a business and enthusiasm about the company's new product lineup. So we had to get this right.
Working closely with Newmar, we quickly started planning an online dealer meeting. After a successful event partnering with video platform Brandlive at RVX last year, we decided to work together again to create an engaging virtual experience.
To make that happen, we recorded 15 videos at Newmar's customer service center in Nappanee, Indiana. These videos included a vision update and 2021 product lineup overview from company executives, as well as individual coach tours where a Newmar product expert detailed the features and innovations of multiple floor plans of that particular coach.
In all, it was more than 5 hours of content. All of it shot in a single day.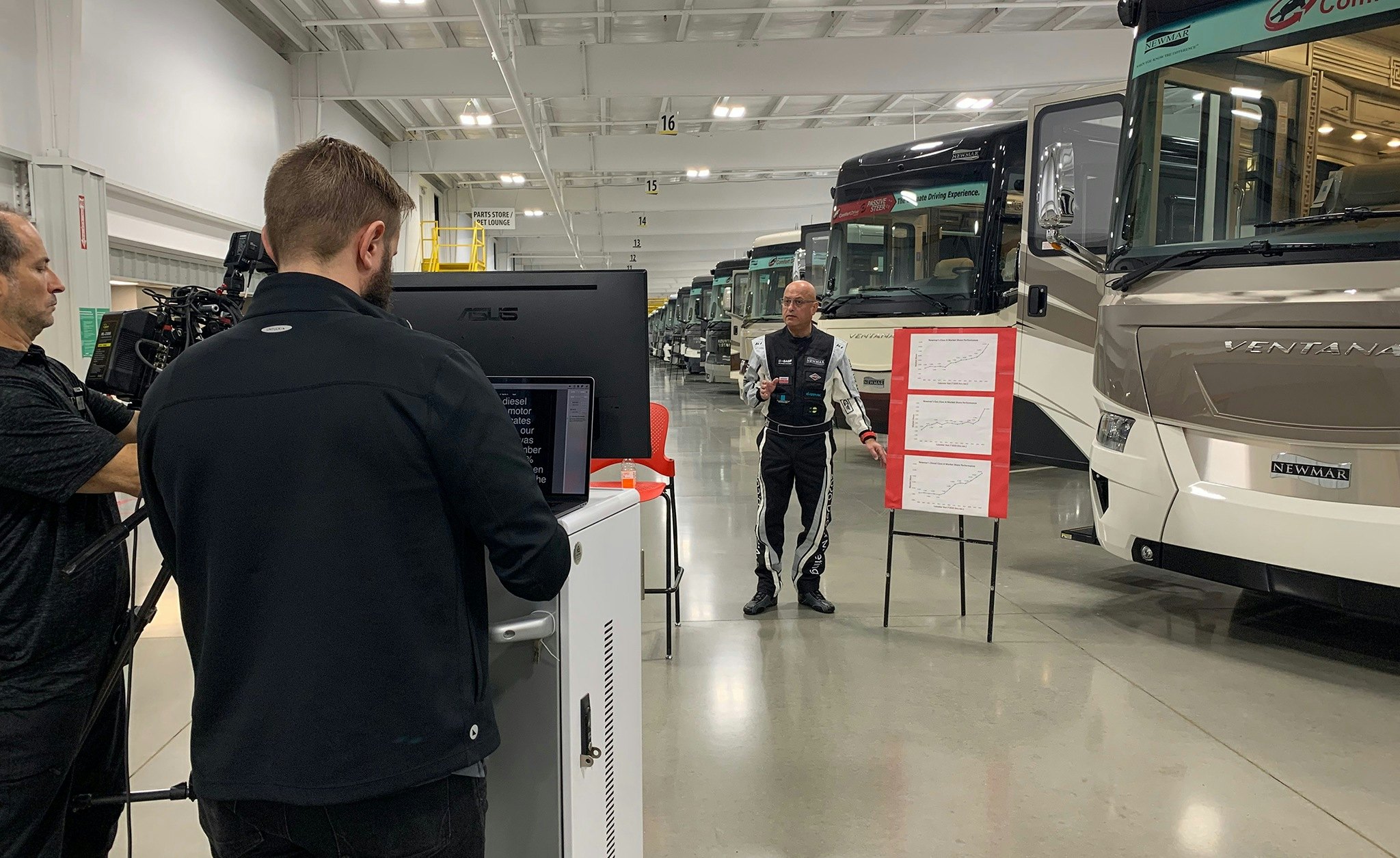 Lapping the competition.
Since the dealer meeting was scheduled to take place in Indianapolis, home of the famed motor speedway, our original creative concept tapped into the high-octane world of racing: the team orientation, the intense competition, and the relentless drive to win.
The "A Lap Ahead" concept showcases how Newmar is a trendsetter across all aspects of its business, including service, support, marketing, sales, product development, engineering, and design.
To tailor the concept for a virtual audience, we repurposed creative elements into a cohesive branded video library. What we created was a modern take on a racing event—one that gleaned inspiration from the 1960s era of iconic races including the Indianapolis 500, Daytona 500, and 24 Hours of Le Mans.
Virtually unprecedented engagement.
Video performance
Dealer participation: 84%
Average play rate: 90%
Engagement: 94% of content viewed by attendees
Email performance
Open rate: 62.77%
Click rate: 34.90%*
Click-through rate: 54.87%*
*Email click rate and click-through rate dramatically outperformed historical metrics by +26% and +42% respectively.
Thank you so much, Element Three, for your team's efforts through all of this. You went above and beyond! This would all be for naught if it weren't for your creativity and management of this.

Shannon Stover
Marketing Manager, Newmar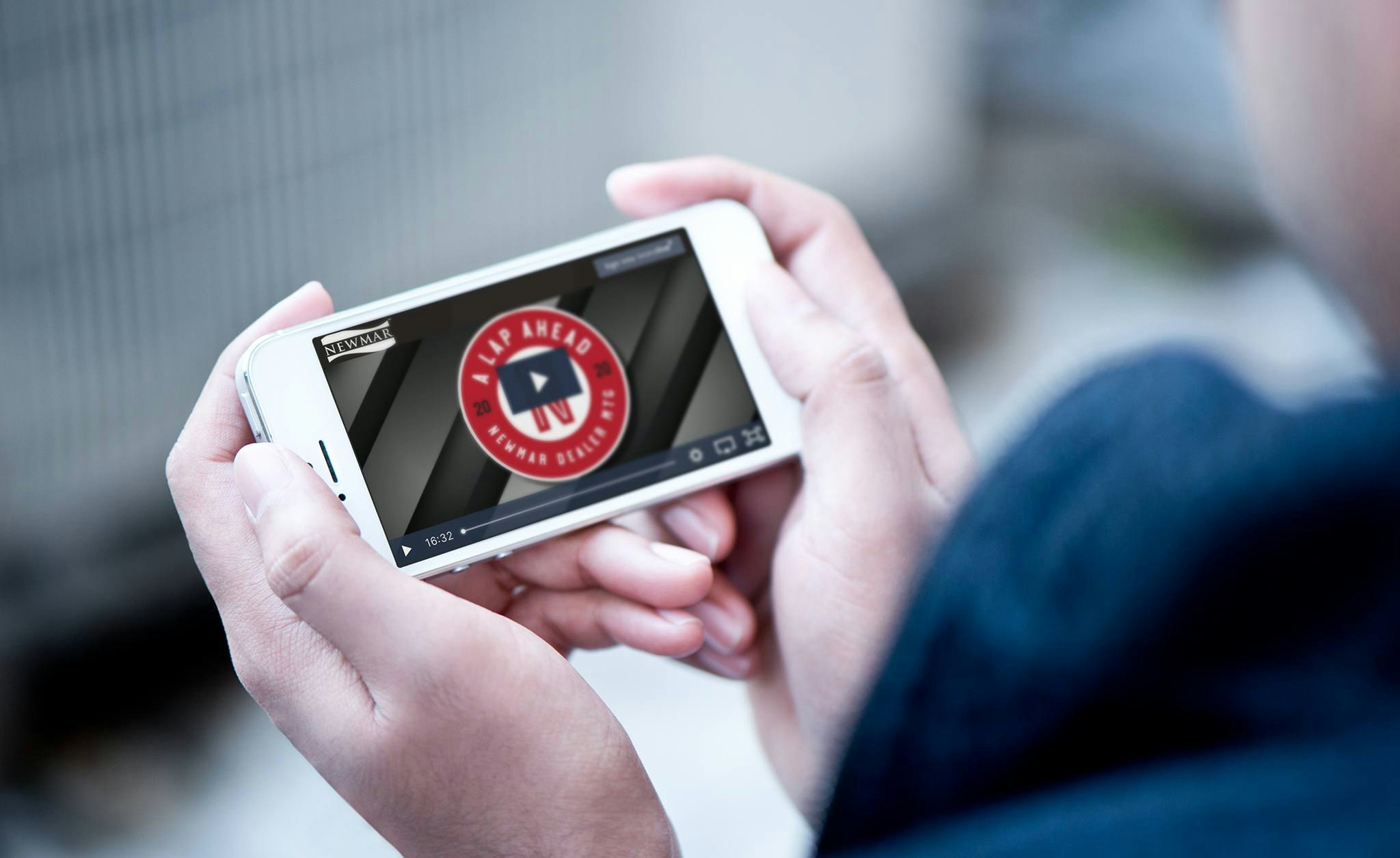 Lifting the trophy.
Overall impact: Dealers placed orders for 2021 model-year product despite challenges due to COVID-19
Brand: Upheld the premium experience that Newmar dealers expect from an industry leader
Creative: Repurposed elements created for print invitations, hanging banners, and wayfinding signs into digital elements like web backgrounds, email headers, and video thumbnails
Video: Partnered with Brandlive to produce 5+ hours of content from 15 pre-recorded videos
Technology: Tracked crucial engagement metrics to measure impact and coordinate Newmar sales follow-ups
This is a very creative approach. We were still able to get our message out under some very challenging circumstances. Dealers had a very positive response, and I would be surprised if every Newmar dealer did not view at least some portion of the content. They loved the theme and the message we shared as a company, and really appreciated being able to see the product first-hand.

John Sammut
VP Sales and Marketing, Newmar