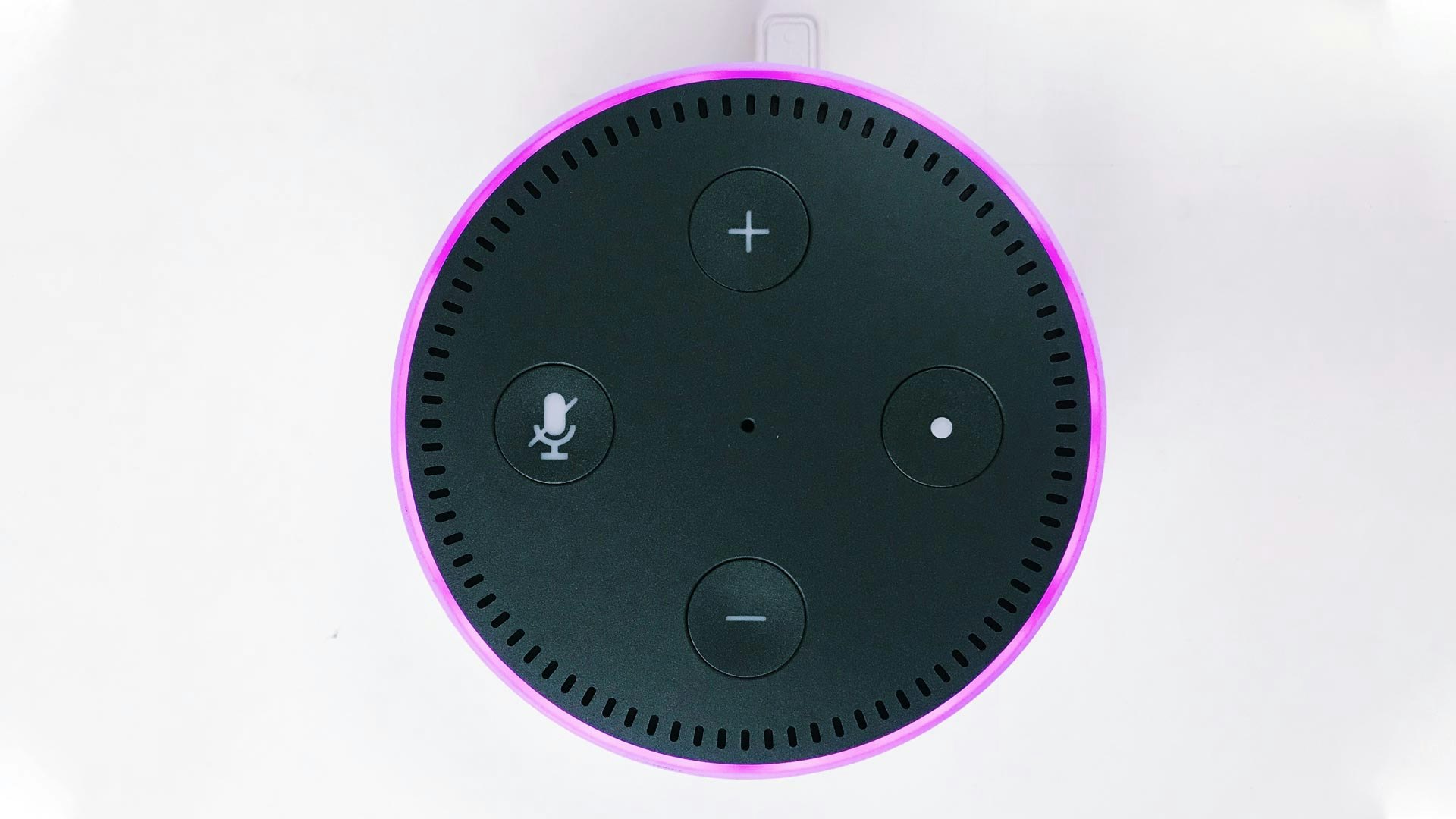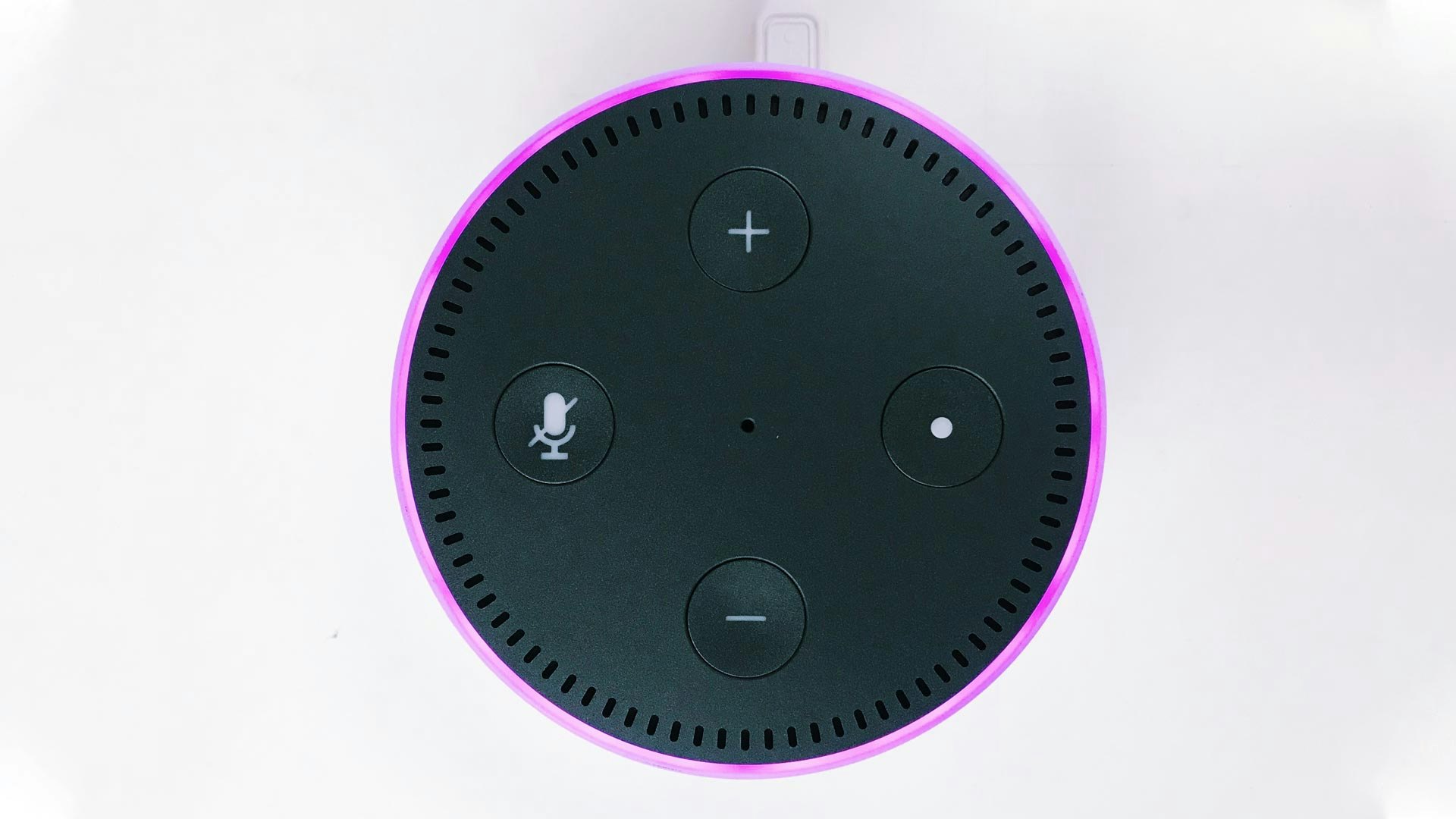 Voice search is not just a new trend, but an SEO staple that's here to stay for all digital marketers. Have you optimized your website for voice search? If you haven't, then you could lose out on sessions to competitors, missing out on potential leads and customers. The good news, though, is that you can start optimizing your website today. In this article, I'll discuss how to optimize your website and content for voice search, and different voice search strategies you can use.
How voice search has changed the game
If you think that voice search isn't as important as it's made out to be, the statistics would say otherwise: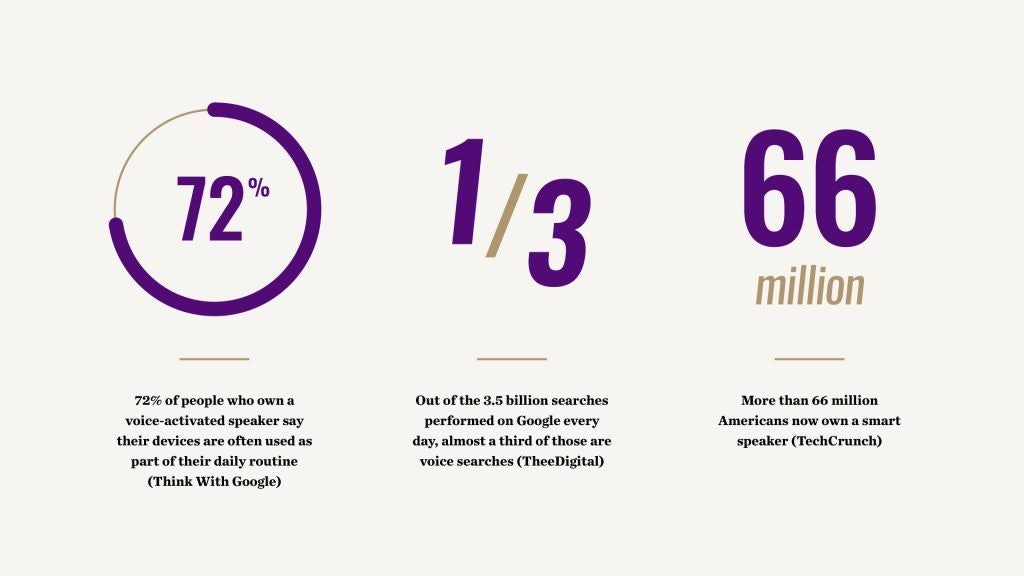 72% of people who own a voice-activated speaker say their devices are often used as part of their daily routine (Think With Google)
Out of the 3.5 billion searches performed on Google every day, almost a third of those are voice searches (TheeDigital)
More than 66 million Americans now own a smart speaker (TechCrunch)
Since first being made available in 2011, voice search has been quickly adopted in the mainstream of technology. With the creation of Amazon's Alexa, Apple's Siri, and Google Assistant, it's been easy for most technology platforms to implement in mobile devices, Bluetooth speakers and more.
Voice search's incorporation into everyday life is important for digital marketers to understand in order to meet the needs of our users. Further developments in artificial intelligence (AI) and machine learning have made a huge impact on how we interact with our smart devices and search the internet. The increase of AI-powered devices means search algorithms must change to accommodate machine learning; thus, the importance of voice search has grown tremendously.
In 2013, Google made a major update to its core algorithm known as Hummingbird, and it changed everything in search engines and allowed for the growth of voice search. One of the biggest changes made was the emphasis on the implied meaning of searches (semantic search). The Hummingbird update demonstrated a shift in Google's ability to determine the user's intent behind searches—not just executing the specific query a user entered—and provide users with an even better experience.
In 2019, we saw an even further aid to voice search with Google's BERT update. It is designed to better understand what's important in natural language queries and to learn how humans speak. This allows Google to send users more accurate search results for local queries and better defines queries that are unknown. Google said it impacts one in 10 queries, specifically for long-tail keywords. This is extremely valuable to keep in mind when creating content for voice search.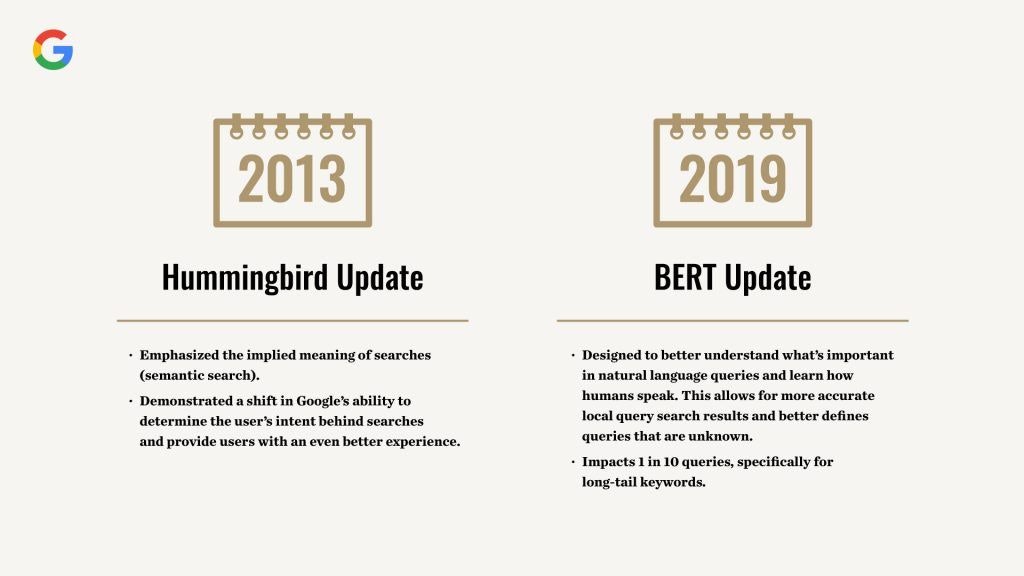 2013 - Hummingbird Update
Emphasized the implied meaning of searches (semantic search).
Demonstrated a shift in Google's ability to determine the user's intent behind searches and provide users with an even better experience.
2019 - BERT Update
Designed to better understand what's important in natural language queries and to learn how humans speak. This allows for more accurate local query search results and better defines queries that are unknown.
Impacts one in 10 queries, specifically for long-tail keywords.
How do I optimize for voice search?
With the shift in search engines changing focus on users' intent, it's on us as digital marketers to update our content to match these goals, specifically in voice search. If your website is not up to par with the correct optimizations, you could be missing out on revenue for your company.
Below are the updates you need to make to optimize your website for voice search.
1. Optimize your business listings
BrightLocal conducted a study on how voice search can impact local businesses and determined that almost 50% of users searched for local businesses every day. They also found that most people with smart devices wanted more access to local business prices and information, and that 27% of users who used voice search to learn about a local business visited the website of that business later. In a highly competitive market, the difference between choosing your business or choosing a local competitor could come down to how you rank for geographic keywords, and how much information is available to your users.
To make sure you do show up when users are searching with their voice assistants, keep your business information up to date. Google My Business, Yelp, and Bing Places are all essential for local SEO—keep this data clean and your name, address, and phone number consistent. Approximately $10.3 billion are lost each year just because of missing and inaccurate listings. Make sure you're providing accurate business information to users.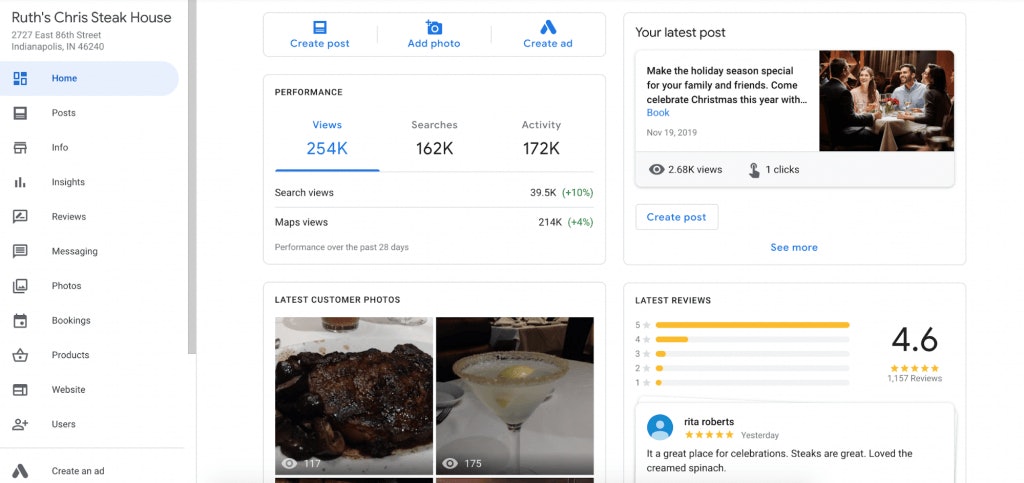 If you're confused why information and data isn't showing up correctly in certain search engines, here's where some of the biggest companies pull data from:
Apple gets location data from Apple Maps Connect and supplements it with reviews and photos from Yelp and other review sites.
Google gathers data from Google and information you update in Google My Business.
Amazon pulls data from Yelp and directly from Yext.
All of these major search engines use these platforms to help users find local businesses and if your information isn't up to date, you might be missing out on revenue.
2. Fight for "Position Zero"
In addition to local listings, make sure that you're optimizing for Google's featured snippets, aka "Position Zero."
Featured snippets have revolutionized the search experience, allowing Google to position itself between consumer and business websites with ease. Voice search assistants only respond with the featured snippet when answering an initial question. These positions are therefore heavily competitive but present an opportunity to truly own a niche portion of users.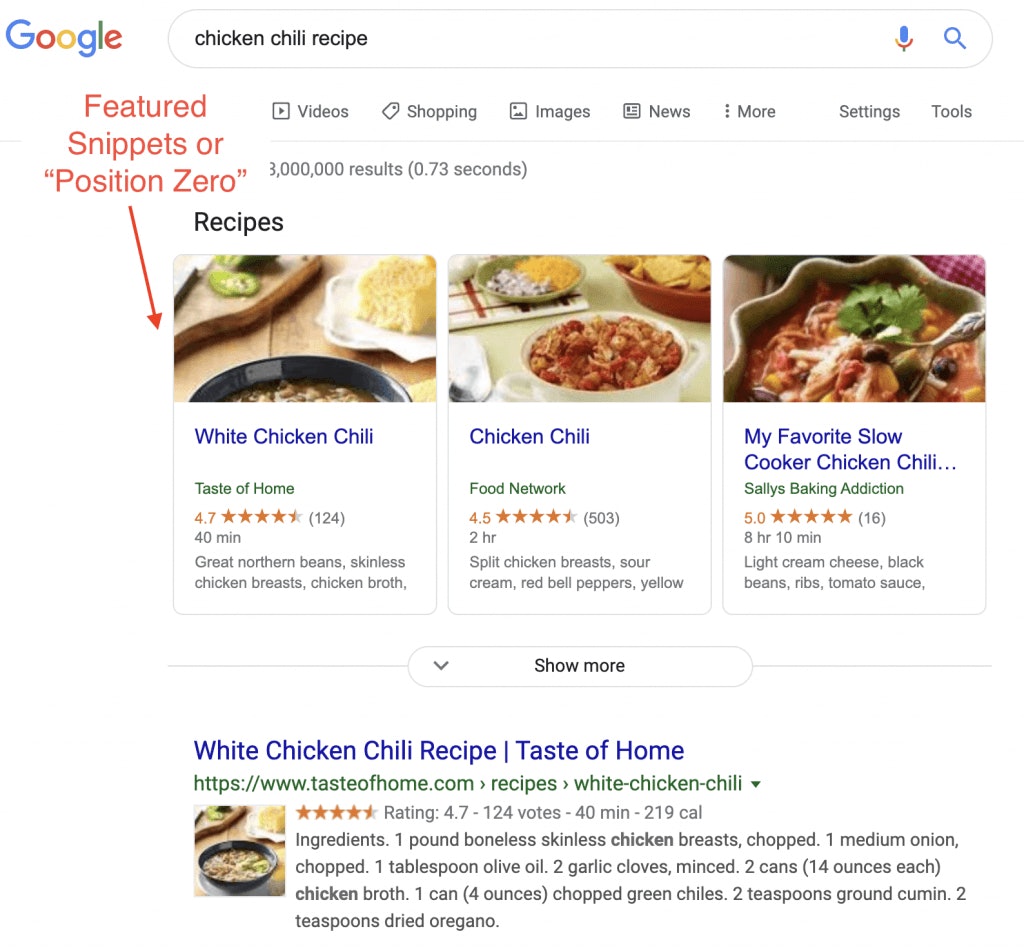 If you want your local business to appear in Position Zero, you should research and discover the kinds of low-intent questions users ask, such as "when should i get my oil changed?" These low-intent questions aren't asking for a transaction, but for more information on a topic or brand. It's best practice to create website content that satisfies those specific questions. To find these questions, perform keyword research as you normally would, but focus on questions relevant to your audience's needs.
Something to remember when creating content for voice search: people don't speak in search queries. They ask questions and they make statements. Turn your focus to using long-tail keyword phrases in your content as this will help you better answer voice search questions. Think about what kind of questions and phrases your target audience uses. Some tools to help you discover these keywords include SEMrush, Moz, and SpyFu.
Here are a few things you can do to create content and boost your rank for voice search:
Create an FAQ page that asks and answers questions related to your content.
Update your content often. Keep an eye on your web analytics platforms for dips in traffic and find creative ways to refresh content when necessary.
Mark up your pages. Use schema markup to help search engines understand your pages so they can potentially place your content in featured snippets (this is a requirement to make it as a featured snippet).
Look at your reviews to source FAQ content ideas. The reviews you already have are written in natural language and give you an idea of what your customers are asking about.
Create a topic model that includes long-tail keywords and other keywords like "near me," "near," and "nearby."
Create AMPs (Accelerated Mobile Pages) for your content when necessary and use "speakable" schema when marking up these pages.
Build your domain authority with more content, strong backlinks, and SEO best practices for other pages on your sites.
3. Ask and answer the right questions with your content
Keyword research and quality content are fundamental when it comes to SEO basics. Voice search takes it a step further with featured snippets and conversational, long-tail keywords.
Featured snippets have continued to be prioritized by Google—answering questions accurately is ideal for ranking higher. When you create content for featured snippets, you're likewise optimizing for voice search. 40.7 percent of voice search answers come from featured snippets. Creating content that is identified by Google's algorithm as informative and authoritative can be enough to claim Position Zero and create an opportunity to answer the questions being asked by voice search. Repeating high volume keywords in your blog posts just won't cut it anymore without putting them into an understandable, readable context.
4. Speed up your website
With Google using site speed as a key ranking factor for search results, ensuring that your site loads and runs quickly is a no-brainer. Keep in mind that page speed includes both desktop and mobile. You can't have one without the other. Voice search happens almost exclusively on mobile, so it makes sense that your website should be fast on both.
A page that takes five seconds to load is 90% more likely to suffer from bounce backs (visitors who will leave a page before it loads) than a page that loads in just one second. Check out Google's PageSpeed Insights, which guide you on how to make your desktop and mobile site faster. Because if you aren't ranking high on mobile search because of speed issues, you won't show up in voice search.
Don't stop here
Optimizing for voice search is a necessity and once you've started optimizing, you have to keep refining your strategy. Don't stop at the bare minimum, but ensure that all of your content is voice search friendly and is driving results the way your business needs.
As voice search continues to improve, and usage of voice assistants like Alexa, Siri, and Google continues to grow, it will become even more difficult to stay ahead of your competitors. Follow the suggestions above to keep pace and continue moving forward in the game of voice search.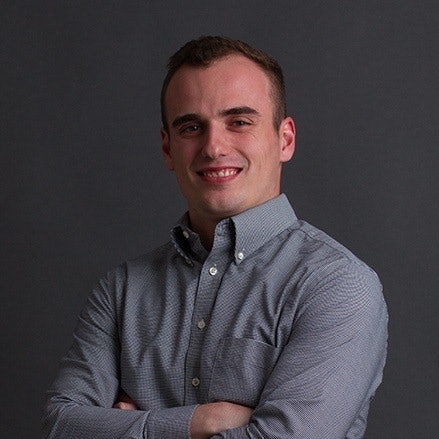 Ian is a Marketing Analyst at High Alpha, a venture studio that creates and funds B2B SaaS companies.
Feed your marketing mind and keep your skills sharp by opting into our weekly newsletter, packed with lessons we've learned firsthand. You won't regret it.