Building brand awareness for more than just BraunAbility.
BraunAbility is an industry leader in the field of wheelchair accessible vehicles, pioneering in the space since 1973. With a robust lead generation plan already in place, BraunAbility wanted to do more. Reach prospects higher in the funnel. And move them seamlessly through consideration and decision stages of the buying process.
To elevate BraunAbility's aggressive demand generation goals, we supplemented their middle-of-the-funnel campaign with something broader—something that went beyond brand recognition and tapped into general awareness of the mobility vehicle industry as a whole.
With these goals in mind, we set out to build a brand awareness strategy. One that would keep their funnel full, inform audiences about the industry, and promote BraunAbility's outstanding reputation for quality.
Adaptive content throughout the buyer's journey.
Starting in March of 2018, we went live with a new full-funnel digital advertising campaign built around putting BraunAbility in front of new eyes. Throughout the year, we concentrated on a dedicated approach to paid digital advertising that launched a series of campaigns at different intervals, introducing new products and offers, refreshing creative, and bringing in new elements over time and across all stages of our prospects' buyer journeys.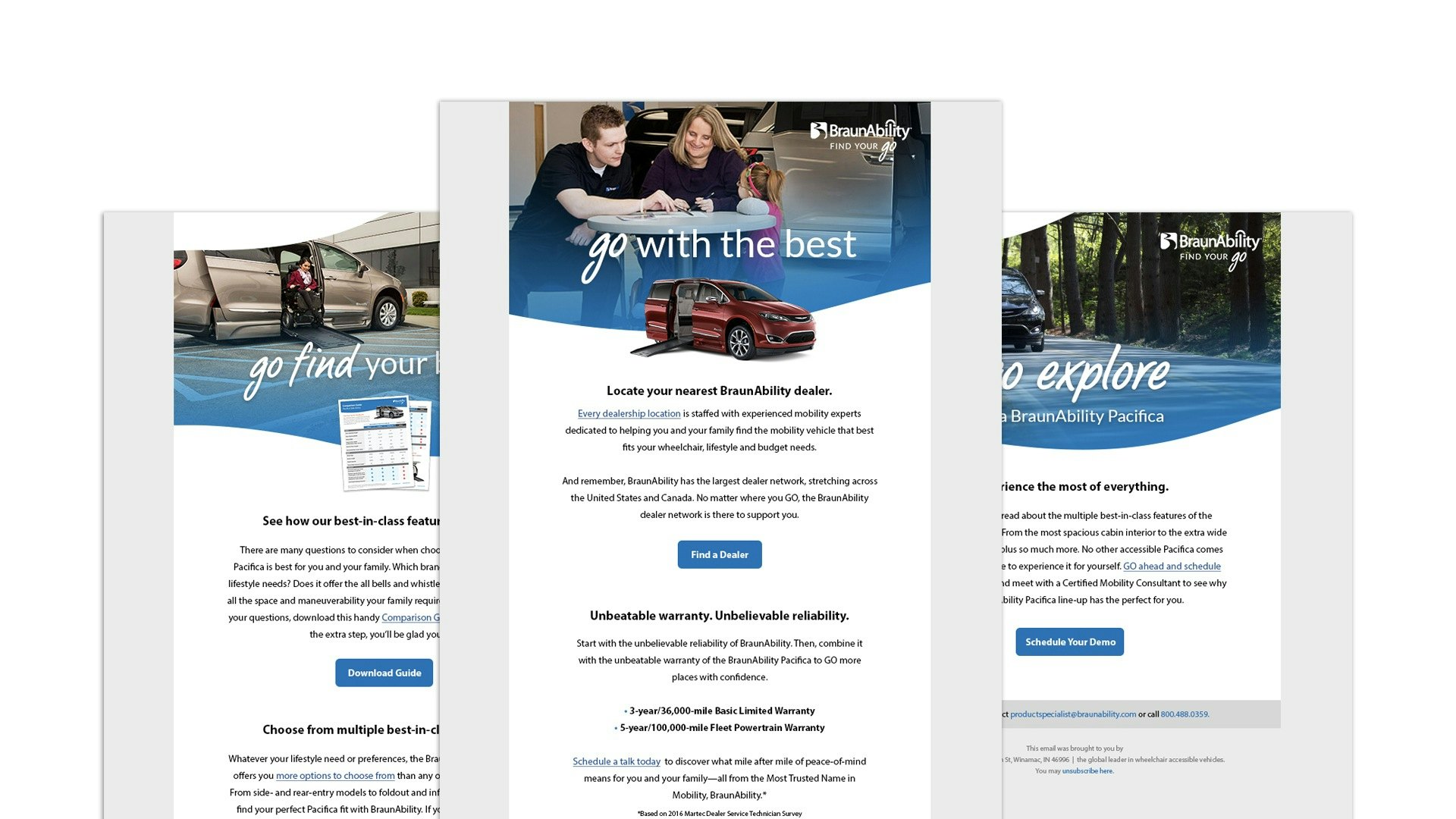 Using data to target the right audiences.
When it comes to reaching the right audiences, targeting is key. So we went all out, focusing on those who could benefit most from BraunAbility's products and meeting them where they browse, search, and hang out online.
The result was a full-fledged digital advertising campaign built across Facebook, Google, Bing, and publisher sites that their target audiences visit—and most importantly—trust. Each platform played a role in the holistic plan. And from interest-based targeting in Facebook to brand and non-brand search campaigns and beyond, we made sure to cover all the bases.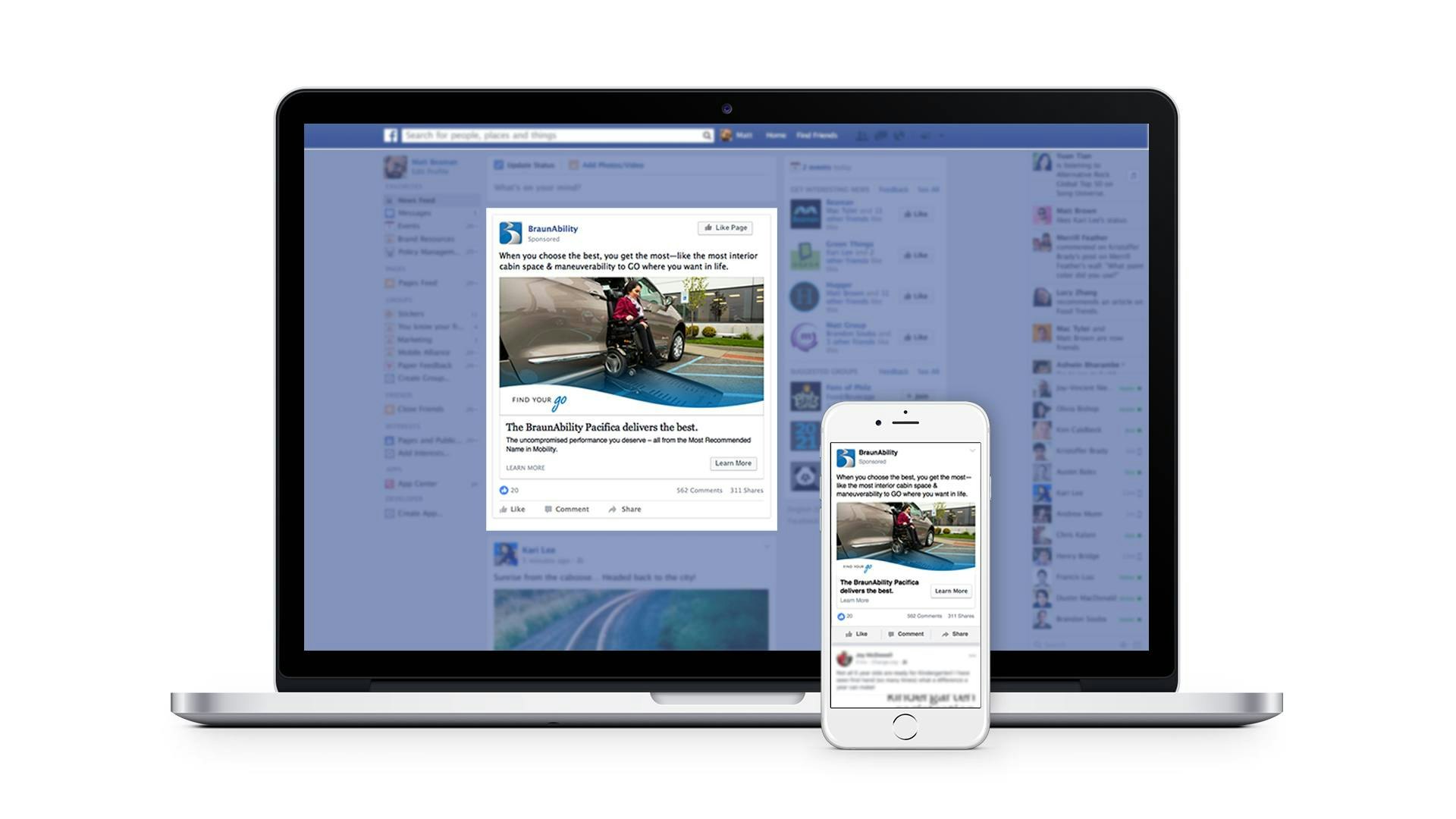 Increased awareness. Increased engagement.
By concentrating on building awareness, BraunAbility was able to fill their funnel and open the eyes of new potential customers to who they are and what they can do for them. Impressions increased 205.2% year over year as cost per thousand impressions (CPM) dropped 35.22%. Click-through rate was 5.78% as compared to a baseline industry average of 3.64%, and our cost per click was $1.94—markedly lower than the $2.54 industry baseline. All of which contributed to a 68.65% increase in leads YOY.
In addition to the predicted increase in brand awareness, BraunAbility's branded search volume increased somewhat dramatically. Year-over-year volume of searches for branded BraunAbility keywords rose by 7.68% in 2018, including a 14.69% increase in June and a 16.31% increase in August. The lesson? Supplementing lead and demand generation campaigns with awareness-level tactics works.