Blazing a Trail to the Sales Pipeline

Disruptive direct mail that connected—and converted.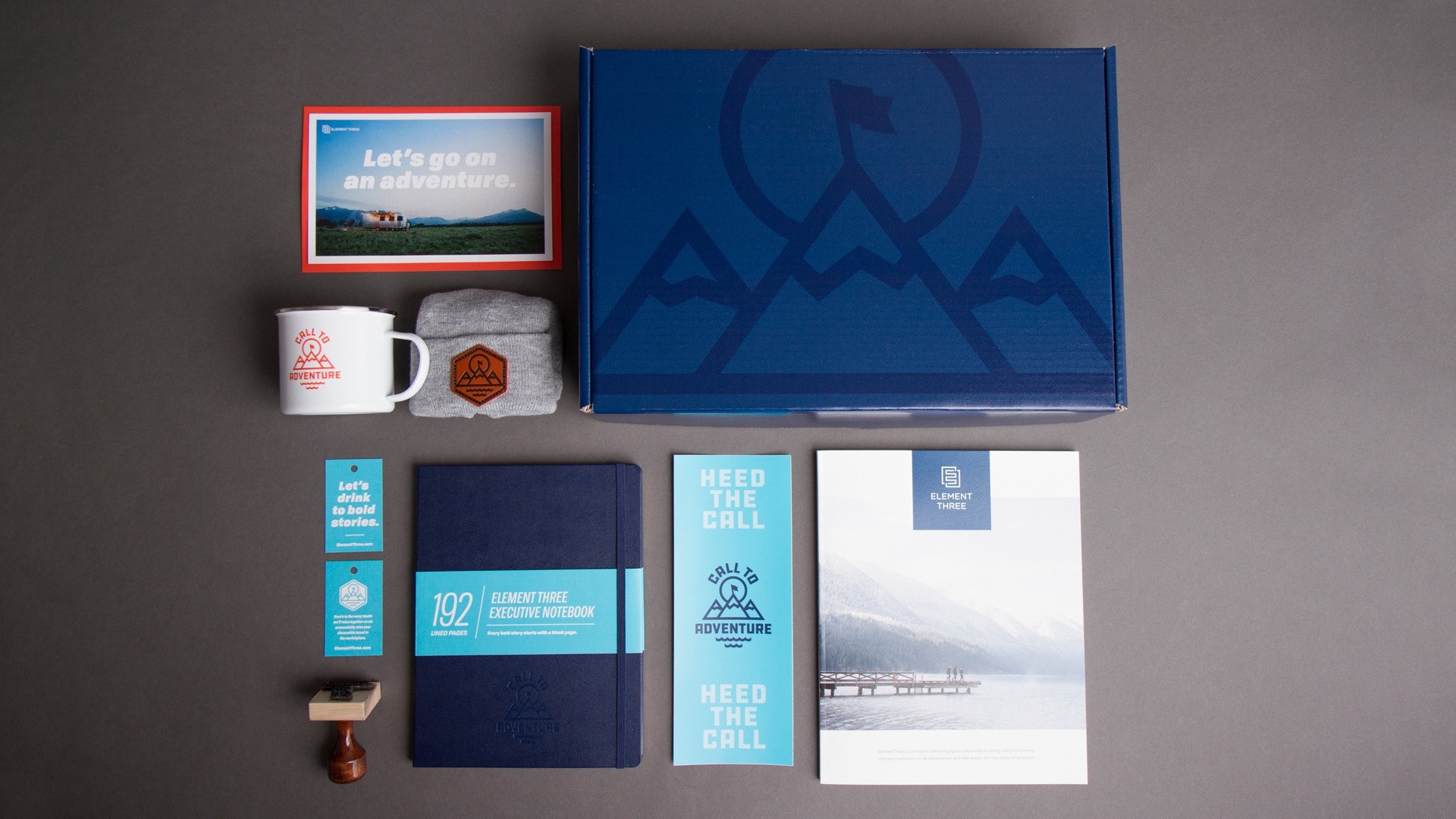 OVERVIEW
59%
Response rate from prospects
28%
Prospects converted into sales conversations
62%
Sales conversations converted into opportunities
A direct approach to reaching new prospects.
In late 2017, Element Three made the decision to shift our client acquisition strategy to hone in on securing opportunities in three specific verticals—one of which was the outdoor industry. Setting forth for the new year with a refreshed budget, we needed a way to fill the sales pipeline with new, industry-specific prospects. And fast.
With a quick turnaround time, the Element Three marketing team was challenged with generating sales conversations with outdoor industry prospects through a trailblazing direct mail campaign.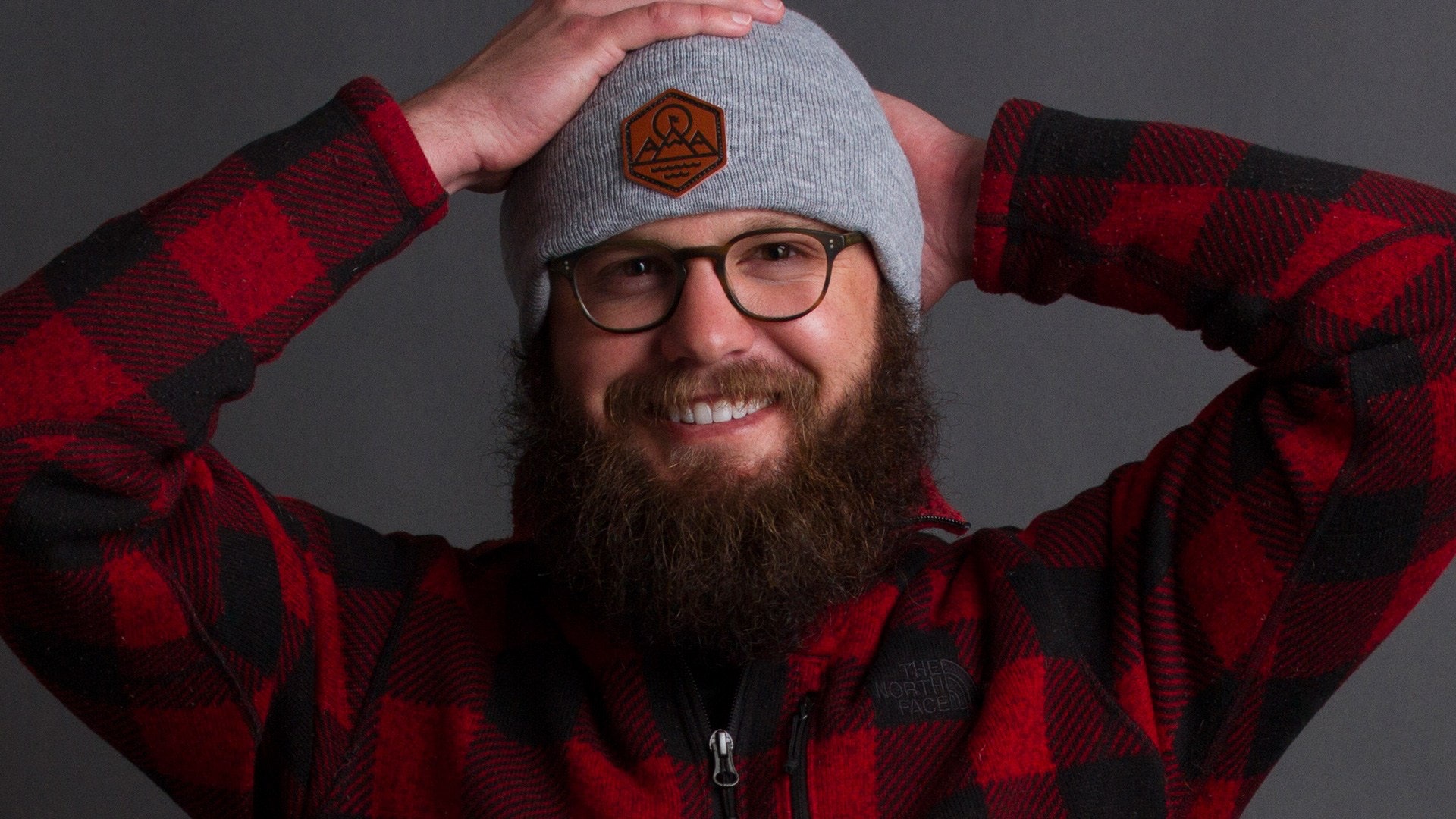 Delivering on the details.

Winning over prospects meant knocking every detail out of the park. We had to inspire. Show we know the industry. And deliver a sophisticated, authentic experience—The Call to Adventure.
We started by creating a custom logo and story that would support our deeper dive into the outdoor vertical. Weaving this theme into the entire direct mail piece, we built a custom-designed box that featured inspirational quotes and GPS coordinates to our office,
urging prospects to "Heed the Call to Adventure."
Inside, prospects received outdoor swag and a 78-page book that put our culture front and center, with case studies and results to boot. The images featured in the book included some from client photoshoots in the outdoor space as well as our own employees' personal adventures, showing that we don't just work in the industry—we live it.
As we crafted The Call to Adventure, every element of the experience was considered, from opening the box to closing it.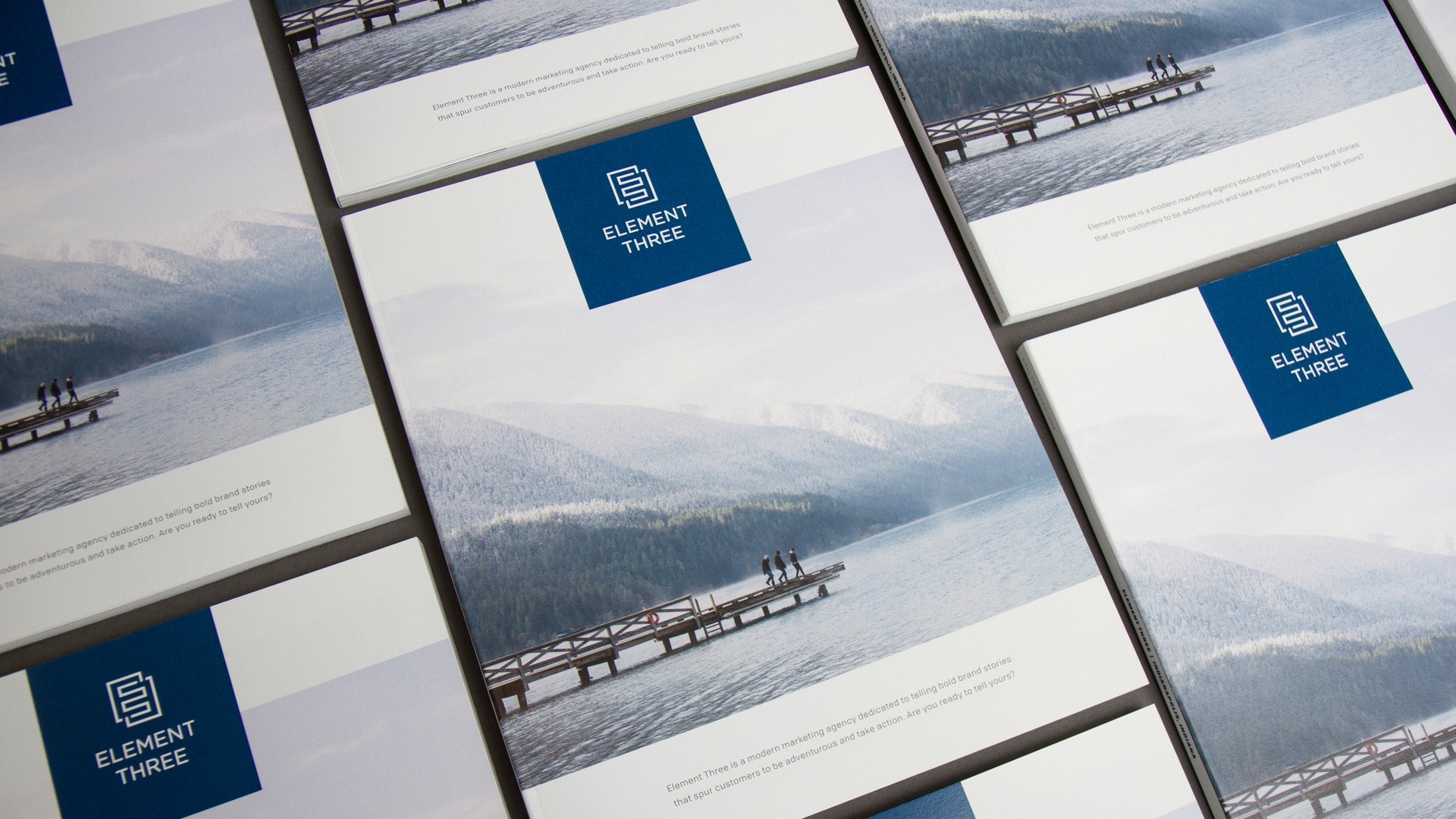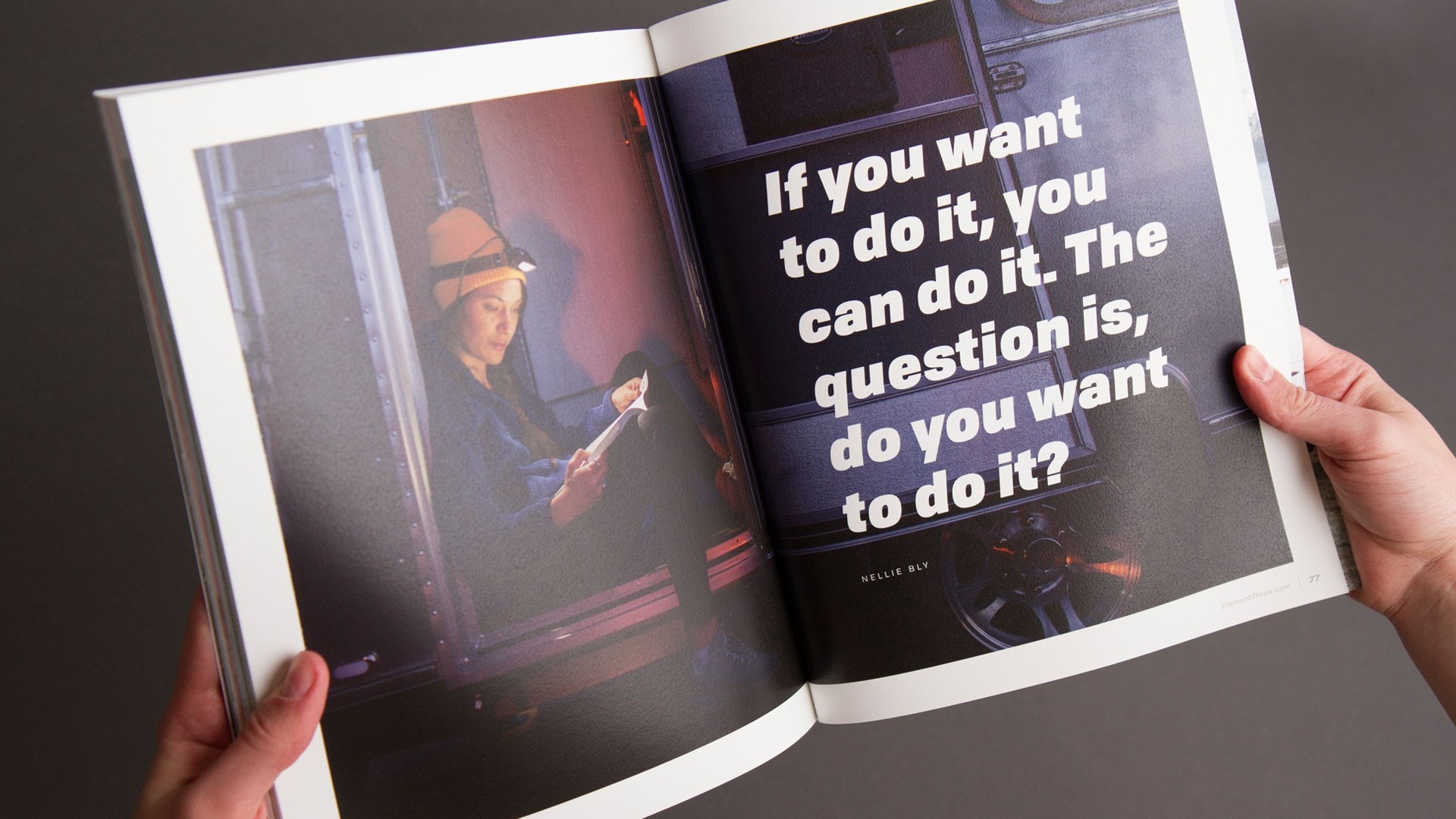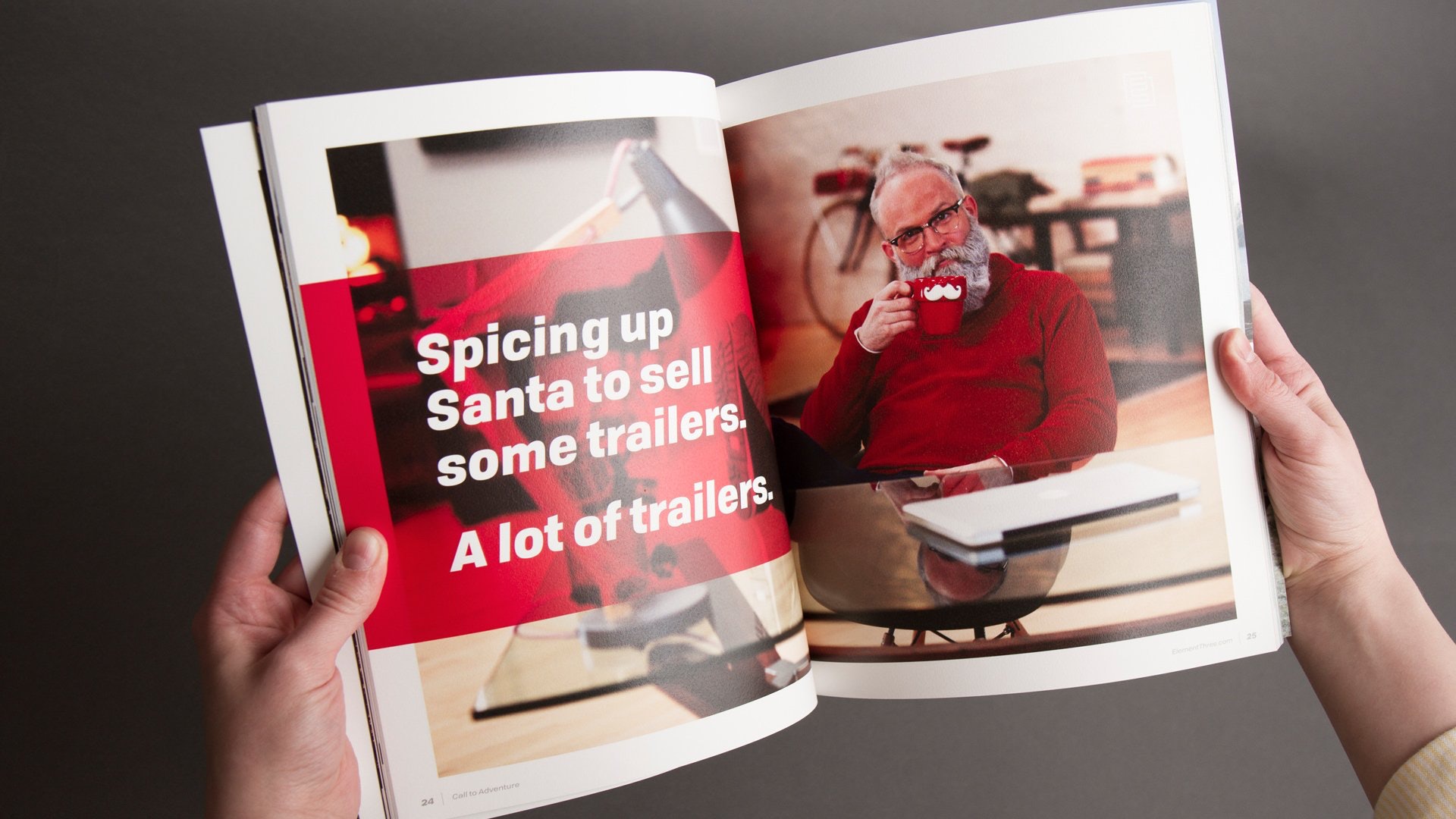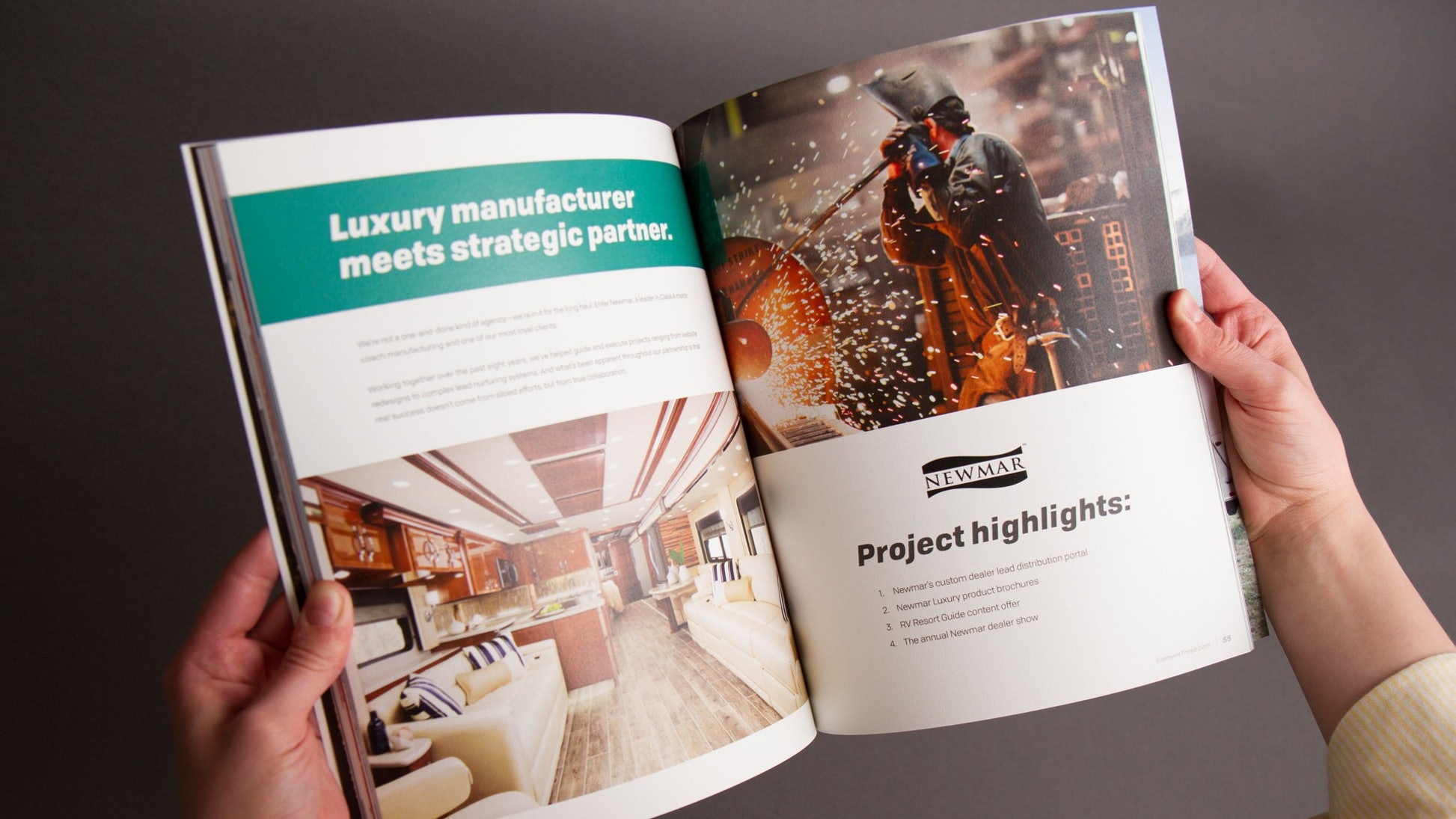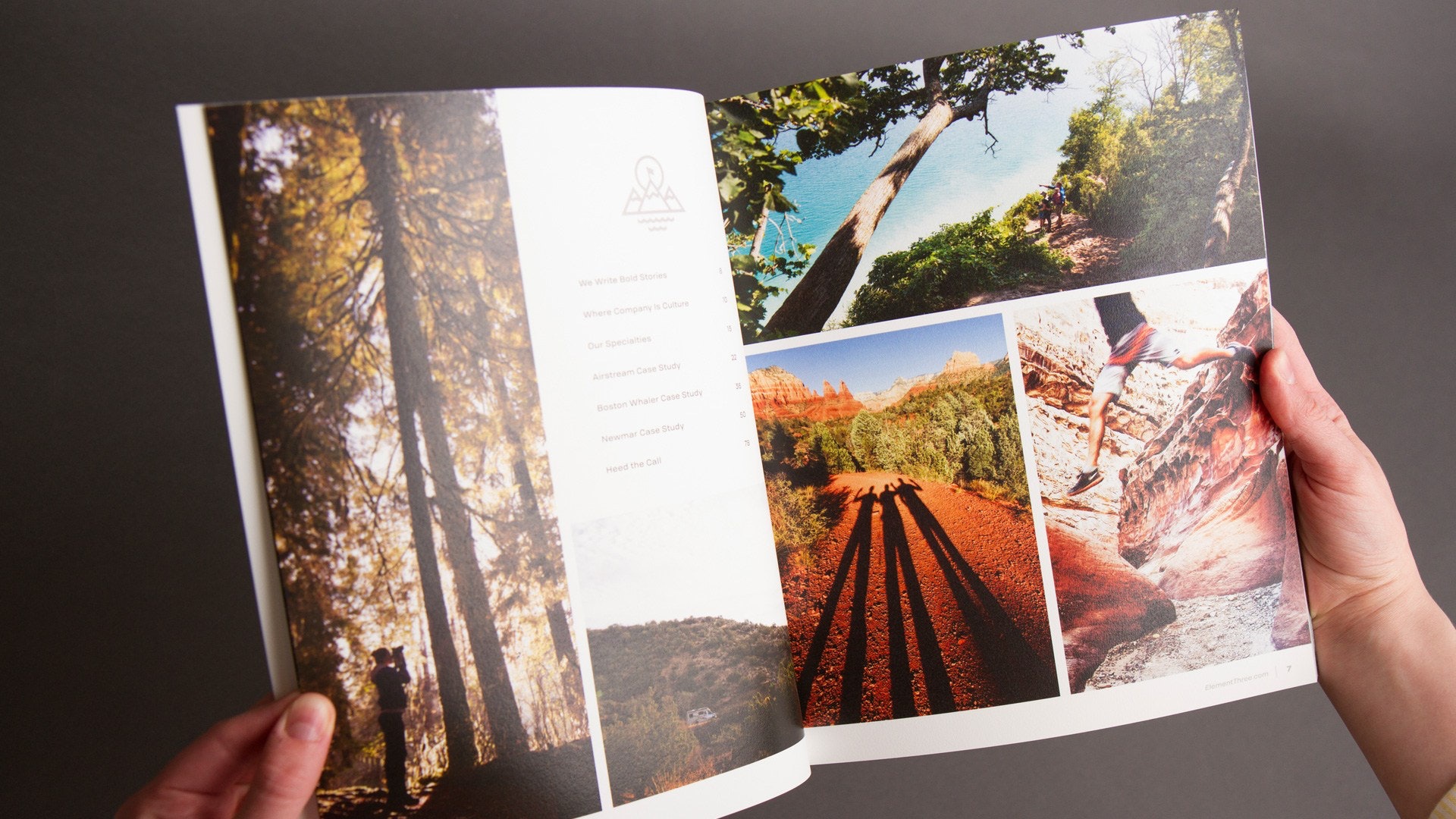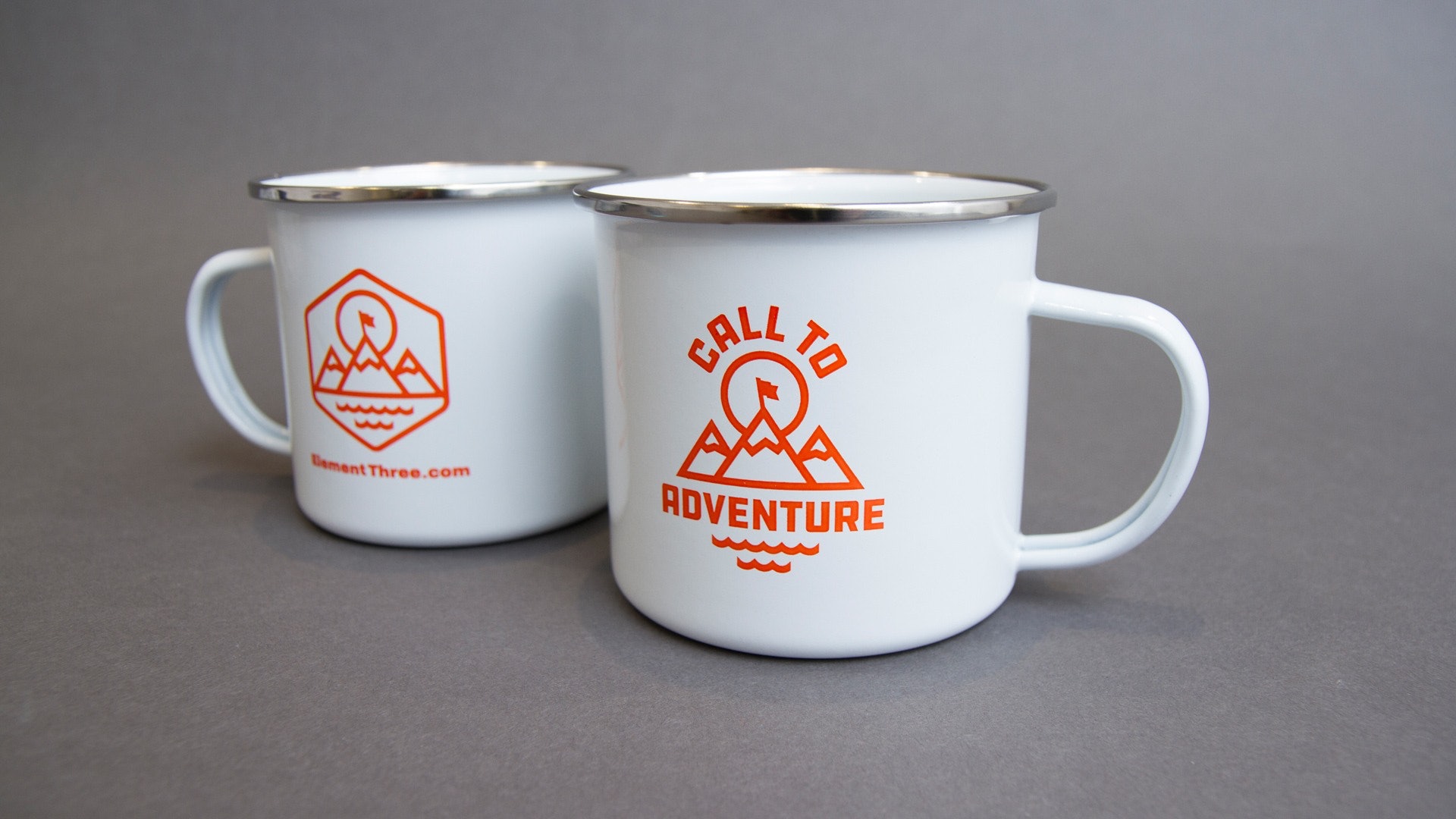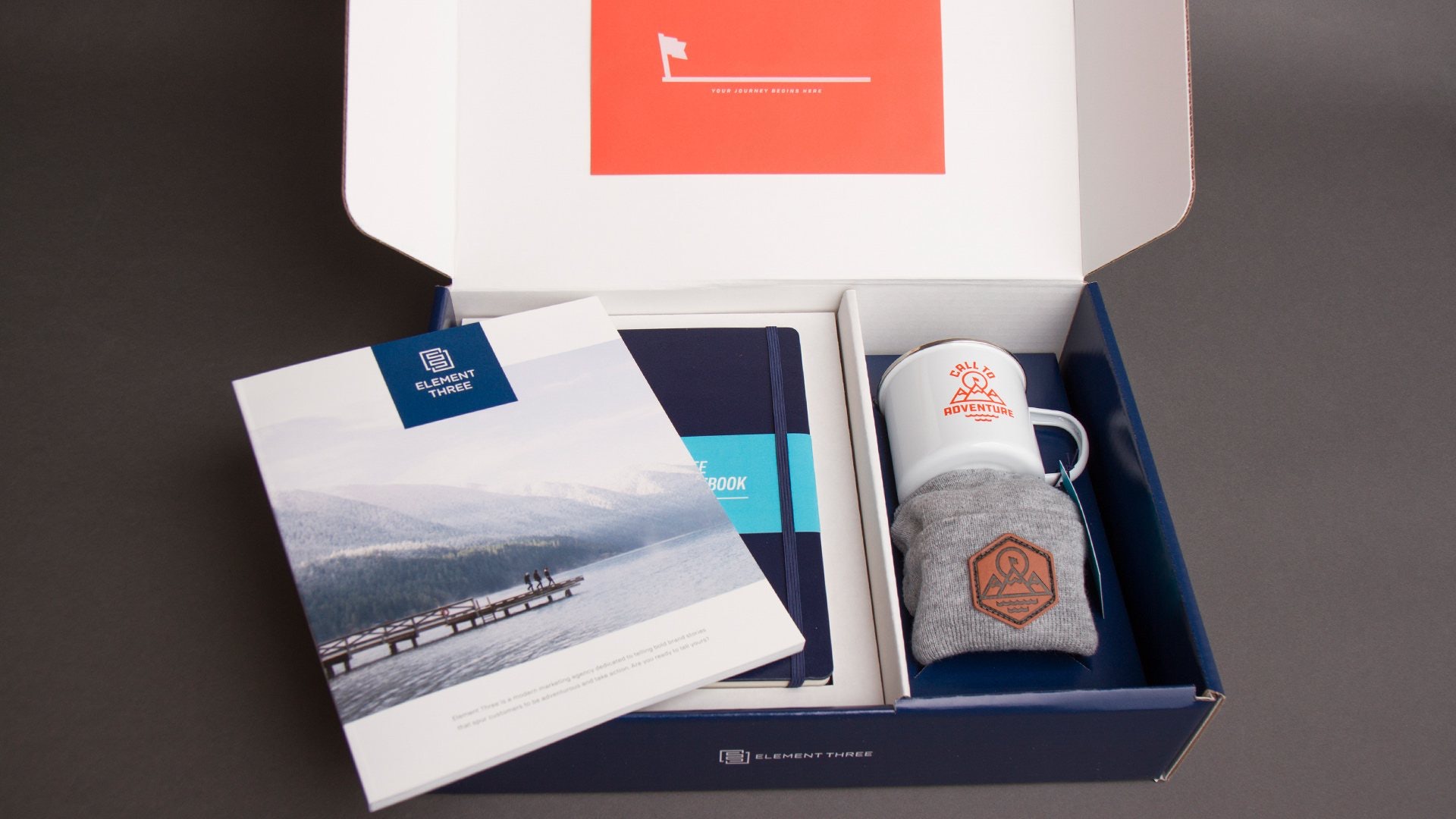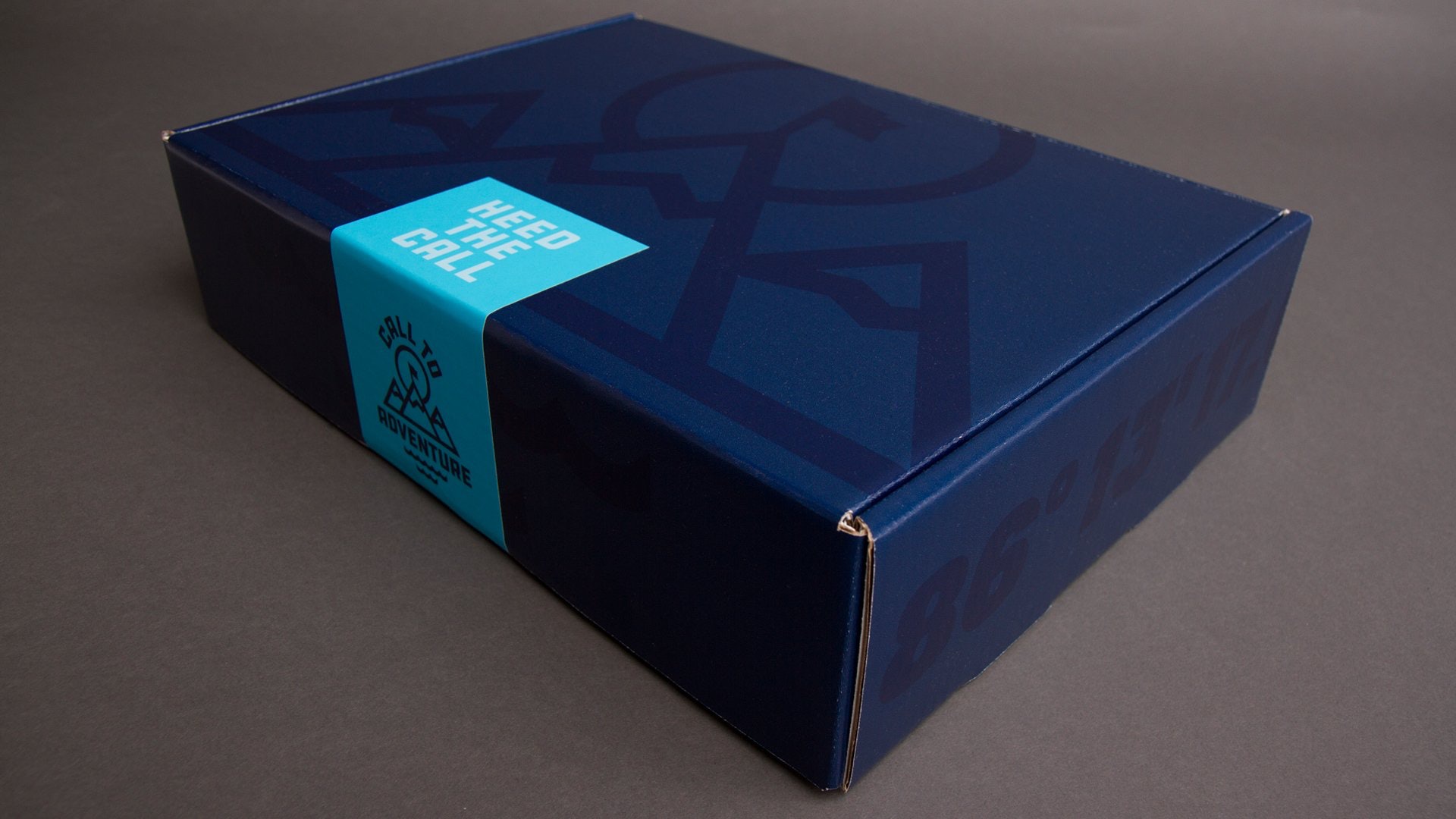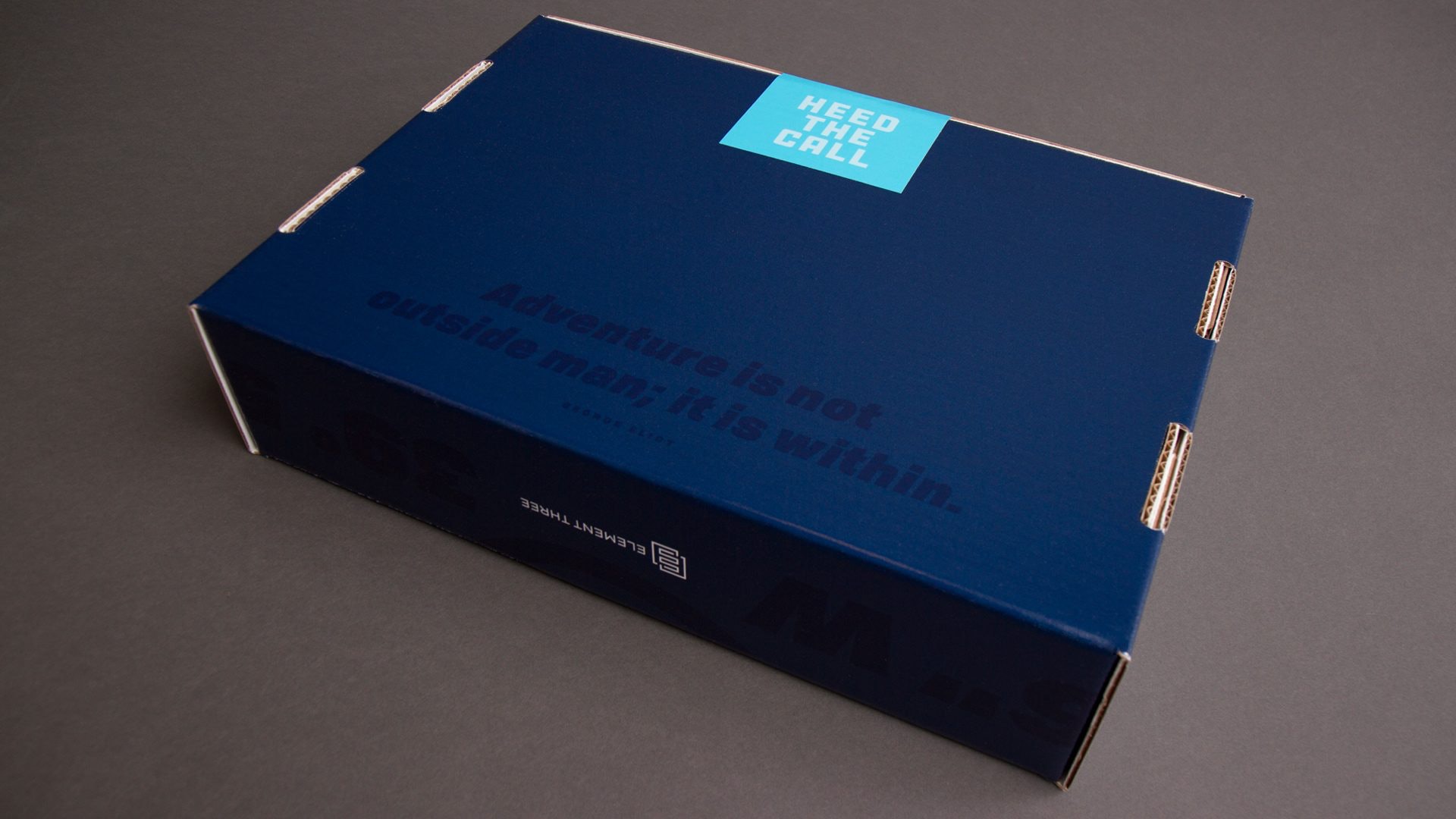 Direct mail that connects—and disrupts.
Launching a successful direct mail campaign that rises above the noise is no easy feat, especially when you're targeting an entirely new audience. But by meeting outdoor executives where their passions—and their customers' passions—lie, speaking their language, and delivering a stunning experience, we were able to surpass all expectations.
I get 10 of these sorts of boxes daily, honestly. Yours was the first one I actually felt grabbed my attention in quite some time. It made me want to talk to you. It was amazingly on-trend without feeling trendy, which is a hard thing to do."
Todd King
VP of Marketing, Confluence Outdoor
Bringing the outdoor industry into our pipeline.
In the end, the combination of targeting the right accounts and showing up authentically made the campaign wildly successful. Compared to a 7% response rate for cold calls, 59% of prospects who received a box responded to additional outreach. Of the entire send, 28% converted into sales conversations and 62% of those conversations led to opportunities.
Start getting better results.
Take your marketing to the next level. We can help.