Building a new home for the legendary RV manufacturer.
Airstream's website was several years old—still functioning, but not at the cutting edge that you'd expect from an American icon. Element Three and the travel trailer and touring coach leader had taken the site as far as it could go over our five-year relationship, pushing it to its limits. In terms of design, content, and functionality, it was time to take a leap forward.
We set out together with three goals for a new website. It needed to work harder for Airstream, generating more leads and moving users through the sales funnel. It had to match the look and elegant beauty of the "silver bullet" travel trailer. And, finally, it needed to deliver more information to users—and do it more efficiently—than ever before.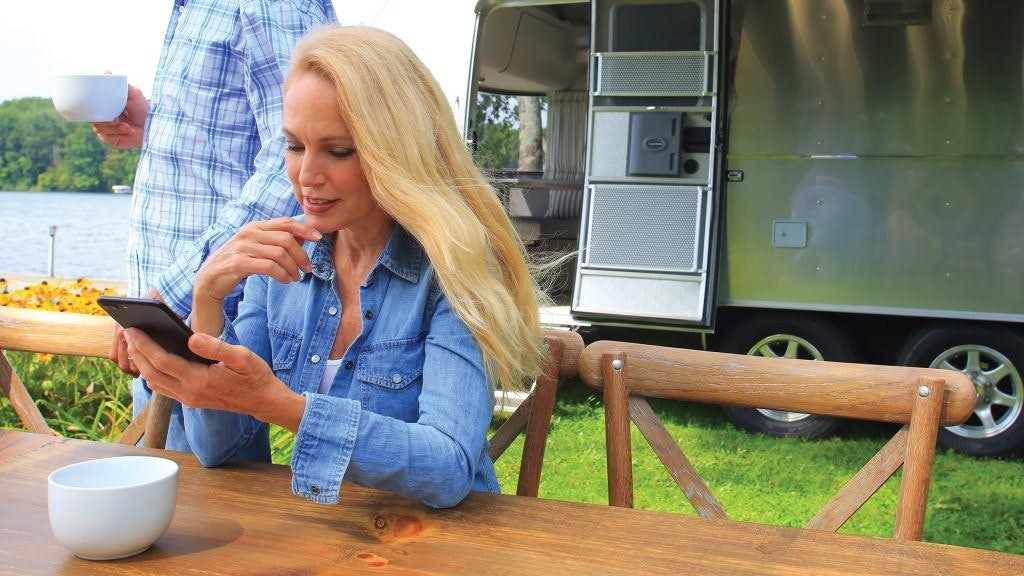 Planning the journey.
We started with research, talking to users, listening to feedback, and understanding their perspective. Then we combined that data with the thorough audience research we already had to start generating ideas. We also did some competitive research to see how other brands in the space showed up, and began to strategically position the Airstream brand online.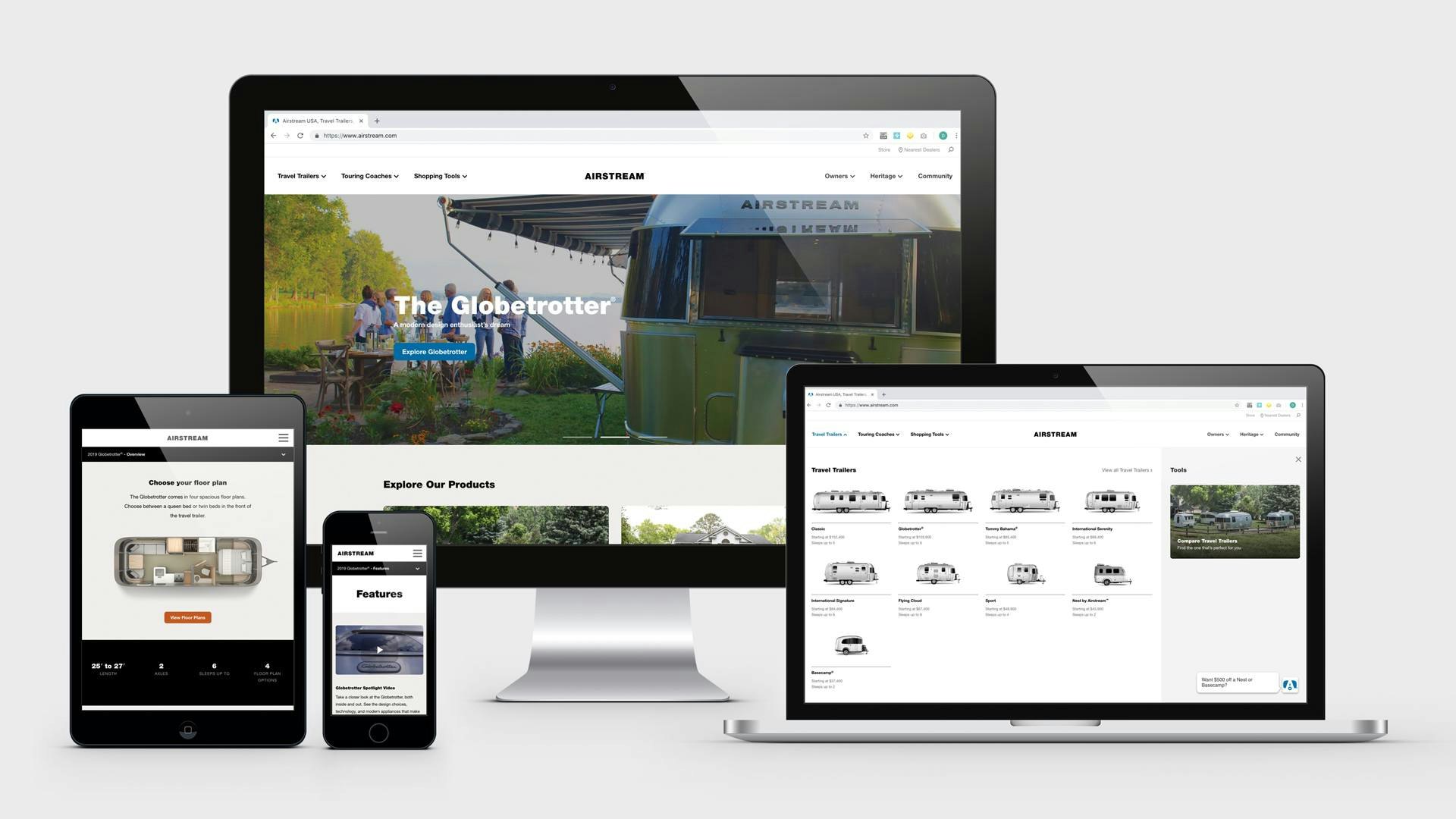 Perfectly merging form and function.
After going through the data in the initial research phase, we uncovered some insights that guided our path forward. In particular, we knew there were two key areas the new website definitely had to address:
Performance: The site needed to generate more leads, and help
them progress efficiently through the buyer journey.
Design: The user experience had to be intuitive and enjoyable,
mainstay features like the Which Travel Trailer Is Right for Me and
Build a Touring Coach tools were non-negotiables, and the content
and look and feel of the site needed to be top notch.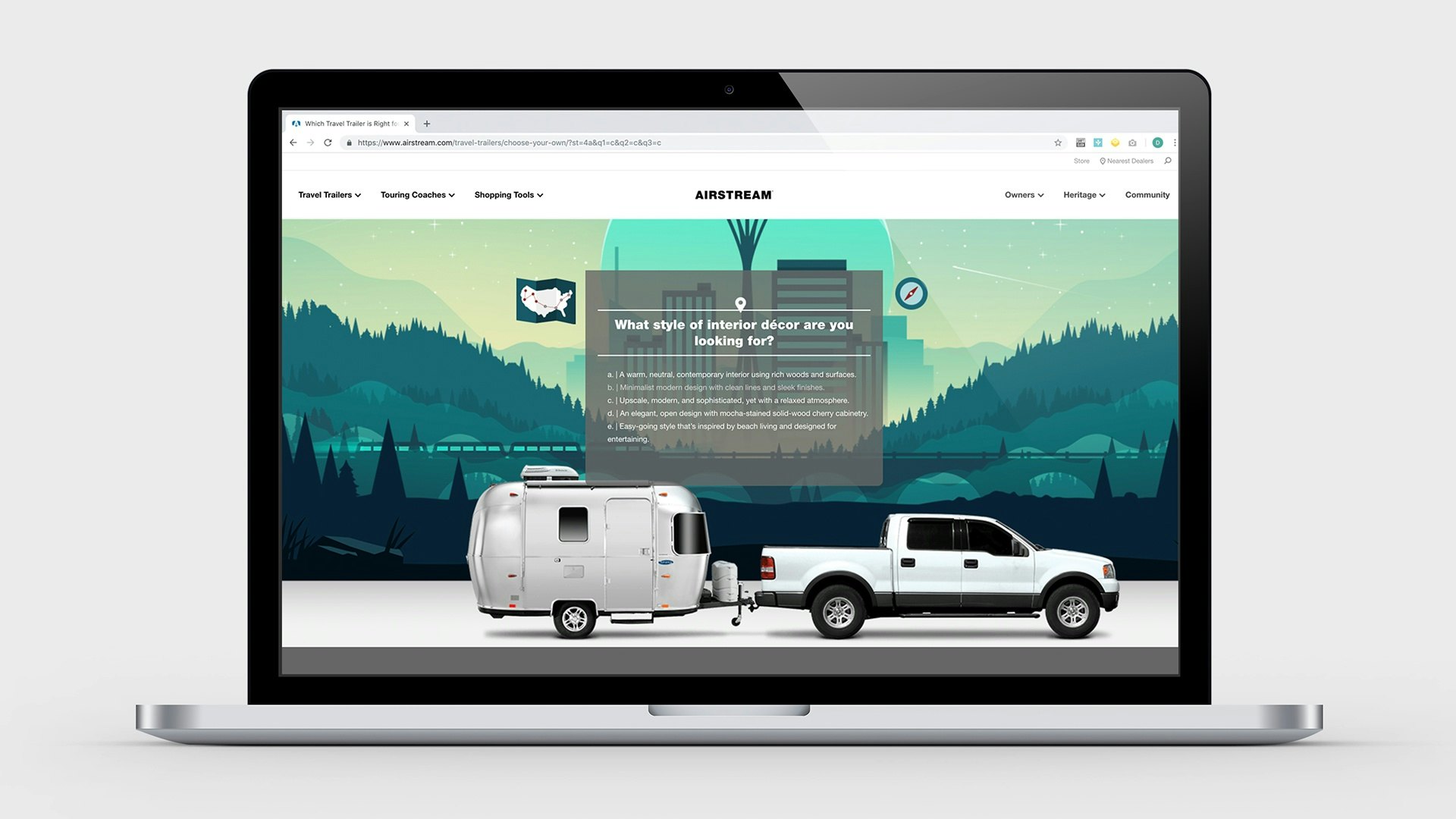 Finding Airstream's voice.
Airstream's voice is humble, but it has solid ground to stand on—after all, they've been an industry leader for nearly a century. We needed to find that balance. In terms of the content, that balance came from emphasizing both utility and inspiration.
We wanted to inform as much as we possibly could, adding more product and brand information than ever to meet user demands for more they can watch, read, and digest. We also wanted to inspire—by sharing stories of Airstreamers, showing people what Airstream life is like, and helping people imagine themselves becoming an Airstreamer. By providing both logical and emotional connections, we can be confident that no matter what brings a prospect to the Airstream website, there's going to be something useful there for them.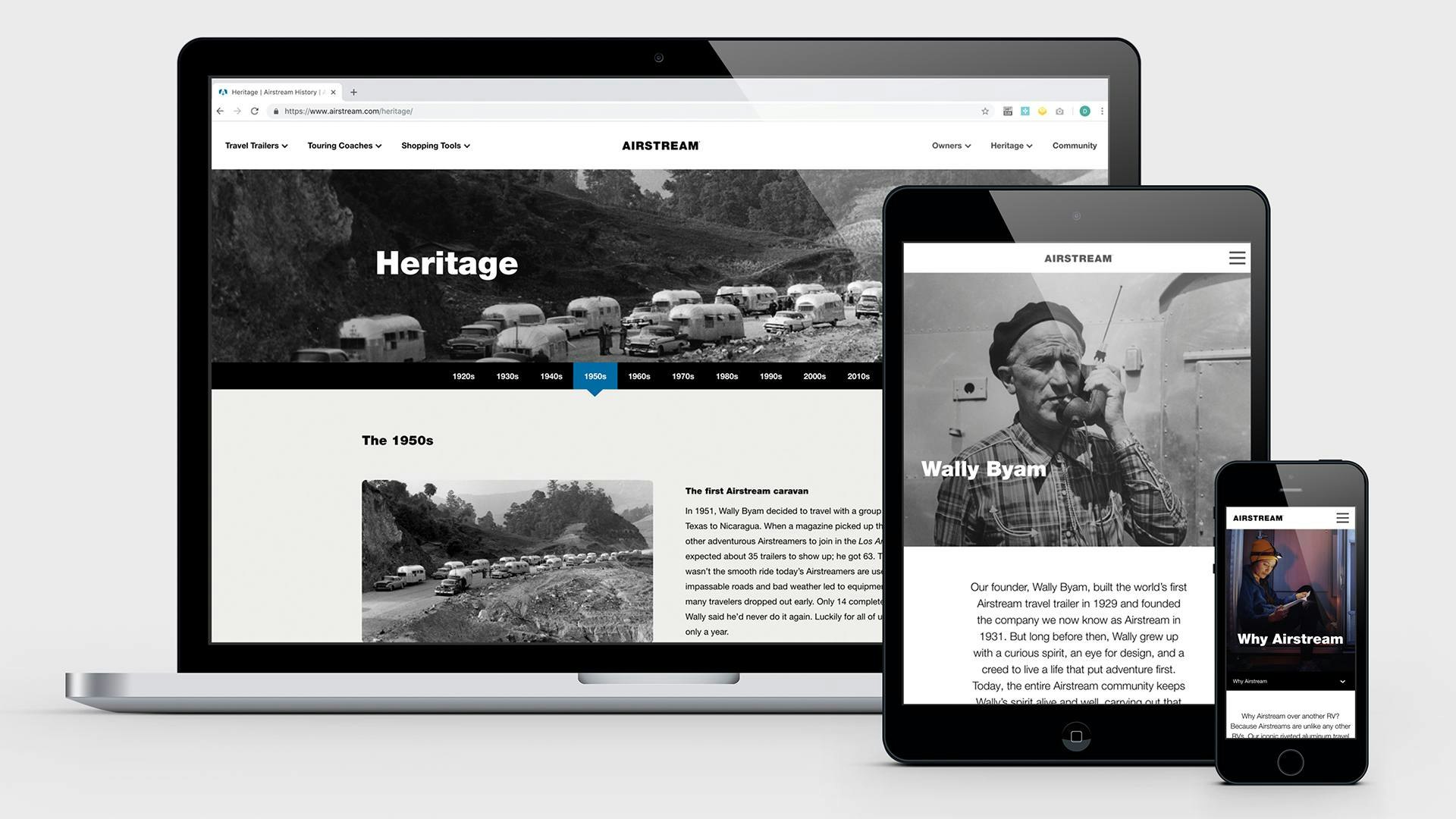 A critical update.
This was an important project that brought Airstream's website up to the level their brand and their standing as an icon deserves. On top of it all, the new site opens up more possibilities—not just for users but also for Airstream. The legendary brand can do more creatively with their site than ever before.
The highlights:
Created a more intuitive and enjoyable user experience based on users' past site activity and research
Catered to user preferences with informative and inspiring content in the right places
Followed the buyer journey, meeting the user where they are
Offered even more information and ways to learn about the brand
Positioned Airstream as a design leader, not just an industry leader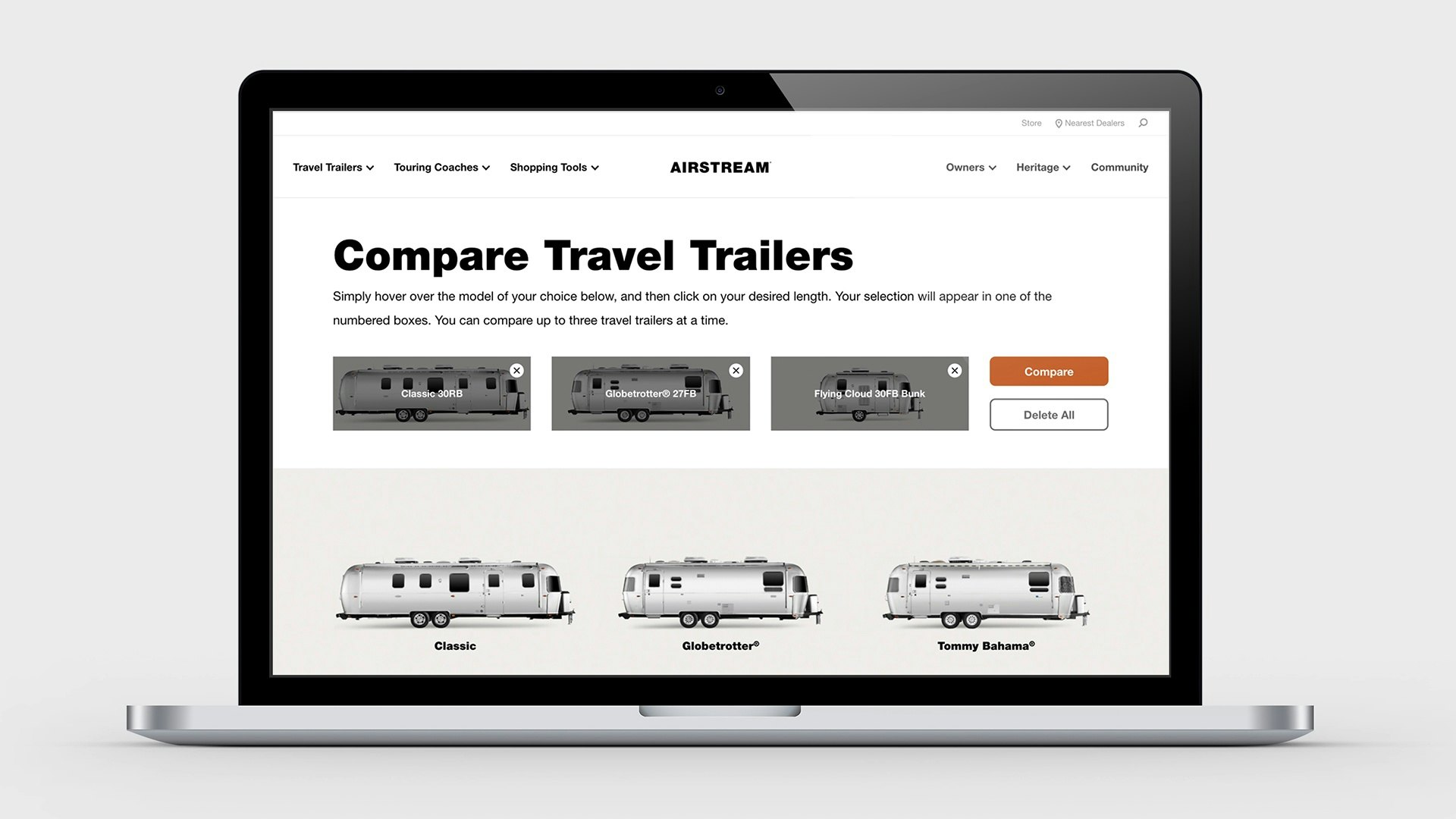 Arriving at our destination.
Airstream's new website doesn't just look and sound better. Because of the work done in design, content, and development, it performs better, too.
44% increase in ranking keywords
17% increase in contacts
8% increase in pages per session after site launch
7% decrease in bounce rate after site launch
The website redesign was a priority for our team, and Element Three helped us create an online experience that will move our business forward. They improved the overall user experience and performance of the site while keeping our brand and audience top of mind throughout the entire process. We're excited to build on the foundation they laid down.

Mollie Hansen
CMO, Airstream