Is your marketing working? How do you know? In our four-part series, we're taking a look at marketing technology and helping you diagnose what you need in your martech stack to answer the crucial question: are my marketing dollars worth it?
In this blog post, we'll take a look at those three Big As – Advertising, Automation, and Analytics – how they relate to your marketing stack, and how that likely can enhance your marketing efforts and drive higher return on investment for every marketing dollar spent.
"The Research Isn't Worth the Cost"
How many times have you asked for testing and research dollars, only to be turned down because there's no return on that investment? It's likely that the reason why has less to do with the quality of research you return or the ways in which you use it, and more to do with how you attribute that investment back to the research.
Audience information in any and all forms is absolutely crucial to improving your marketing efforts. This data, both qualitative and quantitative, is the lifeblood of your marketing efforts and the key to unlocking true marketing ROI.
When asked why he was such a great hockey player, Wayne Gretzky replied, "I skate to where the puck is going to be, not where it has been." As a marketer, you should develop a similar mantra: "I market to where my customer is going to be, not where they've been." To do that, you need technology that is connected and that can save you crucial time in connecting all of the dots of your research, software, advertisement, content, and lead capturing collateral.
In doing so, you'll create a model that ties the dollars from research and the dollars from other marketing investments in advertising and content back to sales, thereby justifying the research. Here's how we do so.
Analytics: The Alpha and Omega 
To get started, you have to make sure your analytics are properly set-up to capture information about your audience and report on these different segments. There are various ways to do so, but a few key areas include your web analytics, customer relationship management (CRM), and marketing automation.
Good data in is good data out, hence the Alpha and Omega nature of analytics. Here's a few tips within each system:
Web Analytics
Within most web analytics platforms, you have the ability to add custom segments. There's actually several ways to manipulate the data to get a specific view. Using segments, regular expressions, and custom views is absolutely key to seeing what's working and what's not within your marketing activities.
Some easy ways you could segment your web analytics include:
Product or Model Segmentation

Channel Segmentation (organic traffic, referral, social, paid, etc.)

Geographic Segmentation

Demographic Segmentation
Likewise, your analytics platform can track specific events – more than just channels, pageviews, and user behavior metrics. Any click activity can be associated with an event and then attributed back to a goal. These could be driven by certain page visits, such as a dealer locator, request for information, contact us, any content download page, or even thank you pages (highlighting a successful form completion). You can also track button clicks, such as product menus, call-to-action buttons to other pages, or form submissions.
These events and page views should also be influenced by your goals. You can use events to track goals within the platform. Using what we've outlined above, you could set up a goal for brochure submissions, so you know within your analytics whenever someone takes an action that indicates an interest in your product. You can set these goals up according to your marketing and sales funnel, and then track accordingly how users interact with your website content as they progress from a simple web visit to a contact in your database, from an interested prospect to a sales lead…all the way to a sale.
You can even set up ecommerce goals, or use the system to program in the value of a marketing-qualified lead or sales-qualified lead if you've done those equations.
We'll investigate later how this "Alpha"-level work will pay off in your advertising and automation areas.
CRM
If good data in equals good data out, then how your sales and marketing teams interact with your CRM software is absolutely essential in creating an effective and reliable closed-loop reporting system. All the work to set up proper attribution of marketing activities is incomplete without ensuring that the system that captures sales is shown the same due diligence.
After all, you can't prove the value of audience segmentation if you don't know whether or not your specific targeting of audience segments leads to increased revenue for the company. This is why understanding how your CRM, marketing automation, analytics and other tools work is essential to proving true ROI.
You'll need to focus on no less than these two big orders: making sure your CRM is reporting back to other software when deals close, and making sure that proper information is gathered at each stage of the funnel that the CRM tool interacts with.
The first is a technology issue, and should be considered when setting up your marketing technology stack. Systems like Hubspot and Pardot come with integration capabilities to Salesforce and other CRMs. Business intelligence platforms like Domo can help sync up these and other systems to create data visualizations that show both high-level performance and deeper insights into granular marketing and sales activities. Investing here will not only pay dividends for your marketing efforts, it'll turn into true ROI reporting for activities across the organization.
The bigger hurdle may actually be the second order – getting proper customer information at each stage. The reason for the hurdle is simple: human error. At some point, your technology will have to interact with people; people setting up the technology, contacts and prospects using it to give you information, people deciding what information to send back to prospects, and your sales team entering data in when a prospect becomes a customer.
Something as simple as a misspelled email address can cause errors, and these outliers will have to be accounted for. Having an organizational dedication to capturing and entering the right information can help ensure that you're getting the purest results.
Not every team can afford data analysts to pore through their data and match up these outliers, so asking your sales team to make sure to capture a new or updated email in the system can solve a lot of headaches.
Marketing Automation
How you use your marketing automation really depends on how you set it up. If you've gone through the trouble to do your research, then you had better use that research to get the most value out of your automation.
The first is one of the most obvious: setting up personas. Getting your audience segmentation into your automation tool lets you begin to bucket which customers are which, and start to delegate which marketing activities best suit those customers. Creating these personas not only allows you to group customers, but it naturally leads to the most important part of the software – the automation.
That also dovetails nicely with lead scoring. Having done your research to know A) what information your prospects are searching for in each stage of the funnel (audience research) and B) which paths from first contact to purchase your actual customers are taking (web analytics and CRM), you can now set up lead scoring models for activities done throughout your web properties. This lead scoring can then work in concert with your CRM to let sales know when it's a good time to reach out to someone, and when it's better to let marketing continue to interact and nurture that prospect into a future customer.
Finally, making sure your tracking is set up accordingly is key to ensuring proper activity attribution. This is one of the reasons why a digital marketer's job is never done. As soon as you update or create a piece of content, you have to revisit and adjust…well, everything! But start with activity attribution, lead scoring, and your personas. We'll see why in just a moment.
Advertising and Automation: Let the System do the Work
Having tools that let you create segmentation for your marketing efforts is essential to getting the most bang for your marketing buck. This is definitely the case with the advertising and automation portions of your marketing technology stack.
Most advertising platforms allow for some very specific targeting, be it based on keywords (and thus search intent), interests, demographics, or behaviors. All of these have their place in reaching your audience and very clearly relate to your automation software as you try to create personas and help like-minded users find the content they want.
Interest-based targeting is a great way to start testing where your audiences like to find content online and what topics interest them. You can broaden or narrow your parameters here to control the quality of leads. The broader the targeting, the more work it's going to take to truly interest a visitor and turn them into a prospect and then a customer. But the increased exposure may be worth it.
You can also target your ads based on behavior, which is particularly powerful in the case of remarketing ads. These aren't limited to website views alone – they can be tailored to specific website content interaction, video plays, social interaction, form or cart abandonment, and more. This is why it always seems like that product that you almost bought pops up in your browsing a day (or an hour) later.
Advertising like this helps your brand stay in front of your intended audience. Do it too much, and you get into the creep factor. But do it just right, and you'll be on your way to crafting an unforgettable brand experience.
You can see how easy it is to use the signals your audience is giving you to reach them with the most relevant content at the right time. Same goes with your marketing automation. With your personas and your lead scoring set up, you should have an established ecosystem where, once a prospect takes an action on your website, there's a correct and appropriate marketing response automatically delivered to that customer.
One way to do so is to have smart content set up on your website. A wide variety of tools are available to help with this; some offer truly dynamic personalized experiences, while others help you "fake it out" and create the appearance of an ever-changing website for the end user.
Having smart content geared around the appropriate funnel activity of your website mapped to each persona is an easy way to use your automation software and deliver a helpful experience for the consumer. Having calls-to-action that lead them naturally to the next piece of information they should be looking for doesn't only help the customer find what they're after more quickly, it also shortens your own sales cycle. It's a win-win that you can totally track with data and it shows the value of the effort to set up the systems correctly.
Likewise, just like your users' behavior on your website can trigger your remarketing ads, it can also trigger other marketing collateral – be it via email, text, chat functions, or other touch points. Sending your end user information helps shorten their search for the next step and decreases time between stages. It also gives you the ability to track which messages work better than others, and test your research against evolving consumer data.
There's also retargeting ads we mentioned earlier that can trigger due to user behavior, and the ads you serve based on that can be quite specific. These can and should work in concert with your smart content efforts.
Lastly, progressive profiling can help you collect information in an evolving way in your forms on your website. Instead of asking the same questions throughout the process, your forms can reflect what you've learned about the consumer, and can make gathering data during the nurture process less invasive and more comprehensive.
Also, don't limit this thinking to just forms. You can use interactive content that you develop on your website to gather this information and feed it into your CRM. Tools like calculators, product builders, and quizzes can not only help you learn more information and help your audience segmentation, but if the results feel like they're worth the effort to the prospect, they can help you capture that information with a simple email field – loading all the data you've gathered into your CRM.
Wrapping Up
You can do many of these things within individual platforms, or go it alone and try to do them singularly. But I think you'll agree that having an integrated marketing technology stack that allows your platforms to share information and report on success across mediums is best practice for spending your marketing dollars wisely and getting the best ROI for your efforts.
There's more to consider when building up and using your technology stack – but don't worry, we've got you covered. In addition to segmentation, we've delved into attribution as well as the problems that can prevent smooth technology implementation. Check out the whole series, and see the value of a well-organized tech stack – and where you should take yours.
Part 1: Why You Need a Strong Marketing Technology Stack
Part 3: Why You Need a Strong Marketing Technology Stack: Marketing Attribution
Part 4: 3 Reasons Why the Marketing Technology You've Purchased Doesn't Get Used
Companion Piece: Your 2017 Marketing Toolkit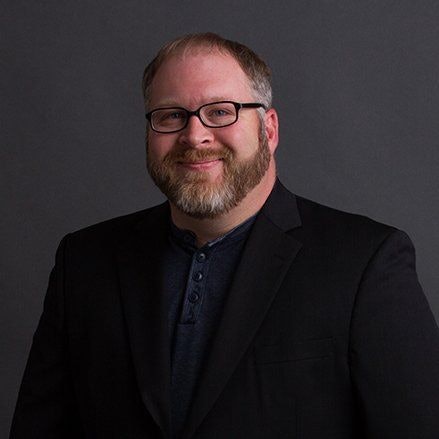 As the Digital Marketing Director for Element Three, Dustin works with the Element Three digital marketing department to determine the best combination of data analysis, marketing technology, and storytelling for driving our clients' bottom line. His background in journalism, digital communication, and ecommerce positions him as a unique voice in the cluttered digital marketing industry. When he's not writing about the forefront of digital marketing, you can find him jamming with a guitar or at home with his wife and two children.
Feed your marketing mind and keep your skills sharp by opting into our weekly newsletter, packed with lessons we've learned firsthand. You won't regret it.
Subscribe.
Feed your marketing mind and keep your skills sharp by opting into our weekly newsletter, packed with lessons we've learned firsthand. You won't regret it.