When people talk about landing jobs at companies like as Zappos, Roche, or Google, the typical response from others is awe, mixed with a little jealousy. After all, these are great companies to work for. But why? Who decided that Procter & Gamble is the place to build your career or that Airbnb employees can't get enough of the brand?
The hype didn't happen by accident – these companies know how to build a magnetic employer brand. And while companies come in all shapes, sizes, and industries, the organizations with the best employer branding (also referred to as internal branding) share a few characteristics. But first, let's start with the basics.
Why Would Anyone Want to Work At Your Company?
There are plenty of factors that go into whether or not someone wants to work for your company. Your job is to create an environment or workplace that attracts and retains these people.
Defined formally, employer brand is "the sum of a company's efforts to communicate to existing and prospective staff that it is a desirable place to work." At its most simple level it boils down to this: your employer brand is most dramatically affected by your organization's culture.
So, how do these companies create enviable workplaces? They may all be different, but every single organization that knows a thing or two about employer branding knows how to create authentic and meaningful experiences for their employees.
Characteristics of Great Employer Brands
They Focus on People (Before They Can Afford It)
People will make or break you. Even if you work at a smaller company or startup, talent will be the foundation of your employer brand. Over-invest in it.
Maybe you're rolling your eyes right now. But over-investing isn't just about the salary, it's also about finding the best possible fit for your company.
If you asked the head coach of a Division I college football team how much time they spent finding the best players to fill their team, it would be a lot. Recruiting will make or break a team. Why not take the same approach when hiring for your company? Great brands are not built by mediocre people. So, before you go and buy a bunch of fancy office chairs you may or may not need, make sure you prioritize talent first.
What this also means, though, is that great employer brands are picky. They don't let just anyone join their team, they make sure that the prospect aligns with their values and culture (no matter how fancy or impressive their resume is). Which brings us to the next characteristic…
They Build a Great Culture
Culture means a lot of things. It's everything from how your organization communicates to your mission statement. But when talking about internal brand, you have to talk about culture, because the two are so intertwined and related.
Organizations with the best internal brands truly know who they are, why they exist, and what they want to accomplish in the future. They're then able to effectively communicate this message to their employees.
And they mean it. They use their core values to drive all internal branding decisions. The upside to this is protecting and prioritizing your culture. The downside is potentially turning down money (or in our case, clients) if they know that the opportunity goes against what they're trying to build. It's about consistency in both messaging and action. If you can't follow through with who you say you are, you'll never earn complete buy-in from your employees.
To further protect their employer brand, organizations focused on maintaining a positive company culture make sure to onboard and educate new employees. They don't just throw them into the mix hoping that they'll "figure it out." Maybe they will. But maybe it will take them 7 months. Instead, onboard them thoroughly so they not only know where the company is today, but also where it's been and where it's trying to go.
They Empower Employees to Learn
People do things for their reasons – not yours. And what your current or future employees are looking for is an opportunity to grow. Great employer brands not only provide training and development, but they actually advocate for it.
On top of developing talent and providing resources for their employees to learn, great employer brands set the vision and get out of the way. They teach the principles, but don't micromanage. They understand that it's important not only for their current internal brand but also for the future of their company to teach employees how to think and dynamically problem solve, which will never happen if they're constantly spoon-fed information.
They Know How to Scale
Scale ups and acquisitions are hard, especially in regards to company culture. But great brands find a way. Read Brian Chesky's letter to the company after securing series C round funding for Airbnb. In the letter he mentions some simple advice from investor Peter Thiel - don't f**k up the culture.
When companies scale, culture occasionally gets thrown on the back burner. But it has to be a priority. Your employees are the people building your product. If they don't "get it," the brand is lost.
As an Inc. 5000 company, we've experienced rapid growth and have found that there are a few things that help maintain the culture we've worked hard to build.
The first is finding a common enemy or cause, or fighting in the same battle. With competition at the heart of our internal brand, we try to "win" at everything and always keep score. This includes some of the following:
Office chili cook offs
AIGA kickball
Team P&Ls
New business goals
Addy Awards
We also make tangible things out of our core values. This includes uniforms for kickball, developing a mascot and, as mentioned before, a branded onboarding experience. We also reinforce and validate our people in real ways, through "awesome" blocks and quarterly value awards.
They Share Without Bragging
In film, the most powerful storytelling happens when you can "show, not tell." If a company is constantly posting on their social media channels about how cool and awesome they are, they're probably not that cool.
This doesn't mean you should never post about your culture. Of course you should share what your company is doing or work you're proud of. But do it the right way. No one wants to be spammed.
If You Build It, They Will Come (And They Will Stay)
It can be difficult to prioritize your internal brand when it feels like there are larger, more important external issues to address. And because culture can be difficult to assess, investing in it can, at times, feel like a waste of time. But it's not.
The best employer brands invest in culture for a reason. They know that creating an enviable internal brand not only attracts top talent but retains it, too.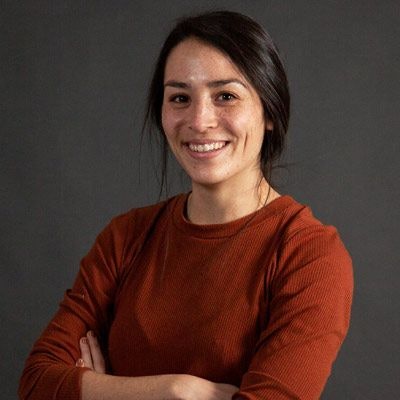 From competing with her brothers while growing up to captaining Purdue's soccer team, Mollie seeks out challenges wherever they may lie. That's why she's perfectly suited for her role as Brand Marketing Manager at High Alpha—building a brand from scratch is a challenge, and supercharging an existing brand isn't exactly a piece of cake. Mollie knocks it out of the park every time. When she's not hard at work, Mollie's usually playing or coaching soccer, traveling, or drawing, and she hopes to become a part-time cheesemonger someday because "the title is funny."
Feed your marketing mind and keep your skills sharp by opting into our weekly newsletter, packed with lessons we've learned firsthand. You won't regret it.