"A brand is not a logo. A brand is not an identity. A brand is not a product. A brand is a person's gut feeling about a product, service, or organization."
- Marty Neumeier
What does "brand" mean to you?
To us, brand is your authentic, differentiating story you tell the marketplace. It is the market-facing interpretation of your business strategy. The foundation which drives culture, marketing decisions, and priorities.
It's your competitive advantage in an often commoditized world.
When should you invest in a brand project?
Brand strategy initiatives tend to happen at sizeable inflection points of change, including: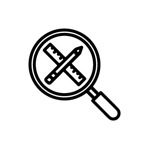 Leadership Change
Whether it be someone from the inside, outside or a new generation of the family taking over—this moment creates a catalyst for a refreshed direction.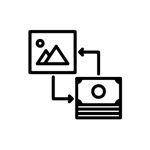 Acquisitions & Divestitures
Often fueled by private equity investment, bringing two, four or twelve companies together requires a clear understanding of how all the pieces fit together.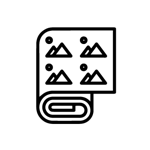 Searching for Marketing Differentiation
You know you have the best product, but can't figure out how to get out of the procurement cycle and command the premium price and selection you know you deserve.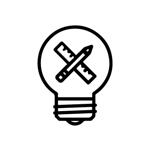 Build Category Leadership
You are in an emerging market space and you want to stake your claim as a market-maker. Your aim is to make everyone else look like imposters—to win, differentiate, and disrupt.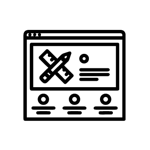 Weak Employer Brand
Communicating your message to the marketplace is easy, but you're losing the war for talent. Know what to say, when to say it, and how to convey the magic of your culture to outsiders.
Demand Generation Messaging
Muddled messaging leads to lackluster results. Getting down to the core of your message—and then conveying that to your audience—is what really drives leads.
A high-level look at the research process.
We'll let you in on a little secret—the key to a great brand strategy is in the research construct. Here's how we listen to and account for every perspective.
1. Internal perspective
We listen to what you think about your brand, how you tell your story of the organization today, and listen well to where you want the company to go.
2. Customer perspective
We talk to your customers—spending most of our time with the ones you love. This research is usually a thoughtful combination of primary qualitative (and/or) quantitative research.
3. Competitive perspective
Few brands get to live in a world all their own. So we also seek to understand the marketplace. If we want to be sure you stand apart from the crowd, we have to understand that crowd.
4. Communications audit
We read through your website, your existing product literature, sales decks, RFP responses, service descriptions, listen to investor calls, attend trade shows—anything we can get our hands on to understand where equity lies in your brand today.
After the process is complete, we take all this research, wave our "magic wand" and turn out a fresh-faced brand promise, brand positioning, and reimagined visual and verbal direction. It's not totally like that in real life—but that's what our clients say it feels like.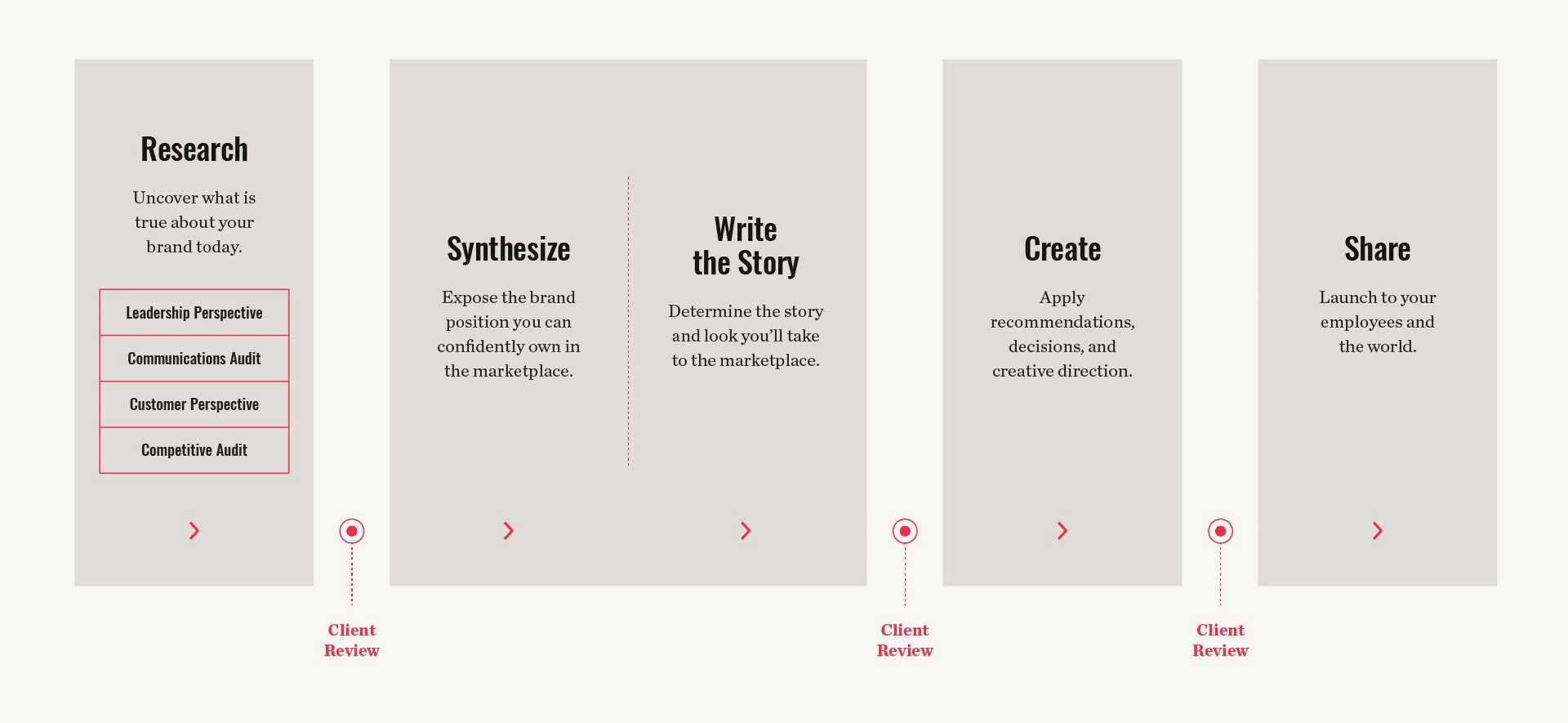 A few tips for your brand project.
We've been doing this for a hot minute, and have picked up some key insights into what derails projects from being the best they can be. Whether you work with Element Three or someone else—take a look at this video to help you avoid some common traps.
How much does it cost? How long does it take?
While there's no exact price we can give without speaking with you and learning your business, we put together this little video to help you better understand the main cost and timeline drivers when working on a brand development project.