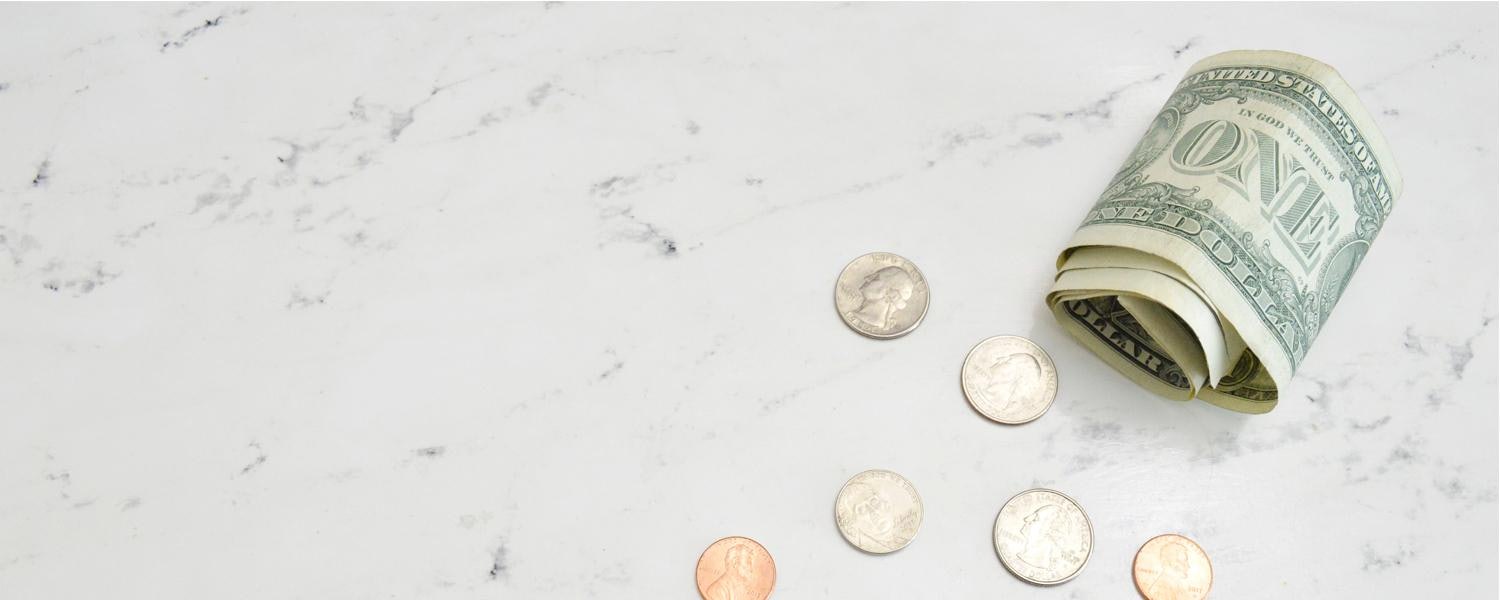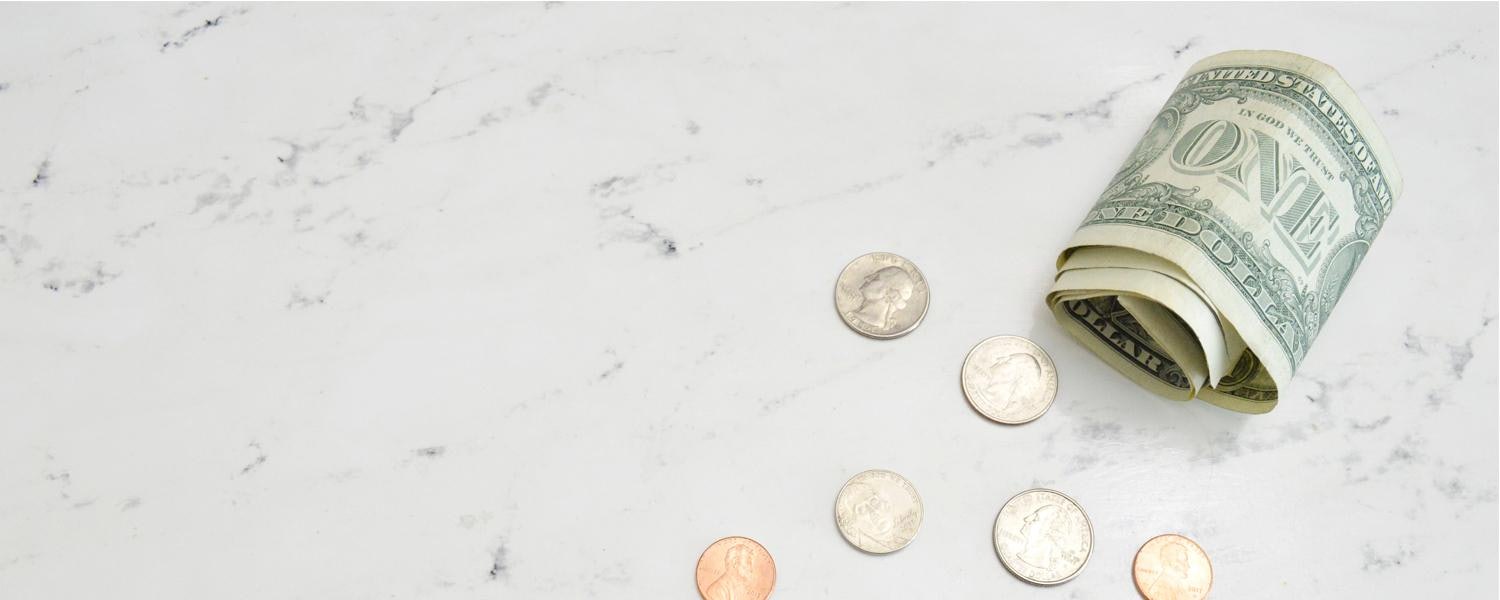 You're planning 2019 marketing budgets. You've got the basics down pat, and you're ready to take your digital marketing efforts to the next level. Where do you focus?
In this post, we'll cover the areas to invest in for your 2019 digital marketing budget, including the next level up from the basics, and the true blue tactics that should put you on the cutting edge, no matter your business or industry.
How We Got Here
As you might recall in September's Where to Invest Digital Marketing Dollars in 2019 post, we covered the bare basics of what you and your digital marketing team should be spending on. Two key takeaways from that post are worth restating here, before we dive into the next level tactics you should allocate your budgets for in 2019 once you've got the basics covered.
70-20-10 Rule.
You'll recall that a key takeaway for me from Inbound, HubSpot's annual marketing conference, was keynote speaker Beth Comstock's "70-20-10" rule. The rule breaks down like this:
70% of your marketing time is spent on "Now"
20% of your time is spent on "Next"
10% of your time is spent on "New"
Now, since every organization is different, it's hard for me to predict what your organization's focus should be without some direct dialog. But, suffice it to say, if you don't have the basics we covered last time (which I'll restate below) covered, your 70% "Now" focus should be on those. If you do have them covered, expect to still factor them into your Now budget (because anything worth doing is worth doing right, and the basics still need a little love from time to time to make sure you're doing them right!).
Once you've got those covered, read on kind reader, for we shall tackle what's next for you awesome types leading the pack.
The Basics
In our first article, we detailed where your 70% "Now" focus should be if you're just getting started. Here was our greatest hits list for beginners:
Messaging and communication strategy
Marketing analytics
Website management
Marketing automation
Competitive intelligence
Search
Of course, some of these might be challenging for you still, and as stated above, things like SEO, web maintenance, and keeping your automation and analytics updated are still going to require budget. But if you're working from completed strategies and continuing execution of these things today (or most of them), you can start dabbling in our next list—the intermediate tactics that you should focus on.
Intermediate Tactics Guaranteed to Factor into Your 2019 Digital Marketing Plan
Alright, we've got the basics covered. What do you do next?
You refine, you plot and plan, you automate, you measure, and you test. How, pray tell, are we going to do all that? Let's start with the top and move through your focus areas to drive your 2019 digital budgets into overdrive.
The five recommended intermediate digital marketing focus areas for 2019 are:
User experience
Lead scoring and nurturing
Advertising
Testing
Voice search
Let's take a look at what each of those means, and how we're going to use them in '19.
User Experience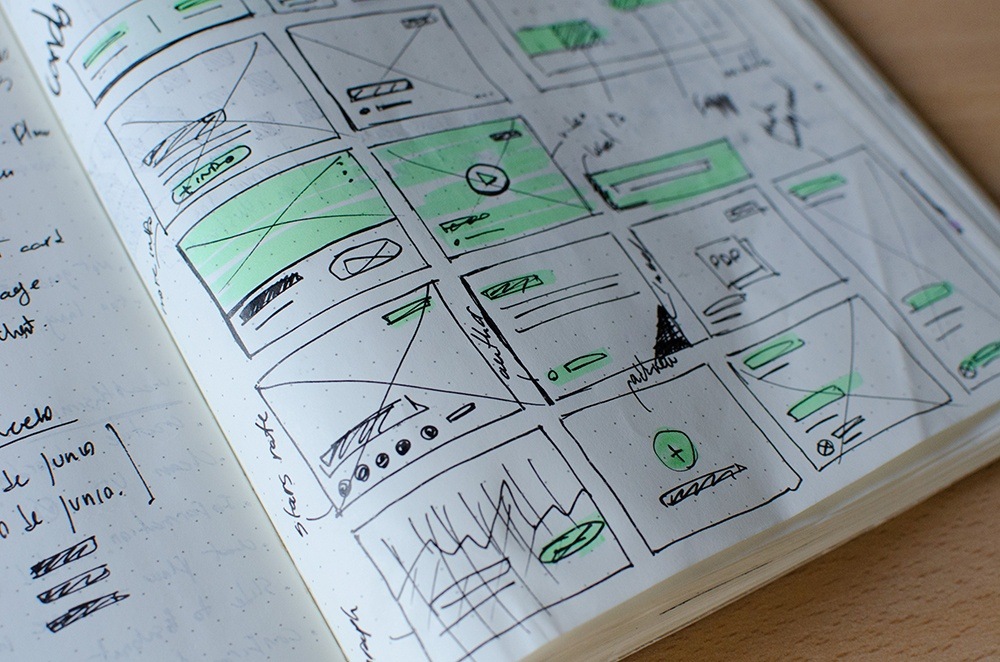 Measuring and improving your website's user experience is a sure-fire way to provide value with your digital marketing dollars. Useful tools like Hotjar and other heatmapping software, as well as common user generation and page flow metrics like those available in Google Analytics, are indispensable when you're looking to see how your users are interacting with your websites.
Since you've become an analytics junkie—and I know you have, because you've got the basics covered—you're paying attention to where your hottest pages are on the website for user engagement, and which pages need a little help.
Measuring individual page metrics like bounce rates, conversion rates, and user flows is the perfect way to get an idea of where you should focus on improving your efforts online. Better yet, pair your efforts with an interactive designer to give your site a facelift, especially on high-traffic pages like your home page, landing pages, and single-page applications like builder and quoting tools.
This area of focus also sets the stage for our testing activities, and even plays into our lead nurturing and scoring work ahead.
Lead Scoring and Nurturing
If you've done your research, you know what activities your users most often take as they move through becoming aware of your products and services, considering solutions you and your competitors offer, measuring the nuances and pros and cons of different solutions or products, and working towards a buying decision. Your website analytics tell you how and when users use tools, content pages, and the like to answer questions along their buyer's journey.
And you've got your marketing automation set up to help them along the way.
Understanding prospective users' best paths to purchase should help you set up lead scoring as well as automated nurture activities, both within your emails as well as in other channels such as smart content on your websites, dynamic outreach methods and communications, and more.
Lead scoring is a sweet science—you'd better be prepared for the journey, because the destination is always changing. You will measure, review, react, and adapt constantly, if you're doing it right—after all, new content offers, new products and services or features and benefits in existing ones, and the like are already keeping you on your toes.
Don't let the new stuff trip up your automated nurture activities or your scoring. You will need to take a measured and dedicated approach to keeping up to date with all the changes—but that intentionality should only help your efforts in qualifying leads and getting them passed from marketing to sales.
Advertising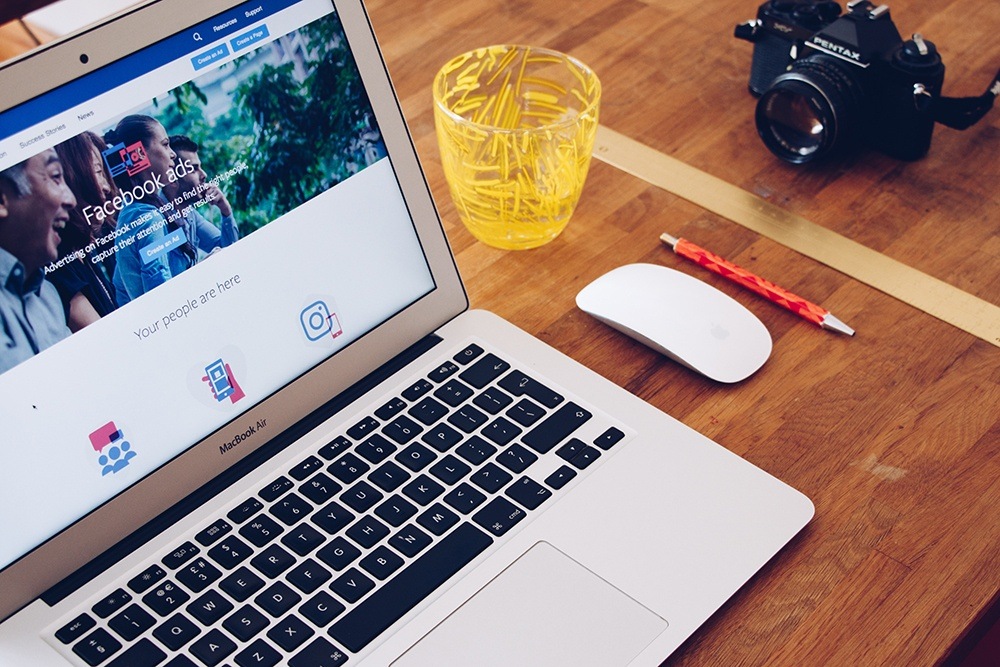 Advertising is one of the true lifelines in digital marketing. So why have it down so far here in the intermediate level of focuses, rather than the basics? For one, because a good foundation makes your digital advertising that much more effective, and two, you need awesome analytics, lead nurturing, reporting, and testing (which we'll talk about below) to really make digital ads sing.
The channel, tactic, and offer mix for digital ads is going to vary from industry to industry, with some businesses finding success with Facebook, Instagram, and other highly visible, consumer-based social platforms, and others focused more on account-based marketing, taking advantage of platforms like LinkedIn.
Of course, you also can't afford to neglect search. Google Ads is still the reigning king of paid search ads—but for certain demographics, especially older ones interested in products with high purchase points, don't forget about Bing, whose user audience skews towards the older and most affluent. Whatever platform mix you choose, paid search should be considered a foundation—in most industries, it is just too effective to ignore.
Don't neglect paid social ads, either. Channels like Facebook and Instagram are pushing the envelope, releasing new features and new ad types all the time. Businesses focusing on selling to consumers can really find great success using Facebook lead ads, reducing friction by removing the need to send users to a squeeze page with a form—lead ads allow you to embed your form right there in the platform, letting interested parties share data and get something in return from you without ever leaving Facebook in many cases.
When you've got your search optimized and your paid social ads running well, turn your focus to programmatic and see whether there's value in video ads, audio streaming services, and the like. You can run more cost-effective display campaigns with programmatic as well, and often have access to advertorials, affiliate marketing, and native ads with these platforms.
It may take some guesswork and trial and error to get the right alchemical mix of advertising, but once you've found it you'll be ready for the big time. Still, there's something you can do to make your ads even better.
Testing
Making your ads—and really all your digital marketing efforts—better means testing.
Testing can take many forms. Landing page testing and conversion rate optimization platforms let you update your landing pages and high traffic areas to see how changes might affect the goals of your page, and can add serious value to existing content.
You should never really consider running ads without a way to A/B test variants. There's no harm in seeing how different calls to action, imagery, messaging, and more affects your ads—with the winners getting the focus of spend, and the losers replaced with variants on the winning ad in order to keep refining and improving.
User testing software and services can really help you gather information on what others think of your website, how they use it, and what's most (and least) effective. And email testing options can help you get the most out of the internet's king of outreach and transactional activation platforms.
Voice Search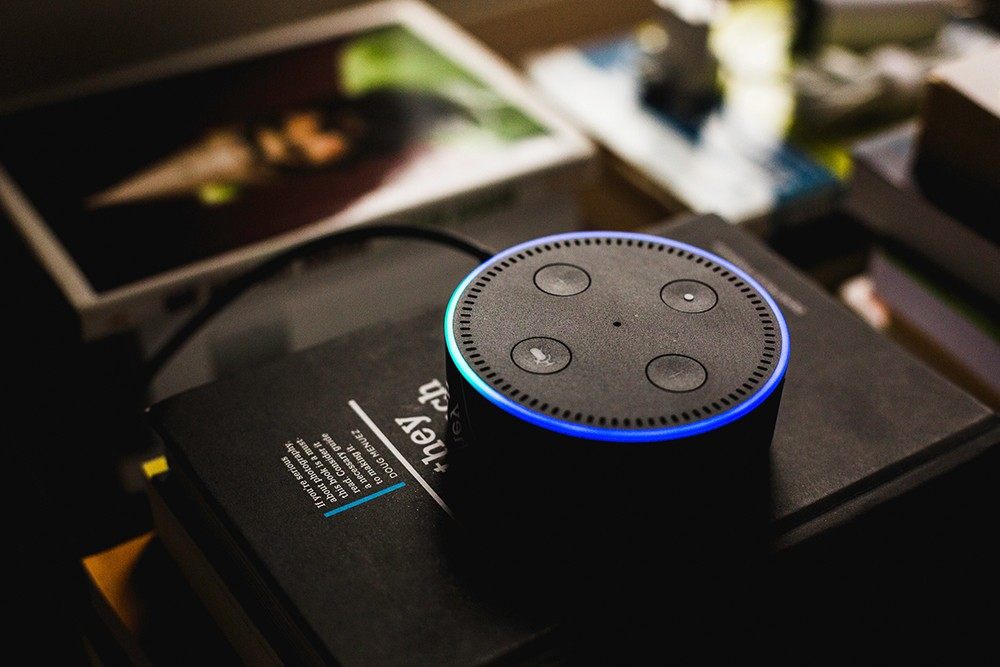 What do you do when your SEO efforts are kicking butt and taking names? You take on the scary new kid on the block in the search world—voice search.
The good news is that voice search works on a lot of the same principles as organic search—namely, a combination of natural language analytics and algorithms designed to pair user queries with results that match.
Voice search, save for some early examples such as groceries or direct sales through Amazon's Alexa voice device, isn't too transactional just yet. In other words, users aren't likely going to buy an RV or sign up for a software demo through a home voice device.
What they might do is ask educational-type queries, like "how do I tow an RV?" or "what CRM product is the best reviewed?" And this is where all your hard work in SEO pays off—because you've focused on your how-tos and FAQ strategies, and you've gotten yourself a few rich snippets within Google that relate to your business and answer typical user questions around what you provide.
There are other ways to optimize for voice search as well—don't forget how often we make mobile search queries using our voice-activated search on phones. If you've got a local focus for your business—be it storefronts, dealerships, customer service centers, or whatever—having your website optimized to respond to mobile voice queries will be extremely beneficial when someone needs an emergency solution, and your place just happens to be right down the road.
What's Next?
We've torn through our immediate tactics to focus on for 2019's digital budget planning. In the next part of our series on where you should invest your digital marketing dollars in the coming year, we'll cover the cutting-edge technologies and tactics that will drive success forward and help you become a leader in your industry. Stay tuned for information on bots, more automation, and business intelligence.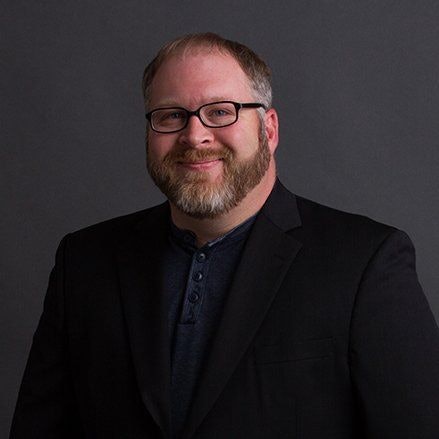 As the Digital Marketing Director for Element Three, Dustin works with the Element Three digital marketing department to determine the best combination of data analysis, marketing technology, and storytelling for driving our clients' bottom line. His background in journalism, digital communication, and ecommerce positions him as a unique voice in the cluttered digital marketing industry. When he's not writing about the forefront of digital marketing, you can find him jamming with a guitar or at home with his wife and two children.
Feed your marketing mind and keep your skills sharp by opting into our weekly newsletter, packed with lessons we've learned firsthand. You won't regret it.
Subscribe.
Fill out the form to receive weekly insights, straight to your inbox.