SEO is about more than keywords now – it's about doing what's right for your readers.
Digital marketing moves fast. What was yesterday's hottest trend is today's fading tactic. One thing that has remained constant to all digital marketers is website traffic, particularly that from search engines. But like everything else, this has changed greatly, even in just the last few years.
With this blog post, we'll take a look at how today's SEO, or search engine optimization, is increasingly driven by UX, or user experience. We'll look a brief history of SEO and how Google uses UX signals to reward or penalize websites in organic search rankings. You'll learn four key takeaways on how to utilize best practices for both UX and SEO to maximize your website's search potential.
If you've ever wondered how SEO and UX are linked, this is the blog post for you.
A Brief History of SEO
Search Engine Optimization has come a long way in the last several years. This is primarily due to two main factors. One: Google has consistently evolved to make its search services work for the end users. Two: marketers and technologists have tried to cheat the system, causing Google to get smarter about what's important and to figure out how to deliver value based on what an end user, not a website owner, wants.
Google is of course a business, and the primary function of Google.com and any other search engine is to provide an answer to a search user's query. The way this works is simple:
Search engines catalog webpages and collect this information in a core database
Users enter search queries into the search engine
The engine programmatically reads its database to find the most relevant results
The search engine delivers the results to the user
The user either selects a result, enters a new query, or ends his or her search
Where things got tricky is in the algorithm that Google uses to rank web pages. Several factors weigh in on how a web page should rank within any particular search, including the following:
on-page content
hidden meta data content
keywords related to the search query
third party links from one web page to the destination web page
the strength of the domain of those third party links
the relevance of the content on the third party web page to the destination web page
internal links within a domain to the destination web page
the strength of the destination domain
That's a LOT of factors. But since these factors could be relatively understood and quantified, search engine optimization specialists learned how to "game the system" by loading up their web pages with the factors that are most important.
Google has evolved over time into a learning, thinking program. Chief among this learning is its ability to judge the context of content. As stated previously, search engines are in the business of delivering results that suit an end user's needs, not the destination web page's wants (ie, traffic, leads, sales). What better judge of the user's needs, then, than the way the user interacts with the destination web page?
In this way, Google has shifted its algorithms from quantity based factors (amounts of keywords and links) to quality based ones: content, context, and user signals.
Please note: this shift is ever evolving, and while user signals are a chief factor, they're not the only factor. Quality third party links are still crucial signals to search engines and continue to factor into ranking algorithms. But as search engines continue to improve, the shift towards user experience continues. Let's see how.
What Is A User Signal?
Several things can be considered a user signal - essentially, any action or quality of an action that a user takes on your web page. These primarily are interaction signals with your content - clicks to your website, clicks within your website, time spent browsing your content.
When any one talks about UX, they're referring primarily to the way a person interacts with a user interface. This term is used widely throughout several industries and mediums. The ways you use a keyboard, swipe through social content on a smartphone, or surf a website in your favorite browser are all user experiences, interactions with a designed interface. So too are the ways you use your coffee pot, the radio console in your car, and even an automatic doorway at the grocery store. All of these have been designed for a purpose of interaction. The way we view those interactions, and the quality of them, can be described as UX. Any aspect of that interaction that's quantifiable, then, could be considered a user signal.
That Google and other search engines are now using these metrics from our web visitors' interactions with our web pages as part of their ranking algorithms was both inevitable and truly welcomed. It's helped squelch the gamification aspect of SEO and has increased all marketers' need to deliver maximum value to the end user in the form of quality content.
Let's dive in and take a look at what specific user experience signals affect our search engine optimization, and how.
How Google Uses UX Signals for SEO
Meta Info
Old guard SEO's will tell you that the halcyon days are gone – keywords are dead, meta titles matter little, meta descriptions matter even less. But these statements aren't true. The death of the keyword has been overstated – after all, we still use words to search, so there's still value in picking the right words to describe what you do.
The gamification of SEO using keywords is dead, however. But that death did not include meta titles and descriptions in its demise. While it's likely true that Google's ranking algorithms do not use meta descriptions or meta titles as ranking factors, it DOES use user experience metrics as ranking factors.
Among these factors are the click through rate from Google's search results to your page, and the bounce rate and session time for your page. Believe it or not, your meta title and meta description are key elements that you can use to help improve these metrics. How so? Many argue that you can't even see these elements on your web page!
That's true. They're not displayed on the destination page… but they are present in the search results. Clearly describing your web page, in both title and description, gives users a clear message about what they'll find if they choose your result to click. If they like what they see in the search result, users select it – improving your click through rate. If they like what they find on your web page – that is, if your meta title and meta description accurately described the content on the page – your bounce rate and time on page metrics improve.
Internal Linking
Internal linking is another factor that can improve your user metrics – most notably page depth, or the amount of pages a person clicks per session.
Most websites have links built in to their navigation, a crucial part of the information architecture for your site. But there are other places you can link in your website besides the navigation. By including relevant links in the content of your site pages, you can give further signals to related content across your website.
This internal linking practice is common in blogs – linking to related blogs, product pages or content offerings. But the same internal linking can and should be done on other pages. Don't assume everything is covered in your site navigation. Include links for users to get to what they need. Help them investigate and give them a reason to use your site as their information hub for the type of products and services you provide.
Images and Words
One of the easiest ways to increase the time users spend on your website is to increase the length of the content on your site.
Obviously, the quality of content you publish is of utmost importance. But be thorough in your description of your topic. Some studies suggest that 1200+ words is the average target for content length – while other studies suggest that 2000 or more words is ideal!
The point is not to strive for every page to be more than 1200 words. Rather, look to increase the length of valuable content on your deep information pages – places most likely to catch the attentions of long-tail keyword searches (three words or more). And of course, be sure to link to this type of content from your surface level pages.
There's also a chance to increase time on page by including more images within. Ten or more images is an ideal average, but again, that's mostly intended for deep information pages - blog posts, product detail pages, services and solutions details, and the like.
Mobile
The final aspect to highlight how UX affects SEO performance is Mobile. Specifically, the "Mobile-friendly" tag. Google has been kind enough to provide a guide on how to ensure your website is considered mobile optimized by Google's web crawlers.
Having a website with responsive design is a great step, but there are some others than can ensure your content is getting the mobile thumbs up. When designing your web pages for mobile, you should consider all of the following to be crucial for making sure users - and thereby, search engines - are able to easily interact with your content:
Use text sizes that are easy to read without zooming
Place links with enough space to allow someone to click (without clicking something else unintentionally)
Size content so viewers don't have to scroll horizontally
Avoid unfriendly mobile software, like Flash
Tools like Google's Mobile Friendly Test and several aspects of Webmaster Tools are crucial in discovering issues on your website, as well as correcting them, although having a savvy developer on hand helps.
Key Takeaways
All is not lost if you're still struggling to make your website friendly for both UX and SEO. Here are four simple rules to keep in mind when designing, writing, and publishing your web pages, useful for the whole marketing team. Each has a handful of guidelines to help you on your way to optimizing your pages for maximum effect.
Pay Attention to Your Meta Info
Your meta info is the hidden lifeblood of your search engine success. Be sure to entice users to give you their vote of approval by clicking your website in the search engine results, and you'll reap the rewards of taking the time to handle your meta info correctly.
Optimize your Meta Titles and Meta Descriptions to include one primary keyword in each, preferrably the same keyword phrase
Meta Titles should not exceed 55 characters in length
Meta Descriptions should not exceed 155 characters in length
Provide rich details and include calls to action on why a user should choose your page to answer their search query
Test your results - monitor in Google Webmaster tools and conduct searches to see the results in real time
Increase Internal Linking on Your Pages
Internal linking should be a natural element of your website design, but it's easy to forget to link back to older content with newer assets. The following rules can help you implement internal linking and stitch together related content across your website.
Map out content across your website, by URL
Include links to deep content as they're mentioned on product/services pages in your deeper content assets, like blogs, whitepapers, and infographics
Link to content assets on your products or services pages when they provide more detail or a use case for those products/services
Increase the Content Depth of Your Informational Pages
Don't fret if you think you have shallow content across your website. Rome wasn't built in a day - and neither will be a website with a lot of pages with in-depth content. Strive to improve over time, and start with new content first, correcting older content as time allows.
Deep information pages should have no less than 1200 words
Key pages should include images - 10 or more is optimal
Make sure the content in your meta titles and descriptions accurately describes the content on page
Make Sure You Pass the Mobile-Friendly Test
Making your site mobile-friendly can be tough, since it requires good design, development, and copywriting along with website strategy and a marketer's touch to make sure elements are working together to achieve company goals. But the following list can help simplify updating your website, or provide a guide for your next website build.
Use larger font sizes for ease of readability
Give links space to facilitate ease of click through
Minimize horizontal scrolling by resizing content appropriately
Avoid long-loading software and giant image sizes to maximize mobile load times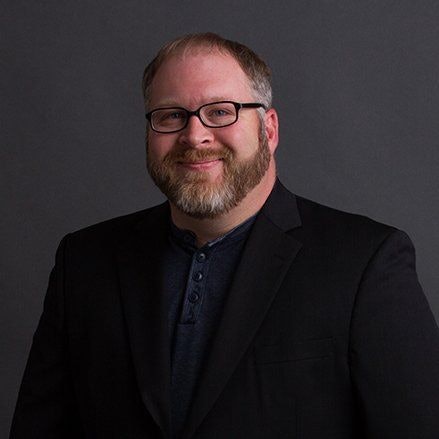 As the Digital Marketing Director for Element Three, Dustin works with the Element Three digital marketing department to determine the best combination of data analysis, marketing technology, and storytelling for driving our clients' bottom line. His background in journalism, digital communication, and ecommerce positions him as a unique voice in the cluttered digital marketing industry. When he's not writing about the forefront of digital marketing, you can find him jamming with a guitar or at home with his wife and two children.
Feed your marketing mind and keep your skills sharp by opting into our weekly newsletter, packed with lessons we've learned firsthand. You won't regret it.