One of the most requested aspects of digital marketing that our business development team is asked about is search engine optimization, or SEO. Executives and marketing managers alike know this is an aspect of their business they can't afford to ignore. But, few know how to address SEO or do it well. Just what goes into those quirky algorithms Google uses to judge the quality of your website?
Some think it's magic. It's really an expert science.
What Is an SEO Audit?
The first step Element Three takes to increase organic search traffic is executing an SEO Audit. A deep dive into several aspects of your website and digital marketing efforts to see how how your website is performing. An important facet of this audit is the inclusion of competitors, whom should also be reviewed extensively to see how they are performing in their online presence. Comparisons are made between their websites and yours. Strengths, weaknesses and gaps are identified. Then, a report is generated that dictates an SEO strategy for your future website success.
SEO is a long-term, high stakes process where improvements can often be incremental, although there are instances where results appear sooner than six months. Does this mean you should ignore it and focus on other aspects of your digital marketing? No! Everything you ignore in this space (especially in your website) has greater implication than just organic search traffic. The less you're found, the more your bottom line is unaffected. The longer these factors are ignored - the more research is needed to uncover what needs improved and the longer it takes to fix all the elements.
For this reason, some marketers think of SEO as more magic than science. It's that thing that digital marketing teams do that no one understands. Just what the heck are we doing with our faces buried in computer monitors, scanning spreadsheets and sucking down coffee? Like any kind of real "magic," it really does break into science - and like any scientist, we have tools, processes, and the right ingredients to make up that special something that you can't explain.
What an SEO Audit Looks at
A true deep-dive SEO Audit looks at several factors:
Keywords (density, branded vs. non-branded terms, competitor comparisons, what's missing)
External Factors (traffic sources, backlinks, brand mentions, social profiles, linking domain quality, ranking penalties)
Internal Factors (information architecture and flow, user signals, top pages, internal links, URL structure and folder categorization)
Website Build (site speed, meta data, coding issues)
Content (web pages, blogs, advanced content resources)
These factors are considered in a multitude of ways - from both the search engine and end user (your customers) perspective, as well as through the lens of your online competitors. All three of those viewpoints - users, search engines, and the competition - are absolutely essential in understanding where you fit into the overall SEO landscape. Let's look at each factor in a bit more detail.
Keywords
Perhaps you've seen us write on this blog that the death of the keyword has been overstated by digital marketing pundits. So long as humans continue to use words to communicate, and our technology demands we enter those words (whether via typing or speaking, or some other future means) into a search database, you'll still need to rely on those words as relevant signals to utilize in your website.
It's important to know what keywords your website ranks for - and which ones they should rank for. What words do your customers use to describe your products and services? Those are undoubtedly your most important keywords. Your prospect is really the star here.But what keywords your competitors use can be a signal as to why they might enjoy more SEO success than you - or why they suffer in comparison. They can also be clues to what you need to focus on if you plan on expanding your product or service offerings.
Branded keywords are another important consideration. Most companies do a good job of owning their brand. But, not always. Some common words or phrases can be hard to own. Especially if another company uses them - even in an unrelated industry. A great SEO strategy looks beyond just branded terms and "fat head" keyword terms (normally short phrases that are the most commonly used search terms in your industry) to find deeper terms that users utilize to solve problems. Or, better yet, to investigate issues before they even know there's a problem.
External Factors
SEO is by its very nature a delicate process, because so many factors are somewhat out of your control. Google and other search engines use not only signals from your website (things in your control to change) but also external signals such as backlinks, brand mentions, social media, and others to judge the quality of your website.Think of these signals as third party validation. When someone mentions your website, brand, or product in a positive way online, that's a signal to Google (and your users) that you offer quality in your industry.
The strongest type of signal has historically been a backlink. A backlink is when one website links their content text back to your website. However, these kind of signals have also been some of the most compromised in SEO through "black hat" SEO link building tactics. This gaming of the system has devalued links over the last few years - but good links are honestly still useful and a strong signal to users. Your links must come from relevant domains - industry related, related to your audience, or news sites.
Part of what you are looking at here is ranking penalties too. The kind Google hands down when your link profile is full of the aforementioned black hat, illegitimate signals. The strength of the domain linking to you. The relevance between their content and yours. And, the legitimacy of that domain all play a factor here.  Thankfully, Google has provided the Disavow Tool to fix bad issues or old SEO mistakes. But, you have to know you have a penalty and know how to fix it.
Other external factors include social media and brand mentions. You also need to consider where your traffic is coming from too. Not just organic search (related to keywords) and referral traffic (related to backlinks) - but also social, direct, email, display, paid, and others. These are important to understand to see the complete picture of your website's traffic profile, and how you can improve not only SEO but across other digital signals.
Internal Factors and Website Build
The way your website is constructed plays a big role in your search engine optimization. For instance - the navigation and information flow through your website creates an internal linking structure. Google sees these signals and rewards related properties by giving them a tiny boost.
Google and other search engines also pay attention to user signals - like Bounce Rate and Time on Page - to determine if your content is useful. If these factors are positive, you're likely being rewarded for them. If they're not, it could be the cause of why your keywords aren't being served in the top search results. Your content must solve user issues - after all, a search engine's purpose is to answer a user's query for information with the right information that answers their questions.
What you and your users can't see is as important as what you can see. Factors like page load speeds, clean code, and meta data are also considered as search ranking factors.
We've discussed meta descriptions in great detail before. These combine good website construction and basic information principles with good content that users can see in search engines. Meta titles, H1 and other headline tags, your URL structures and categorization of pages all send signals to search engines and users on what your content contains and if it is useful and relevant to them. Each should be considered and reviewed.
Finally, you absolutely have to consider mobile. Is your website responsive? Is it easy to use on a mobile device? How much traffic is coming from mobile? These all must be considered in your SEO audit.
Tools the SEO Experts Use
Just like any scientist, having a hypothesis and knowing what to look for is not enough. You have to have a lab, and you have to have the right tools to do the job.
There are dozens of tools that can assist with an SEO Audit. But, some are absolutely essential to getting the job done right.
Here are a few of these fundamental tools that we use at Element Three. Not just for audits, but on a consistent basis:
Google Analytics
Google Webmaster Tools
Google PageSpeed Insights
Google AdWords
Open Site Explorer
SEMrush
Buzzsumo
Most of these tools serve multiple purposes but has a particular focus that provides the right data for analysis.
Google Analytics (GA) and Google Webmaster Tools (GWT) are some of the best tools available for reviewing data on your website domain. GA provides traffic and user research, and has dozens of applications. GWT is the best source for review site errors, keyword impressions and click through percentages, any web penalties, and other such information.
PageSpeed Insights is the best place to review a page quickly, to see what kind of site speed and web code issues are occurring on your website.
AdWords, another Google tool, is used primarily as a paid media tool, but it also has several helpful tools like the Keyword Planner that can be useful for reviewing keyword data. 
SEMrush as great keyword insights, too, along with paid search data. It has several comparison tools like Domain vs. Domain, and is essential in reviewing your competitors' keywords - both organic and paid.
Open Site Explorer from Moz is a tool to review domain strength, backlinks, page insights. It has too many useful applications to list them all here. It is another essential tool in the arsenal of any SEO expert worth their salt. There are also other tools out there that deliver similar information, like Majestic SEO, and even built in Chrome applications like SEO Quake and others (Moz itself has an add-on MozBar that is another great tool).
Many of the above tools have Chrome add-ons that make surfing your website an easy way to get immediate data. Some also work with Mozilla.
Finally, Buzzsumo is a modern SEO expert's secret weapon - a tool that reviews media and social data, based on URLs, keywords, and more.
Of course, none of these tools would be useful without a way to analyze results - or combine those results into dashboards, charts and graphs for that analysis. Cue Microsoft Excel, Google Sheets, Tableau, or your data spreadsheet application of choice. These tools are especially essential in collecting, categorizing, and reviewing data. Often, they can be optimized to automatically pull results and integrate with software APIs to receive and manipulate data.
Of course, there are dozens of other tools available that help with SEO audits and day-to-day online marketing data analysis and strategy. But knowing what to look for and how to get that data is only half the battle. The rest is in the insights that can be gleaned from those results, and the value those insights can deliver in the long run.
The Results and Value of an SEO Audit
So what do you get from an SEO audit? By now I've hoped you've learned that you get a ton of expert analysis, as well as an exceptional amount of data. But the application of that analysis to the data is where the true value comes in.
A traditional SEO audit can contain several spreadsheets worth of information, but you likely don't have time for that. What's important is the summary of the data and the plan that should be created from the insights derived from it.
Your audit should include, or be followed by, a list of recommendations to improve your search engine optimization for your website. These recommendations could include all of the following:
Web Architecture Recommendations
Modern Link Building Strategies
Content Recommendations
Penalty Removal Plans
Keyword Strategies
The truth behind why so many fall short of SEO dominance is that doing it right is hard. If it were easy, everyone would do it. There wouldn't be so much data to consider, nor so many errors found when all the data is collected and analyzed.
In the modern era of mobile devices and a Google search engine that learns and understands context like a human being, SEO is a minefield waiting for you. One way or another, you need a true SEO expert that possesses the historical perspective of the industry, the chops to collect and analyze all the necessary data, and the strategic vision to help you plan the present and future.
Take your shot at an SEO audit. Or let us assist you in looking under the rocks, nooks and crannies of your website. You never know what we might find - and how much ROI your new and improved SEO strategies will provide.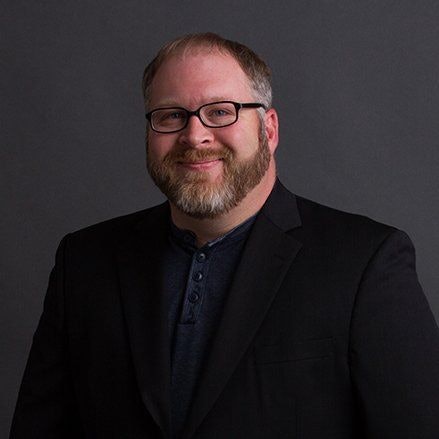 As the Digital Marketing Director for Element Three, Dustin works with the Element Three digital marketing department to determine the best combination of data analysis, marketing technology, and storytelling for driving our clients' bottom line. His background in journalism, digital communication, and ecommerce positions him as a unique voice in the cluttered digital marketing industry. When he's not writing about the forefront of digital marketing, you can find him jamming with a guitar or at home with his wife and two children.
Feed your marketing mind and keep your skills sharp by opting into our weekly newsletter, packed with lessons we've learned firsthand. You won't regret it.
Subscribe.
Fill out the form to receive weekly insights, straight to your inbox.