Poor, lonely meta descriptions. They're neglected, ignored, forgotten. But this small detail can affect so many things: click-through rate, organic search rankings, keyword optimization - meta descriptions play a role in all these and more. Ready to learn more? Read on to learn why they're so important, and the five main ways nearly every marketer neglects it today.
What's a Meta Description?
A meta description is an HTML tag that describes the contents of a web page. This page attribute is often overlooked because it's a hidden element, not actually displayed on the page.
Neglecting them can poison your page performance, because while you can't see them on-page, they're displayed in search engine results, read and indexed by search engine crawls (programs or "robots" who read your website so it can be categorized in search engine databases).
We're Stalkers
Element Three's digital strategy team uses this information to analyze a website's performance. We do this with every one of our clients – prospects, too. Traffic and conversion numbers are a part of this, but we go even deeper to discover what may cause issues, errors, or poor website performance.
Our checklist includes how many 404 pages exist on the website, whether 301 redirects are implemented correctly, the structure of page categorization and information flow in front-end navigation, site loading speeds, and coding errors, and also hidden meta attributes like title tags and meta descriptions.The sad truth? In 80% of websites we review, meta descriptions aren't optimized. Often, the page element can't be seen and there's a lack of SEO and conversion experience on their marketing team. (In other cases, it's budget and time.)
Don't Make It an Afterthought
The meta description has become a footnote for web developers, marketers, and even some SEOs who don't implement them properly. But it's still important! Let's take a look at five ways companies break the rules, why they break them, and why they're important to fix.
1) Not Keyword Optimized
The almighty keyword isn't dead, just misunderstood. Google still considers keywords and phrases, and users still use words to find what they are looking for. Utilizing a good, related keyword to the contents of every page on your website is essential for organic search rankings, and your meta description on-page element is no exception.
In his recent Whiteboard Friday video on keyword repetition, Rand Fishkin of Moz detailed some rules for repeating keywords within your content. His advice on meta descriptions? Utilize your key term once within this HTML attribute, and you're doing part of your essential job for SEO.
If you can't work the keyword into the description, particularly if it is a long and cumbersome key phrase, don't fret - it's not the end of the world. As a rule: one keyword per meta description, using the primary keyword that is optimized in other elements within its contents.
You can test your impressions and click-throughs for keywords in Google Webmaster tools, and track page improvements in Google Analytics. Pairing this information together can help you prove SEO ROI for your site improvements - with descriptions and beyond.
Pro Tip: The keyword you select will have a big impact on how you can test and track your progress on meta description improvements. Be sure to know which keyword you've assigned to each page - and keep a Google Sheet or Excel document with your pages, assignments, dates of updates and a record of changes so you can chart your improvements.
2) Improper Length
If your page description is too long, Google and other search engines will truncate it. That means people can see that you didn't care enough to let them know what your page is about before they choose to view it.
You have 155 characters and no more (perhaps one day this will change, but for now, that's all you've got folks). Google no longer limits the description based on character limit alone; their latest updates limit descriptions based on actual character pixel length as well. Thus, an "m" or "w" counts for more space than an "i" does.
Write the description with the proper character estimate in mind, then test how it looks. You can publish your updated page and search to see how it looks, and tools exist that can help display what the results will look like. (I didn't include links because some tools aren't updated as frequently as others, so use at your own discretion!)
Pro Tip: Use a Count function on your Google Sheet or Excel file to keep track of how many characters are in your meta attributes like titles and descriptions. Write these together in the same document so you can ensure keyword usage, length and uniformity from page to page.
3) Duplication
Nothing can be so damning to a website as lazy SEO, and one of the worst signals are duplicate meta descriptions. This blunder often occurs when people forget or ignore these elements across an entire website.
Sometimes the attribute is missing from the page. Often a webmaster will use the same phrase, repeating it across several pages, either out of ignorance or a desire to maximize multiple pages for the same keyword phrase. Either case is folly!
Write unique metadata. Duplicate signals across your website looks sloppy, not only to users, but to search engines as well - each will penalize you, with a dip in user behavior and organic search rankings, respectively.
Pro Tip: Do you use a template for writing web pages, or a CMS (content management system) to control and display your content online? If so, make descriptions a part of your template or CMS, and task your content writer to include meta attributes as part of their content outlines and finished, edited products - not just descriptions, but meta titles, headlines, and subheads too!
4) Auto-Pulled Descriptions
If meta descriptions are missing, most search engines will simply take the first sentence on your page and display it as the description in the search results.
Unless you're lucky, the first sentence on the website won't contain only 155 characters, and it might not have your keyword either. The search engine won't stop at the first sentence, either: it'll pull more information until it reaches the limit. This leads to a lot of duplicate or near-duplicate content, since webmasters routinely make the mistake of duplicating similar pages without readjusting accordingly.
Unless you want your content to display in search engines as incomplete thoughts, take care to implement a description for every page.
Pro Tip: Nothing complex here - simply make sure you have a description for every page written and implemented according to standards and best practices as we've outlined here.
5) No Call-to-Action
Your meta description should make it clear what users who find your page in organic search should to expect to find.
Google utilizes user behavior to decide which pages are more relevant than others pertaining to specific searches. Signals include:
Click-Through Rate (from the search engine to your page)
Bounce Rate (a metric used to judge whether a user leaves your page before interacting with it), and
Time on Page (the amount of time a user spends on your page, reading your content).
In a sense, your meta description is an advertisement from your website to potential visitors, showing them what to expect if they give you their vote of confidence by clicking through from the search engine to your page.
Do you write your descriptions as advertisements? You should. Each description needs to be appropriate to each page - after all, your homepage is much different from a services or product page, which in turn is different from a landing page for your new eBook or infographic, and so on. Each description must contain information on what the user will find on the page and a reason why this information solves their search query.
Consider it time well spent to optimize your descriptions, with both usable information about your content and action words designed to elicit clickthroughs. This can't be emphasized enough: your description is your best signal to tell users to come to your page from a search engine. If your description isn't enticing and detailed, users won't have the confidence that your content will solve their problem, and they won't click-through to your website.
Pro Tip: Treat every description like an advertisement, and utilize words and phrases like "learn more," "find out," "read" and "buy." Give your prospective users enough information to know what your page is about, but also whet their appetite for more - entice them that your page has the solution to their problem. Pay attention to what other websites are saying in their descriptions, and act accordingly to gather your users' attention from your competitors and bring it to you.
It's More than Just Search
Now you know how important your meta descriptions are. But it doesn't end there: Facebook, LinkedIn, and Google Plus, among other social media networks, use meta descriptions to tease links to your page!
Descriptions are also an important part of Conversion Rate Optimization. Improving them can help users understand what they'll find on your website. The result: more time spent on each page of your website, and a reduction in Bounce Rate, if and only if your content actually delivers on your promise.
Finally, descriptions are a great way to test improvements to your content, since they're easy to optimize and implement. Use Google Webmaster Tools and Analytics to set baselines and measure results for both pages and keywords, and you'll be able to see improvements in your websites.
Set up Goals in Google Analytics, including both content conversion goals as well as product and services costs, can also help you with attribution modeling and cost per acquisition numbers. In turn, these can be affected and improved, with soundly-crafted and implemented meta descriptions.
Still Not Convinced?
Consider this small case study: Element Three recently increased click-through rate (CTR) from Google to one client's web pages by 15% - by ONLY updating meta titles and descriptions.
Click-through rate wasn't the only metric these changes improved. We improved five key metrics: clicks, CTR, visitors, new visits and bounce rate - one month after the changes, compared to the prior month:
Clicks - improved 7.2%
CTR - improved 15.4%
Number of Visitors - improved 10.4%
Number of New Visitors - improved 8.1%
Bounce Rate - improved 10.9%
The results are clear. Want to be the best and brightest product or service online? Then don't let your competitors outshine you before anyone ever clicks through to your website. Don't leave meta descriptions lost and lonely - treat them with the respect they deserve, love them… and they'll love you right back.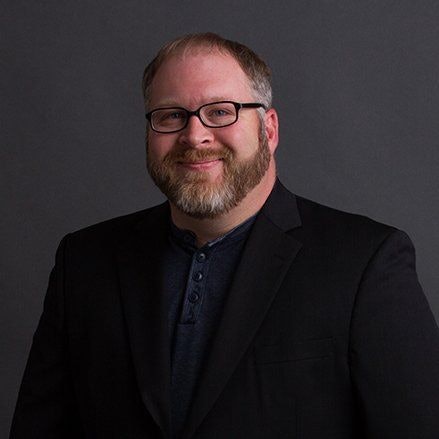 As the Digital Marketing Director for Element Three, Dustin works with the Element Three digital marketing department to determine the best combination of data analysis, marketing technology, and storytelling for driving our clients' bottom line. His background in journalism, digital communication, and ecommerce positions him as a unique voice in the cluttered digital marketing industry. When he's not writing about the forefront of digital marketing, you can find him jamming with a guitar or at home with his wife and two children.
Feed your marketing mind and keep your skills sharp by opting into our weekly newsletter, packed with lessons we've learned firsthand. You won't regret it.