On the week of the 15th anniversary of Google's existence, Amit Singhal, Google's SVP of search, announced the release of a new algorithm update called Hummingbird. This algorithm was rolled out over a month ago, but is said to be the most impactful update since the release of the Caffeine Algorithm in 2010, affecting approximately 90% of all search results. The algorithm's focus: to improve search results for complex search queries.
Hummingbird Algorithm Update
Google changes its search engine algorithms about 500-600 times each year, and most of the time the updates are minor. However, every once in a while, an update is impactful enough to deserve its own name. Over a month ago, SEO industry leader Moz.com's MozCast tool reported major volatility in search results, but there was no word from Google on any changes made. The silent treatment is typical from Google, forcing webmasters to scour SEO forums across the web to find answers and speculate about why their analytics software was reporting major fluctuations in search engine traffic.
The Hummingbird algorithm was designed to help satisfy longer, more complex keyword searches, according to a report by Forbes. The average Google user probably won't notice a change to their individual search results, but with increasingly more people asking Google more detailed questions, there was a need for a more sophisticated algorithm to satisfy those questions. The Hummingbird algorithm, like many others in the past, was developed to help serve up more relevant search results to users, and this time Google is tapping into its Knowledge Graph to do so.
Singhal told Forbes that Hummingbird "is essentially to better answer the much more complex queries people are making. It impacts all kinds of queries, but far more effective on long, complex questions that we're getting many more of now."
What the Hummingbird Update Means to Inbound Marketers
An inbound marketer's job is to create relevant and compelling content for the target audience. Nothing has changed there, but you may want to consider heading to your pre Google Secure Search analytics and begin to mine keyword phrases that people were using to find your website from Google's search engine; specifically, you'll want to mine the long, complex question-style queries for which the Hummingbird algorithm is intended to improve search results. Below are a series of screenshots from a Google Analytics advanced segment that should help you discover some valuable keywords for which you will want to create content.
Start by going to your Organic search tab under "Traffic Sources > Sources > Search > Organic:"
Click on the "Advanced Segments" tab at the top left of your Organic search report. Proceed to select "Include > Keywords > Matching RegExp." Finally you will want to include any discovery-type keywords such as who, what, does, can and why, but make sure to include a pipe in-between each word or your report will not work.
Without showing the keywords this campaign is targeting, here is what your report could look like:
Use this type of report to determine what types of content you want to create. By using data from this type of report, you should be creating content that will answer the types of complex questions that your target audience may be asking.
So what is your take on the effects of the Hummingbird update? Have you noticed the impact of this update in your analytics?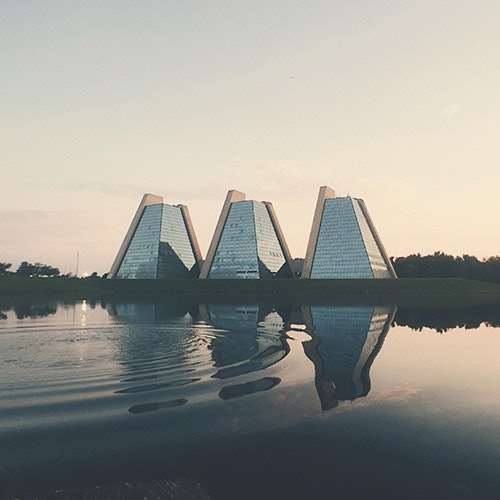 Element Three is a modern marketing agency for discernable brands. We build trusting, long-term relationships with clients whose destination is market leadership, fusing traditional, digital and inbound tactics to tell bold stories audiences can't resist. We don't rely on single tactics, stay loyal to any one medium, or favor one discipline over another. Instead, we go beyond the tried to find the truth about your customers. Using research and participation to deliver seamless brand experiences.
Feed your marketing mind and keep your skills sharp by opting into our weekly newsletter, packed with lessons we've learned firsthand. You won't regret it.
Subscribe.
Fill out the form to receive weekly insights, straight to your inbox.