Senior Paid Media Manager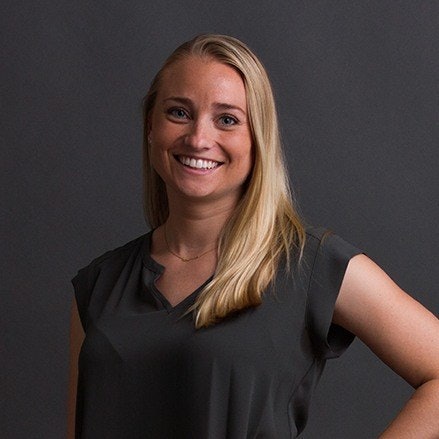 Hailing from Greenwood, Indiana, Katie continued her streak as a Hoosier and attended Indiana University. After graduating with degrees in marketing and psychology, she landed a job at Angie's List in their advertising department.
According to Katie, she "fell into the position." But it became pretty clear early on that programmatic advertising was the perfect fit for Katie. At Angie's List, she managed everything from display and native ads to paid social and online video. So whether it was luck or fate, we're happy it happened.
But what really sets Katie apart from others is her curiosity.
Perhaps that's what drew Katie to Element Three. Or why we were so eager to hire her as a Paid Media Manager. Either way, her inquisitive nature "helps take the tiny details and figure out how to best connect them in the programmatic campaigns."
Outside of work, you can find Katie and her husband, Tommy, walking their golden retriever, Sanderson, around Mass Ave. And if it's springtime, heading down south to Yankees spring training.
BACK TO TEAM PAGE