Inspiring a new generation of RV enthusiasts.
For the recreational vehicle industry, millennials could be a golden ticket. After all, travel is one of the prime experiences millennials are searching for—and the level of autonomy an RV provides only makes that experience more immersive. So for Thor Industries—parent company to dozens of subsidiary RV companies—being able to attract the millennial audience isn't just a hope. It's a necessity.
After researching three millennials subgroups, we found that our target audiences not only value experiences over material goods, but they also carry a strong desire to give back. In particular, we found that they were searching for more information on how to volunteer at national parks and that quality resources didn't even exist.
This led us to a solution we knew could capture the attention of millennials, inspire them to do more, and showcase Thor's expertise in the outdoor space: National and State Park Volunteering Guides.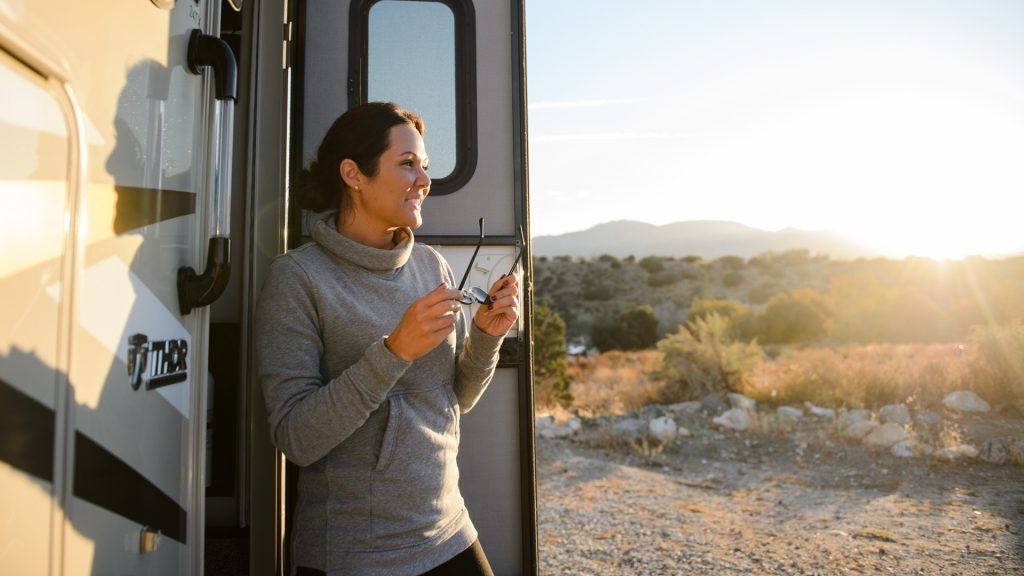 Guiding the way towards real action.
Millennials don't like being "marketed to." So we wanted our guides—featuring both national and state parks across the US—to feel authentic. Provide value. And show some character.
To capture the attention of millennials and inspire them to take action, we combined the bold colors and stunning views of the parks with messaging that spoke to the opportunities to play a direct role in helping preserve these sites. Then we custom created iconography representative of each park to bring the entire campaign together.
Not quite as beautiful as our parks. But pretty close.
When it comes to showcasing national and state parks, aesthetic matters. So we created custom badges that worked with the beautiful landscape imagery representative of the parks themselves while catering to a millennial audience.
The badges are simple. Recognizable. Versatile. Designed to be used as photo overlays or in their full-color form. And while these badges were crafted with our guides in mind, we wanted to make sure they could live on, from hats to t-shirts and more.
Doing good for the National Park Service and Thor Industries alike.
By speaking to the direct interests of a millennial audience and crafting a high-quality guide that demands attention, Thor Industries not only helped build their thought leadership in the outdoor space, but they also created a connection between their brand and the National Park Service. A win-win for all.