Refueling an Automotive Brand with Next-level Creative

Stant Corporation needed to show up big at the 2018 AAPEX Convention. Here's how we helped them break through the noise and leave a lasting impression.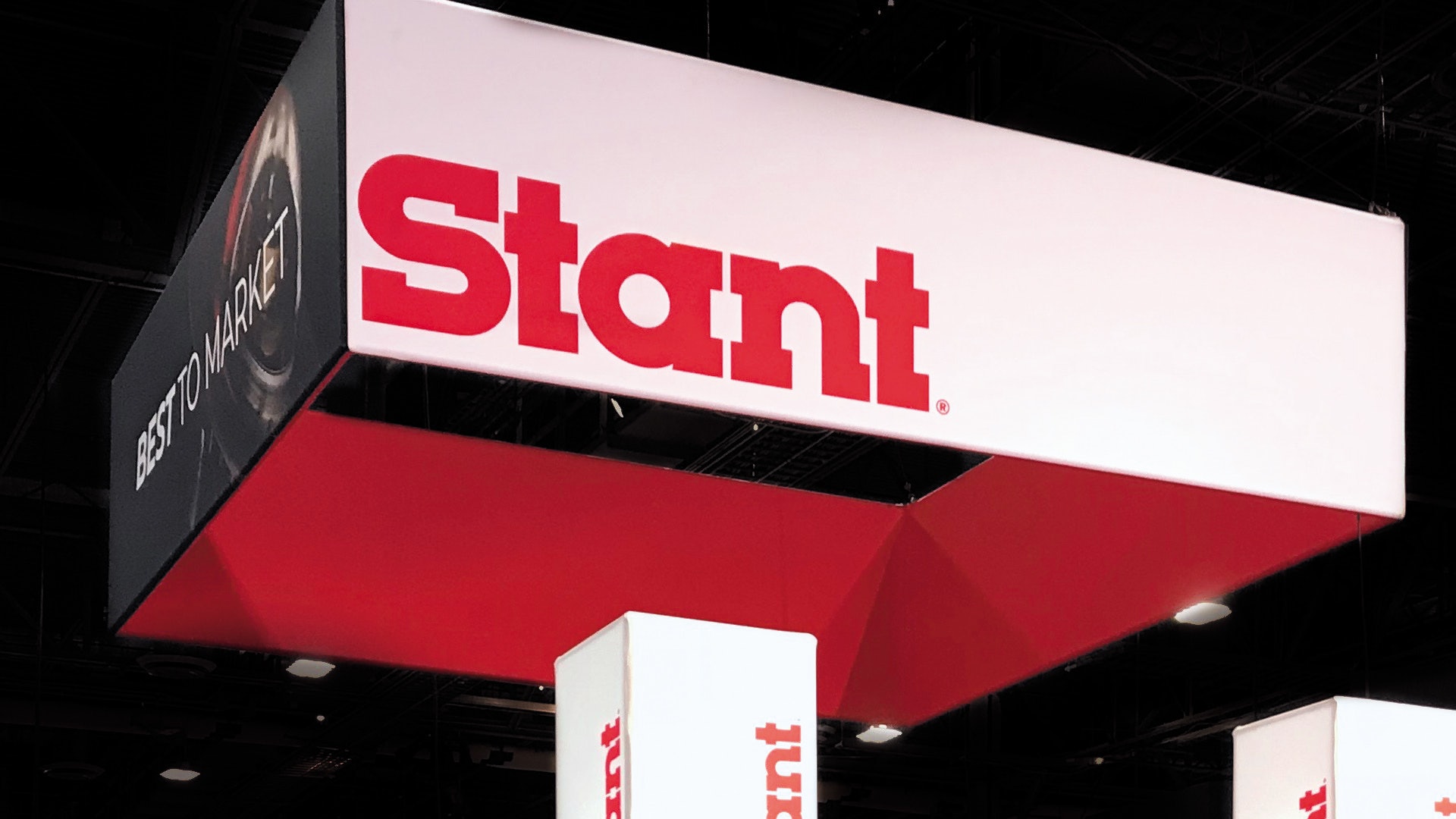 The apex of attention.

Stant Corporation, a leading automotive supplier, asked Element Three to create a new trade show exhibit for the 2018 AAPEX Convention, one of the world's largest trade shows in the automotive aftermarket space.
AAPEX marks the only event where Stant can get in front of thousands of aftermarket decision makers and influencers over the course of three days. Stant sales, marketing, engineering and technical teams use the event to demonstrate the latest innovations and products.
Taking aim at the aftermarket.
This edition of AAPEX was especially important for Stant due to recent investments in aggressively expanding the organization's aftermarket business.
Stant partnered with Element Three to elevate its presence in the aftermarket sphere. We had three months to create an AAPEX exhibit that would change how Stant is viewed in the space—and generate a large number of new business opportunities.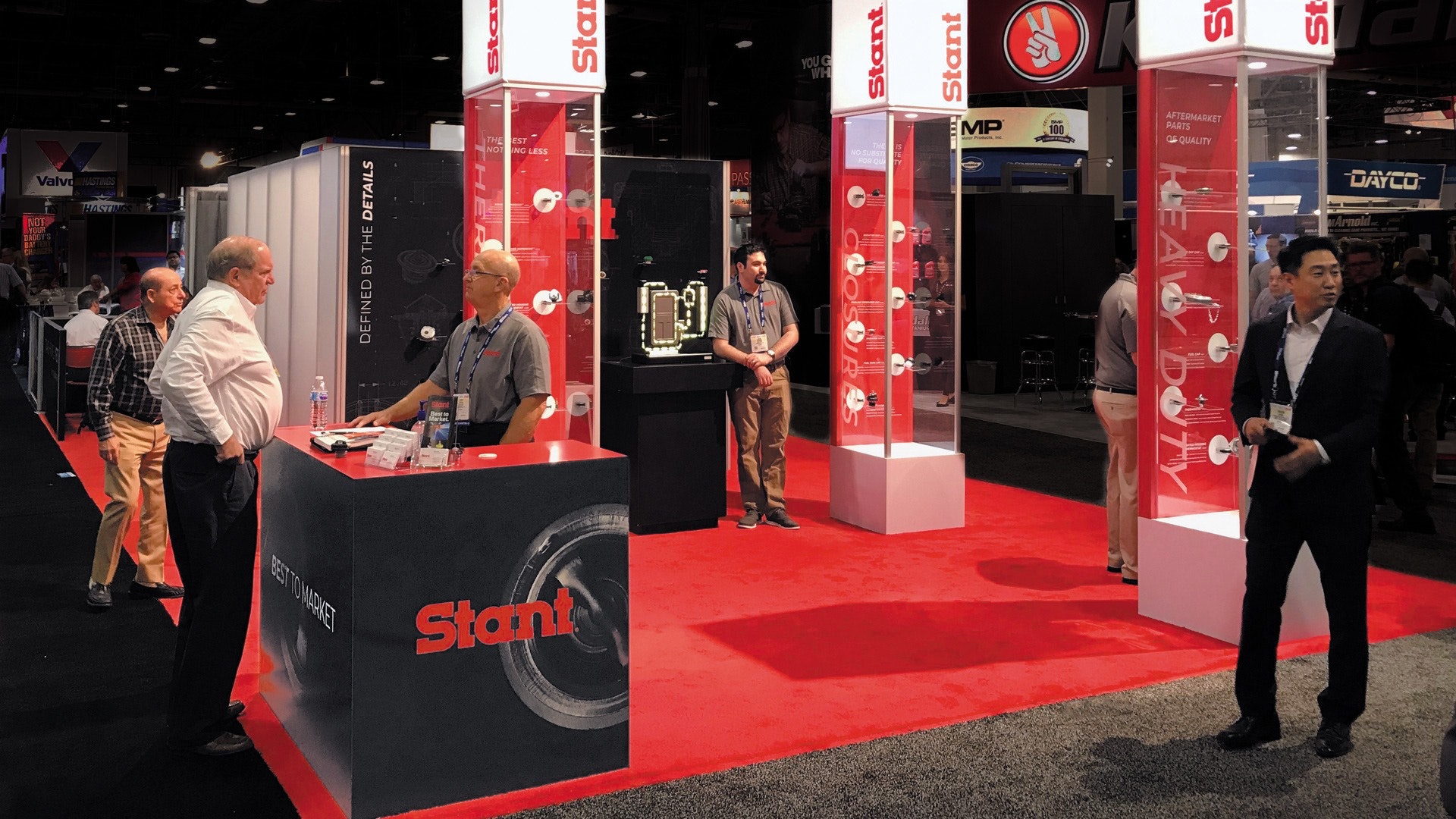 Defined by details.

As Element Three began conceptualizing the new exhibit, we were simultaneously working on a branding project that would shape the future Stant brand. With that in mind, our creative team worked to apply elements of Stant's current brand in a way that would move the brand forward without transforming it ahead of the new direction.
From a messaging standpoint, we introduced the line "Defined by the Details" to build off Stant's current tagline: "Best to Market." Both lines reflect the fact that Stant is focused on quality—rather than speed—when it comes to producing new automotive parts.
Element Three incorporated both lines into the exhibit space by focusing on the product details through extreme close-up photography. We also reinforced the quality by showing the CAD line drawings that Stant engineers use in product development.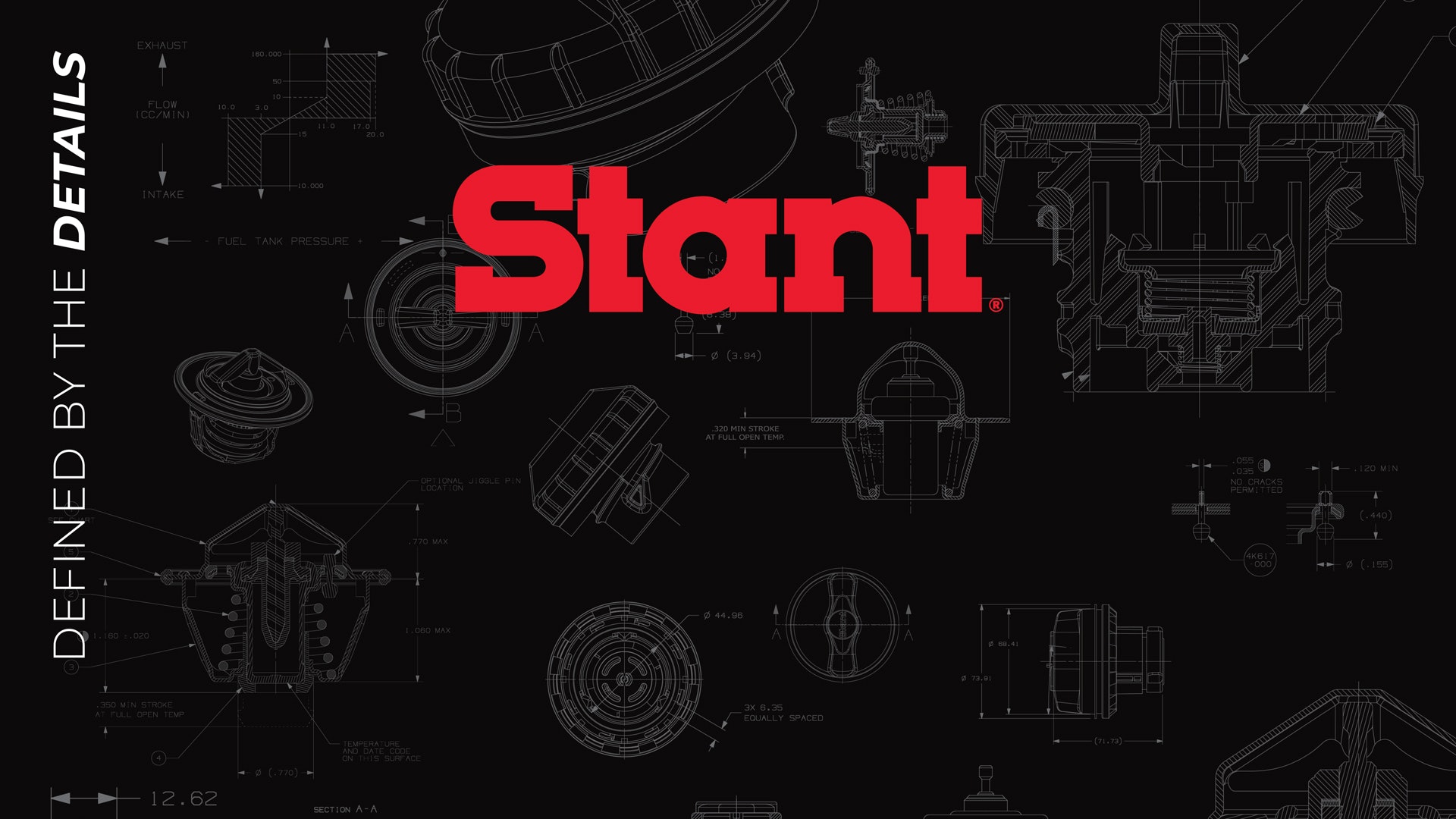 From conception to completion, Element Three has exceeded our expectations. The team was professional, innovative, and able to adapt in the constantly changing automotive environment. We look forward to working with them on many of our future marketing and branding endeavors."
Terry Ethier
Vice President, Aftermarket, Stant Corporation
Designed to stand out.
Stant's AAPEX booth didn't merely improve on their previous trade show displays—it worked to elevate their brand. In fact, Stant's event team felt a renewed sense of pride in how their brand was presented. Their booth stood out in terms of creative quality and production value in a space surrounded by large industry players including Delphi Technologies, ACDelco and Phillips 66.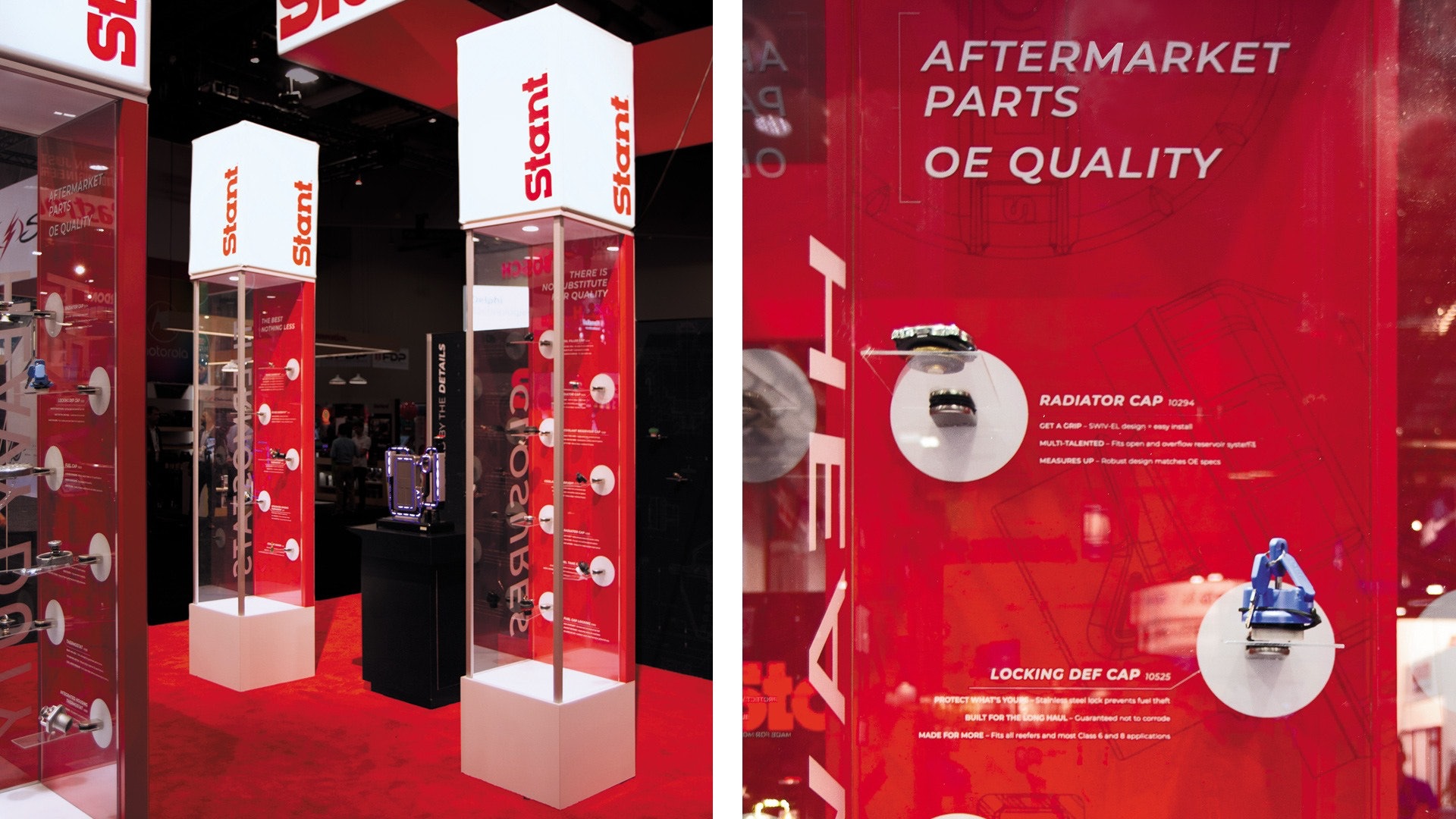 Start getting better results.
Take your marketing to the next level. We can help.