Five Websites. Five Brands. One Solution.

How we took Airhead's eclectic online environment and consolidated it into one cohesive experience, both technically and creatively.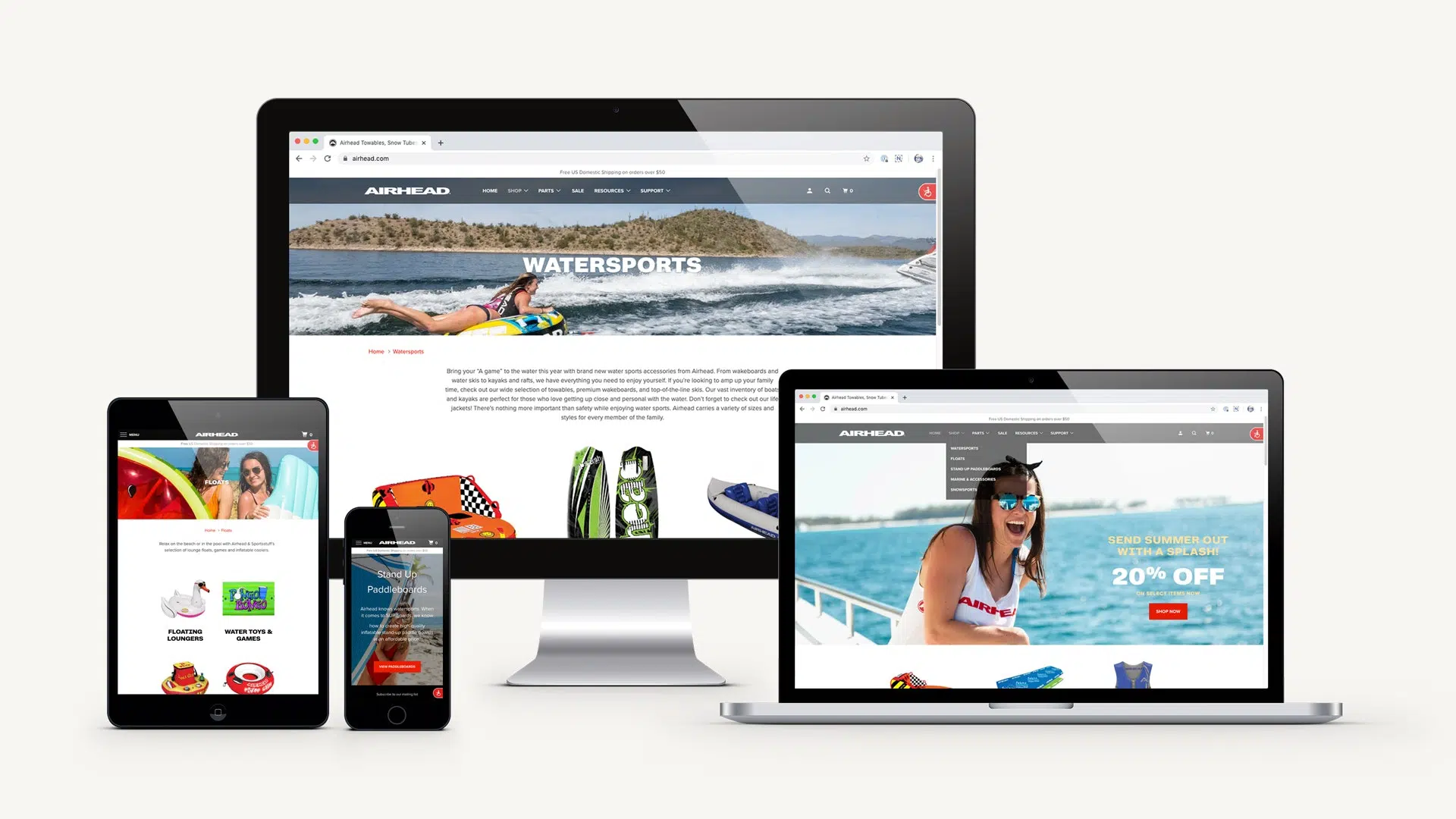 OVERVIEW
192%
Increase in YOY website revenue
$14K
Sales in new website's first weekend
$400K+
Website sales over 2019 busy season
Building brand consistency and e-commerce functionality.

Airhead, a manufacturer and distributor of watersports recreational gear, had grown through acquisition and as a result, had five—that's right—different websites, all with their own look and feel. With the spring and summer fast approaching, Airhead needed a cohesive web presence as soon as possible.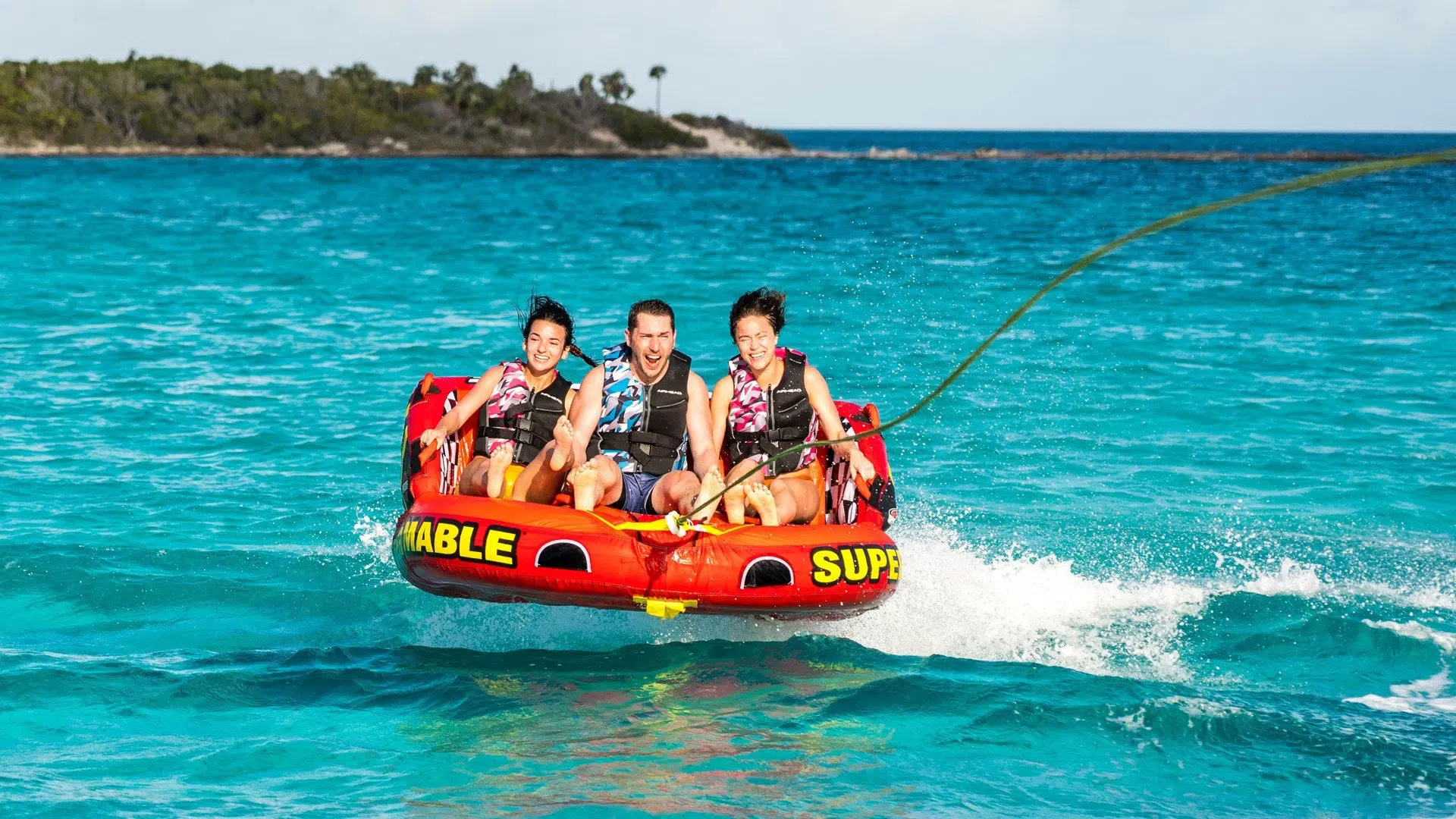 A four-month sprint.

We started working in mid-January—a little less than four months before Airhead's peak sales season started, which meant our development team needed to work fast. Complicating the issue, we weren't just migrating five websites. We were migrating websites from four different platforms: WordPress, Magento, BigCommerce, and 3DCart.
These sites were all in need of some TLC as it was, so the website consolidation offered a perfect opportunity to upgrade Airhead's online capabilities.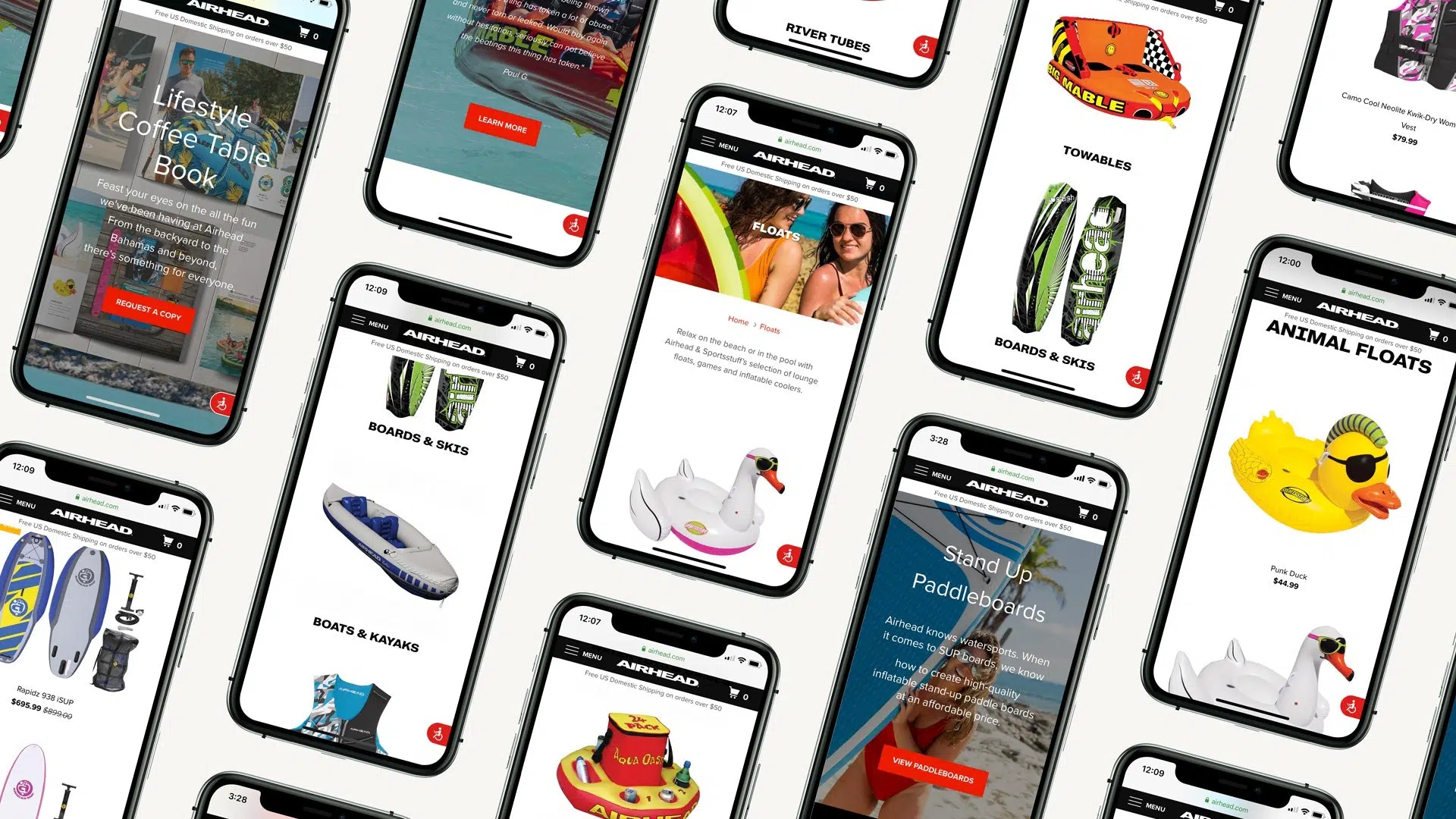 Element Three helped us make sense of our brand and then effectively translated the message across our e-commerce site. Not only is the new site more intuitive for users and performing better than ever, it also sets our company up for success going forward."
Jon Bausman
Director of Marketing, Airhead Sports Group
Building a smarter, faster website.
The older sites included very little automation, requiring updates to be made manually—so we stylized the Shopify app to fit the Airhead brand, meaning the Airhead team didn't need to painstakingly build landing page after landing page. They could simply use the drag-and-drop builder to put the right modules in the right places, giving them the framework to level up the website as it grows.
We also automated the fulfillment process. The site now automatically updates the number of products in stock and orders are automatically recorded in the site's ERP system, rather than requiring Airhead's internal team to manually input those numbers.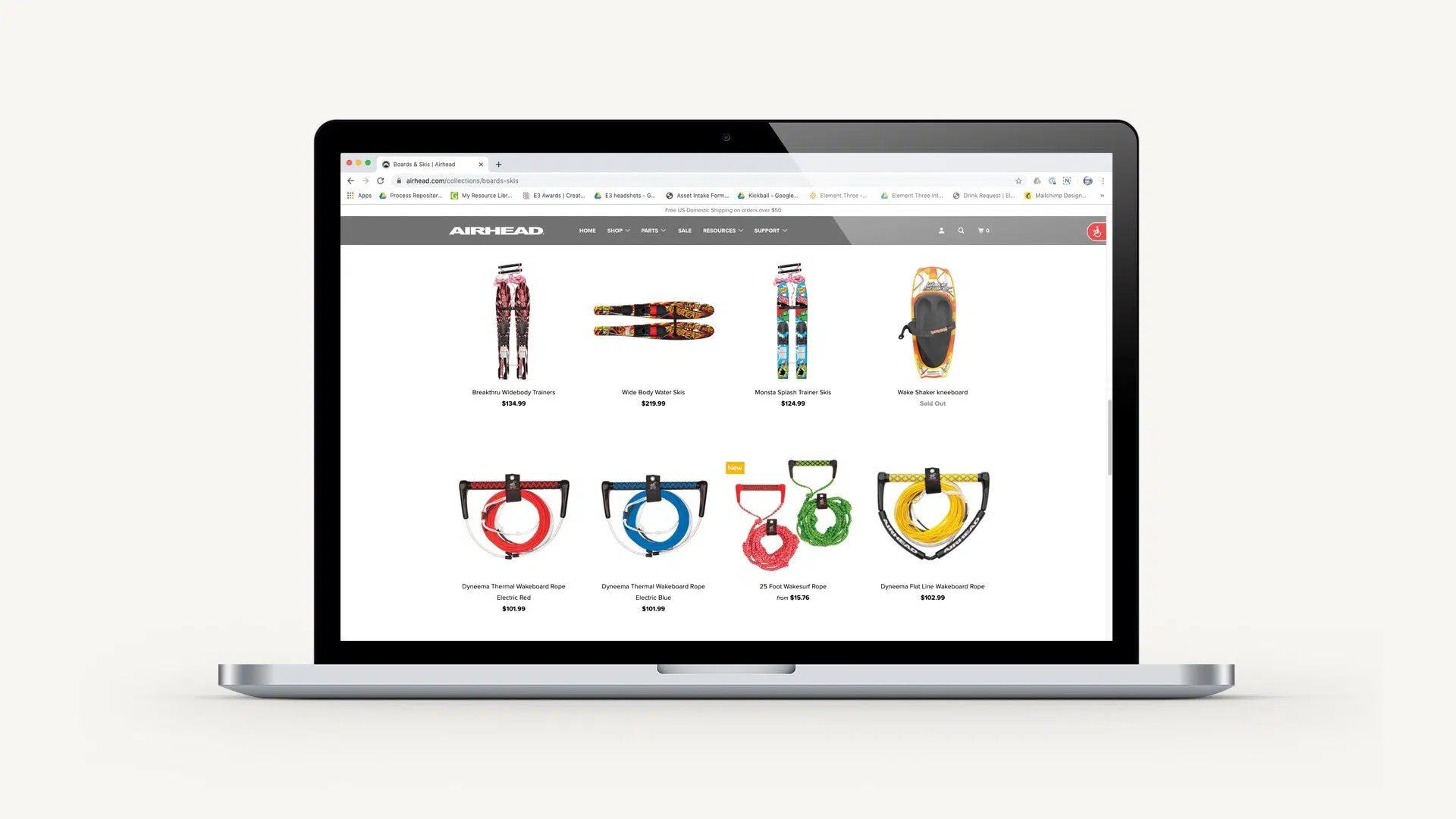 Consistency. Consistency. Consistency.

Each of the five websites we were merging had a slightly different twist to it from a branding perspective. So one of the most important goals for the new site was to ensure consistent branding throughout.
As part of our larger partnership with Airhead, we had already gone through the process of refreshing the Airhead brand. That would serve as the foundation for merging the existing sites; rather than taking bits and pieces of the disparate sites, we simply reworked the content to fit the newly upgraded brand architecture.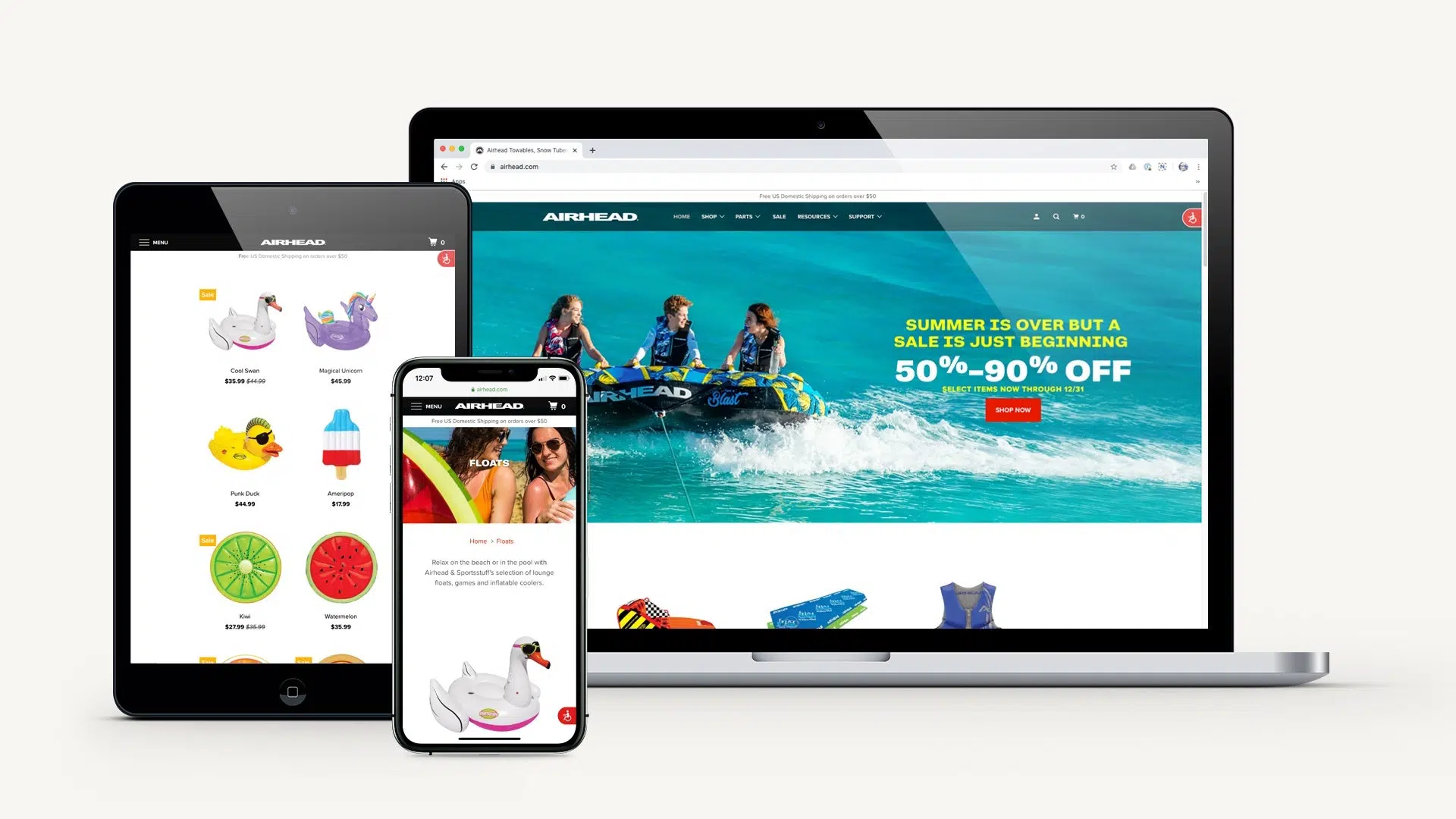 An instant success.
From consistent branding to e-commerce functionality, the new Airhead site was a big hit from day one. Sales rocketed the first weekend the new site was live and continued to perform after launch—INCREASING E-COMMERCE REVENUE BY 192% YOY.
Start getting better results.
Take your marketing to the next level. We can help.