Over the past few years, I've looked at hundreds of portfolios of design work from local, regional, and national talent. As you can imagine, the level of work varies greatly, from students straight out of school to seasoned veterans, from amazingly well-crafted advertising portfolios to struggling designers who should probably consider a new career.
The one thing that would make the good books even better is being able to present the creative through a business lens. It amazes me how many people can't tell me why a project was done, what the goals were or if the project had any measurable business success (saying, "The client loved it!" doesn't count).
The Difference Between Award-winning and Successful
We can't confuse "winning awards" with "success." Awards are a testament to your work, but if the work didn't move the needle for the client and if the goals weren't achieved, can it truly be considered successful?
Not having answers to these questions is a huge problem.
Making things pretty isn't good enough anymore. Things have to look good AND they have to work (and generally it's more important that they work that it is that they look pretty). Today, there are countless marketing channels, almost all of which are measurable, and everyone expects (or should I say demands) results. Lacking a clear understanding of what your cool creative work is meant to achieve at the beginning of a project is dangerous. Not knowing what the expected outcome is can be even more dangerous.
At Element Three, we work hard to make sure that every project we kick off is rooted in strategy, that there are clear goals established at the start, and that we have a way to measure success when the creative work is implemented. And while nobody wants to put creative limits on a project before it starts, we realize that sometimes you have to set expectations to get the business results our clients need.
Here are some examples.
When the Right Solution Isn't the Prettiest
We recently launched a paid advertising campaign for one of our clients that was meant to generate leads for their business. The creative was designed to drive people to a landing page where they would provide their contact information, and in exchange, they could download a rebate coupon. The work featured beautiful illustrations and compelling copy. Yet while initial indications demonstrated that the click-through rates were high, visitors weren't converting into leads once they reached our landing pages.
Why wouldn't people who had already demonstrated an interest in our offer give us their name and email address? After all, the landing page followed solid principles of design and copy and seemed to us to integrate seamlessly with the rest of the campaign.
What we found is that our testing didn't lie. And our tests showed quickly that the form was placed too far down the page, and that by moving the form to the top of the landing page, visitors were much more likely to convert. Moving the form field was far from the ideal design solution, but in this world of modern marketing, we can't afford to be purists – it was the right business decision, and so we did it.
Too Much of a Good Thing Can Be a Bad Thing
Sometimes the issue lies in pushing the creative too far. This recently happened with a high-end direct mail piece we did for a client. The piece won awards, but the effort wasn't without its own challenges.
The piece had a limited run and was used to make prospective clients aware of an area of expertise that they may not have known was offered by our client. The call-to-action asked recipients to visit a landing page and to get access to a recipe that corresponded to their gift. As the campaign began, we quickly realized recipients weren't visiting the landing page. However, when our client followed up to try to set up a consultation with the recipients, the results were overwhelmingly positive: 40% of recipients took the consultation, with several new business relationships being closed as a result.  So while a key piece of the creative work in the campaign didn't prove successful, we were able to mitigate its effect through planning and strategy.
Creative's Role in Modern Marketing
Creative for creative's sake isn't acceptable in today's business environment. In a world where everything can be measured, we have to make sacrifices to get the results we have promised to our clients. That means even when we think things appear to be perfect, if we haven't planned carefully, we may be actually setting ourselves up for failure.
One important point of clarity…this doesn't mean that at Element Three we undervalue great creative; in fact, we fight for it. As we get further into the era of content marketing, we firmly believe the difference between successful digitally-minded agencies and their unsuccessful counterparts often rests in how dedicated those agencies are to producing exceptional, compelling and disruptive creative work. But we also take the time to look at the problems we are solving through a business lens, and we consider the objectives of our clients in everything we do. This not only makes our creative better, but smarter.
So whenever you sit down to share your work, know the why behind it, what the goals were and if the project was successful and not just pretty. In today's world of marketing, creative for creative's sake just isn't good enough.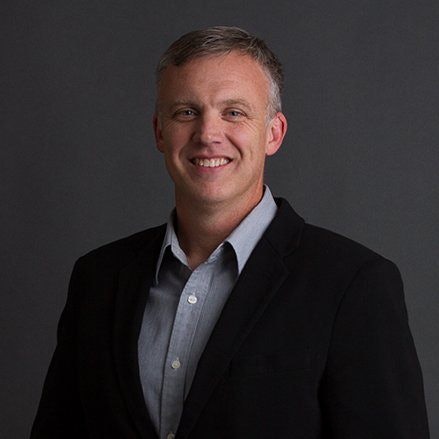 Art's always been an integral part of Darren Halbig's life – and as Executive Creative Director, he's worked in every type of media and won plenty of awards. What he's most proud of, though, is the ability to use art to make clients happy and successful.
Feed your marketing mind and keep your skills sharp by opting into our weekly newsletter, packed with lessons we've learned firsthand. You won't regret it.
Subscribe.
Fill out the form to receive weekly insights, straight to your inbox.