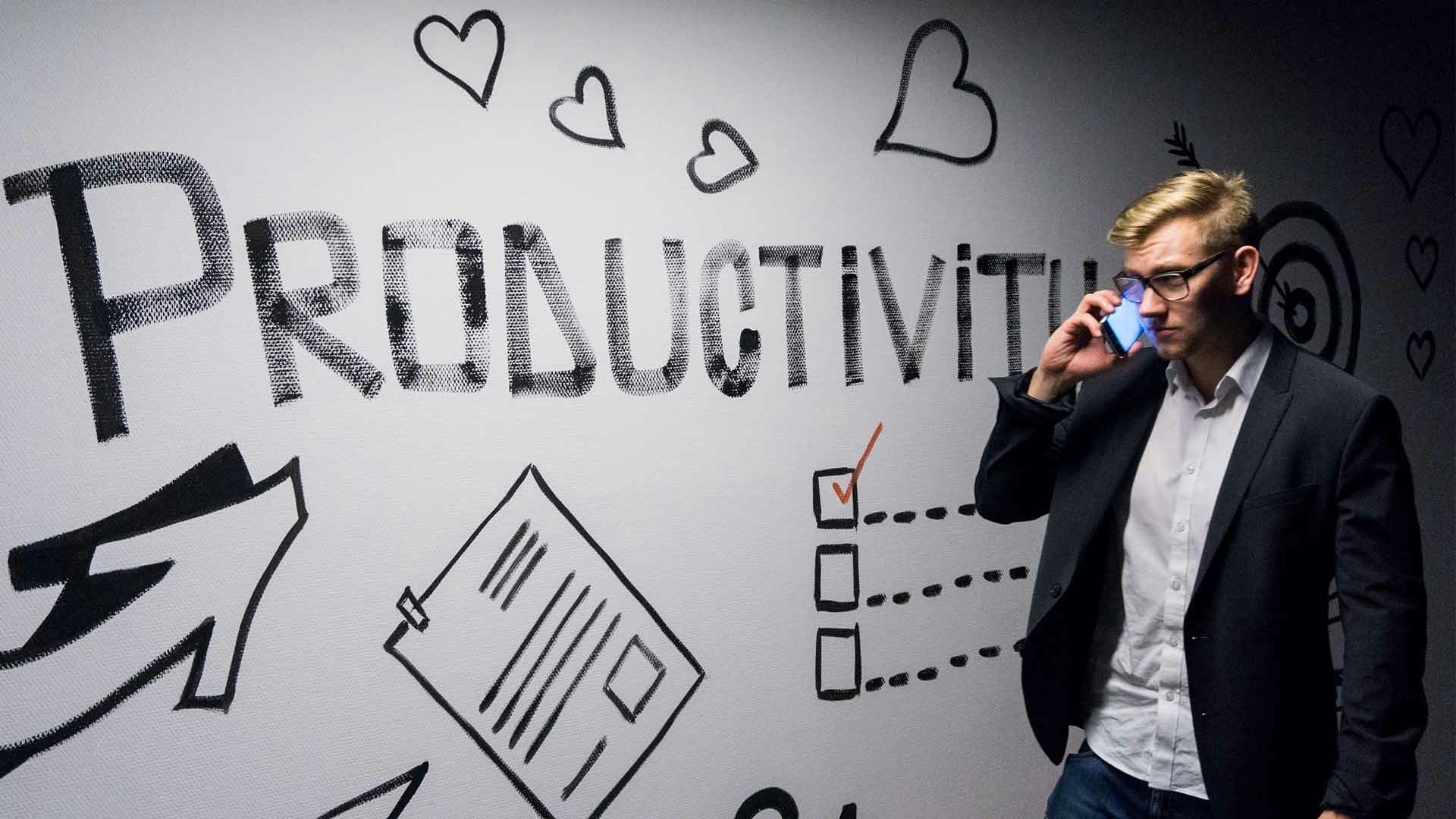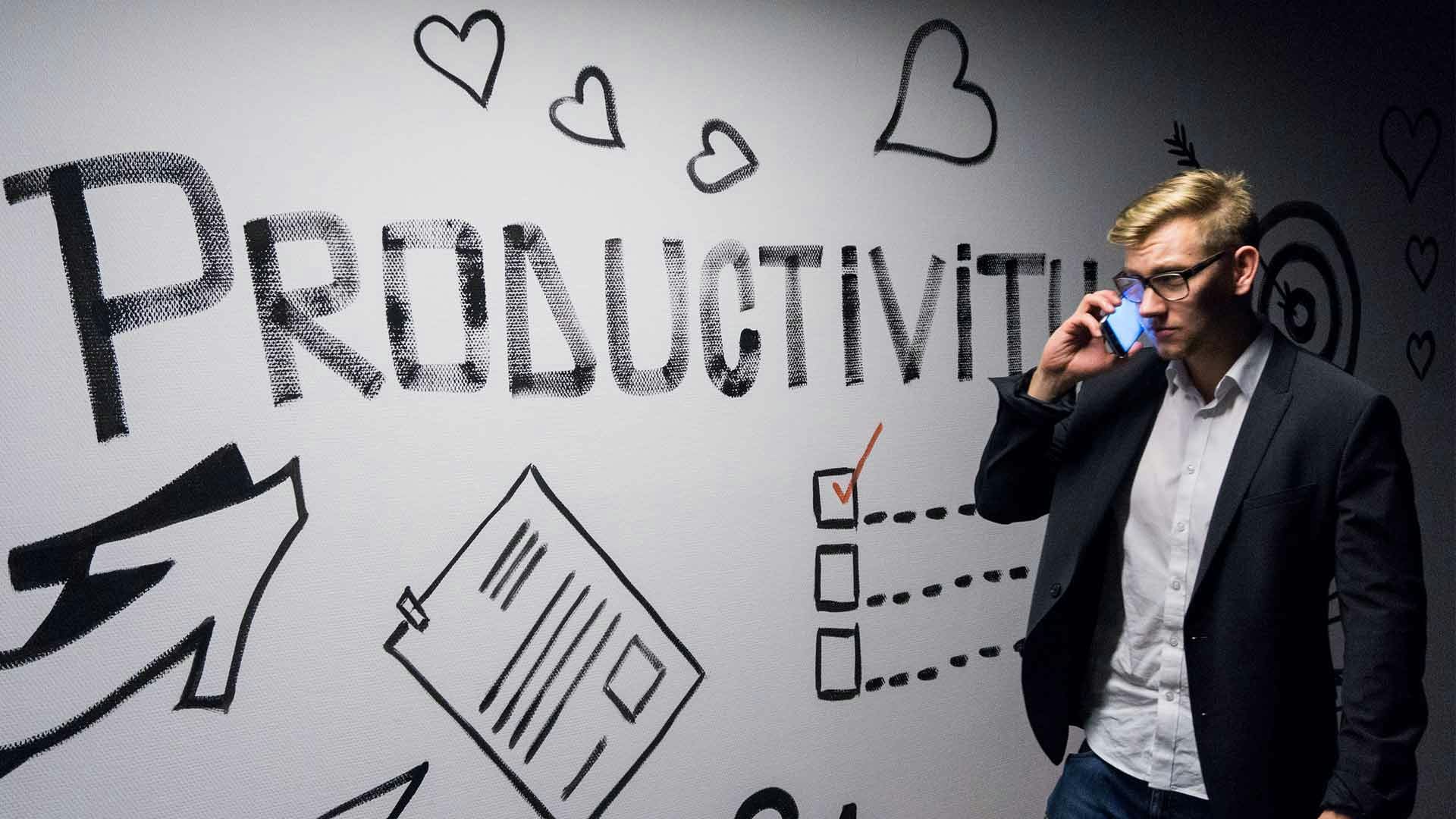 "This feels harder than it should."
I've heard these words from clients, I've heard them from colleagues, and I've definitely mumbled them to myself more than once. This sentiment comes to mind when I can't pinpoint what's not working, but the symptoms are obvious. It takes a millennium to launch a campaign. Communication is a tangled web. Susan keeps missing deadlines. In short, your job as a marketer just feels harder than it should. The good news is there are things you can do today that will help you to quickly get your marketing groove back.
Adopt a project management system
Is your version of managing projects and campaigns primarily composed of sticky notes and staples? It might be time to level up your system. Relying on long email threads and dozens of face-to-face conversations will result in missed connections and balls getting dropped. The ability to manage projects efficiently has only become more important over the past year—remote work has made the process of collaboration a little bit more complicated, and giving your whole team the ability to keep up is the only way to make sure things don't get out of hand.
Luckily, there's a vast array of tools to manage communication and deadlines across all projects. If you're just getting started and don't want to commit to a hefty monthly fee—or if the sheer number of available options is overwhelming—here are some of my favorite tools:
Trello: create task assignments and track all of your timelines in one place
Slack: streamline your communication with your team or project-specific channels
Google Workplace: collaborate with your team all in one place
If you're ready to invest in an all-in-one platform, check out Basecamp. I have yet to find a more intuitive platform that covers timelines, task lists, messaging, file organization, and more to make your work life easier. Bonus: the mobile app means you won't miss a beat if you're away from the computer or your Wi-Fi goes out when a crisis hits your team.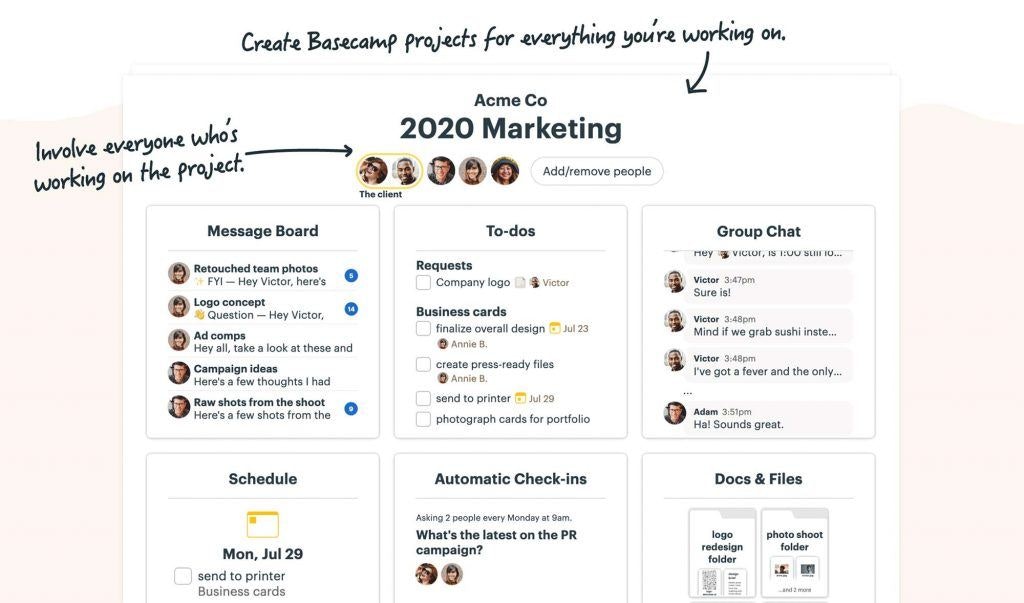 Whichever route you choose, make sure you pick something simple that will be easy for you and your team to adopt. For quick training, leverage existing how-to videos and resources already provided by the tools—or create your own. At Element Three, we recently switched from our old project management software to ClickUp. While it was a little more difficult to manage the process remotely, we were able to make things easier on everyone by using Lessonly to walk our team through the process of getting started, alongside a series of Zoom meetings that allowed us to dig a little deeper. If you really want to smooth the transition, you can also pick a platform that integrates with existing platforms (more on this later).
Get clear on who's doing what
Don't let confusion around accountability be the reason you're not moving the needle. Create a RACI for your team to clearly outline who will be doing what and who will ultimately be responsible each step of the way, and review it with them. (If you work with an agency, go through this exercise with them, too.)
Make sure you're maximizing individuals' strengths. If you find the same person continually drops the ball, that doesn't mean you have to exercise the nuclear option. They may just be in the wrong seat. Don't wait another day before talking to him or her about what isn't working, and trying to fix the real issue. Clearly setting expectations will build trust in the relationship and create a framework for holding one another accountable.

Create a dashboard
In addition to role clarity, if you, your internal team, and key stakeholders aren't in agreement on marketing KPIs and goals, you may still end up at a dead end. Alignment on goals will prevent friction when marketing decisions need to be made. Make sure your goals are S.M.A.R.T. (that is, specific, measurable, achievable, realistic, and timely), and then create a dashboard to monitor performance. Your dashboard can be as simple or complex as you need it:
A whiteboard in your office
A shared spreadsheet
A Google Data Studio dashboard (there are templates available to get you off the ground quickly)
A sophisticated business intelligence tool like Grow
If you have performance data at your fingertips, you'll be able to make real-time decisions on what to continue, optimize, or possibly cut. The "fail fast" approach should be your friend. You now have a way to quickly launch and test new initiatives. Don't waste any more time or money on things that aren't working.
Break down the silos
If you're making decisions on your own, you're not leveraging the strengths of your interdisciplinary team. Revisit your new dashboard with your team by scheduling a 15-minute standup meeting at least once a week to review your scorecard and check on project timelines. Make sure everyone leaves that meeting with clear next steps. In a lot of cases, the more often you hold these standup meetings the better—many of our teams at Element Three meet every morning to discuss what moved forward the day before, what's a priority for today, what's stuck, and what we need help with.
If you're trying to solve a problem that needs more time, don't rely on email to solve it. Find a whiteboard (or schedule a Zoom call) and map out possible solutions. Collaboration is key to moving quickly.
Take back your time
There are always opportunities to look for ways to build in automation to make your marketing processes run more efficiently, and now's the time to do it. It's likely that your new project management systems will integrate with your CRM, email client, paid media platforms, reporting tool, and more—most systems are designed for integration. Check out Zapier for thousands of ways to automate your workflows, if it should happen that there aren't direct integrations.
Make sure your company's paid media team is maximizing on existing automation within the paid platforms. If you use a marketing automation platform, perform a quick checkup on your current setup.
As the person in charge, you should also check to see whether you're the bottleneck—and if so, make sure you're spending your time on the right things. In "Essentialism: The Disciplined Pursuit of Less," business consultant Greg McKeown talks about maximizing your contribution by doing only what is essential.
In other words, what's on your plate that you can delegate? What meetings are on your calendar that can go on without you? Never fear the decline button on a meeting invite. If you practice this for yourself, your team will catch on and do the same. This same principle can then be applied to your marketing initiatives. Before saying yes to anything, stop to evaluate whether it will serve the goals you've established.
Take that first step forward
So you've applied all or some of these changes. How will you know if they're making a difference? It's simple. You'll launch that campaign on time (or early). Communication will be clear and concise. Susan will hit a deadline or two. Put simply, that voice in your head will tell you you're back in the groove.
And, more importantly, everyone involved in your marketing process will be able to spend less time in the slog and more time moving forward. Which means instead of struggling to get the things done that have to be done, your team will be able to think ahead, see what's coming next, and be ready for it before anyone else. Because faster marketing isn't just a luxury. It's the edge you need.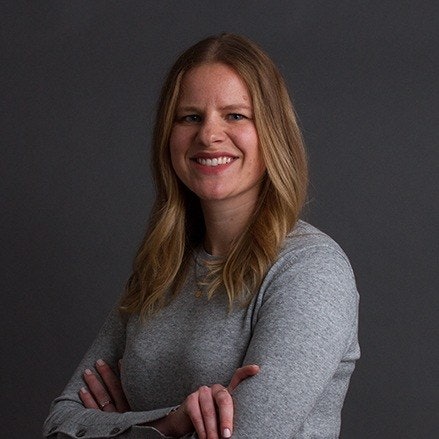 Amy's been managing projects her whole life, starting from her daily after-school neighborhood kickball games as a kid and continuing to today, as she spends her days ensuring that everything's running smoothly on her client team here at Element Three. She loves the creative side too—she's explored things like photography, writing, ceramics, and even a mixtape or ten, so it makes sense that she ended up at a creative marketing agency!
Feed your marketing mind and keep your skills sharp by opting into our weekly newsletter, packed with lessons we've learned firsthand. You won't regret it.