Pretty much every company has an employee handbook. Unfortunately, most times it's sad text on a Google doc that could easily be exchanged with any other company's employee handbook.
As a marketing agency, this makes us cringe. So we decided to make our employee handbook a little more creative and fun. Here's how we did it, which employee handbook examples we drew inspiration from, and some of the lessons we learned along the way.
Step 1: Know Who You Are
If you don't know who you are, then I have bad news for you—your handbook will probably look like 90% of employee handbooks out there. Yawn. Every employee handbook has information about pay periods and maternity leave. But what can you include that differentiates your company from everyone else? Instead of limiting your handbook to logistical information, think of it as an opportunity to show off your unique employer branding or company culture.
To do this, you'll need to have things like core values and your greater purpose clearly defined—you need to know who you are. These values will help determine the overall tone of the handbook, how you communicate your message, and even how the handbook is delivered to employees (should it be digital, printed, or both?).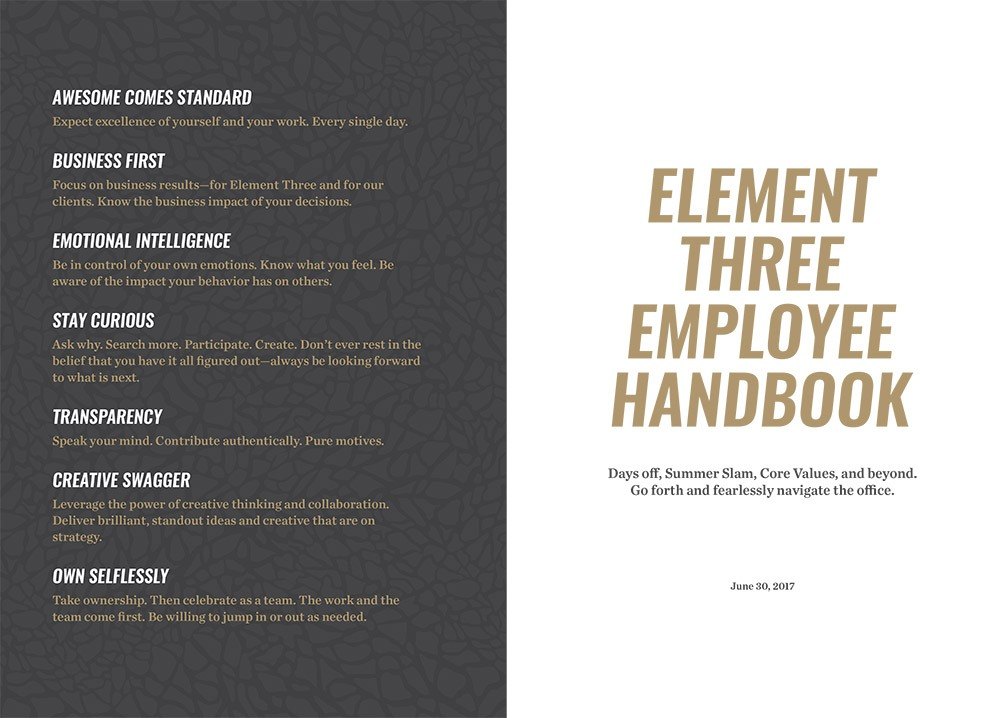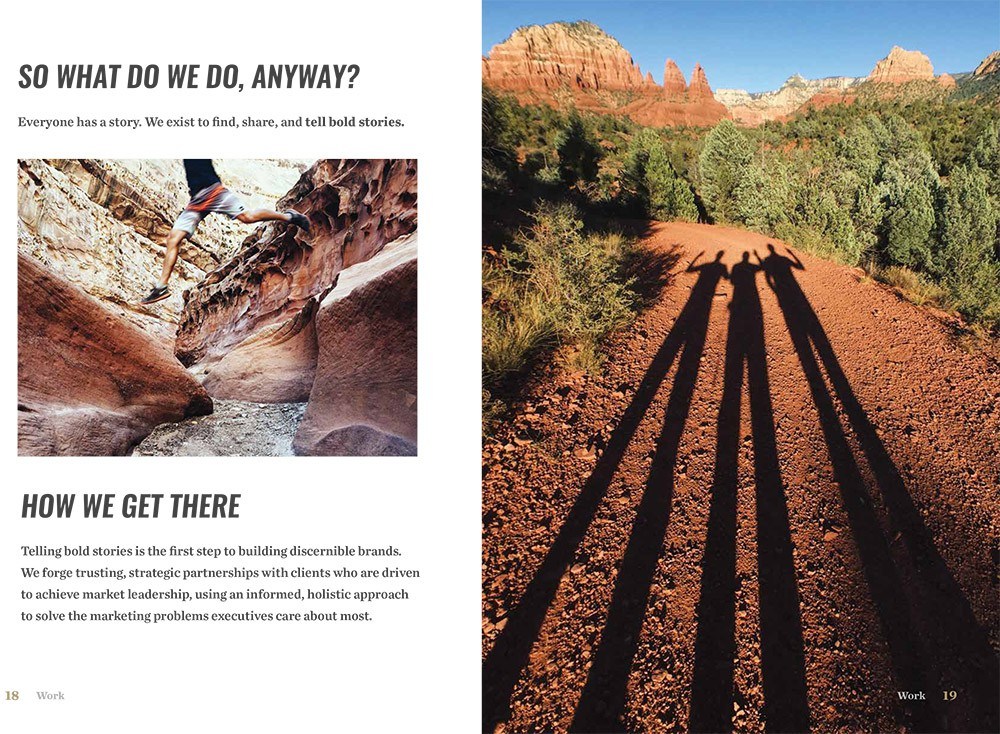 Already have those values down? Great! You're ready for the next step.
Step 2: Give it a Purpose
As with any other project, know why you're doing it—what's the purpose? In general, companies use employee handbooks to communicate their expectations for employees and give more information about things like benefits and pay periods. But could your handbook also be used for recruiting? What about onboarding?
For us, we wanted our handbook to serve as a guide for new employees, helping them acclimate to their role at E3 as well as introducing them to our culture. And because we are big believers in employer branding, the handbook needed to fully represent our visual brand as well. So, we had two main goals—teach new employees about our culture and deliver the best handbook that beautifully represented E3.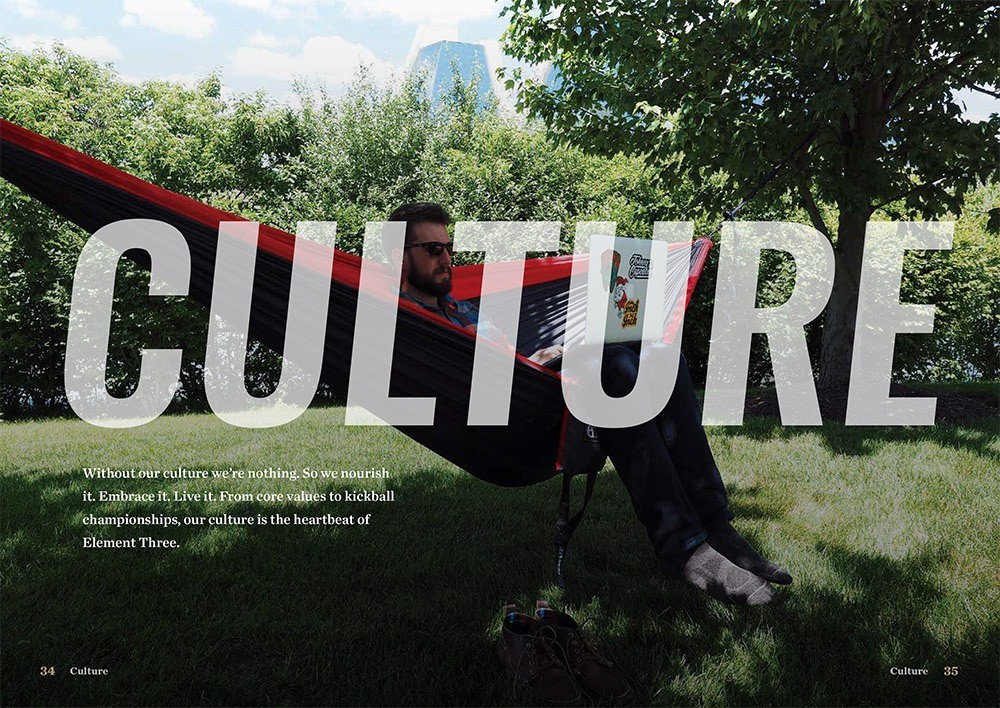 Step 3: Do Your Research
Some employee handbooks contain a ton of text. Others use templates that contain more images and illustrations to get the idea across. When revamping your employee handbook, you don't have to reinvent the wheel. Pull out your computer and search for inspiration and examples of what other companies have created to use as a starting point.
For ours, we did quite a bit of googling and found the same ten handbooks featured in every article (namely, Valve, Zappos, Facebook, and Austin Fraser. While these handbooks were good examples, we wanted a wider variety, which meant we had to look to other places. In the end, we found a few design-focused books (Show Your Work!, The Rookie Handbook, etc.) we liked, and kept them in mind throughout the process.
Handbook-esque Examples We Liked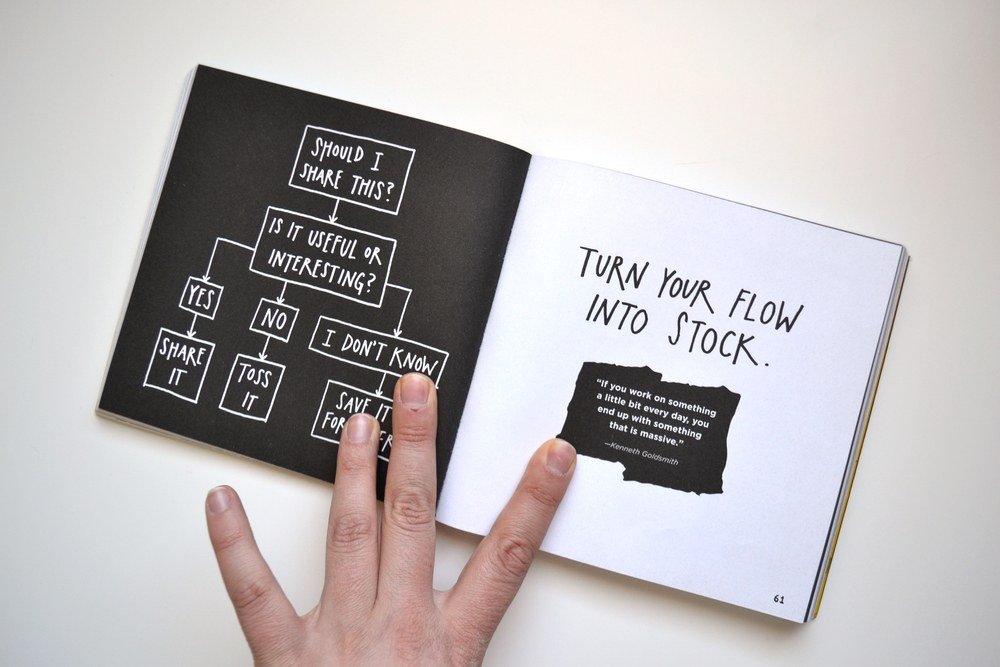 One page from Austin Kleon's Show Your Work!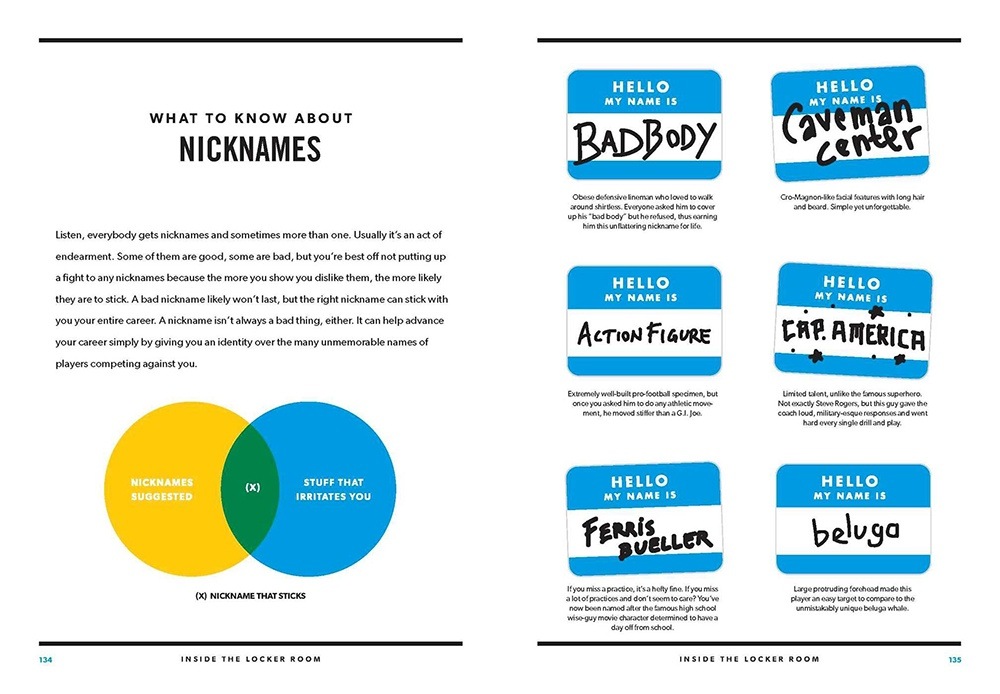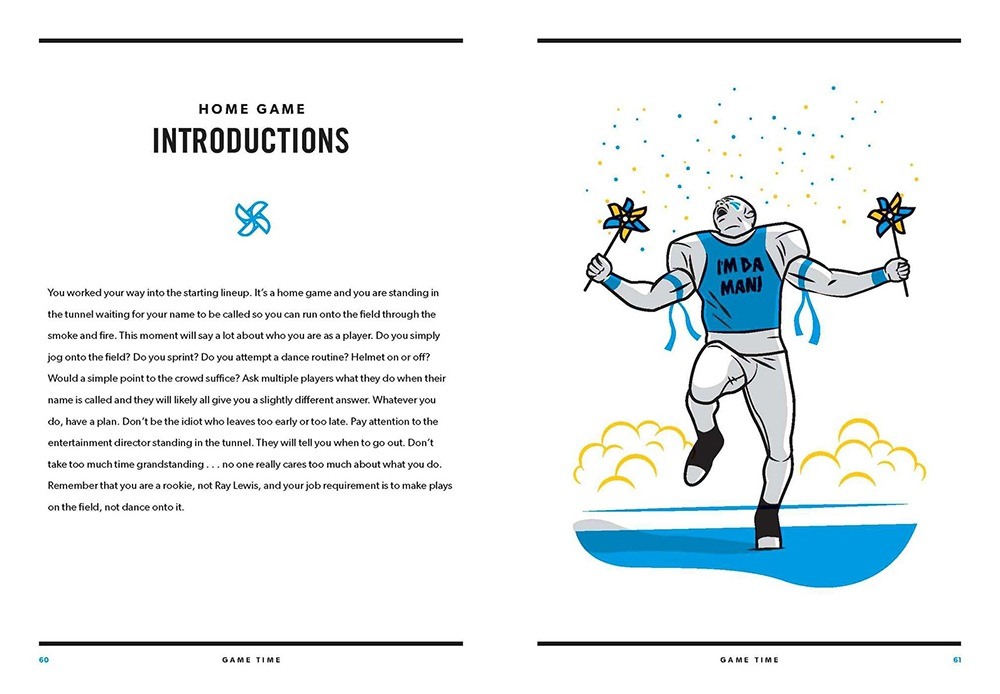 The Rookie Handbook: How to Survive the First Season in the NFL
Step 4: Get the Right People Involved
Depending on the type of handbook you're creating, the amount of people you bring into the project will vary. For handbooks that focus solely on culture, you might only need a designer and copywriter. But if your handbook includes all your benefits, onboarding, business objectives, and culture (ours does, for the record), then your handbook team will look different.
When we went through the process, the employees on the project included a copywriter, art director, project manager, editor/proofreader, and the VP of Talent.
Step 5: Use the Resources You Already Have
Instead of feeling like you need to create everything from scratch, assess the resources you already know you have. If your employees take tons of pictures, ask them to share. Not only will it make things easier on the designer, but gathering images from everyone will help build your handbook's authenticity. Maybe not every photo will be perfect, but if it's truly your people and your culture, then it works.
On the copy side of things, use your old employee handbook as a reference. You can also pull copy from your website or other internal documents to help explain your values, services, and processes. Consolidating information from existing sources—as opposed to creating new copy for everything—will both save time and keep things consistent.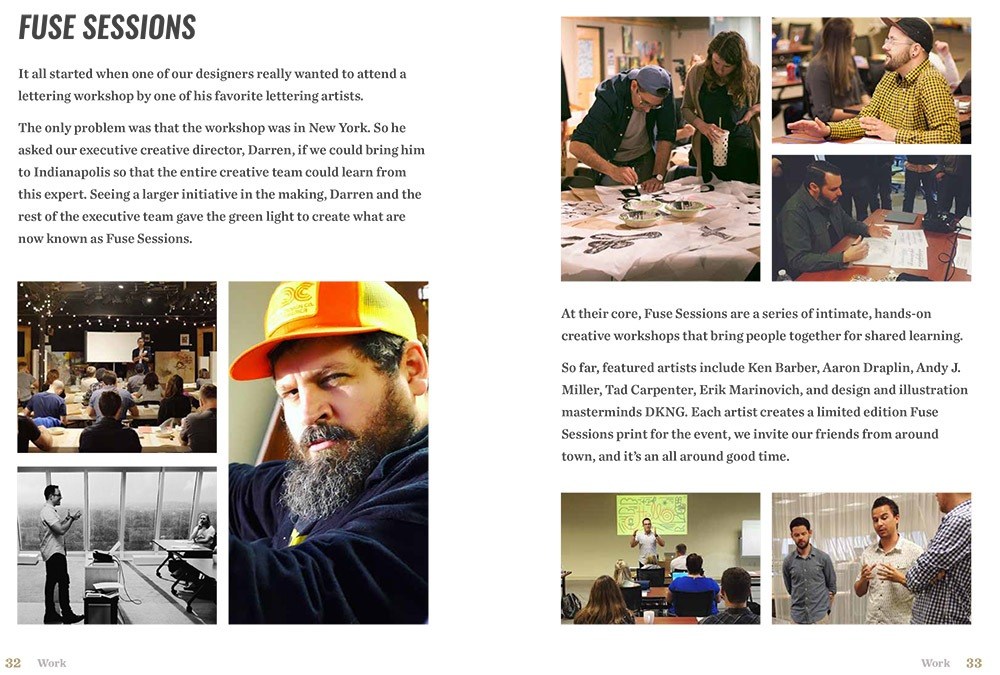 Step 6: Don't Be Afraid to Make it Your Own
What's going to make your handbook different than Company X, Y, or Z? Even little details—tips for the onboarding process, a letter from the president of the company—make your handbook so much more personal. Again, every company has a PTO section. Not every company has a section about where the best places to park are.
You might be thinking, "That sounds great! But you're a marketing agency, so of course you can make your handbook creative and fun!" You're not wrong. But even if your brand is more reserved, you can still get that message across through design choices and messaging. If you're a luxury brand, maybe the copy is a little more refined and the design is elegant. You don't have to be witty or quirky, you just have to be you.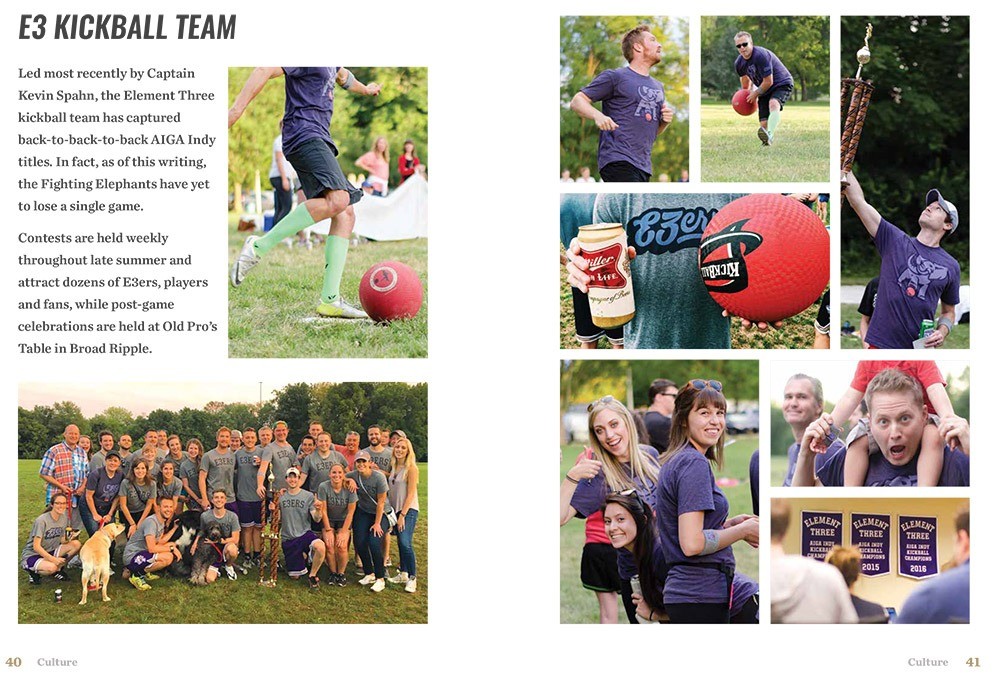 Your Handbook is an Extension of Your Employer Branding
As organizations grow, it's hard to get everyone onboard with your employer branding and culture. But guess what? Every employee will likely read your handbook. And if you create something that's a great resource and successfully conveys your employer brand, you'll have a better shot at fostering a great culture and brand stewardship.
In the end, your employee handbook is a great opportunity to express yourself—don't blend in.
Feed your marketing mind and keep your skills sharp by opting into our weekly newsletter, packed with lessons we've learned firsthand. You won't regret it.