Picture this: it is your first day on the job and you're the "new guy/girl," all enthusiastic and optimistic as you head to work. You are the only new employee starting work on that day, so everyone around you is already settled into their jobs and they know what to expect from their role, their co-workers, and their environment. You have little to no idea what to expect other than what you gleaned from the hiring process.
You, my friend, are at a critical juncture because what happens in your first few minutes, hours, and days on the job will directly impact your ability to be a productive member of the organization. Things could really go either way. Regardless of how good you are at the actual job you were hired to do, what happens in those first days will allow you to hit the ground running – or it could crush your spirit and make it nearly impossible to accomplish what you know you have the ability to do. Or it could land you someplace in between, which is not good for you or for the company that hired you.
Why Quality Onboarding Gets Pushed Aside
It is so easy to marginalize the importance of onboarding new employees with the information and the tools required to allow them to put their best foot forward right out of the gate. The myopia that exists when you work inside of a company for any period of time masks the memory of how hard it was to be the new kid on the block. Your place of work quickly becomes a micro-society and once you get the hang of the culture, environment, people, and even the language, the day-to-day becomes fairly rote. You no longer remember what it was like in the beginning. This is why it is so common for companies to simply set up a desk for a new hire, have a stack of forms ready to fill out, show them where the bathroom and the coffee pot are, and call that "onboarding."
That's not good enough. Here's a crazy idea – forget everything you know. Put yourself in the position of a new hire. Walk into your office and pretend it's your first time walking through that door as an employee, and make a list of all of the questions – no matter how elementary – that come to mind.
Where do I park?
Is parking free?
How far is the parking lot from the office?
Is it connected to the building?
Which door do I enter through?
Which of the 3 buildings is my office in?
What floor do I go to?
When I get to that floor, who do I ask for?
Do I just go and look for them, or will someone greet me?
What do I wear?
Should I bring my lunch?
What documents do I need?
Should I bring my own computer?
Do I need to fill out any paperwork ahead of time?
Where will I sit?
Do I need any supplies?
Where do I get the supplies?
I would really love some coffee, is there coffee?
There's a lot to think about and worry about – and this is only in the first 10 minutes of the first day.
This exercise will help you to build an onboarding experience that helps your new employees to be as productive as possible as quickly as possible, because they will not have to figure everything out on their own. Not to mention the fact that they will feel welcome! Putting yourself in a new hire's shoes will make it very clear to you what they are going through. This, of course, only covers the most basic of new employee onboarding requirements. Once you have mastered the ability to put yourself in their shoes and proactively answer as many of their questions as possible, it's time to take it up a notch. It's time to make the mundane become an experience they will truly appreciate and remember. And you can do this all without breaking the bank or adding 40 hours of work to your week.
The #E3er Approach to Employee Onboarding
Sometimes the best way to tell a story is to share your own experience, so I am going to share with you what we do here at Element Three when a new employee joins our team. I don't share this as a panacea or to infer that because this is what we do, it must be right or perfect. Instead, I'd rather provide it as a reference coming from a company that a) invests a lot of time and energy into creating an experience for our own employees and b) works with our clients to solidify and narrate their own processes. That said, you might find inspiration from other employee welcome kits as well.
For us, onboarding new talent at Element Three got pretty serious pretty fast, as we grew from a company of 6 to quickly approaching the 50 employee mark in about 4 years. We decided to make this experience unique with an internal brand of its own, complete with dedicated time, money, and resources that took 6 months to develop into what we have today. With this investment, we combined proactive information sharing with an entertaining cultural orientation process that kicks off the minute an employee arrives in our office.
Each new hire begins their experience at Element Three with a custom-packed box of E3 swag and information.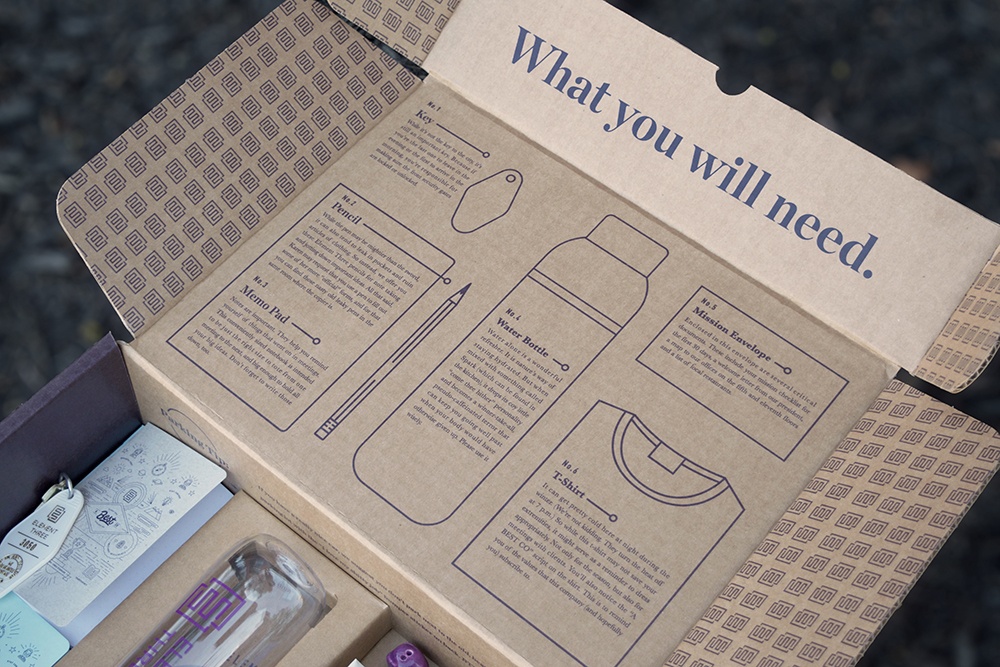 The box itself is a game, as it has all kinds of hidden messages and funny quotes and jargon to introduce our new employees to our culture. This box could contain anything really, but ours sends each new hire on a personal "mission" and contains the following items:
An Element Three water bottle to help them stay hydrated for their journey
An Element Three T-shirt with the acronym we use around our Core Values, "A Best Co," emblazoned on the front
A few Element Three field notebooks with our Core Values spelled out along with other humorous and important bits of information
Branded pencils that clearly state that Element Three is #2 to no one
A vintage motel keychain with their key to the office so they can come and go as they please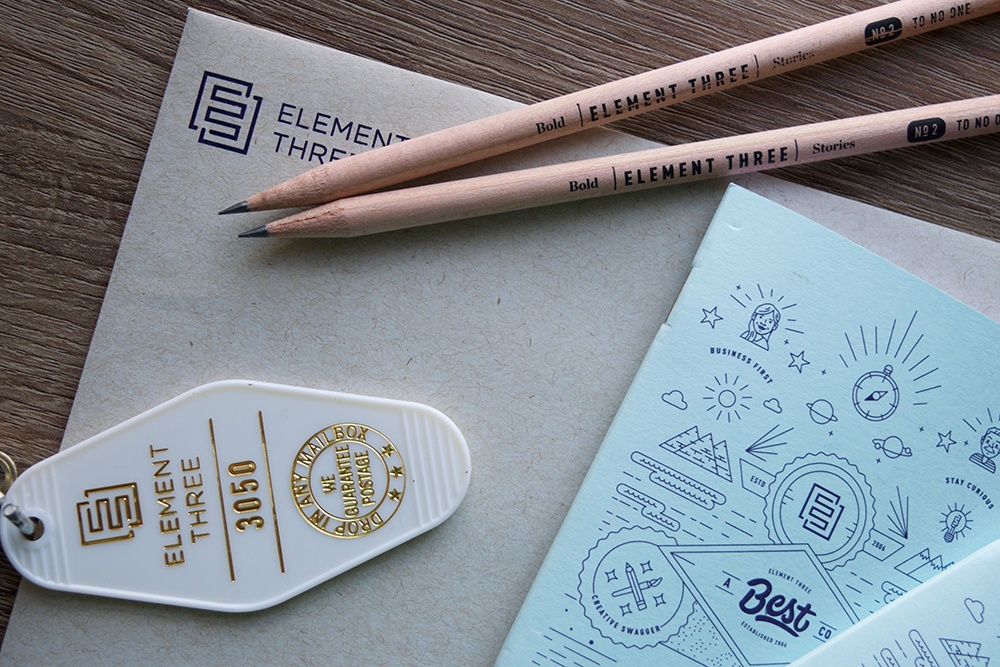 A personal welcome message from our president, Tiffany Sauder
A map of the office so they can see who sits where, what they do, and how to find the kitchen (which is very important). It also lists local restaurants on the back, categorized by cost so new hires know where to eat when they go out for lunch.
A four week onboarding mission checklist filled with tasks, both fun and serious, to help them get acclimated to our environment, how things work, and who people are. This task list is completed alongside an assigned E3 veteran responsible for mentoring them through the first month of employment.
Finally…a Smile.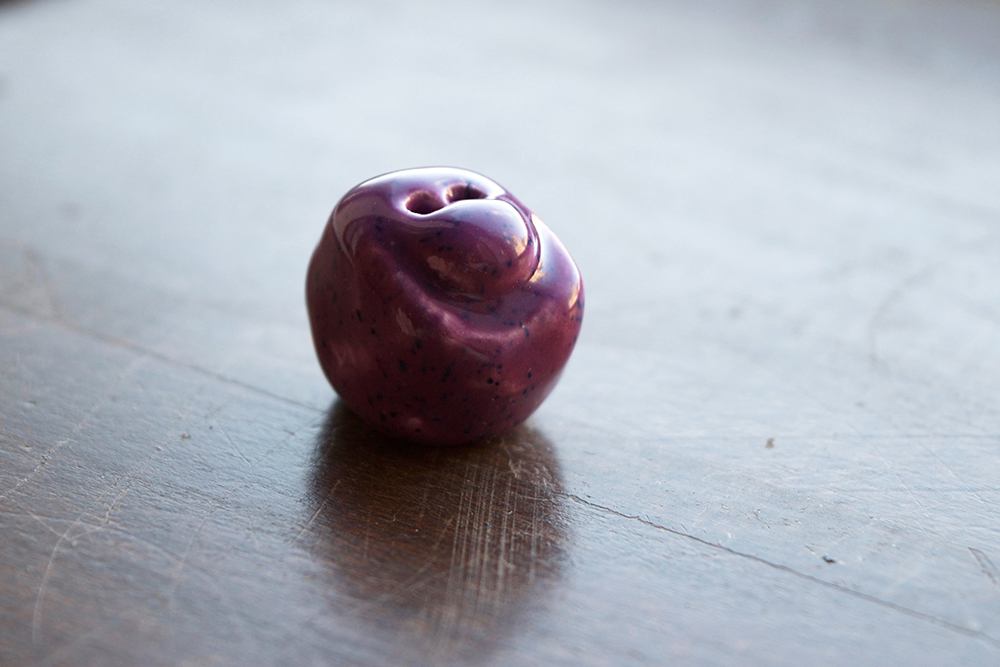 Because everyone needs a smile to remind them of how incredibly happy we are to have them as part of our team.
Swag without Swagger Isn't Swag at All
Of course, successful onboarding of a new employee is about so much more than the "stuff" you give them. We couple this with everything from 1:1 personal attention from key members of the team to an upgraded new-hire paperwork process puts everything online and removes all duplicate fields (saving the pain of writing your address 15 times). Our aforementioned mentors ensure that no new employee is alone as they enter their journey. This mentorship gives new employees express permission to ask any question (stupid or not) to make their first 4 weeks on the job as comfortable as possible. The mentor is not there to teach them how to do their job; rather, they are there to guide a new member of our team in the early days of their employment experience.
If nothing else, set a solid foundation with a positive and useful experience, and you will be well on your way to a successful and productive relationship with your new employees. And most importantly, always keep improving. We would love to hear what your company does to make the onboarding experience a positive one for your new employees, and we would be more than happy to share more of the "secret sauce" that drives Element Three's culture (hint: secrecy isn't part of it). Email marketing@elementthree.com, and let's start sharing.