It seems the hot topic of conversation at Element Three of late has been scale. How do we scale people, process, meeting space, desks, teams…and content development. As our team has grown, more people want to contribute to our blog and writing for the brand – all good things. But with people writing from different backgrounds, different viewpoints and, candidly, different ages, some of the content pieces we were writing were not jiving with my vision for how I want the E3 brand to be represented.
I knew reviewing every single thing that we wrote was not the answer (though this is where I started). And I knew that spending time with each person individually to talk them through why what they wrote was or was not in line with the E3 brand was not a scalable solution either. I was stuck.
How could I get a group of smart, talented, inspired people to understand what the guardrails are for their behavior?
Of course! Isn't that what our company values are? A guideline for how to behave, think, and react? So I started to get to work. How could I use our seven core values to inform the guidelines for content creation for the Element Three brand?
Here is what came of that exercise.
HOW "A BEST CO" INFORMS OUR CONTENT STRATEGY
Awesome Comes Standard
We are a premium brand; as such, we only promote or publish content with top-tier marketers, technology companies, and authors.
When we win awards, we will only share the accolades in a way that brings credibility to our claim. If we say we can help others win, then we must prove we can win ourselves.
Business First
Our work gets results, and when it does, we share those results (with client approval, of course).
We speak the language of business, and are seen as interpreters for the executive suite about why marketing is important to help them win.
We understand the context in which our work lives – both within the companies we work for and the marketplace their brand lives within.
E3 marketing will be one of the best performing accounts in the agency.
Emotional Intelligence
We don't use swear words in our written communications, it's tacky.
We don't bash others, keep the trash talk inside.
We never say "we get it." We just show up smart – and then people "get it."
We do not brag, it's never about us – it's about how the great work we do makes other things grow (people, organizations, businesses, and events).
Stay Curious
We will push ourselves to share what we are learning.
We will write about what's next, not about what "has been."
Transparent
We never, ever fake it. If we haven't lived it, we don't write about it.
We share darn-near everything. There is no "secret sauce" in this business – the secret is our culture and our people.
Creative Swagger
Everything matters (proofreading, custom imagery, video quality, etc.).
Our own marketing will win awards.
Own Selflessly
We are building a brand and a company – the goal is to make it much bigger than the sum of the parts.
We will help build the personal brands of individuals at E3, but we will not support egomaniacs.
Just like with company values, the exercise of defining the end goal does not implicitly make everything perfect. It does, however, create a common goal for everyone and a clearly defined standard against which blogs, white papers, social media posts, and website copy will be measured.
How we use it
This document has made the editing process much easier for our internal marketing team as well. If something they receive from an internal teammate violates a bullet point on our values doc, they can communicate that very explicitly instead of having to guess "I'm not sure Tiffany is going to like this."
I presented the first draft of this document at an all-company meeting to talk through what the intent was and how it was to be used. It is shared by the marketing team with each new hire as part of the onboarding process and a link to the Google Doc where it resides is included on each blog input form that we use to curate content from our internal team. If we have a guest blogger appear on our blog, we send them a copy of this document to use as a reference as they write on their content.
What's next
It's likely that this document will continue to evolve as we have more experiences and get better at creating content that builds a brand with a clear voice and point of view. This exercise was a great reminder to me that values touch everything. Everything! And the better job I can do as a leader of defining examples of how those values need to be lived out, the better chance we have of building an aligned, energized, focused organization.
If you decide to do this same exercise for your company, please share it with me at marketing@elementthree.com. I'd love to read it and see how others are thinking in this same area.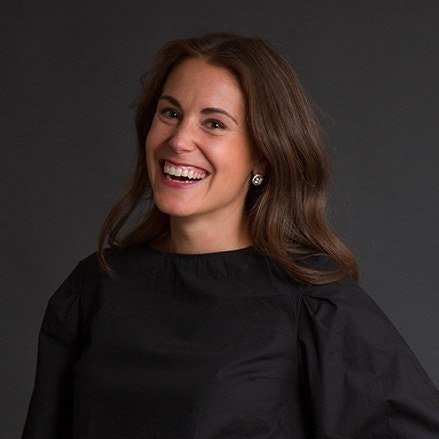 Coming from a family whose father never worked for another person his whole life, entrepreneurship ran high in Tiffany Sauder's household. When the opportunity to take over a small Indianapolis marketing firm was presented to her, she leaped at the chance and has been expanding it ever since. For Tiffany, business is built to grow people – not the other way around – and Element Three exists to fulfill that vision. And as clients and employees grow, so does Element Three itself.
Feed your marketing mind and keep your skills sharp by opting into our weekly newsletter, packed with lessons we've learned firsthand. You won't regret it.