User testing has long been conducted by design-forward brands like Nike and Apple, but the world of UX has been slow to expand beyond these enterprise companies. While UX research can be highly impactful for all types of websites and mobile apps, the barrier to entry can be equally as high.
Conceptually, it's easy to get on board with the merits of UX research. A highly user-driven website or app that's been thoroughly tested BEFORE launch? Who wouldn't want that?
But for all my love of UX, and all the research and testing that goes along with it, I'm aware it can feel expensive, time consuming, and often vague, hindering more budget-restricted brands from breaking in.
Luckily, today we have dozens of tools and online resources that make user testing more accessible to marketers and designers in all fields and company sizes. Before you give up on UX or jump into big-budget user research and testing, answer these three questions to better understand where to focus your resources in the vast realm of UX research.
1. Should I be spending marketing budget on user research and testing?
Short answer, yes. Long answer, not necessarily all the time. In reality, on a scale of all things UX to no things UX, you're likely to fall somewhere in the middle.
User research and testing can improve literally any type of website. But that doesn't mean research and testing should always be your biggest priority. Here's what we look at when determining where to focus a budget:
Current Revenue
If the majority of your leads and sales come through your site, UX research and testing are likely going to be a bigger priority for you. You may be thinking, "Why focus on UX if my site is already my biggest revenue driver?" It's simple, really: if it's already working without UX testing and conversion rate optimization (CRO), then focusing on customizing and improving the experience will likely help you capitalize even more on the traffic you're already getting.
If most of your leads and sales come from offline sources, that doesn't mean UX isn't for you, but take a closer look at the potential of digital channels before allocating resources to UX. It might be expensive to pour resources into a site when none of your customers are researching or shopping for your product or services online. A clean, easy-to-use website may be enough to keep your digital presence reputable and impactful.
Revenue and Business Goals
Do you have a goal of generating more leads or revenue through digital channels? If the answer is yes, then you should definitely focus time and budget on UX research. The most well-run demand generation campaigns can only be impactful if your site converts. As a rule, we like to put the horse before the cart, and ensure our content and UX strategies are in order before generating traffic to client sites.
High Traffic, Low Engagement Metrics
If you're liking the trend lines on your traffic reports but your bounce rate is well over 60-70% and your visitors are only spending 30 seconds on your site, UX research, particularly user testing, should be at the top of your priority list. Even with solid persona research and content strategy, your site may have a vital UX flaw. Consider adding heat maps or conducting usability testing to quickly identify where the issues are for your users.
Conversion Rates
According to Smart Insights, e-commerce conversion rates average about 3.45%. MarketingSherpa puts that number at about 7% for B2B brands. If you're confident in your traffic metrics and seeing conversion rates in these ranges or higher, UX research might not be where you need to focus your energy this year. Keep monitoring performance, though, to stay ahead of changes in user behavior, and be sure to check out benchmarks specific to your industry.
Low Organic Traffic
SEO has evolved quite a bit from the days of keyword stuffing and link building. We're seeing user engagement impact organic traffic numbers more than any traditional SEO tactics. If your organic traffic is on a downward trend, consider conducting an SEO audit. If you're hitting the basic SEO requirements, it may be time to consider revising your content strategy and conducting user testing.
2. How much should you be spending?
This will vary depending on what type of research you're conducting and how you'll be using it. Your budget will likely need to be larger if you're entering a website redesign project. However, if you have an updated site and are looking to optimize your user experience without a full redesign, your budget will be a little smaller. It's hard to recommend concrete numbers because so many factors go into determining a brand's priorities, including total marketing budget, industry, business goals, current site performance, size of website, number of product offerings, number of personas, and more.
As an agency, we have the luxury of pricing each project individually, so we can tailor UX research to specific companies. In looking through our web development projects, here's the breakdown I uncovered for UX research (which didn't include wireframing or design):
For smaller websites (>50 pages) with smaller budgets, UX research came in around 10% of total project budget. It's important to note that for this budget range, we generally conduct upfront UX research but not user testing. We do this for the sake of efficiency. It's more efficient to form an educated guess than it is to test an uneducated guess. This saves time and money in the design phase.
For small-to-medium sized websites that had more UX needs, UX research came in around 15-18% of total project budget. These projects generally included one point of user testing during the prototyping phase of the project.
For larger web projects with multiple rounds of testing and significant analysis, UX research came in at 25% or more of the budget. Here, we're user testing at prototyping, visual design, and in development.
When budgeting, consider what you can do in-house and where you'll need outsourced expertise to help optimize your budget. Also remember that tools like UserTesting.com can be affordable to use (as low as $350-500) to recruit a small sample size of users. Note: while this is an affordable option, don't forget to factor in time to analyze your findings, create a plan for updates, and then actually make the updates. Your time costs money, too.
3. What can I do if I don't have budget for user testing?
I often hear the phrase "user testing" as the only representation of UX research, but in reality, there's so much more that needs to occur to drive a user-friendly website. If your budget doesn't have room for user testing, consider starting with these research tactics:
Persona creation and buyer journey mapping
Surveying, focus groups & interviews
Concept modeling & card sorting
Competitive and keyword research
This type of research sets a solid foundation for creating a user-first website and will go a long way toward achieving your goals. Even if you do have a budget for testing, these practices are invaluable components of the web development process.
Whether you're a content marketer or graphic designer, an enterprise e-commerce brand manager or a tech startup, or anyone in between, UX research is more accessible today than you may realize. As you get started with UX, consider these points to ensure you're focusing on the tactics (and budget!) that will best meet your objectives.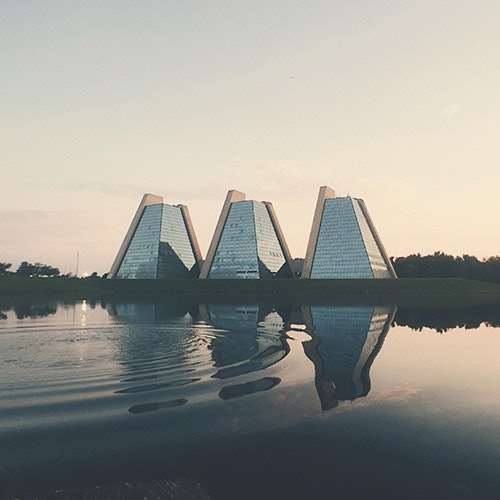 Element Three is a modern marketing agency for discernable brands. We build trusting, long-term relationships with clients whose destination is market leadership, fusing traditional, digital and inbound tactics to tell bold stories audiences can't resist. We don't rely on single tactics, stay loyal to any one medium, or favor one discipline over another. Instead, we go beyond the tried to find the truth about your customers. Using research and participation to deliver seamless brand experiences.
Feed your marketing mind and keep your skills sharp by opting into our weekly newsletter, packed with lessons we've learned firsthand. You won't regret it.