We're wired to love a good story, especially one that unfolds over time in new and unexpected ways. And we're drawn to experiences that make us feel at home, wherever we may happen to be. That's why we identify from an early age with brands that tell a compelling story and accompany it with an amazing experience.
In this post, we'll explore five brands that deliver such stories and experiences to their audience, whether it's young girls thrilled by distinctive dolls or adults looking for a relaxing caffeine break. We'll conclude with some takeaways you can apply to your marketing.
American Girl: Dream big
Few things thrill my daughters as much as the arrival of the American Girl catalog in our mailbox. They pore over every single page—searching for the new dolls, the new accessories, and most of all for the Girl of the Year doll that's only available for a limited time. For 2018, the Girl of the Year is Luciana Vega, who dreams of reaching Mars and is described as "creative and confident with a serious science streak." On the American Girl website, girls can join a cartoon Luciana on interactive missions, enter a Space Camp sweepstakes, and see how science, technology, engineering, and mathematics (STEM) inspired her story.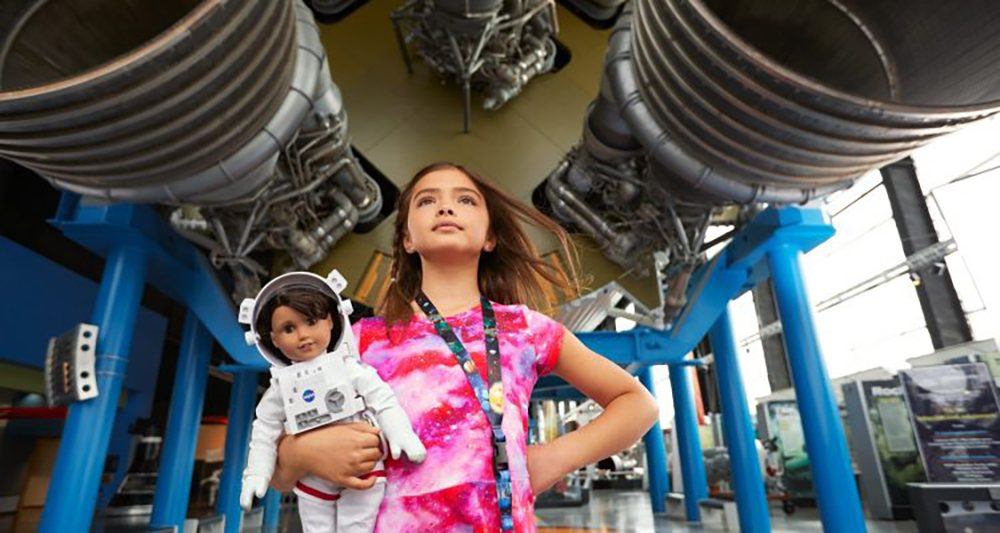 American Girl really understands their audience and they do an exceptional job catering to it in everything from their catalogs to movies and books that expand on the story of specific dolls. Many of these stories are set in specific historical settings, so there's an educational element involved. For example, the character Felicity Merriman is set in 1774, and she must decide where her loyalties lie as she hears talk of an American revolution. Her story unfolds in a movie and a series of books.
Then there's the store experience. Each American Girl store is designed to delight the young visitor; consequently, for girls these stores can serve as a landmark destination similar to how adult sportsmen may feel about visiting a Cabela's store. The American Girl Place in Chicago, for instance, features a doll hair salon, a doll hospital where your doll can be admitted for repair, a "signature studio" where a girl can design an outfit for her doll, and a cafe where dolls get pampered—and, of course, their own seat!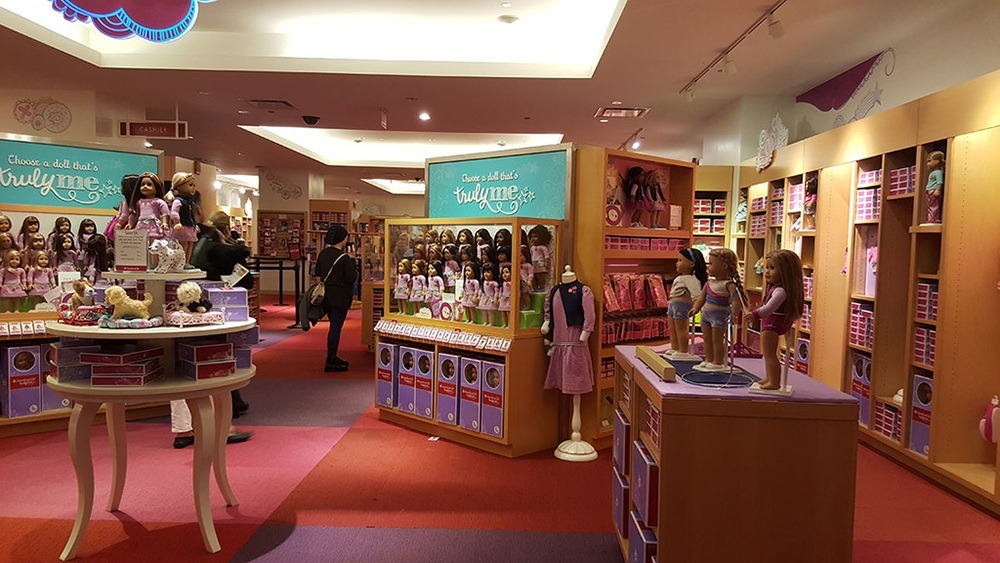 American Girl Place in Chicago
Other American Girl stores are smaller, but each offers its own distinct experience. When you leave any of these stores as a parent, you're bound to have a happy girl—and a much lighter wallet.
Disney: Expand the story with a pinch of pixie dust
Everything that Disney does has an element of magic. As well as most people know many of the classic stories like Cinderella and Beauty & the Beast, the company has a flair for retelling them in intriguing new ways—bringing them to life on stage with Broadway productions and in theaters with new live-action versions. Then there are the two productions aimed largely at kids:
Marvel Universe Live! caters to the kids who love superheroes like Captain America, Thor, and Iron Man, and Disney on Ice to those who love the Disney princesses and classic characters like Mickey Mouse, Donald Duck, and Goofy.
Disney, which owns ABC, uses the television network as a platform for regularly communicating the latest about their theme parks and entertainment. And when you're in Orlando, you'll see all kinds of advertisements on Disney shuttles for the latest ABC programs.
A Disney vacation is something that many American families savor, and technology has reinvented the experience. My Disney Experience allows you to plan the details of your visit before you leave home. You can personalize your profile, connect everyone in your travel group to collaborate in your planning, and link your tickets and dining reservations.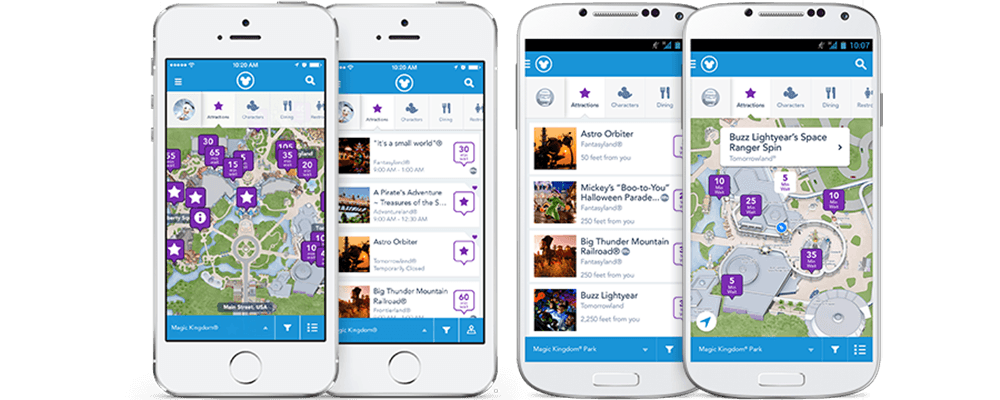 The My Disney Experience App takes vacationing to a whole new level.
When you arrive, the My Disney Experience mobile app enables you to search the maps of all four theme parks, get current wait times for the attractions and much more.
And with a MagicBand, a colorful wristband that resembles a watch, you can unlock the door of your hotel room, enter the theme parks where you've paid admission, check in at FastPass+ entrances where you can get on rides faster, and charge food and merchandise purchases to your hotel room. The MagicBand can also unlock special surprises just for you.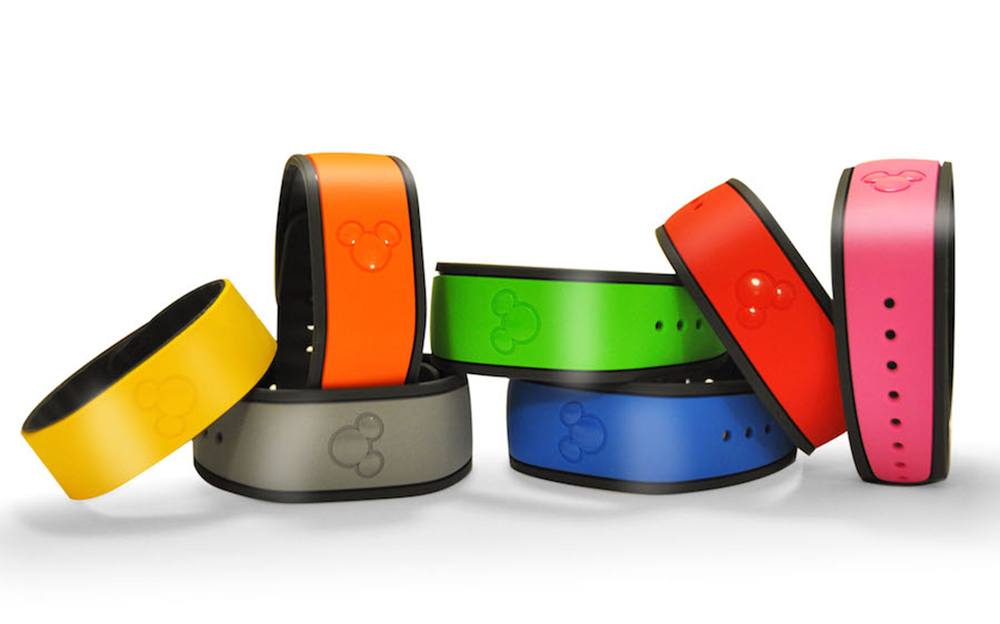 Disney's MagicBand lessens friction and makes it easier to do the fun things.
LEGO: Unlock the imagination
Everybody seems to be talking about LEGO these days, whether it's the building blocks or the movie franchise. In 2015, Fast Company explained how LEGO became "the Apple of toys" with ambitious R&D, aggressive expansion into Asia, and a system that enables endless creativity in building.
That creativity can emerge in unlikely places like the Indianapolis Zoo, which welcomed a Nature Connects® exhibit of life-sized LEGO animal sculptures in 2016. Artist Sean Kinney spent more than 1,000 hours building a LEGO masterpiece of a polar bear and her cubs with 133,263 LEGOs, according to local news station WTHR. That was one of just twelve sculptures!
Like American Girl, LEGO delivers an exceptional store experience. Brick specialists can help you find the perfect LEGO set for your tastes, and you can fill up a cup of the ever-changing bricks and elements in the Pick & Build Wall. Perhaps the coolest thing of all is scanning a boxed LEGO set to see how it looks in 3D.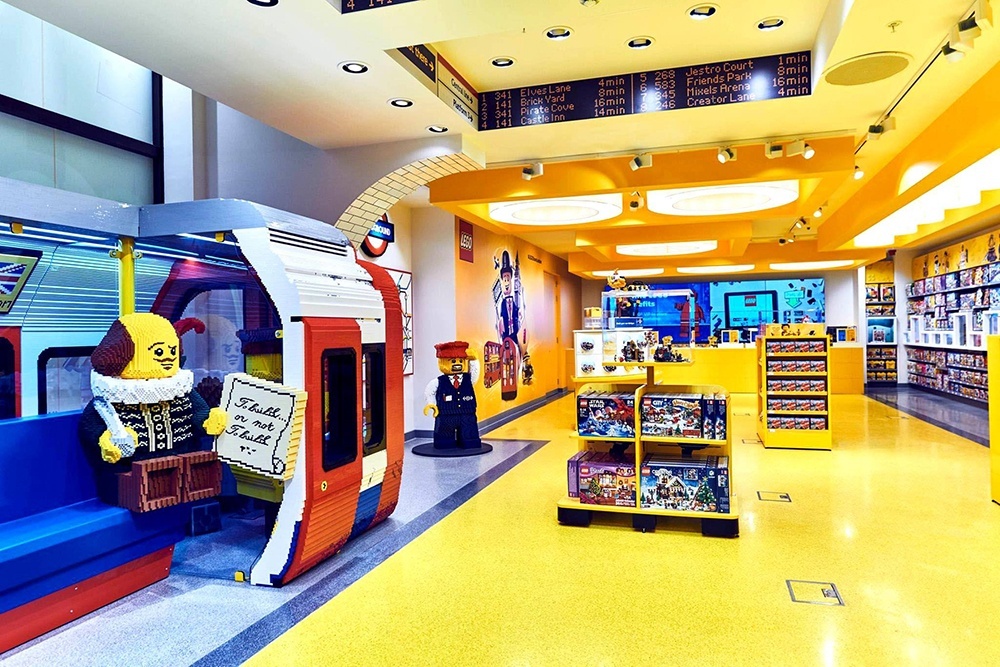 The LEGO store in London.
The privately held Danish company has also parlayed interest in its blocks into a global network of interactive LEGOLAND parks in the U.S., Germany, Denmark, the UK, Japan, Malaysia, and Dubai. Like Disney, LEGO builds on the popularity of its characters with a variety of meet-and-greets across the park.
USAA: Know your niche
Few brands inspire more customer loyalty than USAA, a financial services company based in San Antonio. Rather than trying to serve the public at large, USAA focuses on serving only military members and their families—and they do it incredibly well. Consequently, they get brand advocates who plan to stay members for life. One of those advocates is my father, who served in the US Air Force; thanks to his service, I've been a member for years as well.
USAA offers a wide variety of products to a small segment of people, and that enables them to execute on their vision. They're known for their responsive customer service; nobody likes talking about things like benefits or claims on the phone, but they make it easy to handle those details. And they provide customer discounts for bundling multiple products such as home and auto insurance.
The USAA mobile app puts all kinds of banking, investing, and insurance information at your fingertips. Also, you can access other services like shopping, discounts, and travel.
Starbucks: Pair a predictable product with an alluring atmosphere
My 7-year-old daughter loves Starbucks, and it's not just because of the cafe lattes or mermaid logo. In her eyes, it's where grown-ups go to hang out, to shoot the breeze with a friend or meet with a customer. The location we visit isn't the greatest—it shares a building with a bank. However, for many Americans, so used to rushing from home to work or school and back home five days a week, there's something alluring about a familiar place where we can feel comfy, buy a cup of joe and a new CD, and chat with the barista and just chill.
Another part of the allure is the McDonald's-like consistency. While no two Starbucks locations are exactly alike, as a traveler you know what you're going to get when you order a dark roast coffee at a location you've never visited before.
Takeaways
So what can we learn from these amazing brands? Plenty.
American Girl: Understand your audience, and look for new ways to cater to them. In a space that had long been dominated by Barbie, American Girl was able to create products that appealed to girls in a new way: providing them the opportunity to learn about historical eras, dream of visiting Mars, and experience a new kind of store that's centered around them.
Disney: Look to the past for inspiration by retelling a compelling story—even one that's been around for half a century—in new ways. Reimagine what an experience such as a vacation can be like, and use technology to bring it to life.
LEGO: Research how people use your products, and then find new ways to facilitate that interaction. Also, dream big. Why can't blocks that have been around for decades transform into a series of movies or theme parks?
USAA: Focus on your customers with laser precision. Do whatever it takes to keep them happy.
Starbucks: Understand what you're truly selling. Can you turn a commodity (coffee) into an experience that people are willing to pay a premium for?