For the next 446 words, put aside all of your concerns about your email marketing strategy, your social media calendar, your paid media dashboard, and your trade show collateral. Because while channel strategy is obviously critical to marketing success, too often we ignore the foundational elements that form our marketing backbone. It does not matter how impressive your house looks from the outside. Without a solid foundation, it will crumble. The same is true for your marketing department.
There are five foundational elements every marketing department of every size must have in order to be successful:
Brand – the entirety of how you're perceived, and how you're distinguished from others. You can control some, but not all, aspects of this.
Website – the central hub that stakeholders will use to evaluate you. It must be functional, easily accessible, and helpful.
Technology – the tools necessary to facilitate and measure marketing success. If you can neither manage nor measure your marketing efforts, then you have absolutely no means of improving them.
Team – the right people (and processes) to achieve your goals. Identify key talent, know their strengths and weaknesses, work to unlock their true potential, and keep them happy.
Budget – necessary resources that empower you to accomplish your objectives. It is critical that you allocate sufficient resources to your marketing initiatives, while holding yourself accountable for demonstrating the impact these resources have on your business at large.
Your marketing department cannot achieve your underlying business objectives without all five of these elements in place. See foundational.
Nevertheless, these five foundational elements of marketing departments aren't sufficient on their own. You can have all of the right infrastructure underneath you and still fail to move the needle with your marketing. Similarly, none of these elements are one-time investments – all of them require continuous improvement and upkeep. So while merely having a brand, website, or a marketing team are not marketing strategies, choosing to invest in them is.
Over the next several weeks, we'll be writing extensively about all five of these foundational elements, discussing how you should invest in each of them and the impact said investment will have on your business. If you're eager to get started, then go download our 2018 Marketing Toolkit Ebook, which covers each of these five foundational elements of marketing departments, complete with guidelines for how to evaluate your own infrastructure and determine whether or not it's time to change your approach to infrastructure investment.
In the meantime, you should step away from this blog post asking yourself and your organization, "are these five elements truly a part of our marketing foundation?" If your answer is no, it's time to get to work.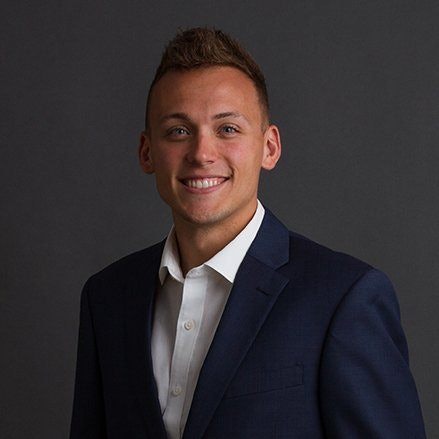 A curious, wondering soul, Aaron channels his love for adventure and change through his approach to modern marketing. As the Enterprise Demand Generation Manager at MedBridge, Aaron works to catalyze growth and create opportunities through a variety of digital marketing channels.
Feed your marketing mind and keep your skills sharp by opting into our weekly newsletter, packed with lessons we've learned firsthand. You won't regret it.