The tech sector has been an incredible force driving innovation in America for decades, including the likes of Amazon, Google, Facebook, and Apple. Large conventional tech hubs such as the San Francisco Bay Area, Austin, New York City, and Seattle have all seen the benefits of the tech sector's rise. But in 2018, more cities have begun to take notice and establish themselves as rising tech hub stars, and this trend has heightened even more with Amazon's search for HQ2.
G2 Crowd recently evaluated the nation's best tech cities to report on the state of different tech cultures across the United States. Using G2 Crowd user review data across 30,000+ software and service companies, the top tech companies with a B2B focus were selected for each city based on real user satisfaction in the products they produce. The series also took a look at overall trends and the history of the tech scene in each city covered.
Here are six lessons learned from evaluating the nation's top tech cities:
1. Innovation is happening everywhere
A city was required to have a minimum amount of user data on companies headquartered there in order to be included in our study. That ended up including 25 different American cities. Many were obvious, but the majority were not. Smaller cities such as Raleigh/Durham, Minneapolis, San Diego, and Indianapolis all have bustling tech sectors. Interestingly, the South had more qualifying cities than the Midwest and the East Coast.
Bottom line: tech is happening everywhere—not just in the well-known Bay Area. So if your organization is looking to buy from or collaborate with a tech company, you might not have to look very far. That's great news for businesses across the country, as you won't necessarily have to schedule martech purchasing calls (or support calls, for that matter) around the Pacific time zone anymore. You can find local partners, meaning more in-person consultation—and more responsiveness on your terms.
2. Chicago has emerged as a premier tech hub
While G2 Crowd (headquartered in the Loop) may have a bias for Chicago, it was clear that the Third Coast has officially made the jump to premier tech hub. With the exception of the Bay and New York City, no other city compared to Chicago's tech companies and its portfolio of VC firms and tech incubators. Other entrepreneurial spaces such as 1871 and TechNexus are helping drive new innovative startups and connect them with the VCs and companies that accelerate their disruption. Chicago also blasted away its largest VC year ever in 2017, with over $1.7 billion in funding across 186 rounds. That's a 42% increase from 2016, outperforming the city's previous best year by $300 million.
Big things are happening in Chicago. It might be worthwhile to check out what's developing there if your business is based in the Midwest.
3. One large startup exit can shift an entire city's future
When researching a city's tech past, some things become clear. A great example of this is Indianapolis' tech story. The city was not known for tech (at all) before ExactTarget was founded in the city in the early 2000s. The marketing automation company grew to over 1,500 employees before it was acquired by Salesforce in 2013 for $2.5 billion.
Since then, Salesforce has invested in Indianapolis by taking over the city's largest commercial building and promising nearly 1,000 new jobs to the city. Scott Dorsey, the former ExactTarget CEO, has also stayed in Indianapolis—a sign of the city's promise. He opened High Alpha, a venture studio that has an impressive portfolio (Lessonly, Octiv, Sigstr, Zylo) that a business in any city would be jealous of. ExactTarget's CMO Tim Kopp has also opened an office of Hyde Park Venture Partners in Indianapolis. And the future for Indianapolis may be even brighter, as it is one of the finalists for Amazon's HQ2.
One company can change an entire city's future, especially when the talent is in place to support it. If your locale isn't a tech hotbed today, don't sweat it—your business could even be the catalyst that changes everything.
4. The West Coast still reigns supreme among the tech industry
Our evaluation of tech in America uncovered a diverse group of cities and regions impacting the industry, but the West still is the tech powerhouse. The West had more cities evaluated than any other region. The Bay was divided into three reports because there were too many companies for only one (and those three reports were still the three largest in terms of companies covered).
The cities out west included everything. Powerhouse tech hubs such as San Francisco and Seattle, large metro areas impacting all parts of the tech industry such as L.A., and newcomers making a strong impact in recent years such as Portland.
That's not to say that great companies and products can't come out of the South or Midwest—it's just that there are more of them out west right now.
5. That said, there's a batch of cities ready to make the leap to premier tech hub
Underneath the top tier of tech cities lies an impressive batch of hubs that are nearly there, ready to make the jump to not only becoming a premier tech city but an overall premier city. Denver, Indianapolis, Portland, Salt Lake City, and Washington D.C. are all examples of cities that wouldn't come up as tech hubs, but have strong movements and innovation happening.
Salt Lake City is one of the most interesting examples. Known for having traditional values from a strong Mormon presence, a bustling tech city has emerged. Multiple unicorn companies have come out of the city (Qualtrics and Domo, for example). Neighboring areas to Salt Lake City boost both beautiful ski slopes and small towns with large tech companies (with Jordan being the home of Lucidchart, for example). The city itself has been deemed the "Silicon Slopes."
Why does this matter? It means that companies are investing in the potential of the city. Again, let's think about HQ2 and Indianapolis again. The Circle City isn't there...yet. But the time to invest is now. So if you can identify the cities that are on the edge of greatness, inserting your company in these spaces could be a game-changer.
6. Speaking of the "Silicon Slopes," aspiring tech hubs should nickname their city
Watch out Silicon Valley, it's not just the Silicon Slopes who are jumping aboard the Silicon-inspired name. In our evaluation of the top US cities we discovered local jargon for other growing tech scenes. Portland is the Silicon Forest. Austin is the Silicon Hills. The Midwest is the Silicon Prairie. Silicon Mountains are Colorado.
Take notice, cities across the US. Give yourself a Silicon nickname. Even if it's just for fun.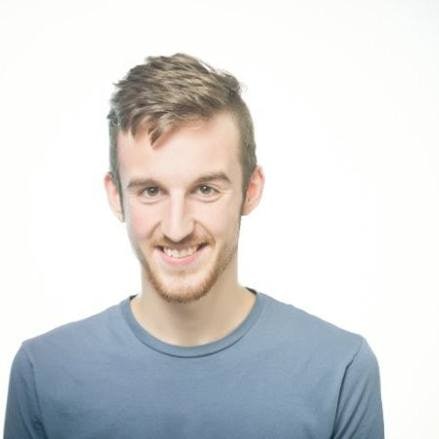 Levi Olmstead is the community manager at G2 Crowd. G2 Crowd is the world's leading business solution review platform, leveraging more than 330,000 user reviews to drive better purchasing decisions. Business professionals, buyers, investors, and analysts use the site to compare and select the best software and services based on peer reviews and synthesized social data. The data referenced in this report was from G2 Crowd's Best Tech Cities in 2018.
Feed your marketing mind and keep your skills sharp by opting into our weekly newsletter, packed with lessons we've learned firsthand. You won't regret it.
Subscribe.
Fill out the form to receive weekly insights, straight to your inbox.