Purchase your marketing technology with confidence.
As marketing leaders, it's far past time for us to get in front of the technology challenges and opportunities that lie in front of us. But for many of us – specifically, those of us who aren't already experts in technology – the journey forward can be an unfamiliar one, and it's easy to feel unprepared.
That's why we've compiled this guide to choosing, purchasing, and implementing the marketing technology solutions best suited to moving your organization's revenue needle. We'll walk you through the process step-by-step, from ensuring your marketing department has the proper authority over its technology procurement, to best practices in budgeting for technology, to strategies for making the right martech purchasing decisions.
What's in the guide?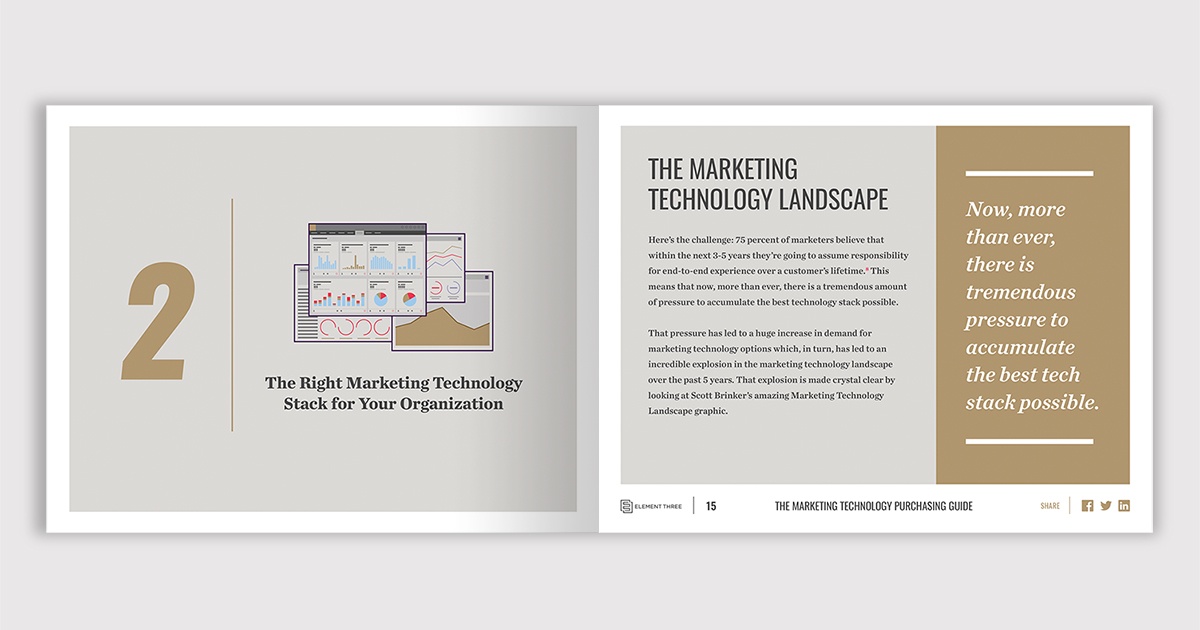 Chapter 1: Marketing's Authority Over Technology
Chapter 2: Building the Right Martech Stack for Your Organization
Chapter 3: How to Determine Your Marketing Technology Budget
Chapter 4: Marketing Technology Purchasing Checklist