No brand should stay exactly the same forever. When your business changes, or your industry changes, your brand should reflect that. That being said, brand consistency is crucial, as much as possible. Occasionally adjusting to match the changing needs of the business or industry doesn't mean abandoning what makes your business unique.
Finding the right balance between staying current and staying true to yourself isn't easy. And it's easy to veer too far into the former at the expense of the latter. Do you find that your business is rebuilding its brand every year? Have you gone through three names and six logos since 2010? Have you lost your identity amidst a sea of changes?
Here's how you can find the truth behind what makes your business unique, and create a brand that can truly stand the test of time.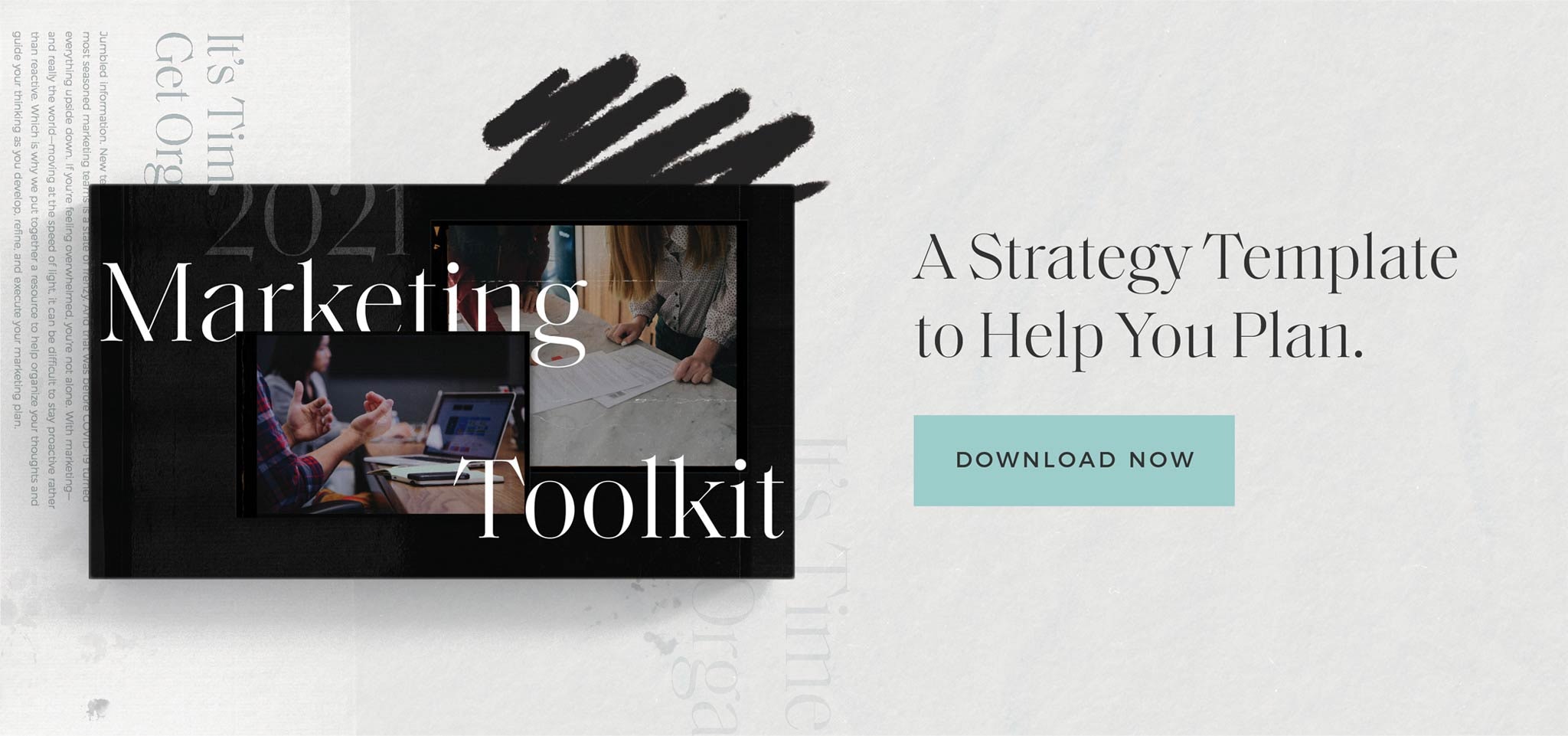 Why brand consistency matters
First of all, why do we care? Consistency helps strengthen your brand in a number of ways, but the most important is that it guarantees that when someone sees your marketing in the wild, they associate it clearly with your business.
With inconsistency, brand awareness is difficult to build. You can put your logo on every billboard in town and flood Google with your ads, but if it's all coming from different angles in terms of the tone and the look, the connection between your ad and your business isn't always going to click. If your brand shows up consistently in the marketplace, your audience will see your work and know it's you, every time.
So how do you get there? You figure out what you have to work with, see what's worked and what's failed, research your truest audiences and what they're looking for, and—most importantly—you get down to what is truly at the core of your business, what makes you unique and why you exist.
Brand inventory: what you have to work with
A brand inventory gathers together everything that has been created in support of marketing your business and its products and/or services. And when I say "everything," I mean it—the more comprehensive your brand inventory can be, the more it will help you as you assess where your brand stands today.
Here's a short list of a number of things you'll want to look for:
Creative assets, including fonts, colors, and logos
Your website
Landing pages and creative assets for campaigns
Email templates
Internal and external swag—t-shirts, water bottles, stickers
Business cards
Email signatures
Sales presentations
Trade show brochures and collateral
Product demo videos
That's not a comprehensive list, but it's something to start. Depending on the size of your business and the industry you're in, it might get a lot longer or a bit shorter. Either way, your brand inventory needs to account for pretty much everything your brand has ever touched. And once you have all that gathered together and organized, you're ready for the next step.
Brand audit: what's worked and what's failed
In a brand audit, you're taking everything that you compiled as part of your brand inventory and delving in a bit deeper. It's an evaluation of all your current and past marketing assets. Does your website match your brand's values, tone, and visual identity? When your sales team talks to prospects, are they using consistent messaging and creative elements in their presentation materials? When you attend a trade show, do your demo videos showcase your brand?
The purpose of the brand audit is to give you clarity around your brand's consistency today, and to determine whether you're correctly telling your business story through your marketing strategy. It's to see what is working today, what is not working today, and what you might have done in the past that's been lost but might help move your brand forward today. When making these calls, you need to be ruthless. Don't try to save face and pretend like your brand is crushing it if there are issues. Be transparent, and get to the truth. You can't fix a broken brand if you refuse to acknowledge that there's a problem.
Brand research: your truest audiences and what they want
Why does your business exist? What makes your business what it is? What about it is unique, and what makes you do what you do? These are some of the most important questions you need to be able to answer before setting out on any kind of brand project, and you can get those answers here.
The goal of brand research in this context is to learn what the people on the inside of your business think of your brand, and discover how it's viewed outside your four walls by your competition and your audiences alike. Some of this research will naturally align and overlap with the work you've done in your brand inventory and your brand audit—and that's okay.
There are a number of forms this research can take. Typically, you'll employ surveys, interviews, and focus groups to get both a broad array of opinions on your brand and in-depth information on how people inside and outside your organization feel about it. Digital analysis is also important, to see how people interact with your brand online.
What are you getting out of this? Your research deliverables come in a few flavors:
Competitive analysis: Here you examine everything that your competitors in the market are doing. See what's working for them and what isn't, and identify gaps in the marketplace that your business is uniquely qualified to fill.
Communications/brand audit: As discussed in the previous sections.
Brand perception, awareness, and associations: What do people think of your brand? Did they already know who you are, or did you have to educate them? What, if anything, did they know about you (or think they knew about you) and what you stand for? Do they consider you to be a luxury brand, an economy brand, or something in between the two? What other brands do they associate you with—who do they consider to be your competition?
Together, all of this knowledge gives you the tools you'll need to build a brand that can last.
Building a brand: your business' reason for being
The research you've now done should point you towards a clear decision regarding what your brand needs in order to be successful. If you've identified numerous issues with your current brand, or if you've found a few major issues, a rebrand is the likely answer. If your issues aren't quite so severe, you can get away with a less intensive remaking of your brand.
The key to the whole brand project is to do the foundational work—the research, the deep thinking—to ensure that when you position yourself in the marketplace, you are doing so in a way that speaks to the people you want buying from you, and allows you to generate massive demand among your best possible prospects. Find your brand's identity, and learn how best to leverage it in the marketplace.
Don't allow your brand to twist in the wind
An inconsistent brand is a weak brand, and the only way to build a brand that is going to consistently see success is to lay down the foundation—knowledge about your own business and your own market, understanding of your past marketing efforts and where they've succeeded and failed—and build the brand on that foundation.
The more often you have to make changes, the more likely it is that your brand will disappear in the marketplace. Go beyond taglines and logos and build a brand for your business that truly represents who you are, and who you want to be—that way, it'll stand the trials of time.