Super C Takes Center Stage

Inside Newmar's award-winning trade show experience.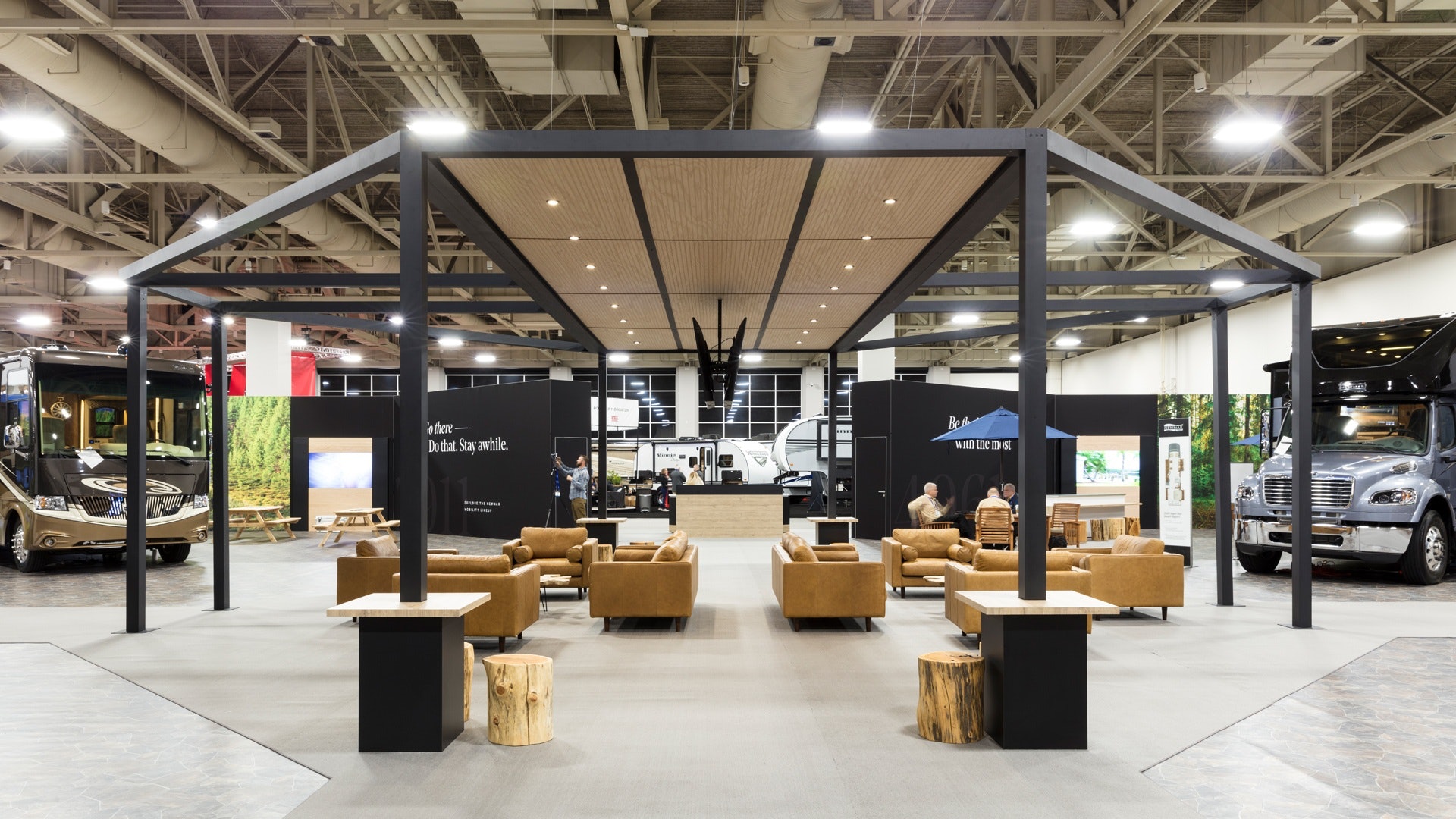 OVERVIEW
6,383
Livestream registrants
1,434
Leads generated
450
SQLs generated
10
Super Cs ordered (sight unseen)
1st
RVX Display Award: 1st place, large display
Crafting an exhibit. Crushing an experience.

Element Three has worked with Newmar for years on their trade show booth at the RV industry's premier trade show. Historically, the primary purpose had been for RV manufacturers to get dealers to order the next year's model inventory. But this time was different.
The RV Industry Association had rebranded the 2019 show as RVX: The RV Experience—shifting its focus from selling RVs to selling the RV lifestyle. Newmar was not only an event sponsor, but was also preparing to launch an innovative new product in an entirely new segment for the company. So this wasn't just another RV show; it needed to be a new experience that grabbed everyone's attention.
What we created surpassed all expectations.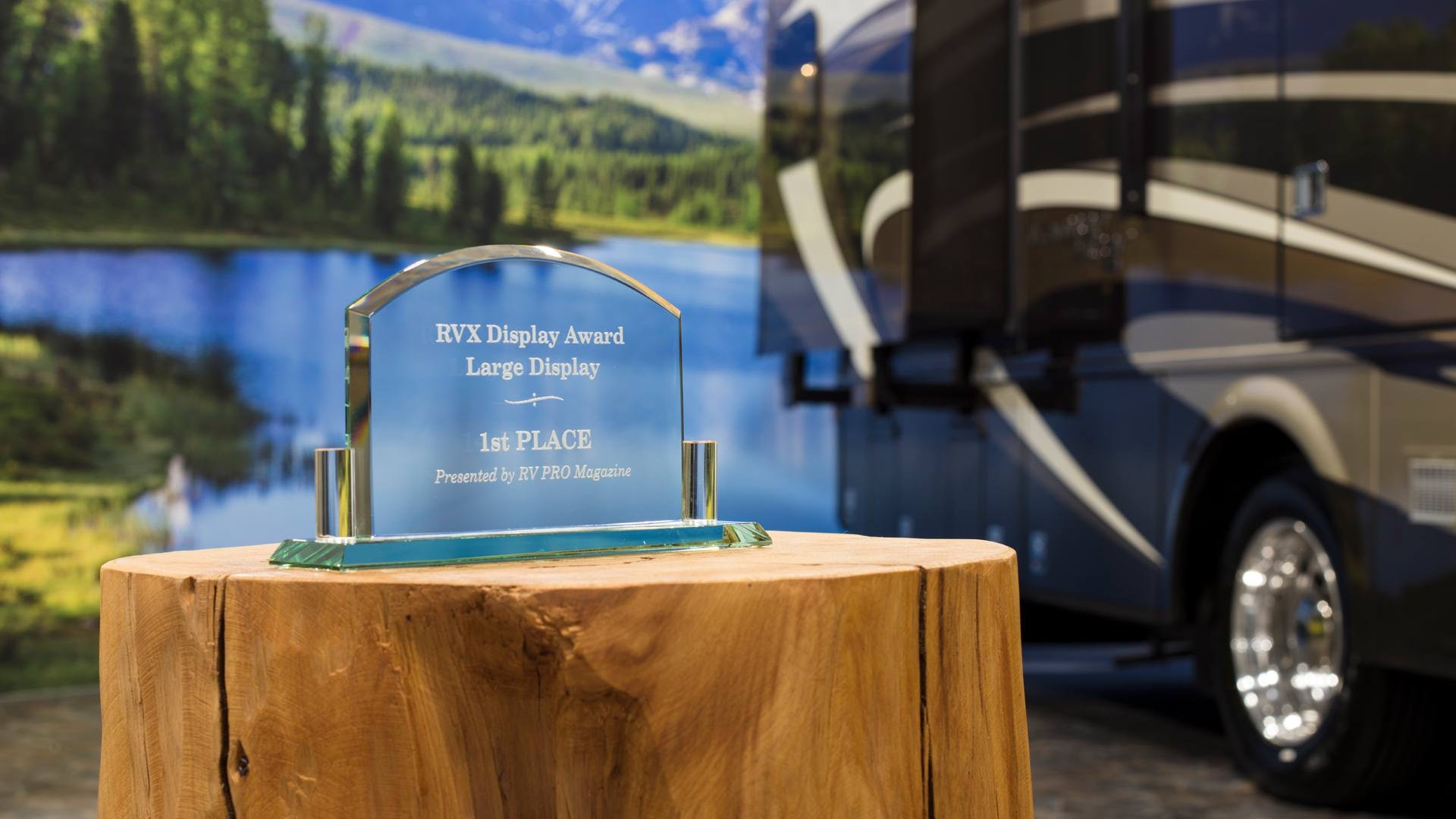 The big stage.
The inaugural three-day RVX event featured hundreds of vendors in 500,000 square feet of exhibit space. We knew we had to make Newmar stand out.
Objectives:
Brand awareness: Create a unique experience that builds buzz and garners industry admiration
Product launch: Leverage the event to launch the first product in Newmar's Super Class C lineup
Business impact: Disrupt the buying process for potential Super Class C customers
Media involvement: Maximize engagement opportunities with media and influencers
Industry support: Embrace the new focus of RVX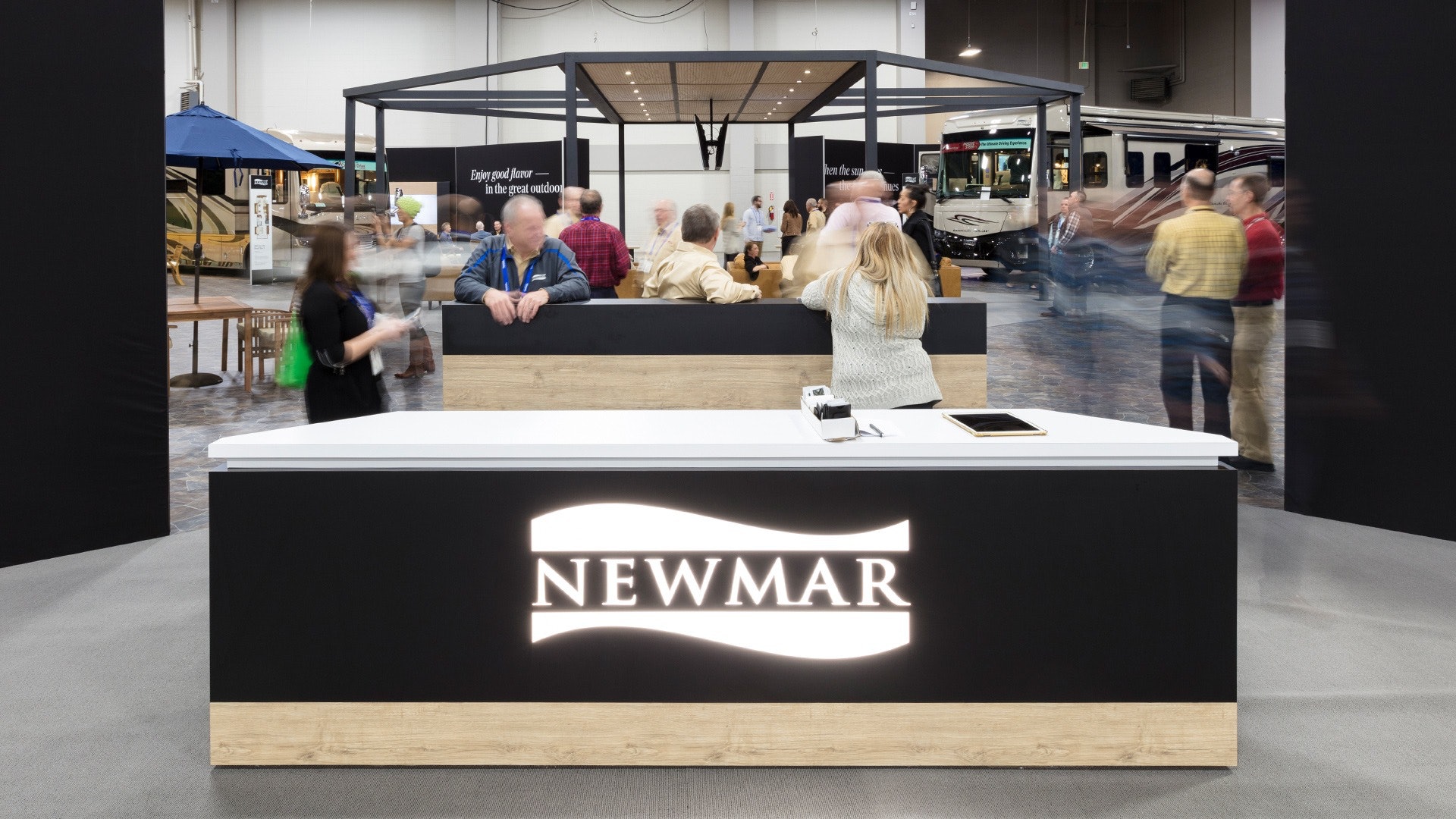 RVX was going to be all about brand exposure and product marketing to consumers through a media-oriented show. And it was a huge success. This space was exactly what we had in mind when we decided to participate in RVX."
Matt Miller
President, Newmar Corporation
License to Discover.

Our concept for RVX was called "License to Discover," the idea that a Newmar motorhome is more than a recreational vehicle—it is a license to live the RV lifestyle to the absolutely fullest by discovering a world teeming with beauty, grace, and wonder. We built buzz around the concept leading up to the show with promotional emails, digital advertisements, print ads, and outdoor advertising.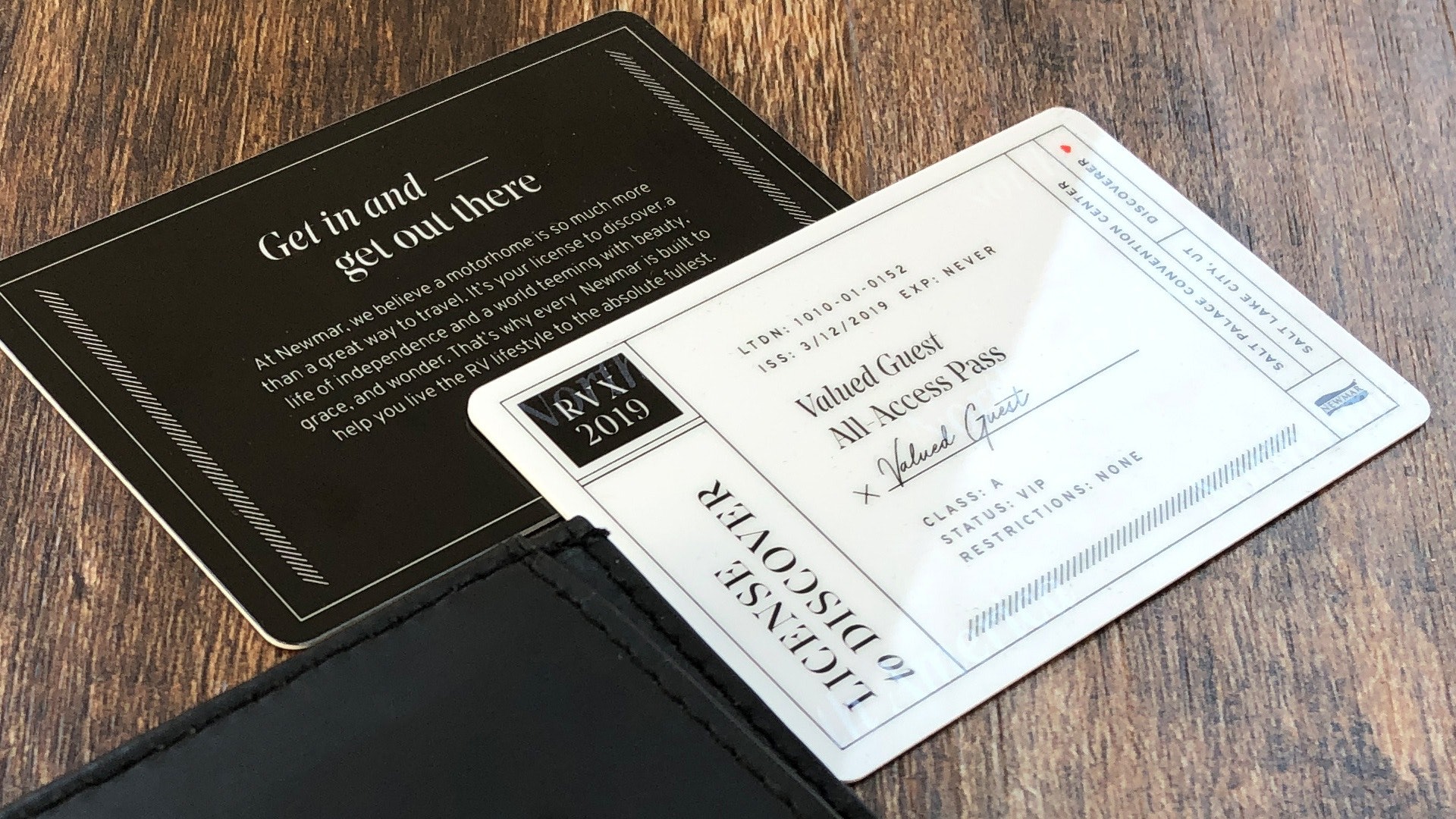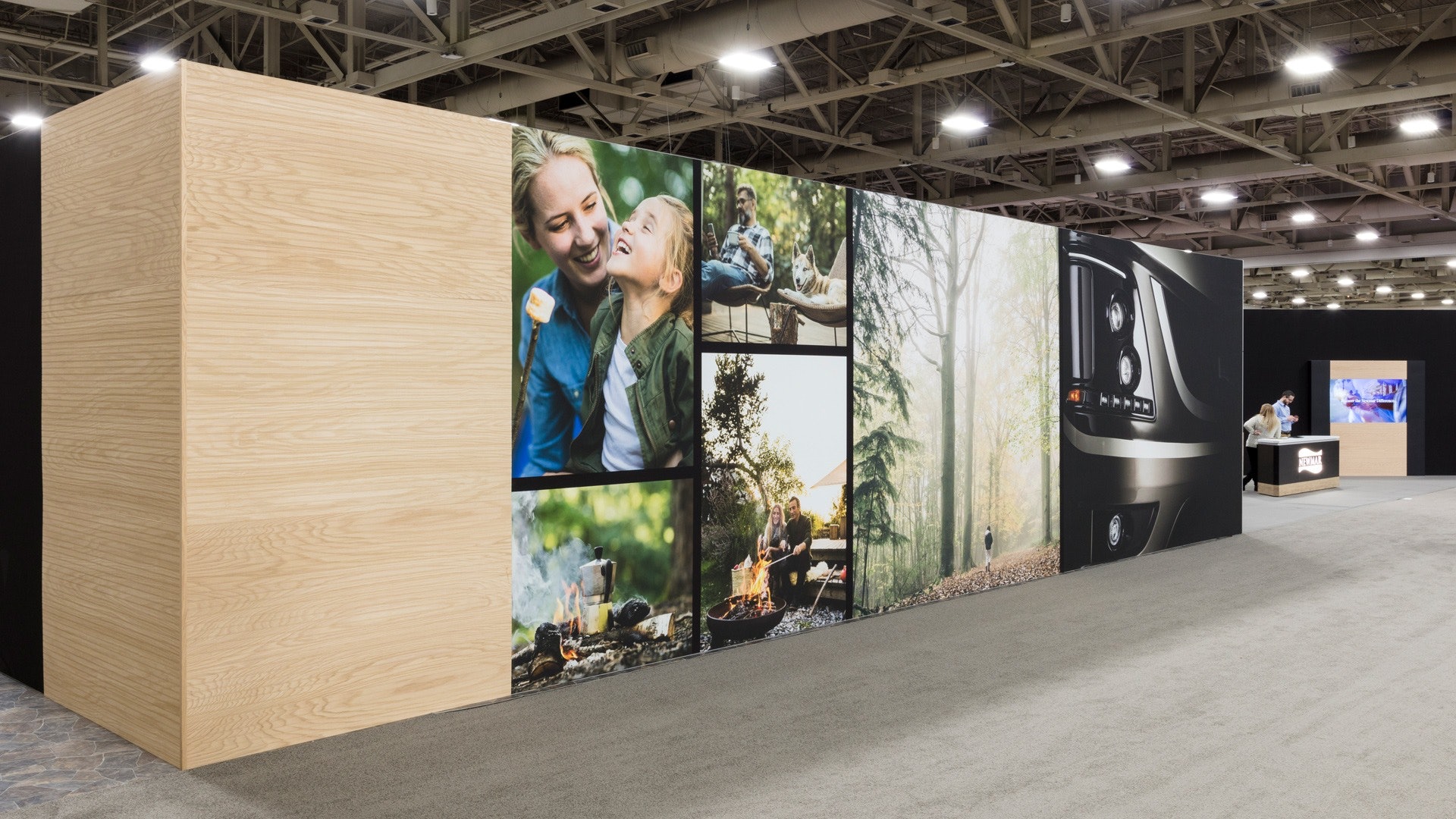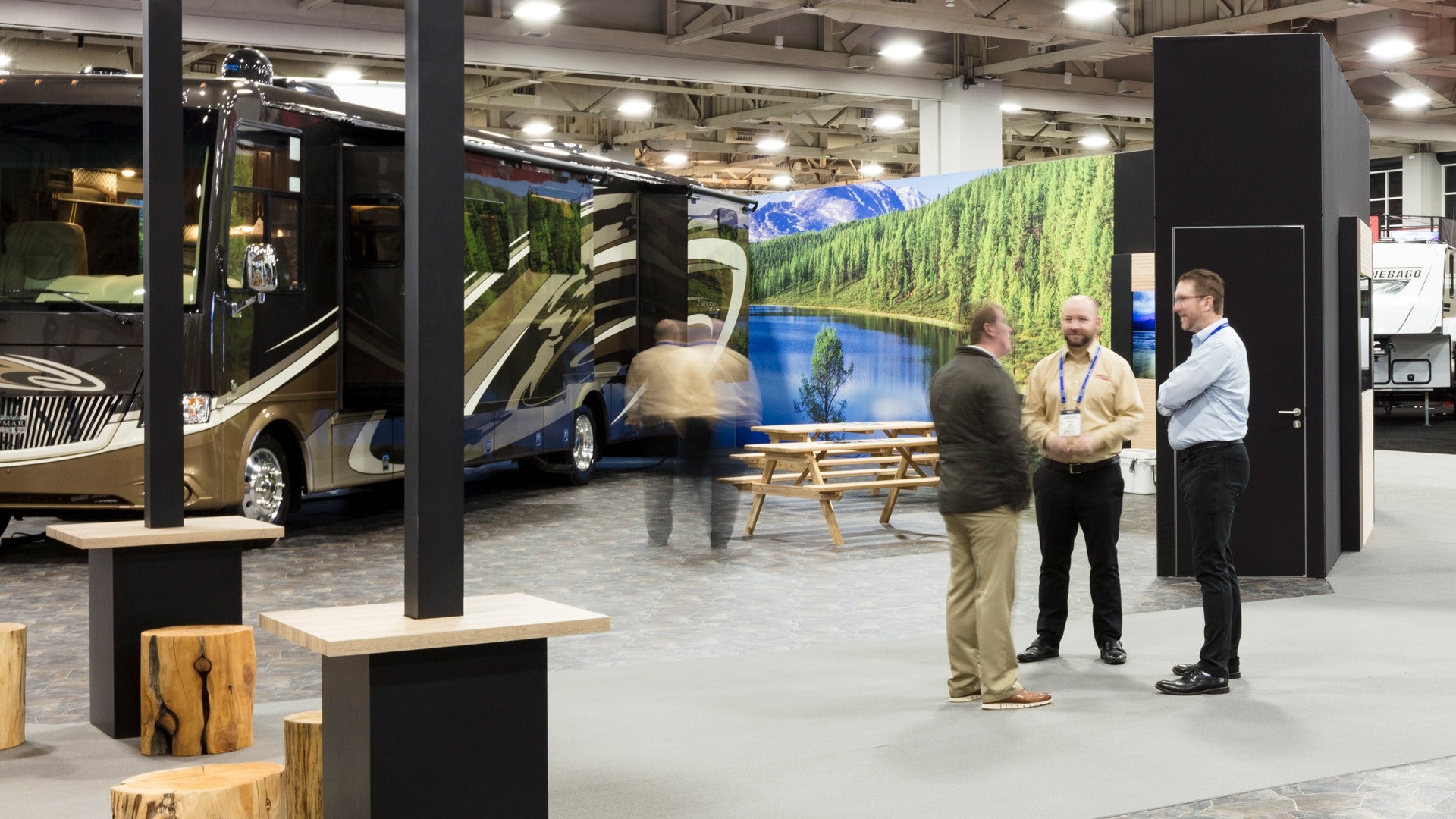 Nine months. One incredible campaign.
Strategic planning for the RVX campaign began in summer, followed by creative concepting, creative and digital execution, a teaser campaign leading up to RVX, and the trade show itself in March.
Channels for the campaign included:
Trade show exhibit (video, experiential, giveaways)
Google display ads
Facebook marketing
Email marketing
Print advertising
Outdoor advertising
Brandlive livestreaming (YouTube and Facebook Live simulcasts)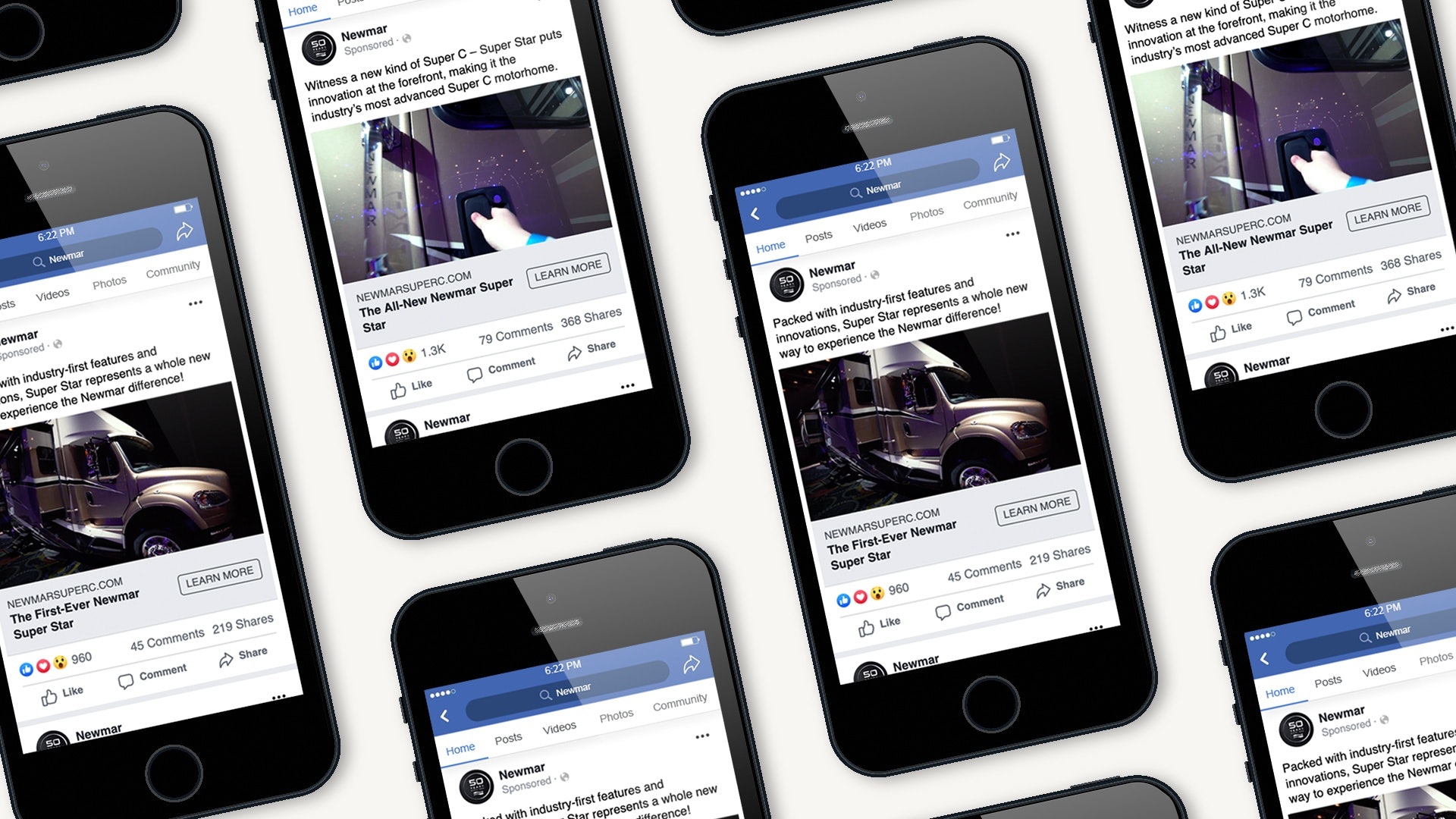 Demanding attention. Dwarfing the competition.
The Newmar exhibit at RVX had everyone talking. And the livestream hosted by RVgeeks, hosts of one of YouTube's most popular channels about RVing, generated interest that dwarfed the next closest livestream—by more than 100x.
When the event wrapped up, we helped Newmar generate 1,434 leads, 450 SQLs, and win the RVX Display Award for the best large display.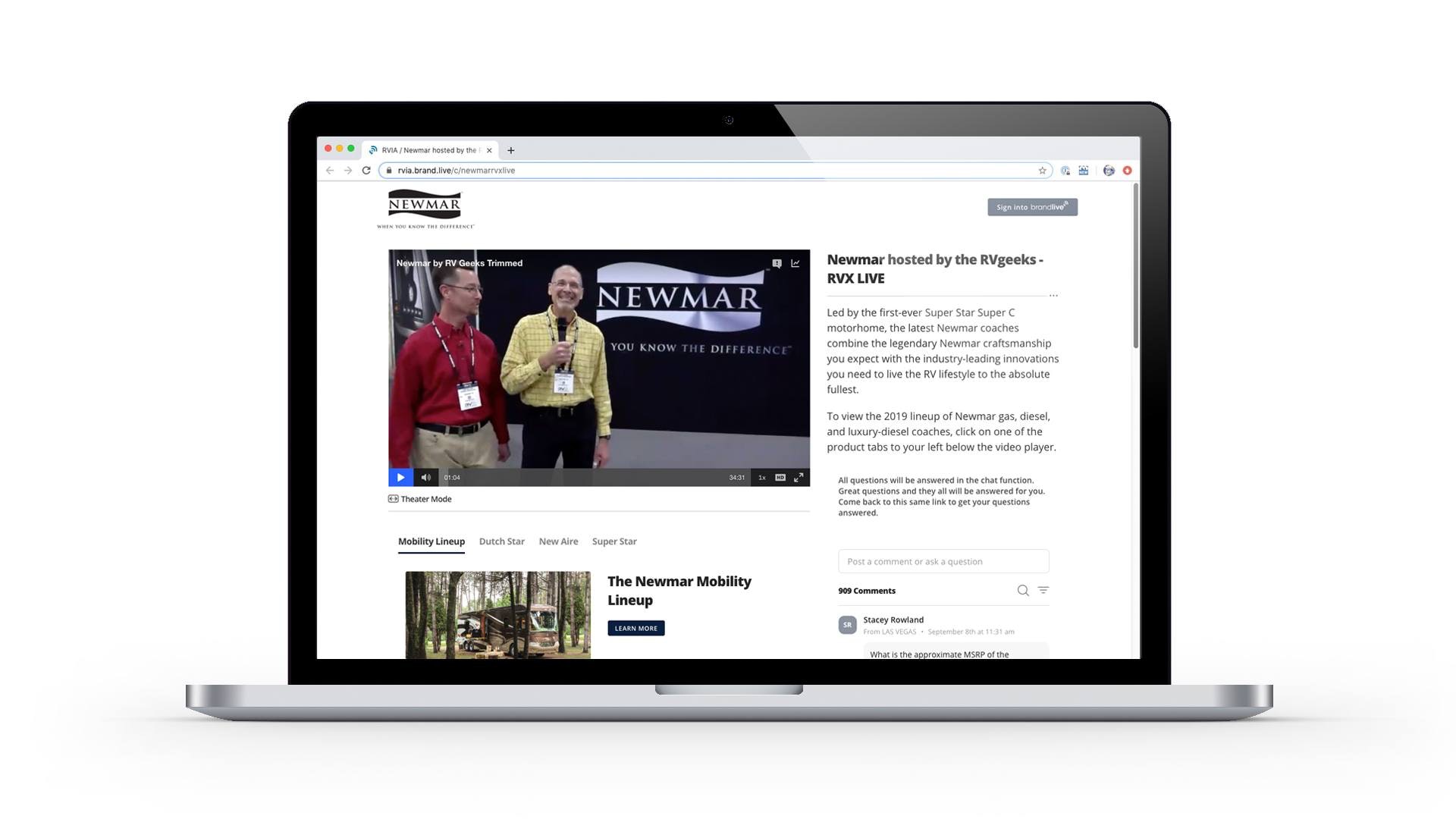 Start getting better results.
Take your marketing to the next level. We can help.