A River of Leads for Airstream: Driving Action with HubSpot and Facebook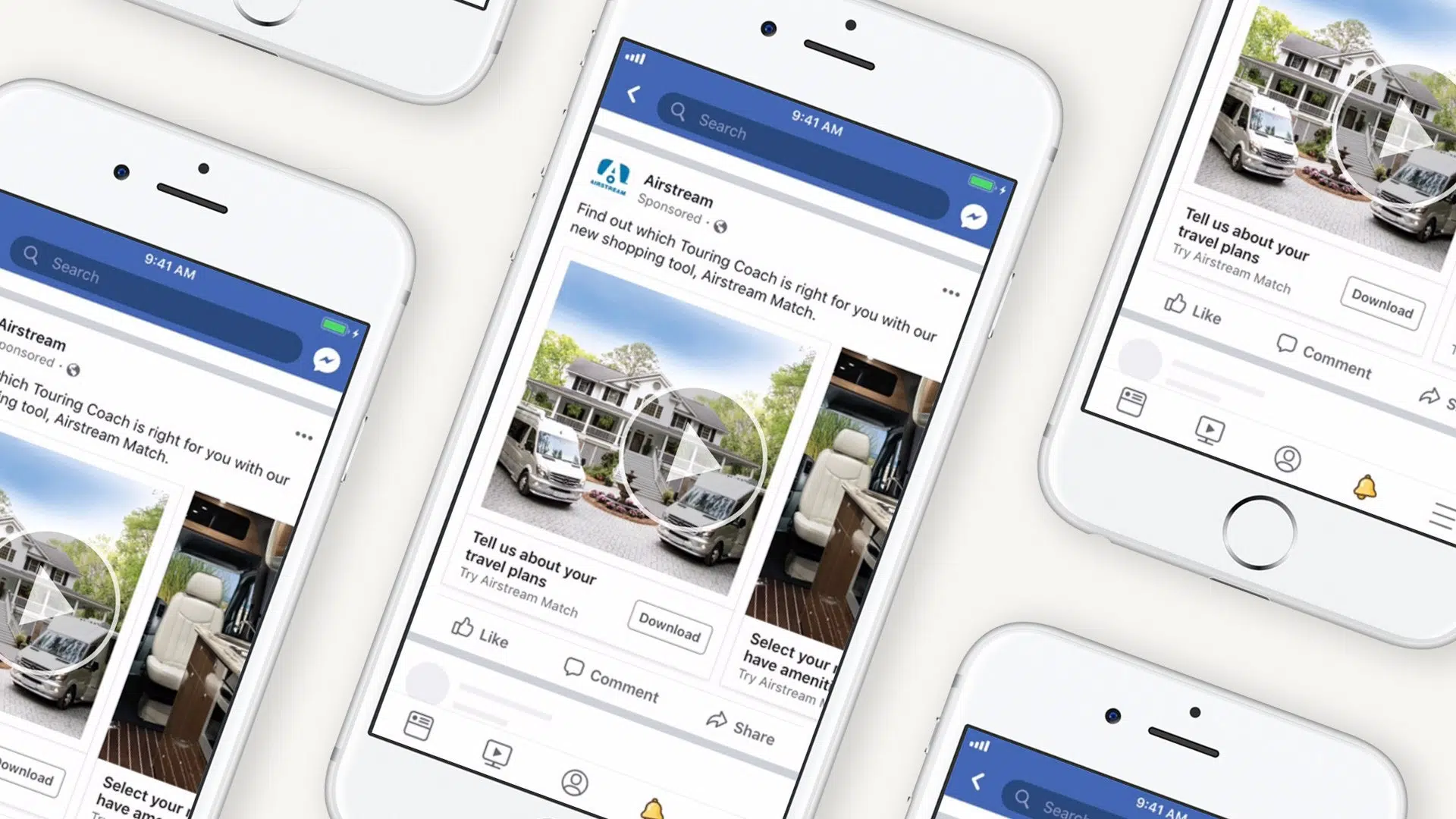 OVERVIEW
78%
Increase in leads
44%
Decrease in cost per lead
13%
Decrease in cost per click
Crafting a winning quarterly campaign with digital strategy and compelling creative.
We work with Airstream on a lead gen campaign each quarter. Since they don't sell directly to consumers, they look to drive leads to their dealerships across North America.
Our work involves:
Identifying key messages and opportunities.
Creating a digital strategy that maps touchpoints across the buyer journey.
Crafting creative to compel action across these touchpoints.
Refreshing the creative each month to optimize results.
Tracking and reporting on campaign progress.
Stirring the spirit of adventure.
Airstream is all about the freedom of the open road. They wanted to stir up wanderlust to generate highly qualified leads at costs similar to those of their previous campaigns.
They rely heavily on Facebook to acquire leads, and on HubSpot to help connect those leads to specific dealers. To ensure the best experience for everyone involved, they wanted a set of tightly integrated lead gen and nurturing solutions.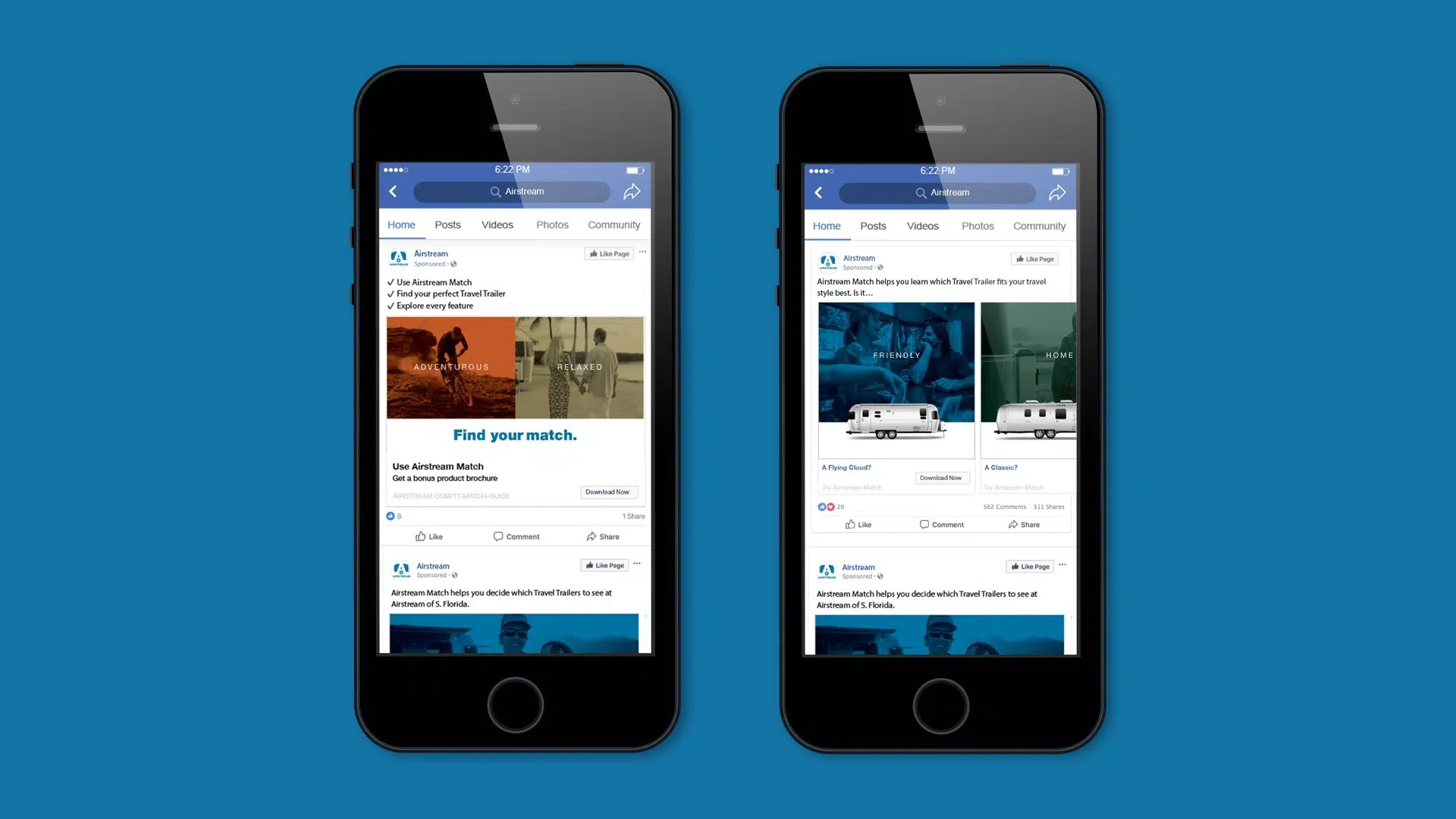 Insight says: Facebook lead forms.
We've been working on Airstream ad campaigns for years—constantly analyzing what works in these campaigns, and what doesn't. For Facebook, we review performance at the ad level to better understand what people want. And we use HubSpot insights to measure the quality of leads.
Previous analysis helped us determine that we needed to use Facebook lead forms this time. Early on, we found that Airstream audiences were more likely to convert directly via lead forms than on the landing pages targeted via our link ads. This insight ultimately helped us to decrease the total cost per lead.
Campaign channels:
Facebook lead ads
Email marketing/lead nurturing through HubSpot
Lead routing through Airhub, Airstream's custom lead distribution system
Syncing up. And taking aim again.

One aspect of the campaign involved retargeting. We synced HubSpot with Facebook and created Facebook audience lists to retarget specific email addresses. Then we developed lookalike audiences based on synced HubSpot lists.
Syncing HubSpot data has been really important as it allows E3 to dig into the data and re-engage just the right audiences.
Dynamic emails. Dynamic engagement.
With Facebook targeting, we reached the right audiences with our most relevant offers, which contributed to strong ad performance. Facebook lead forms made it easy for users to submit their information, which led to an average overall decrease in cost per lead.
Once a lead filled out a lead form, HubSpot sent them a dynamic follow-up email with both the content offer and specifics about their nearest dealer. Also, proprietary software ensured the dealers reached out to prospects at the exact moment they demonstrated enough interest.
While follow-up can vary depending on the dealership, Airstream uses email marketing to stay in contact with people—ensuring a consistent experience for leads across North America after they convert, while still empowering dealerships to own the customer relationship.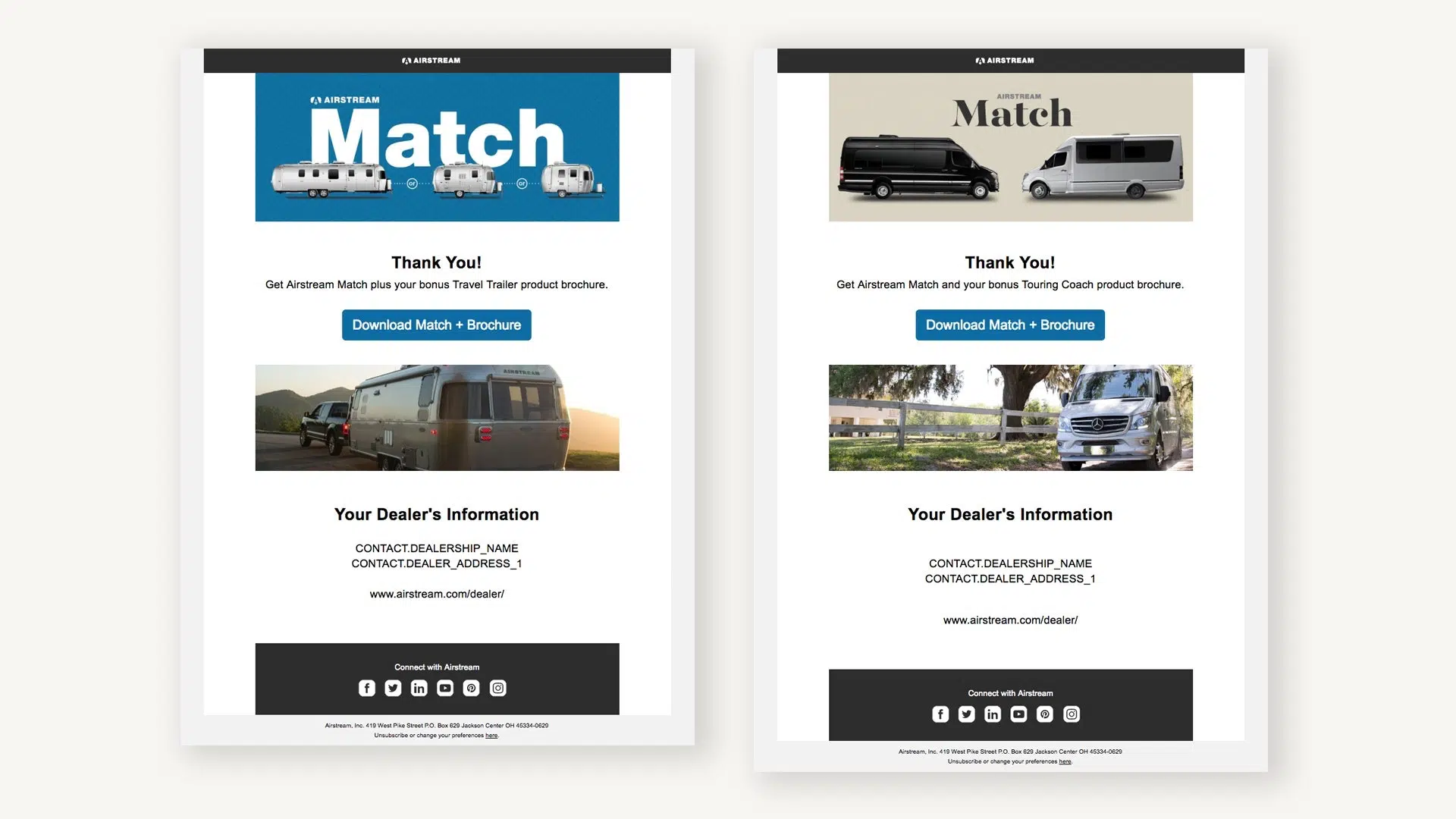 Golden results for the "silver bullet."
By moving from link ads to Facebook lead forms, Airstream and its dealerships saw a 78% increase in leads, a 44% decrease in cost per lead, and a 13% decrease in cost per click.
We were able to take a high-performing campaign and improve it even further utilizing two of the most important components of our marketing technology stack, HubSpot and Facebook. Lead ads within Facebook have proven to be integral brand interactions that allow Airstream and its dealerships to meet the consumer where they are to seamlessly advance the buyer journey."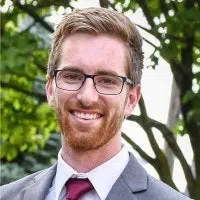 Adam Grillot
Customer Experience Marketing Manager, Airstream
Start getting better results.
Take your marketing to the next level. We can help.