Launching a Brand That's Cleaning Up the Competition

Industry-leader Nelbud launched a new internal brand. We helped generate the hype.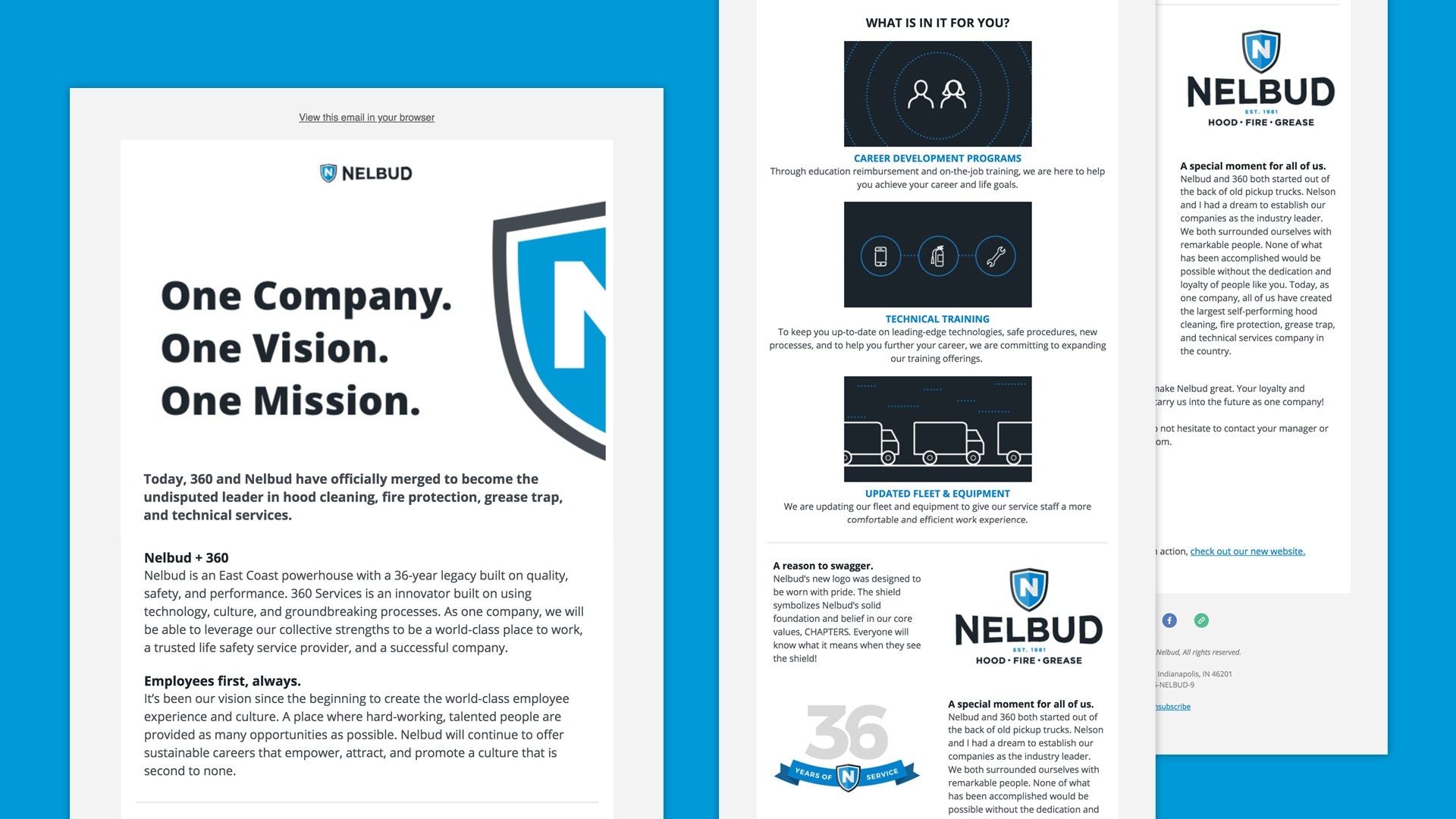 The leader in commercial kitchen services was in need of a good scrub.
Nelbud, the nation's largest commercial kitchen ventilation services provider, was navigating significant change: A merger, a new leader, a new headquarters location, and adoption of the Nelbud name across the organization. With new bigger goals and dreams, the company was ready to rebrand.
Element Three was engaged to swiftly outline a brand launch plan and bring Nelbud's established brand designs more fully to life. The launch worked from the inside-out, focusing first on clarity, communication, and excitement-building among the Nelbud team and then radiating out to customers and the industry.
Employees were feeling blue—in all the right ways.

Amidst the post-merger brand launch, we galvanized Nelbud employees with a rallying cry around a single unifying brand and a message of "One Company. One Mission. One Vision." The Nelbud team also relished their first experience with the company's new business system and website, which launched on time without any problems.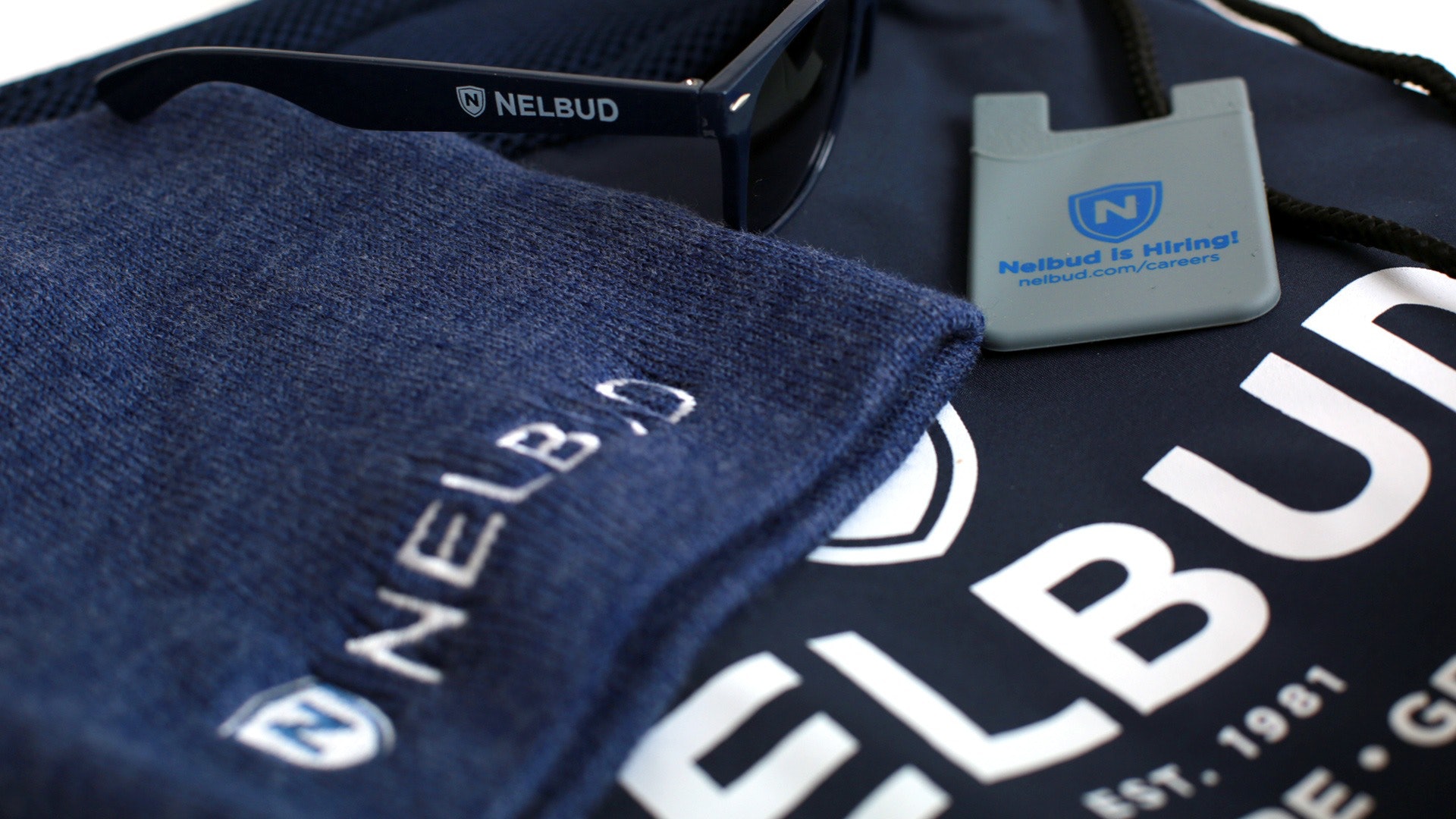 Crushing it across channels. And making the market take notice.
Nelbud turned heads throughout the industry. The news about Nelbud was covered in numerous industry media outlets as well as in the company's home state of Indiana. The brand launch concluded at the industry's largest trade show, the Restaurant Facility Management Association conference.
Communication channels:
Email
Website
Trade Show
News Media
Social Media (Facebook, LinkedIn, YouTube)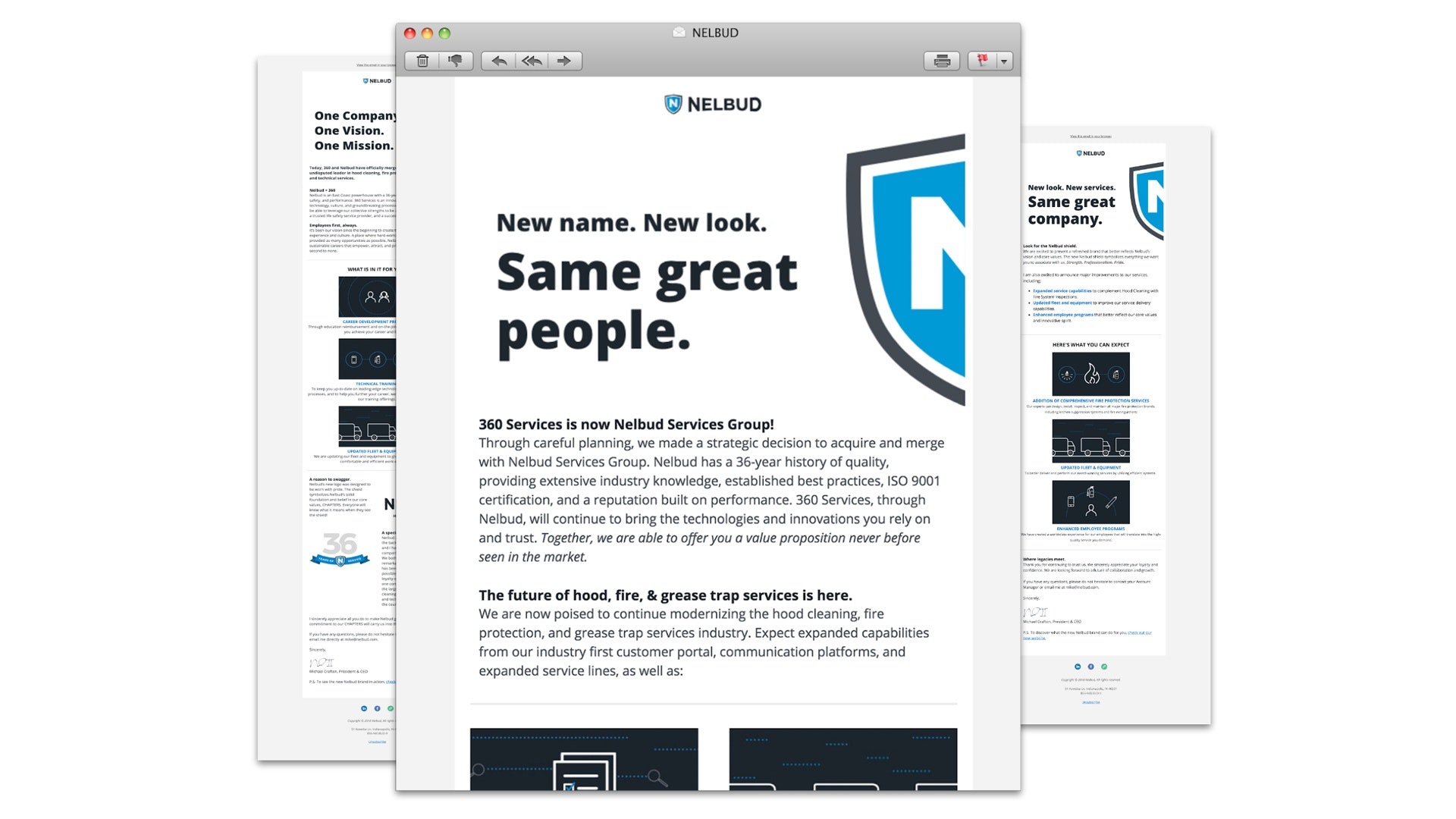 Element Three blew our expectations out of the water. They took the time to learn every aspect of our business inside and out. Listened. And then delivered a solution that not only energized our entire organization, but set us up to do exciting things going forward. In short they DOMINATED our brand launch.."
Michael Crafton
President and CEO, Nelbud Services Group
Greasing the wheels for future success.
With their brand successfully launched and the marketplace energized, Nelbud now has the ability to focus on what's next. Together, we're working with them to amplify their digital marketing performance and to use their new identity to better define and bolster their employer brand.
Start getting better results.
Take your marketing to the next level. We can help.