Driving Big Results through Dealer Marketing Campaigns

We helped Airstream partner with dealers to sell more product. Here's how.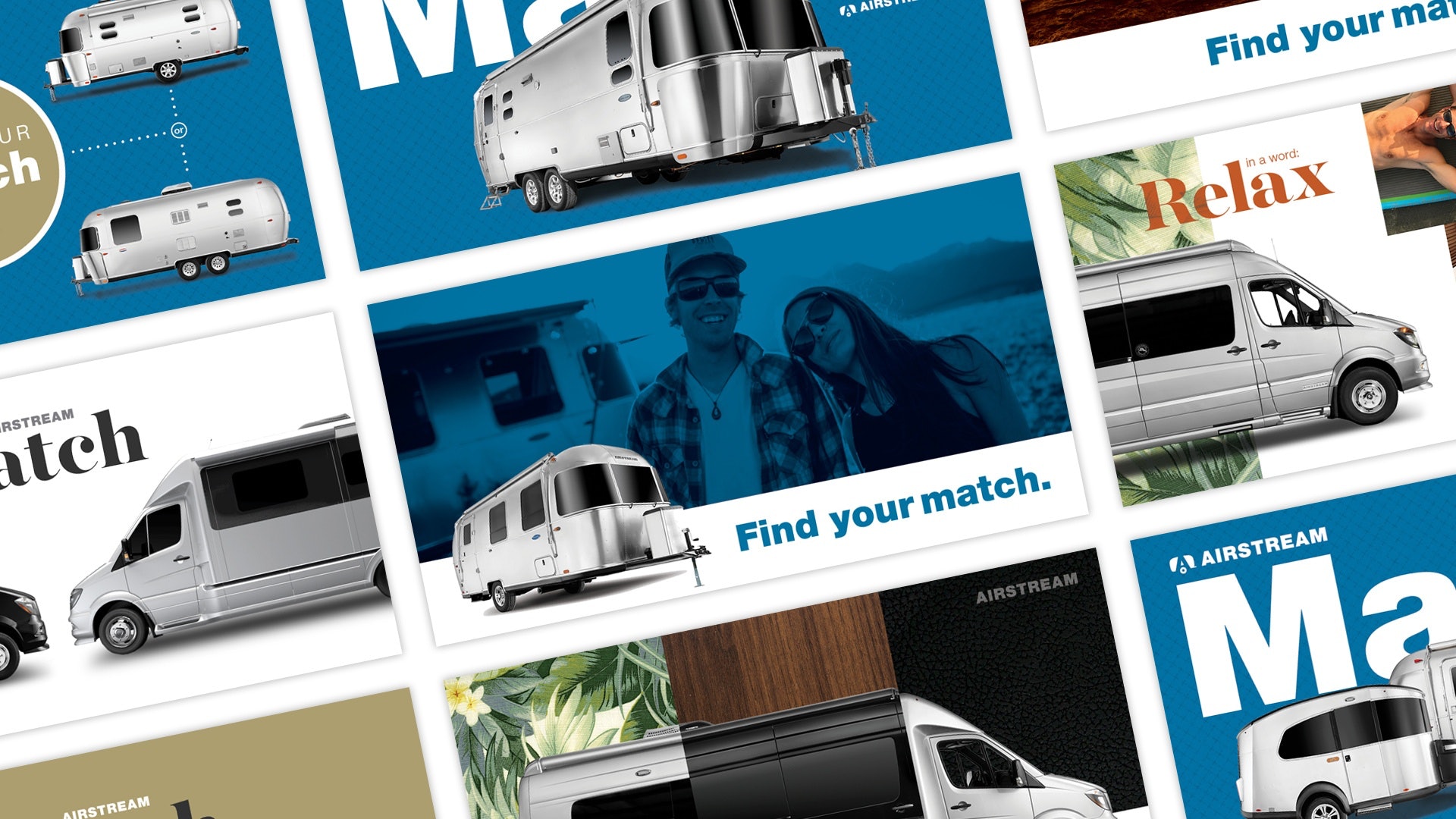 OVERVIEW
7,288,479
Ad Impressions
15%
Decrease in Cost Per Lead YOY for Participating Dealers
8%
Higher Click Rate in Dynamic Email Sends than Industry Average
A joint effort to drive sales.
Airstream, maker of the iconic "silver bullet" travel trailers and longest-tenured recreational vehicle manufacturer in North America, sells their products through a number of dealership networks around the world.
Over the past three years, Element Three and Airstream have worked together to create a dealer-focused digital marketing initiative—the Airstream Marketing Program (AMP) Digital Campaign—that generates leads and promotes participating US dealerships. And while the campaign that launched in 2015 proved incredibly successful, we knew it was just the starting point. With a growing number of dealers signing up for the program, we set out to make our summer AMP Digital Campaign even better.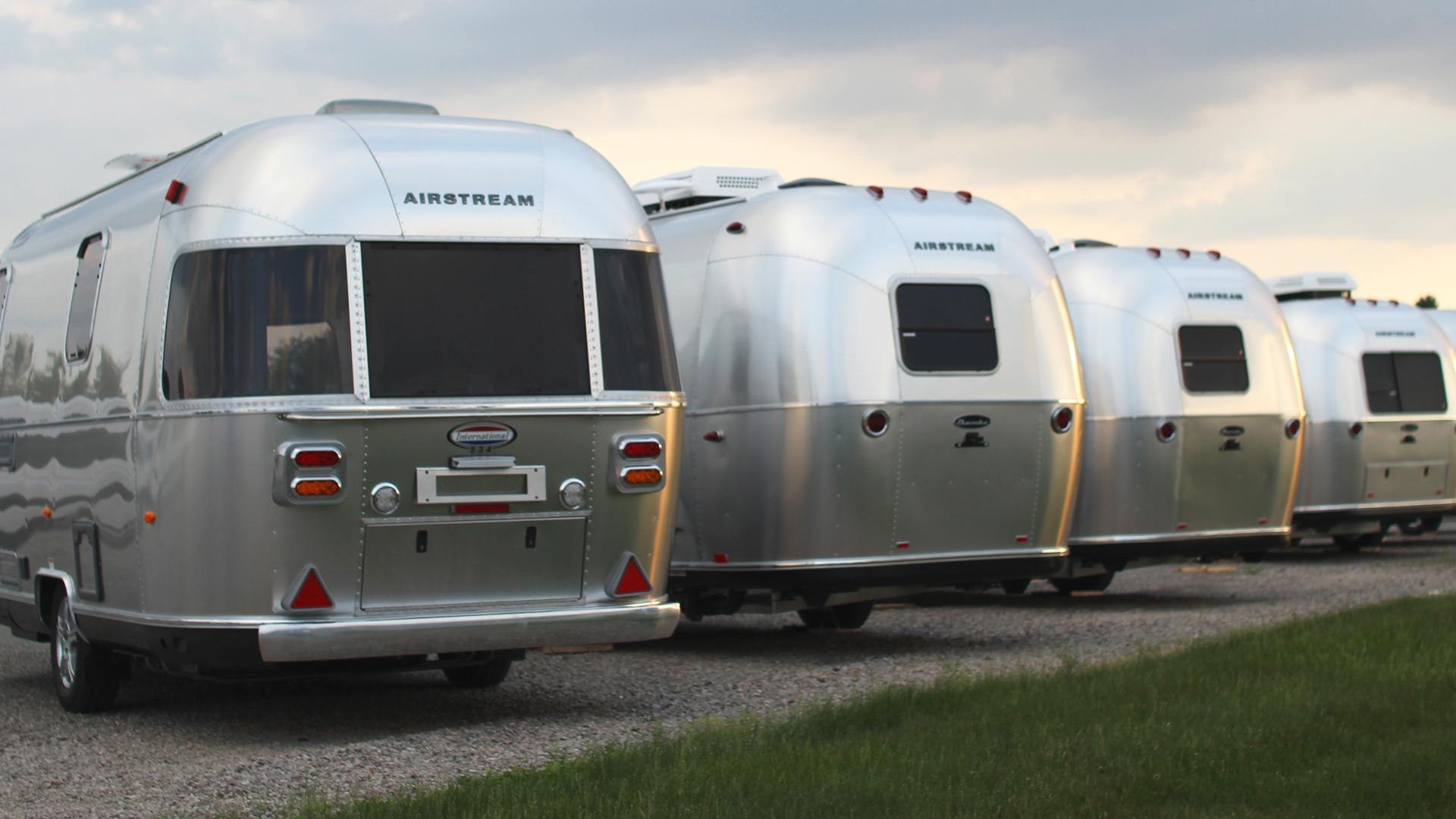 Expanding—and improving—dealer marketing campaigns.

The purpose of the AMP Digital Campaign—a campaign that's refreshed quarterly—is to deliver qualified, deep-in-the-funnel leads to dealers within a certain geographic area. And to beat previous campaign performance, we had to make our strategy that much better.
In particular, this involved three specific pushes on our part—creating a new campaign offer, optimizing our paid media strategy, and incorporating a dynamic, personalized email send.
Capturing feedback to fuel content creation.
First and foremost, we knew that the content offer needed to be refreshed. So we went right to the source and talked to customers, potential customers, and the Airstream community about what they looked for when choosing their model—everything from style preferences to floor plans and the kinds of trips they plan on taking.
Using this feedback, we developed Airstream Match, a creative guide that makes it easy for potential customers to understand and pinpoint the model that fits them best. Whether they were looking for more storage space or wanted an entertainment center for rainy days and movie nights, Airstream Match could point them in the right direction.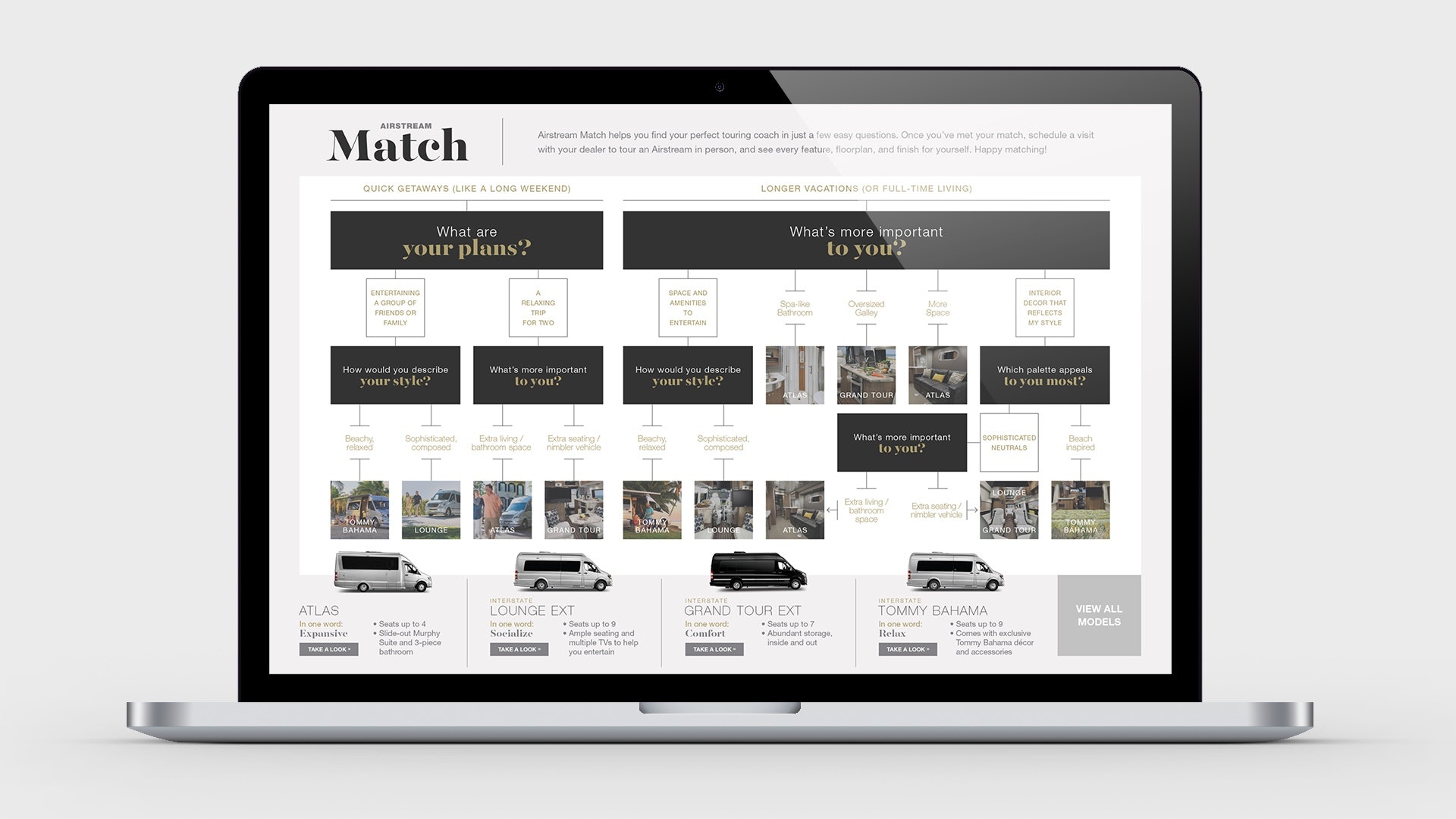 Once the user converted on the Airstream Match landing page, we sent them an automated email that included the guide and a dynamic element specific to them—their closest dealership location. By going one step further and personalizing the experience, users could reach out to their dealer or simply continue to engage with the Airstream brand at the corporate level. Win-win.
Element Three has taken a complex idea and simplified it into a highperforming campaign. It's a data-driven masterpiece that continues to perform for Airstream dealerships. Modern marketing is supposed to be thoughtful and precise—and this is it."
Adam Grillot
Digital Marketing Manager, Airstream
Constant optimization. Continued success.
Since 2015, the AMP Digital Campaign has helped Airstream build relationships with dealerships and generate revenue. And while the program has been successful in the past, thoughtful improvements, iterations, and optimizations made the summer campaign the best run yet. In addition to increasing ad impressions and beating industry email click-through rates, dealerships participating in the campaign experienced a 15% decrease in cost per lead YOY.
Start getting better results.
Take your marketing to the next level. We can help.