Airstream's Gift of Adventure Campaign

How Hipster Santa granted holiday wishes and record sales for the iconic travel trailer and touring coach brand.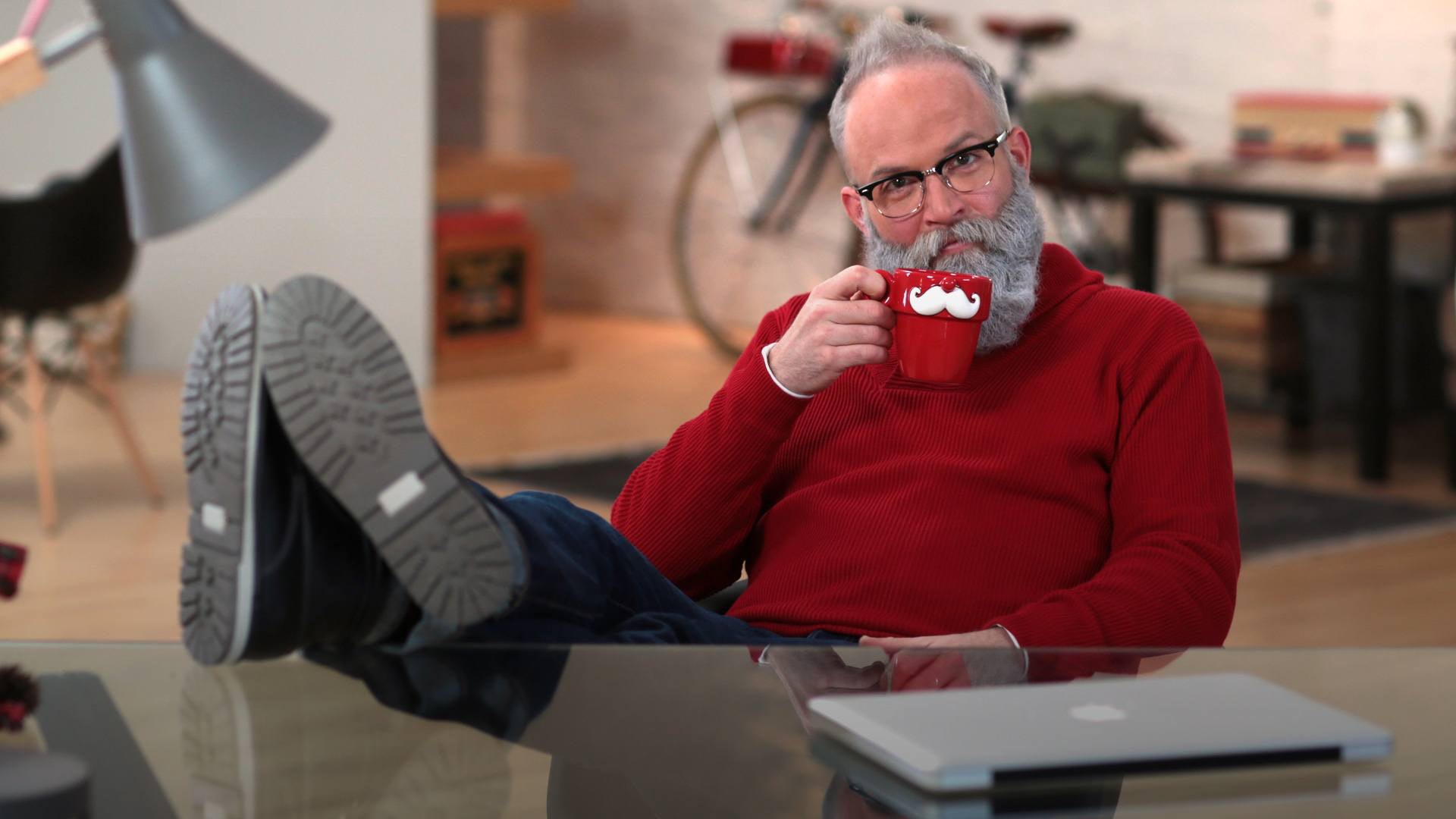 OVERVIEW
83%
Increase in leads year-over-year
107%
Increase in landing page conversion rate
95%
Decrease in cost per lead for corporate spend
Creating a bold, creative campaign that drives real results.

Airstream, manufacturer of the iconic "silver bullet" travel trailer, is the longest-tenured recreational vehicle manufacturer in North America. Following founder Wally Byam's credo, "Let's not make changes, let's make only improvements," Airstream has remained a timeless classic.
In order to increase previous model-year sales during a low-volume retail cycle that impacts the entire RV industry, Airstream sought to maximize leads and generate even more sales through a three-month-long marketing campaign.
The client wanted a big, bold holiday campaign that not only delivered top-notch creative, but also produced a positive ROI. To be successful, we had to focus on nurturing prospects through the buyer's journey, and continually optimizing the experience to drive the best results.
Santa wants an Airstream.
It's fair to say that we all want an Airstream, right? We all have at least a little wanderlust in us, even if we don't admit it.
And honestly, who's more adventurous than Santa? He sees the whole world every single year. Granted, it's at night, but still. Combine that adventurous spirit with a wide open off-season, and Santa's the perfect Airstreamer. So we ran with that.
The Gift of Adventure campaign was all about making it easier for people (and Santa) to get the gift they really wanted: adventure.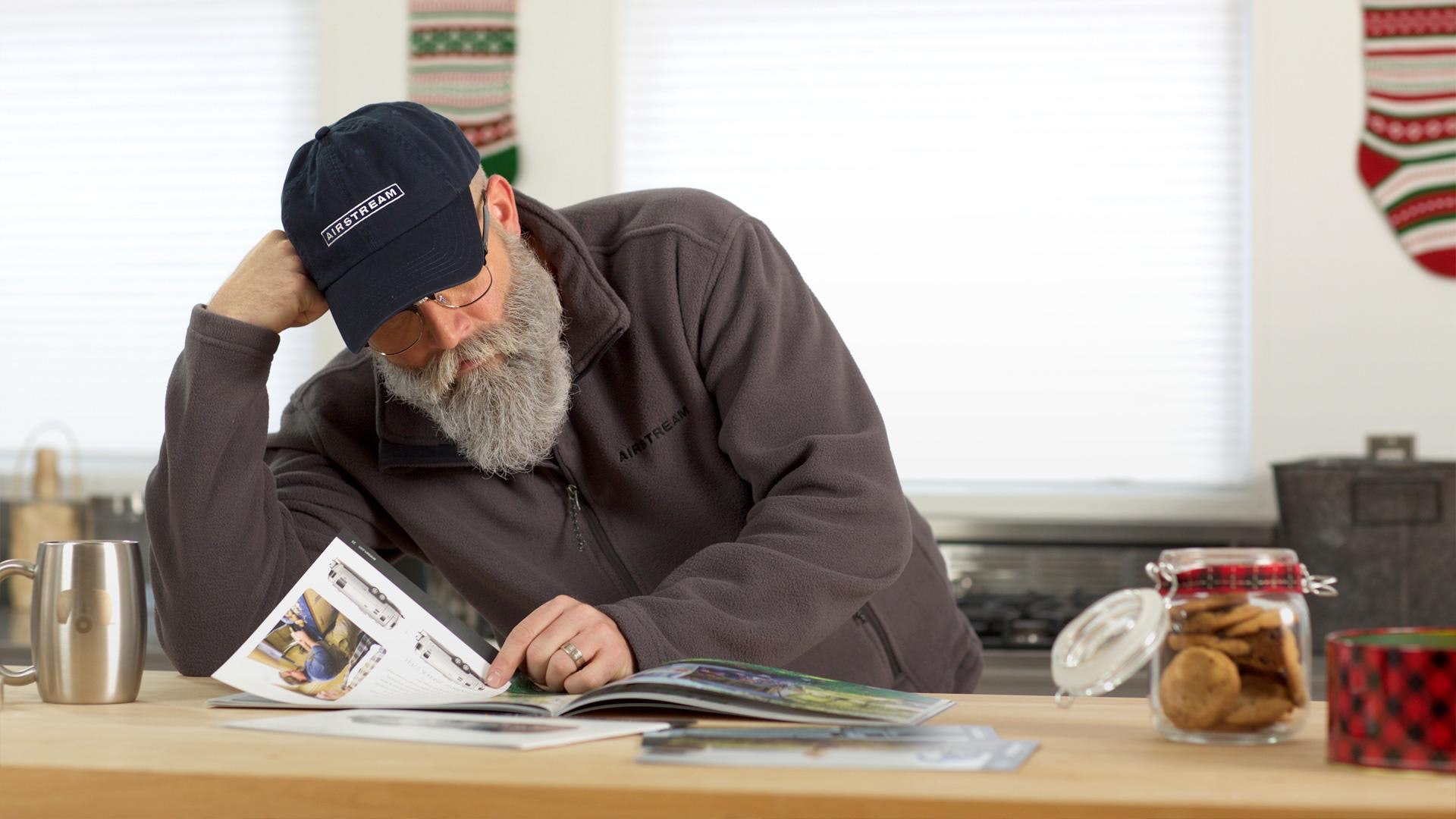 Our Santa is more of a Nick. Still the ultimate giver, only a little more edgy than he is round. He's not afraid to tell you what makes a terrible gift. And he could tell you stories about getting down chimneys, he definitely could.
Throughout a 10-part video interview series, we took Nick from modest guy who couldn't even come up with an idea of what he'd want for himself for the holidays to full-on Airstream fanboy. And his journey was designed to take every step a user takes as they go from general awareness to interest to ready-to-buy.
The Gift of Adventure: a multimedia, multichannel approach
Tons of paid digital, social, and email support accompanied each video, which collectively pushed to landing pages where users signed up for a rebate on a 2016 Airstream of their choice. We incorporated Santa-branded product pages, videos, and blogs throughout Airstream's website, with a heavy focus on optimizing conversion paths for mobile and desktop users alike.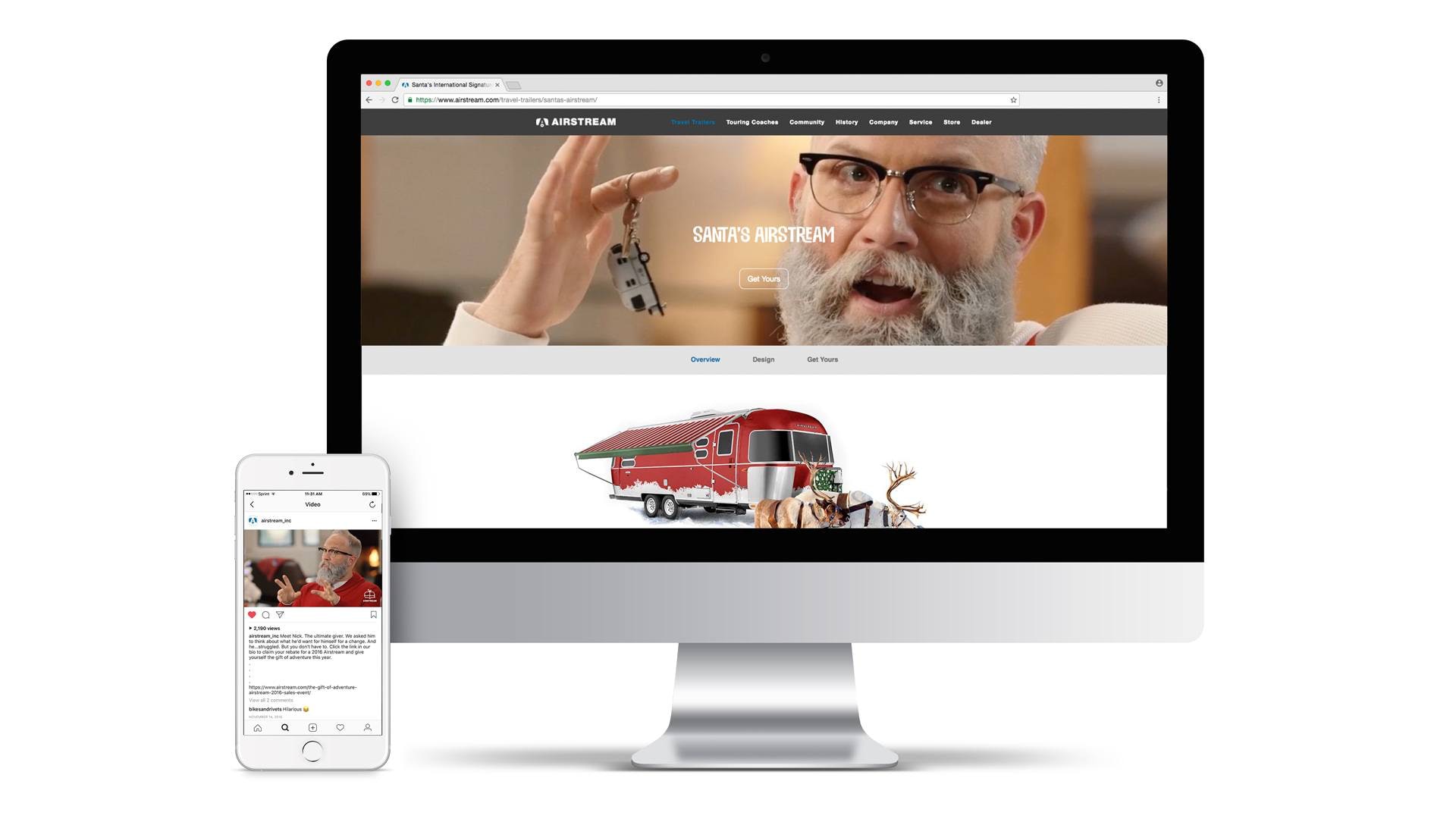 Far from set it and forget it.
The video series was progressive by design. Every two weeks, we showed users a new part of Nick's journey and tracked not only how much they engaged with him, but also how they interacted with the ads and the landing pages, and when the most conversions came into play. When we saw something that worked, we leaned in, redesigning and optimizing the landing pages and digital ads multiple times throughout the campaign.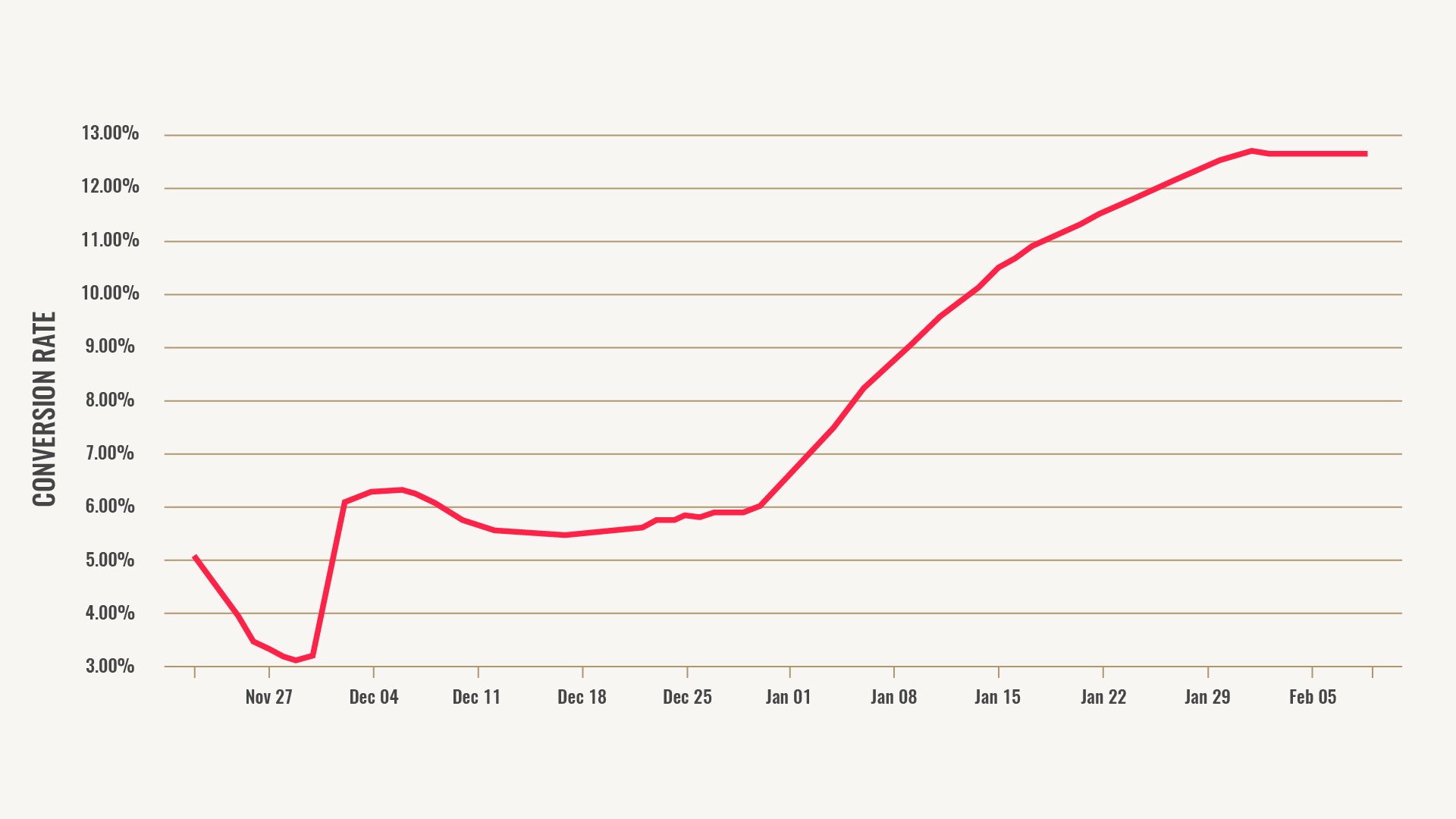 The campaign was successful because of the mixed-media approach and engaging video content that helped move people through the funnel. Without a remarkable media strategy and constant optimization, The Gift of Adventure wouldn't have driven the same kinds of results it did."
Steven Hileman
Marketing Manager, Airstream
Santa got an Airstream. And we all got what we wanted for the holidays.
Halfway through the campaign, we started a petition to get Nick a custom Airstream of his own. And in signing the petition, users got their rebate and converted into a lead.
By the end of the campaign, Nick finally got what he wanted: a custom Airstream. But more importantly, Airstream got what they wanted: increased leads and increased sales.
Our campaign was able to increase leads by 83% YOY. Airstream also saw a 44% increase in campaign-attributed sales YOY and a 107% increase in conversion rate on the Gift of Adventure landing page with the use of CRO testing.
Ultimately, we were able to find the right balance between creative excellence and campaign performance, increasing prospect/dealer engagement all the way through January, while decreasing cost per lead for corporate spend by 95%.
Start getting better results.
Take your marketing to the next level. We can help.