Marketing technology abounds like never before - from automation platforms like HubSpot to SEO tools like SEM Rush. Marketers like you have literally hundreds of tools at their disposal, but how do you ensure your campaigns are truly integrated amidst so many different layers of complexity?
Late last winter, we published an eBook that spoke to a "Converged Media Mindset." We shared methods to boost your marketing efforts with a holistic approach. And, guess what? It did really well! So, we wanted to make it even better. This post will preview some insights from the new eBook, "A Marketer's Guide to Content Promotion: Converging Owned, Paid Digital, and Earned Media," and give you a sneak peek of how we plan to put our money where our mouth is, so to speak.
In the first chapter, you will learn how to make the most of the content you control - your Owned Media. Your blog, website, social media accounts, emails, calls-to-action, etc. In the owned media section we tell you your blog can be the perfect vessel for promoting your larger content efforts. And look what I'm doing right now! Blogging about our new eBook. Brilliant, I know. We also cover segmented email lists and provide a tangible example of Airstream's email marketing success after implementing a specific, targeted campaign workflow.
Chapter two discusses Paid Media, or the content you purchase on third-party online resources that links back to your original content. You'll read about the potential impact of tactics like advertorials, amplification, paid social, and pay-per-click.
"Paid social media is also a great medium for testing variations of content pitches and campaign messaging, CTAs, and graphics to see what resonates more with your audience before launching your campaigns on larger paid channels," says Molly Borter of Found Search + Marketing.
Did you know the potential audience for paid social media ads could reach $8 billion by 2016, and that's just across the top eight platforms? You will learn how to use these tools and tactics to put your content in front of new prospects and gain more leads, something we can all appreciate.
The final form of media we discuss is earned. Earned Media is all about building and leveraging relationships. "When secured, earned media is exceedingly more valuable than pair or owned because it showcases your brand and your story in an unbiased, third-party capacity," says Lauren Cascio of Bohlsen Group. In addition to helping your brand's credibility, in online marketing this sort of publicity is important due to how Google ranks website and how users interact on the web.
The concluding chapter in our eBook focuses on converging owned, paid, and earned media to develop the most successful promotion strategy. Your content needs to be both useful and sharable. You need a budget, you need to research, establish a baseline, measure your results, and be able to adjust on the fly. We followed our own advice and we think you should too, so downloaded the eBook to learn more!
In summary, you'll learn how to:
Make the best use of the content you control, including your blog, website, CTAs and more
Reach the right audience with paid tactics like PPC, paid social and amplification
Create interest through earned publicity like news media, industry influencers and content syndication
Develop a holistic digital strategy that makes the most of your owned, paid and earned efforts
We are putting our money where our mouth is!
What now? We came up with a simple idea: What if we research and plan a promotion strategy around this new piece of content, employing the tactics we discuss, track our success, and share it?  Yes! Stay tuned for the results of our converged media promotion strategy.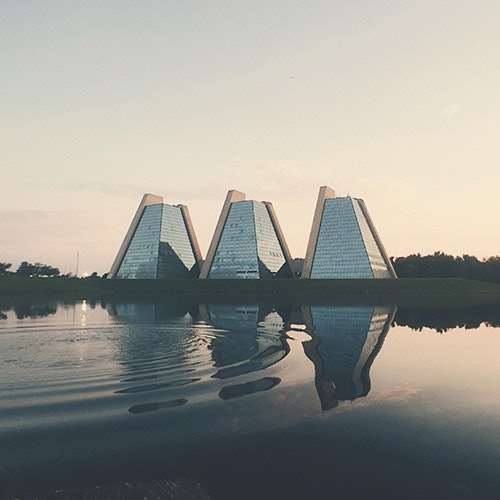 Element Three is a modern marketing agency for discernable brands. We build trusting, long-term relationships with clients whose destination is market leadership, fusing traditional, digital and inbound tactics to tell bold stories audiences can't resist. We don't rely on single tactics, stay loyal to any one medium, or favor one discipline over another. Instead, we go beyond the tried to find the truth about your customers. Using research and participation to deliver seamless brand experiences.
Feed your marketing mind and keep your skills sharp by opting into our weekly newsletter, packed with lessons we've learned firsthand. You won't regret it.
Subscribe.
Fill out the form to receive weekly insights, straight to your inbox.