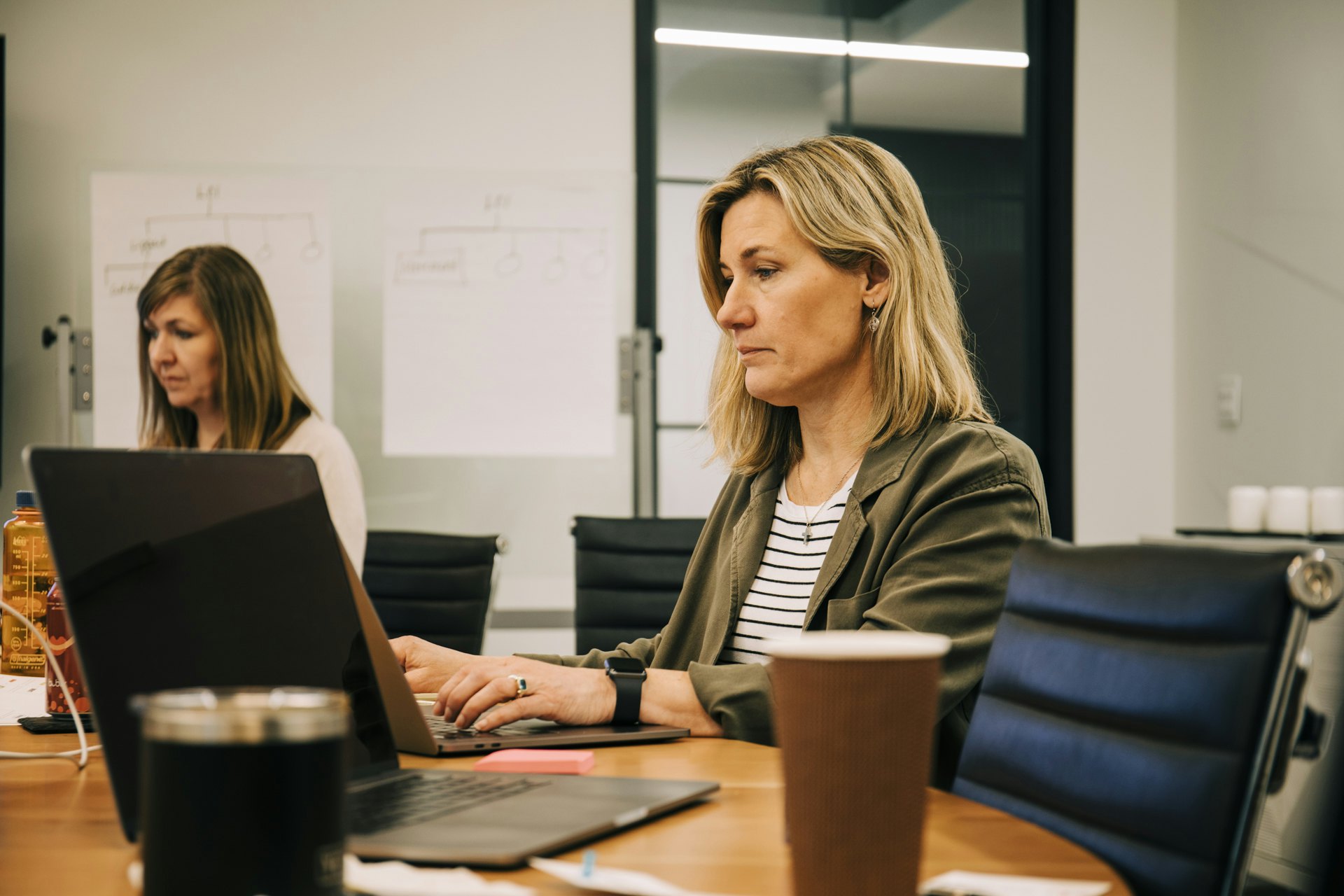 There are many companies who onboard new hires remotely all the time, because their company is geographically diverse and their employees work from home. But for companies like us, the real conversation is how to successfully shift from a culture where most of the onboarding experience is seen, felt, and heard live and in-person to a somewhat solitary, self-driven, digital- and Zoom-driven experience. When we started hiring remotely over a year ago, the hurdle was higher than I had anticipated. Really, it required the entire process to be reworked.
So how did we turn that corner with optimism and positivity, rather than resignation and a lot of sighing? Good question.
Our culture has always been center stage in our onboarding process, experiencing Element Three live and in-person in the office. It is infectious and fun and uplifting and engaging. Our office was a central hub for collaboration, interaction, high-fiving, and gathering. This has not been the case for the last 24 months—and we have now implemented a fully-hybrid work policy for the future. We had to find a whole new way to represent our culture of engagement and collaboration using new tools and resources. Here is what we came up with.
Invest in a learning management system that mirrors your culture.
For us, this meant keeping it simple and fun. We choose Lessonly as our LMS partly because they are local, and as a business, we believe in supporting your local community—business and otherwise—where you can. Lucky for us, their company culture had many similarities to ours, and their product is intuitive and easy to use both for the administrator and the user.
Once you have that LMS in place, you'll need to build out lessons to show newbies the ropes. Put yourself in the shoes of your new hire and think about what you would want and need to know if you knew nothing about your company. Keep it basic and simple, and make it easy for them to go back and review what they learned whenever they need it. Even the best lesson isn't going to be retained 100%, and the whole point is to make your new hire as comfortable as possible—not remind them of finals week in college.
If at all possible, do not sacrifice your day one onboarding experience.
Despite the fact that you probably shouldn't shake your new hire's hand, try to mimic the "normal" experience as much as you can. Hold your onboarding meeting live and in person, if possible. Put on that mask, find a room that provides for proper distancing, get out the hand sanitizer. But keep it live. For our day one onboarding, new hires are greeted with a big box of Element Three swag, including sportswear so they can represent the team right out of the gate. We buy them lunch and do a full office tour. Even though our office is currently pretty empty, they are invited to come in and work in the office any time they choose to do so (and we have a sign-up sheet so everyone knows how many people will be in on a given day, so it doesn't get too crowded for distancing).
Overcommunicate with your new hire—before, during, and after.
This part is particularly important if they are relocating to your area. Ensure they have all of the information they need, not only about your company but about the local area. Understand their individual circumstances. Are they making a big cross-country move? Do they have a family you need to consider? Are they local, but this industry is new to them? Fill in the gaps where you can and offer support in creative ways. Make sure they know exactly what to expect, where to go, and what their onboarding experience will look like. Schedule clear check-ins during their first 100 days. We do a 30-day check-in with our VP of Talent, a 90-day check-in with their supervisor, and a 100-day check-in back with the VP of Talent. Each engagement has a short but specific agenda, and each is focused 100% on how their onboarding experience is going.
Set up an onboarding mentor.
These days, mentoring will likely be done virtually, which takes some real focus and structure but it can work. Your new hire's mentor is a contact within the company who serves as their "go-to" for questions of all kinds. They have blanket permission to ask away, no matter how trivial they think the question might be. There is an initial meet and greet Zoom call, followed by planned weekly check-ins just to see how the new hire's doing. This mentorship is set up to last through their first 100 days. The mentor could be someone from their own department or from any other department at any level in the organization. I typically match new hires up with a peer with a similar scope of responsibilities, so they are not too intimidated to ask basic questions—it can be tough to ask a member of the exec team a question that feels silly or obvious. Coach the mentor on their responsibilities so they know what they're doing, and most importantly to take this seriously.
Make sure your resources are easy to find and to use.
We use specific systems for all of our engagements and without clear guidance, it can be overwhelming. Right out of the gate we walk them through each system, and couple this with specific onboarding lessons and resources in our LMS so they know where to go for what, or how to get a refresher on something they learned before. Refreshers are key, because no human can be expected to retain all of the information heaped on a new hire in the first few weeks. Having a resource database to review what was taught whenever you need it provides some peace of mind on both ends. Their onboarding mentor is also an important resource to go to for reminders of how we work during that first 100 days.
Shower them with swag and love.
Make it part of your culture that new folks are welcomed and properly introduced to the team on day one. We use BambooHR for our onboarding system and when a new person starts, an email goes out to the company introducing them, including the answers to some questions that give the team a chance to "get to know them"—simple things like what kind of music they like, what they like to do in their spare time, and whether they have any connections with people who are already members of the Element Three team.
Day one of onboarding is all about them. I meet with them face to face (well, mask to mask) in the office for 4-6 hours to make sure they have all of the information they need. We do a deep dive on our company, our system and processes, and all of the places where they can go for assistance. They get their big box of E3 swag. They are invited and encouraged to schedule individual introduction meetings with anyone and everyone in the company, including the exec team. These engagements are expected so the new hire does not feel uncomfortable putting a meeting on even the CEO's calendar.
This is onboarding's new normal.
Some of these tips and tricks are placeholders for when we can get back to real-time face-to-face engagements in our office. Some of them will stick around forever because they have made our onboarding experience better. My best advice is not to wait it out for better days, as I can see a future where many companies will never go back to what they once called "normal." A hybrid workplace with many continuing to work remotely will require you to continue to have an onboarding process that combines a remote and live experience.
This is a change that's not going away. Onboarding will not be a purely in-person exercise anytime soon, if ever again. So making it feel comfortable even when remote is going to be all the more important.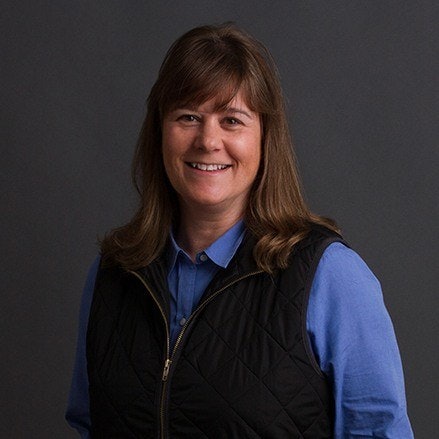 Karen Seketa has been matching people to positions for years, and she's the one who finds all the superstars that populate the Element Three family. She's been here almost since the beginning, and if you ask her, she'll tell you it was the best decision she ever made.
Feed your marketing mind and keep your skills sharp by opting into our weekly newsletter, packed with lessons we've learned firsthand. You won't regret it.