Surprise. 2017 is here and brands are continuing to fight amongst each other for relevance across social media platforms. But how can you tell where to invest your time, while also pushing for future growth? With platforms being born and put to rest within the same year, it's difficult to know which will pay off on your initial time investments.
Hiring a single employee with the sole purpose of social media management in mind is a key tactic for many companies to grow in that sector. It's never an immediate ROI, but over time your social manager's efforts turn into eyes to the products and services you offer, and they build true clientele that have followed your brand from an early stage. Never underestimate the power of a "like," it can go a long way. But which networks will be worth buying into for the new year, and how much effort should you put forth to start?
These are the platforms I believe ALL brands should devote their time and attention toward in 2017.
Facebook
The big names to watch for in 2017 might actually be the ones you would already expect, but perhaps don't understand just how much firepower they still have going forward. The way social media is trending is with expansion; they want to be big and they need to do it fast to outlast their competitors. If they can't compete with a niche offering of a smaller fast growing app, they buy them as Facebook did with Instagram, or blatantly copy it like Instagram did to Snapchat, now Snap, Inc, with their stories feature.
Facebook has almost a decade on the rest of the field, and has captured nearly 2 billion users. They are still the king when it comes to paid marketing campaigns and reaching a very specific market for a very small investment. But Facebook's own brand doesn't resonate with the younger audiences of the world, which is the the future. Don't underestimate what you can do with Facebook in 2017, they dominate the market when it comes to paid advertising campaigns. But when it comes to organic reach for a business page, Facebook's appeal may be beyond repair for your audience, so you may want to look elsewhere.
Instagram
In Facebook's own backyard is Instagram, which is getting up there in age for a social platform but still innovating quickly and building to expand to what I can see becoming an all-in-one service. Once a simple photo sharing app with quirky filters, they have now become a premium platform for sharing photos, video, and even live stories.
If you see Facebook as the tried and true test for reaching a current audience, then see Instagram as the cool kid on the block with the same financial backing and stability but faster and more approachable brand that many could flock to in the coming years. Investing minimal effort in Instagram can bring maximum organic reach over months or a year of photos and sharing your brand's story.
Snapchat
Snap, Inc., on the other hand, is the true fresh blood in the marketplace with their app Snapchat. They have technically been around since 2011, but it wasn't until about 2014 that they became a true powerhouse to young teens and older audiences alike. Pushing true innovation in the space with less filtering and raw style photo and almost live video moments was key to their success, but Facebook and Instagram seem to be adapting quickly, while Twitter is also exploring this with their live video service Periscope.
Early in 2016, Snapchat appeared to be slowing drastically and losing its luster fast. Many predicted they needed to do something brave and bold soon after Instagram released their own version of stories built into a larger platform. Snapchat soon after rebranded to Snap, Inc. and released a wild physical product, something none of the larger names mentioned above have done.
The product in question is Snapchat Spectacles, a wearable that redefines social media. Built into hip-looking sunglasses is a camera and a single button. Once synced, pressing the button allows you to record 10 second video clips and uploads them straight to your Snapchat account.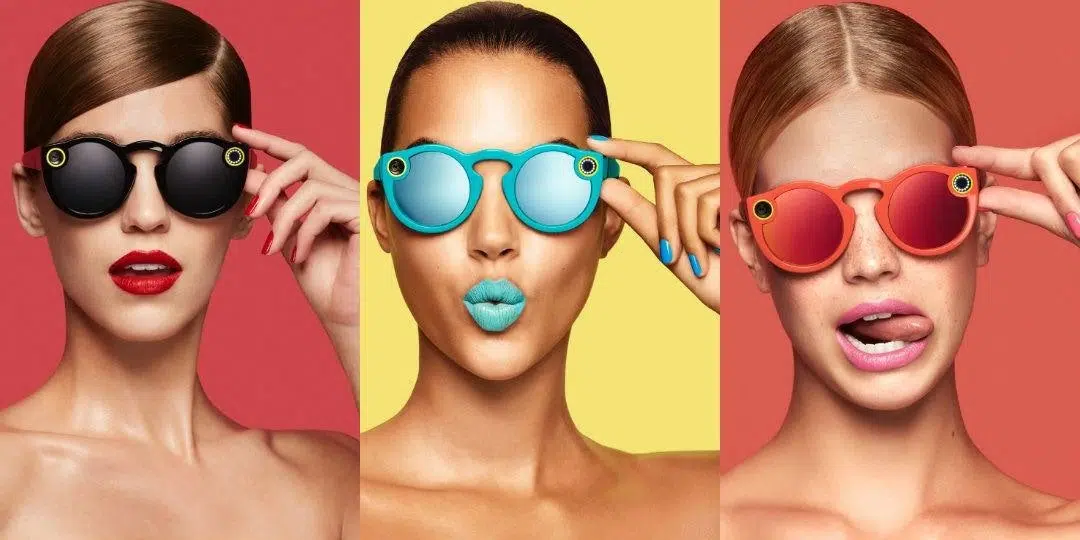 Solid branding and flawless marketing execution built quite a cult following around the product, as bright yellow vending machines began showing up in select markets around the country, where lines of hundreds came to purchase them for $130 each. This brought huge potential to the brand and threw the tech world for a loop as Snap, Inc. officially became a physical tech company.
The product at first seemed like a gimmick but it did something no other social network has done in years – revolutionize the way we consume content. The video output is circular, and when the screen of your device is tilted in either direction it fits to the screen size you are viewing it on. That is true innovation within the space and one I will fully accept as a way to get back into Snapchat. Brands can use this within a day's work and show behind the scenes access to what they do, or even bring folks on a walkthrough of a product or service without needing to think far into what they are creating – it simply updates automatically.
Pokemon Go and Honorable Mentions
Easily the biggest app of 2016 that only made it to my honorable mentions is Pokemon Go. Yes, you might be thinking it's a joke to add a mobile gaming app about a little monsters game from the 90's as a real source for reaching an audience, but it's worth listening to. The Pokemon brand is still very relevant today, and that game's release massively exceeded expectations for many last year. Once I downloaded the app I knew its potential for marketing purposes, like the opportunity to have branded hotspots that players could flock to – like a Starbucks coffee shop – to gain access to a special product, or even a local park to be a part of a city-wide event.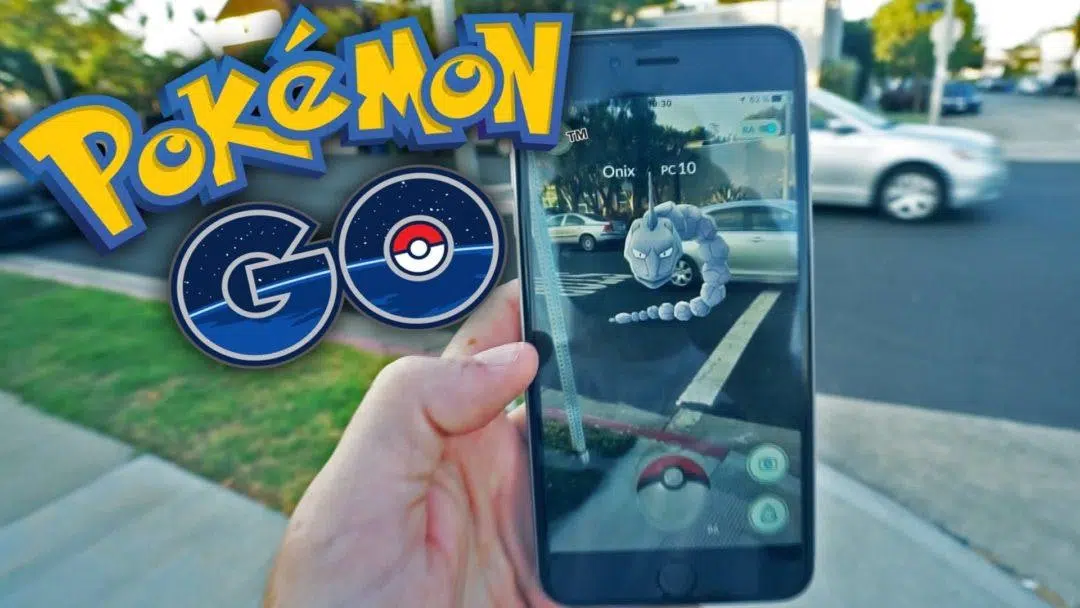 You may ask, what about other large networks such as YouTube, Twitter, and even Pinterest? Those are all outstanding platforms in their own spaces but they are a bit more specific to a niche. YouTube continues to grow quickly, though the fact that the number of monthly active users is large is mainly due to reshares and views based on Facebook, rather than within the somewhat clunky app itself. YouTube is a very complex one to learn quickly but it's manageable to explore if you have the resources and knowledge in video, editing, and publishing to the web to share across multiple platforms, which is where you will get the majority of your views.
Twitter has been said to be a dying breed for some years but it still spikes in popularity when breaking news is released minutes if not hours before any other news outlet. Its expansion of live video with Periscope shows promise, but with Instagram, Facebook, and Snapchat all larger and existing within that space, it's hard to see it lasting much longer. Pinterest is an interesting one for sure, and a very large draw for women between the ages of 24-45 – but it's still very niche, and relies on users to fill its pages with others' content which is also pulled from places like Instagram and Facebook.
Social Apps in 2017
2016 was an interesting one from a social standpoint to say the least . Many predicted a strong drop in engagement on a few platforms like Facebook and Instagram, yet they grew and expanded with new features that people actually wanted. The incredibly fast adaptation of Instagram Stories breathed new life into the app, along with a new view for those that wanted to get away from the well-curated feeds of their followings. We did see a few big names go down, including Vine, which to many was a huge shock as they were a huge factor in launching the quick snippet video movement and definitely influenced Snapchat and Instagram to develop their stories and Boomerang features.
In my opinion there will always be more apps, more social platforms, more to pull our attention from another, and there is nothing we can do about that as marketers or business owners. What we do have control of is how we go about engaging with each of those options, and using them to our advantage to tell a story and bring life to a product we believe others will want. My biggest advice for the tried and true networks on the market now – like Facebook, Instagram, and Snapchat – is to simply join and create an account. Add them to the front page of your phone and use them every single day. Challenge yourself to learn the ins and outs. These platforms are being used by vast numbers of audiences today, between so many various age ranges – Facebook with their 24-55, Instagram with 18-35, and Snapchat well under both of those but growing towards older audiences in the range of 12-24.
In the end, what you need to do when selecting a social platform for 2017 is find what you feel fits with your brand, and create executables to bring awareness to your product or services. You want to make sure it feels well-curated, but also personable and visually appealing. If that means hiring a specific talent to explore that in all directions to see what works, then go for it. My only advice to you is just try them, even new releases that have not been tested yet. Jumping on an app early has perks like a unique user name, and being the first to market to test it so you're ahead of your competitors.
One tip I can give from experience in testing social platforms is to download it and use it daily for a month. Explore how top users are engaging with their audience, and look at which accounts are pulling together the best content to fill their followers with love for the brand. I want to know that what I put out there is at the very least better than my last post. This breeds good momentum as well as a mindset to always create.
Below I have ranked the top social networks in order of which has the most value for any individual brand looking to grow and build awareness on social media. Along with the list is each network's active monthly users, a measureable very important to watch for in any building social media form. This gives you a look at how well the network is doing, and also gives you an accurate accounting of possible reach. Let's get started together!
Top for any brand in 2017
Facebook 1.9B (monthly active users)
Instagram 500M (monthly active users)
Snapchat 150M (monthly active users)
YouTube 1B (monthly active users)
Twitter 300M (monthly active users)
Honorable mentions with huge potential
Pokemon Go 40M (monthly active users)