From the outside, the marketing and advertising landscape can sometimes be difficult to parse. There are tons of options that can look fairly similar when you're comparing them, and part of the issue is the way marketers talk about themselves. Two agencies might have very similar branding and use much of the same terminology to describe themselves while offering very different services and capabilities. Picking the best marketing partner for your business can, therefore, become a lot harder than it needs to be.
So let's break down the general categories of marketers you're looking at, how they differ, and what each is going to provide in terms of services and capabilities.
What are the types of marketing firms?
In general, there are four major types of marketing firms, ranging from single-person specialty shops to multinational strategy experts. In ascending order of the level of complexity of the engagements they prefer, the types of marketing partner are:
Freelance
Boutique
Agency
Consultancy
Let's dig into each one in turn.
Freelance marketing support
While this is the smallest of the options, freelancers are typically quite adept at solving the marketing problems that fit their expertise. As in any other industry, a freelance marketer is self-employed rather than working full-time for a larger agency. Most freelancers have a specific area of concentration—that is, you'll employ a freelance writer or a freelance designer rather than hiring a freelancer to do everything from creative to digital to strategy. Freelancers can be of great help when they're brought in to get a project done fast, or to assist when you need all hands on deck but you realize you don't have enough "hands" available.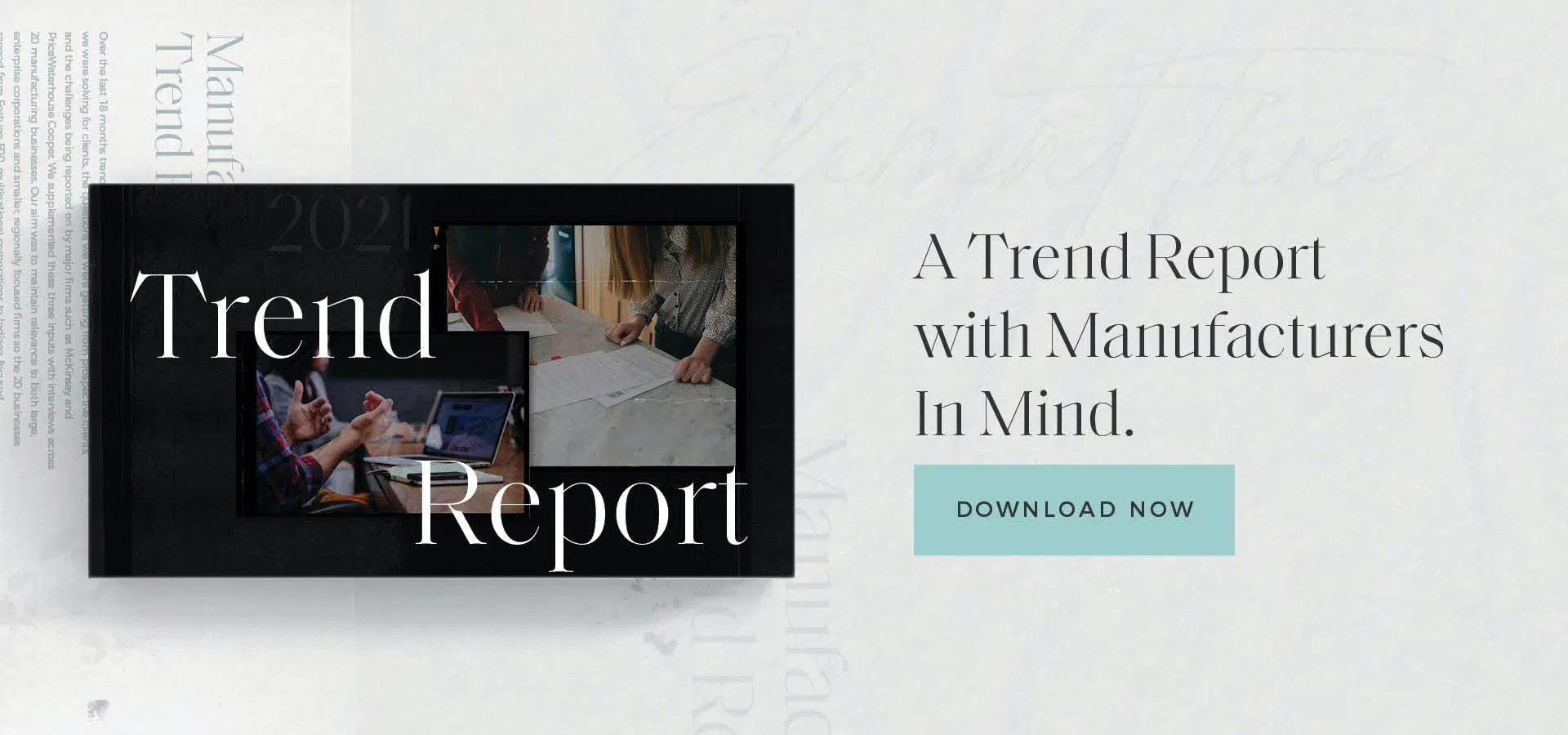 Marketing and advertising boutique
A marketing boutique is kind of like freelance on steroids. It's a group of specialists who typically focus on one area of marketing—basically a small agency with specific expertise. For example, a boutique video agency could handle every part of the video production process, from planning and storyboarding to shooting on-site to editing and producing a finished product; they wouldn't be likely to be able to churn out ad copy or execute a digital ad buy, though.
A boutique agency is more likely to be a good fit for a smaller client or a specific one-off project, simply because they're more cost-effective than a larger agency for that kind of work. But no matter the size of your business, if you're looking for a personalized touch and a precise service type, boutique agencies are a great option.
Marketing agency
The phrase "marketing agency" is often used generically to describe all marketing businesses, but it's more accurate to say that a marketing agency is a full-service organization that can offer clients a wide variety of solutions to their marketing problems. An agency may act strategically, but in general clients will go to an agency to enhance or supplement their existing marketing strategy.
That means there are two main differences between a marketing agency and the other outfits we've discussed thus far. First, a marketing agency is not going to have a single specialization. An agency won't only work with video, or restrict themselves to digital advertising. They can do it all—or, if there is a gap in their expertise, they'll know how to fill it. So the chances are pretty good that you'll be working with a larger team with a more diverse set of abilities than you will with a boutique or a freelancer. The other difference follows naturally: when you work with a marketing agency, they might determine that the best way to solve your marketing problem is to mix a number of disciplines into a more cohesive and complex engagement rather than just focusing on one potential solution.
Marketing specializations: a sidebar
Before we talk about the last type of marketing organization, let's take a look at the individual parts that make up the marketing whole. If you're looking for a specialty firm, these are popular areas of expertise you'll be targeting, and if you're working with a full-service agency these are the specializations you're likely to see in the team that works with your organization.
ADVERTISING/MEDIA
Handles the full execution of traditional campaigns from media planning and buying to campaign optimizations.
DIGITAL/ONLINE MARKETING/SEO
Specializes in any type of marketing that involves the internet. They focus on different tactics that send traffic to a site and engage users once they get there.
BRAND
Focuses on building and maintaining a business's identity. Creative, design, and communication may also fall under their umbrella.
CREATIVE/DESIGN
Represents a brand visually through logos, ads, packaging, and more. A modern team can cover both digital and traditional print design.
PUBLIC RELATIONS
Ensures a company and its products or services are positively mentioned in the media—newspapers, magazines, TV, radio, trade shows, conferences, and more.
RESEARCH
Investigates the competitive outlook of your industry, the wants and needs of your audience, and more on behalf of your company. The research can range from focus groups to fieldwork, including street questionnaires.
SOCIAL MEDIA
Helps companies build their social media presence by developing a strategy and executing tactics. Popular platforms include Facebook, Instagram, Twitter, LinkedIn, and YouTube.
WEB DESIGN
Builds, develops, and hosts websites.
Marketing consultancy
We close out with the marketing consultancy, which takes the agency model and spruces it up a bit. Like an agency, a consultancy is going to be able to provide pretty much any marketing service a business could need. The difference is that instead of fitting into your existing marketing strategy, a marketing consultant takes the reins. They know the right questions to ask about your business and industry to build a strategy that fits the real needs of your business and helps put it on the trajectory to meet business goals.
The consultancy will likely also execute on that marketing strategy—they don't necessarily just think, they can also do. In this way a consultancy is similar to the full-service agency, only they'll think holistically about the strategy behind everything they do rather than concentrating on choosing tactics that can work.
So which type of marketing organization is best?
Well, that depends entirely on your business and your situation. If you have an expert internal marketing team that has a solid strategy in place, you might not need a consultancy. Instead, perhaps working with boutique agencies or freelancers to meet short-term needs is best. If you're just stuck—your strategy isn't working, you don't know where to start to change the trajectory of your business, or you just need help with a lot of different parts of your marketing setup—then a strategic agency or a marketing consultancy is your best bet.
It's important to have a grasp on what different types of marketing partners can provide because there is no "best." The biggest or most famous option isn't always going to be the answer. There's only the "best for you." What kind of help do you need? Find a partner who can do that, and do it well. And don't worry about the rest.