The workplace of the future is shaped by the marketplace of the future: everything from how buyers choose goods and services to how they consume them affects how businesses shape and equip their teams. Today's customers expect near-instant responses, personalized on-demand content, and a seamless buying experience across devices.
Outdated marketing and sales methods and cumbersome tech stacks can impede progress on both the buyer and seller sides. Issues like an excess in approval workflows, scattered offline documents, and a backlog of internal communications can lead to mixed marketing messages, off-brand content, slow sales processes, inefficiencies, and inaccuracies. Businesses must recognize the importance of technology in enhancing the workplace in order to prepare for the future of work and keep up with modern customer demands.
According to Forrester, 72 percent of businesses say improving customer experience is their top priority, but only 63 percent of marketers are prioritizing the implementation of technology investments to help them reach that goal. Further, 49 percent of CMOs indicate that tech management is still too slow to meet their needs.
As more organizations and marketing departments adopt better tech stacks and automated solutions, how are they better equipped to succeed in the future?
Mobility
With 28 percent of workers already on geographically dispersed teams and another 15 percent of employees indicating they are more likely to stay at a job that offers flexibility like working remotely, research shows that the future of the workplace needs to be mobile-friendly.
Companies can use enterprise communication apps to streamline communication and the exchange of documents even when employees aren't all under the same roof. And to avoid ending up with bloated tech stacks and time wasted switching back and forth between apps and programs, organizations are encouraged to provide a standard tech stack or toolkit for their dispersed teams.
Speed
Urgency is essential in today's marketing and sales landscape. Prospects are looking for immediate responses—meaning marketing teams need to be ready with the right messaging at a moment's notice, and sales teams need to be able to find and send the right content as soon as a prospect reaches out.
When marketing materials and sales documents are scattered in an offline folder wasteland, time (and the sale) can easily be lost as teams struggle to find what they need. A central, searchable online repository is essential in making sure the correct, most up-to-date content is ready and available as soon as the marketing and sales teams need access to it.
Accuracy/Consistency
Document processing mistakes are largely due to user-generated errors. When data and information is inputted manually, unforeseen errors are easily made. Many marketing and sales software solutions can be integrated with back office systems like CRM and ERP to populate documents with accurate information, while processes like documentation and email can also be easily automated, essentially eliminating the possibility of user error.
Pre-built templates and online repositories can also reduce errors and increase accuracy and consistency. Marketers can ensure all the content stored in the repository is up-to-date and brand compliant. Sales teams can access and pull this content at any time, knowing they're using the correct versions. Templates promote consistency in that all team members will create documents from the same branded, approved source.
Marketing and sales teams who implement and adopt the right automation and software solutions can expect greater mobility, speedier processes, and increased accuracy and consistency across the board—all key elements in succeeding in the workplace of the future.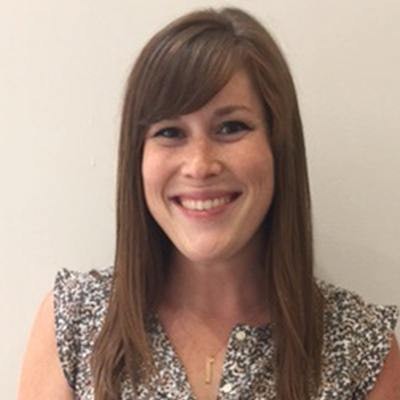 Kelli Blystone is the digital content specialist at Octiv, a sales productivity platform that revolutionizes connection and collaboration across the sales software ecosystem.
Feed your marketing mind and keep your skills sharp by opting into our weekly newsletter, packed with lessons we've learned firsthand. You won't regret it.