For some companies, the process of laying out their core values is not taken all that seriously. Pick a few bland and generic cookie-cutter company values that everyone agrees are important, throw them together, and call it a day. After all, your core values are pretty much just a vanity exercise, something to put in the "About Us" section of your website to make it seem like you're not just selling stuff, but trying to answer a higher calling. Right?
Not quite.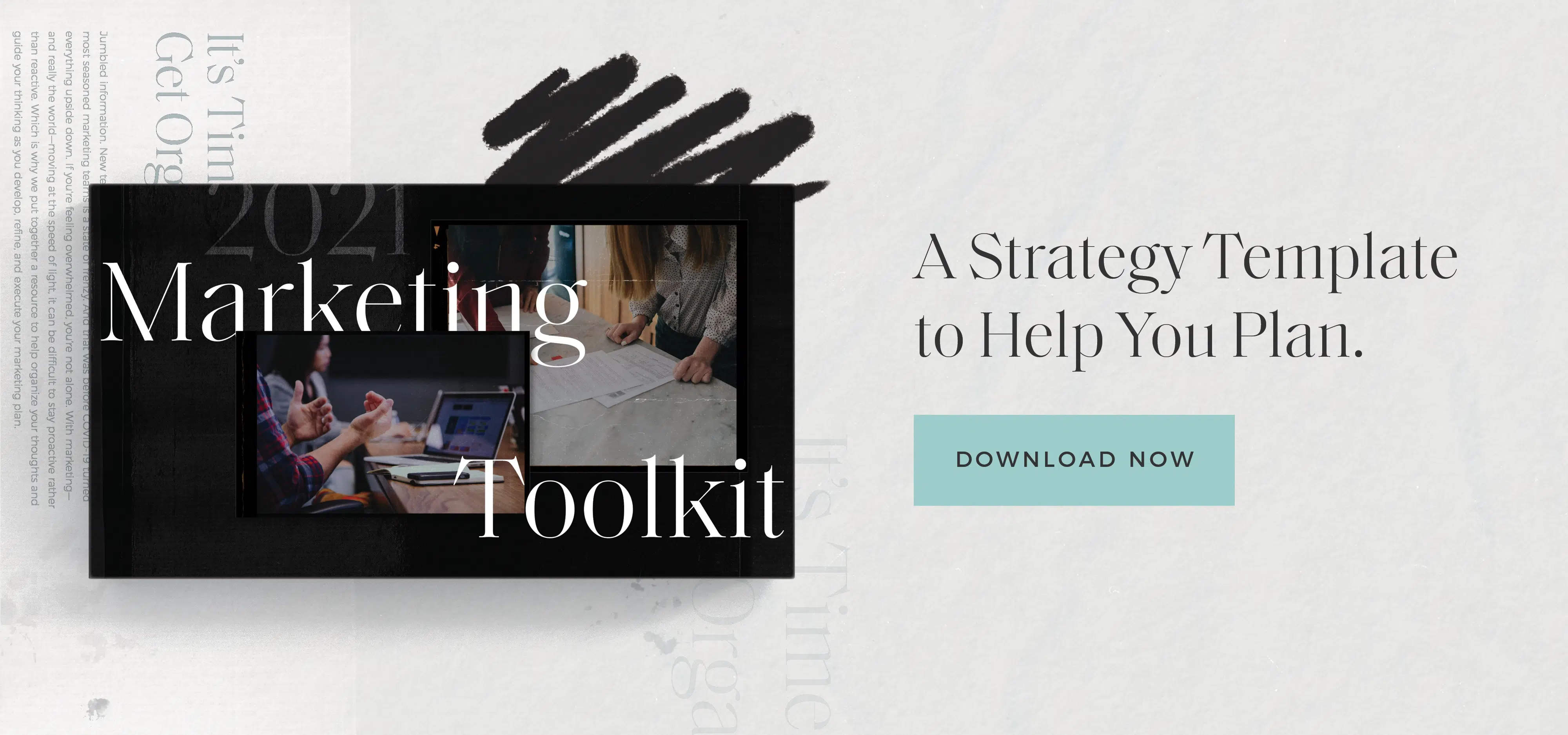 The Importance of Company Values
As you can probably guess (we are writing about core values, after all), we feel strongly that companies should have authentic, thoughtful values to guide their employees and business. We're pretty proud of our own set of core values—not only the ones that we chose to highlight, but also the process that we used to get there, and the degree to which our whole team has embraced them. They're how you get from just doing business to do business to serving your greater Why, and they're how you make sure each and every member of your team knows what's expected of them and how they can succeed.
If you're thinking about your own company values right now, you might be wondering how others did it—that is, what are the values that define some businesses and brands you admire. Let's take a look at some of the best company core values examples from some of the biggest brands and see what we can learn.
Adidas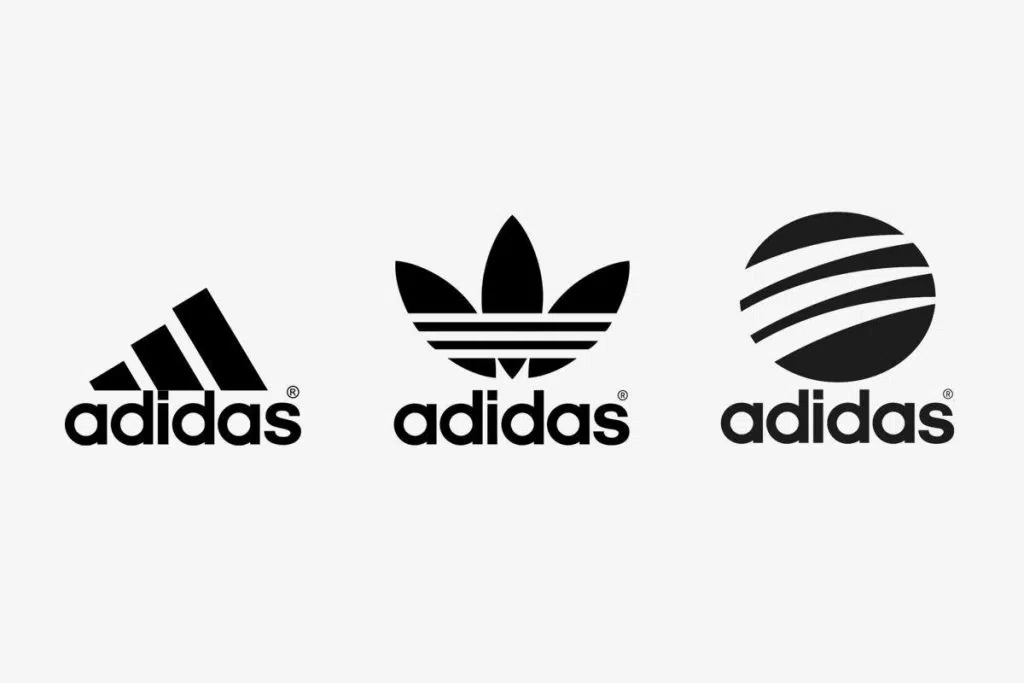 As you might expect from one of the world's foremost sports apparel producers, Adidas places their core values in the frame of a competition, saying among other things that "we play to win." Here are Adidas' core values:
Purpose: Through sport, we have the power to change lives.
Mission: To be the best sports company in the world.
A deeper dive: "Athletes will not settle for average. And neither do we. We have a clear mission: To be the best sports company in the world. Every day, we come to work to create and sell the best sports and fitness products in the world, and to offer the best service and consumer experience—and to do it all in a sustainable way. To successfully do that, we focus entirely on our authentic sports brands as they connect and engage with our consumers."
It's all about winning—improving their competitive position, achieving peak performance—and, in that, Adidas' values match those of their customers.
Ben & Jerry's Ice Cream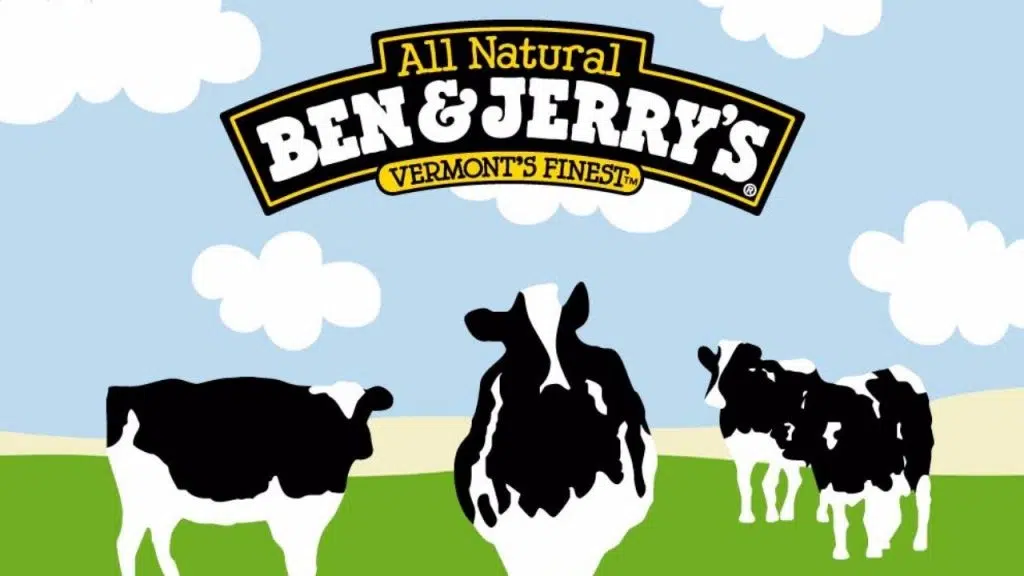 If you know Ben & Jerry's, you know they march to the beat of their own drummer. Since day one they've done things a little differently, and their iconoclastic style definitely shows through when you look at the values they emphasize.
Our Product Mission drives us to make fantastic ice cream—for its own sake.
Our Economic Mission asks us to manage our Company for sustainable financial growth.
Our Social Mission compels us to use our Company in innovative ways to make the world a better place.
A deeper dive: "Central to the Mission of Ben & Jerry's is the belief that all 3 parts must thrive equally in a manner that commands deep respect for individuals in & outside the Company & supports the communities of which they are a part."
For Ben & Jerry's, it's not enough just to turn a profit, or even to provide the best possible ice cream product to their customers. In addition to those two goals, they want to use their business to try to make the world a better place through charitable work (the Ben & Jerry's Foundation was founded in 1985 and receives 7.5% of the company's annual profits to fund "community-oriented projects") and activism (Ben & Jerry's works to support causes they believe in, including GMO labeling and preventing climate change).
It can be hard as a business owner to decide to take a stand for a cause you believe in. It's a big risk —everyone isn't going to agree with the specific things that you may want to support, of course, and the fear of losing customers can overpower a desire to do good. But for a business that wants to do more, no matter what "more" means to you, Ben & Jerry's is a great role model.
Google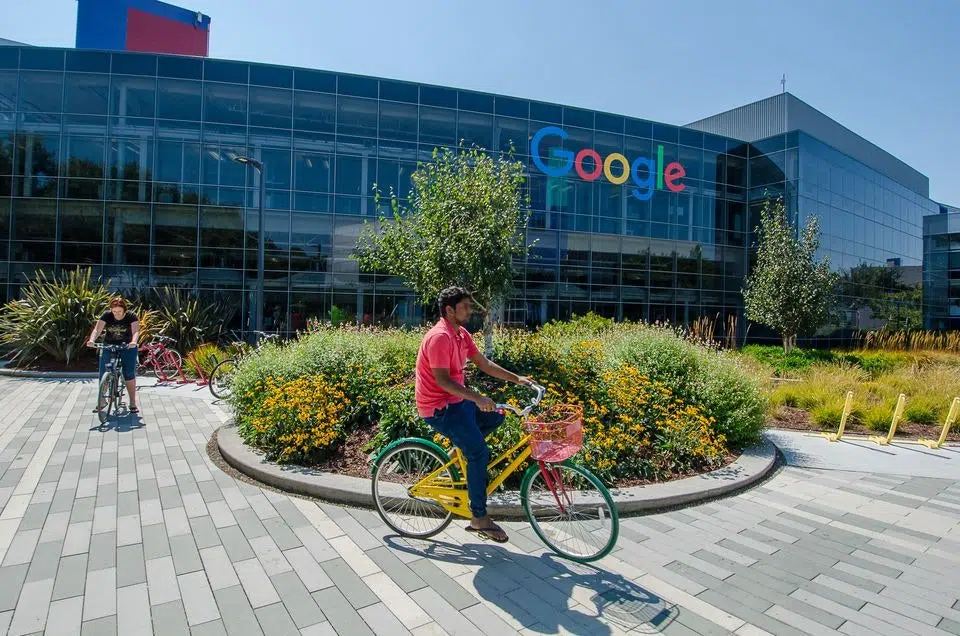 One part of Google's core values—"don't be evil," originally, but since replaced with the more positive and less amusing "do the right thing"—is pretty well known. But while that's the boiled-down version of Google's values, it's not the whole story. Here's the rest of what Google believes in:
Focus on the user and all else will follow.
It's best to do one thing really, really well.
Fast is better than slow.
Democracy on the web works.
You don't need to be at your desk to need an answer.
You can make money without doing evil.
There's always more information out there.
The need for information crosses all borders.
You can be serious without a suit.
Great just isn't good enough.
As a technology company, Google's priorities are a bit different. For example, you're unlikely to find something like "democracy on the web works" on a list of the most important things to Adidas, just like you won't find Google worrying about athletic performance. Their values also reflect the industry (and the company itself) in their tone, which is a bit less formal and more philosophical in nature. "You can make money without doing evil" would work just as well as the title of a TED Talk as it does a core value for a business.
Starbucks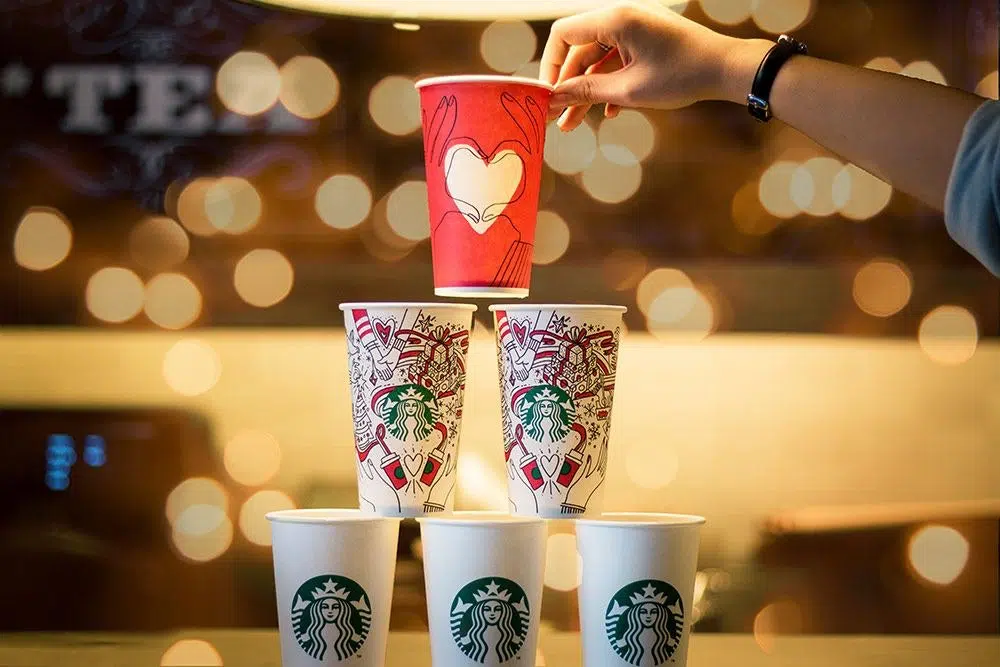 You can get coffee pretty much anywhere, from gas stations to fast food restaurants to your office's Keurig machine. That's part of the reason Starbucks is such an impressive story—they took something that's essentially a commodity and became not just a luxury version but the market leader. Their core values are a road map showing how they did it.
"With our partners, our coffee and our customers at our core, we live these values:
Creating a culture of warmth and belonging, where everyone is welcome.
Acting with courage, challenging the status quo and finding new ways to grow our company and each other.
Being present, connecting with transparency, dignity and respect.
Delivering our very best in all we do, holding ourselves accountable for results.
We are performance driven, through the lens of humanity."
The first thing mentioned in the list is something that's credited by many as the key to Starbucks' success—the culture, the atmosphere that their shops evoke. Howard Schultz, the company's executive chairman and former CEO, said, "We're in the business of human connection and humanity, creating communities in a third place between home and work." The whole set of values is built around that; even when talking about things like business results and growing the company, the tone is pleasant and almost familial, reflecting the community vibe that Starbucks cultivates.
JPMorgan Chase
Unlike most of the other businesses we've discussed, you probably aren't looking for a lot of frills in the core values of a banking institution. For a lot of us, "we won't lose your money" is sufficient. JPMorgan Chase is the largest bank in the United States and has historical ties stretching back into the late 1700s, so they have a solid reputation base there. But what else do they focus on?
Exceptional client service
Operational excellence
A commitment to integrity, fairness and responsibility
A great team and winning culture
It should come as little surprise that Chase's core values are a bit more cut and dried than, say, Starbucks'. There's no question of "warmth and belonging" here, just business. And if your business is purely about results, just about the bottom line, that's fine. You don't need to spruce it up—JPMorgan Chase does expand on each of these themes on their website, but they never drift into anything fancy. Which is just what you'd want from a bank.
What We Can Learn
One thing your business certainly should not do is to just lift a more established business' core values and take them for your own. Of course you might share some values with other companies, but you need to spend time thinking very seriously about who your brand and business is and what you truly stand for. You can't simply use someone else's work to stand in for your own.
What's important is to learn from how other companies define themselves. You can learn about how important it is for your company's values to exist in the same language that your prospects and customers use. You can see that you shouldn't be afraid to be yourself, and set your values as things that are truly important to you—not just what you think people want to hear. You can see how values differ by industry, not just by business, and how the work you do may affect what you want to emphasize. You can see how your values and how you live them can transform your product from commodity to vital. You can assure yourself that simple, strait-laced values are okay, if that's the image you need to project in your industry.
Let these brands set an example for yours when updating or creating your own core values. It might be exactly what you need to take your brand to the next level.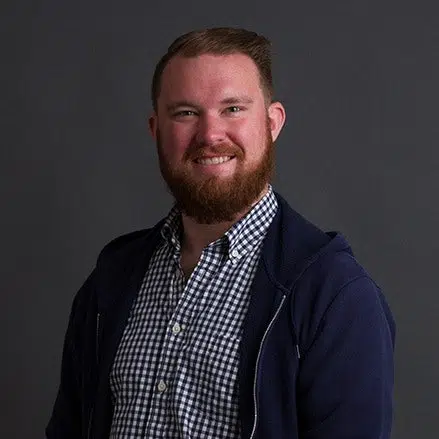 Thomas wears a few hats—writer, editor, and European soccer expert—but his passion is content creation. When he's not crafting thoughtful content, he's coaching high school running, watching the Mets, or talking up Indianapolis to anyone who will listen.