There's no sugar-coating it: being a mid-level manager in any organization is a challenging seat to sit in. This is certainly true for those people in Marketing Manager roles, who are leading teams while also executing against a broader vision from company leadership.
First, the bad news. There has been plenty of research associated with the challenges of mid-level management over the years, and frankly it can be pretty grim. One study showed that more than half of mid-level managers feel "constantly worried," and another seems to indicate that mid-level managers are more prone to symptoms of depression. Not to mention that most people promoted into a management role for the first time arrive unprepared.
This is surprising to basically nobody. It's simply a challenging proposition to exist as a conduit between vision and implementation; between executive and contributor; between future and present.
That said, mid-level management is an absolutely vital role in any growing organization, and there are ways to increase your likelihood of success that aren't too dissimilar from valuable marketing tactics.
Collaboration Over Consolidation
When managing marketing tactics, it's important to gather insight and value from multiple channels, partners, and assets, rather than assuming one single tactic is your moneymaker.
There's a parallel when it comes to managing people. One mistake that managers can make is to assume they need to own or know everything. Real success lies in maximizing the resources you have available. This includes:
Finding ways to take advantage of your existing talent and the abilities of the team you manage
Finding thought partners to check your ideas and push back when you're wrong, particularly in times of change
Delegating the leadership of specific initiatives to produce better results. Look to the X-Team model as a possible approach
The objective should be creating a rising tide rather than making a few big waves. Success is always easier to find by fostering greatness than simply demonstrating it.
Clarity Over Detail
This one is obvious: a clear marketing message is always more effective than an overly detailed or complicated message. This may be even more true when it comes to managing people.
Inevitably a mid-level manager will find themselves as a conduit of important corporate communication, whether it's passing updates to company leadership or carrying out leadership's vision to your team. Being clear in your communication is vital.
Things to think about: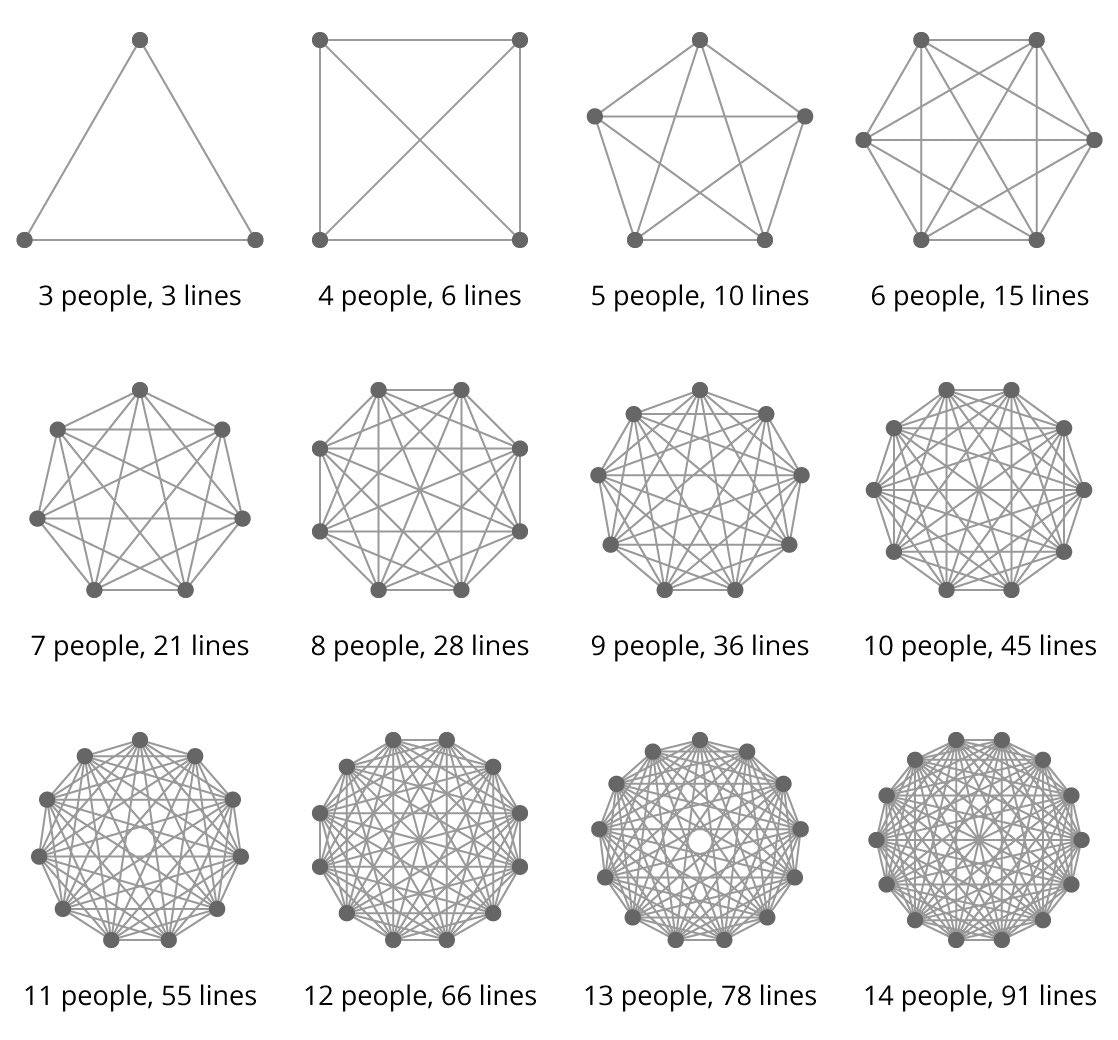 Too much detail and you risk diluting your message. Too little clarity and you risk creating confusion. Being clear in your communication is vital as a mid-level manager, regardless of your audience.
Advocacy Over Compliance
The goal of most marketing is to create long-term customers who will continue to engage with your brand as your product offerings evolve—or even, occasionally, as they fail. Similarly, managing people is about fostering employee engagement and growth, even when the going gets tough.
Some advice:
As a manager, it's important to be a champion of outcomes, particularly in instances when the journey to get there may stray from your original plan. Be an advocate for the vision (theirs, yours, the company's), not simply a contributor along the way.
Accountability Over Credibility
Some of the most effective marketing is that which demonstrates humanity and authenticity. Effective mid-level management is no different. Some thoughts to help you along the way:
Being authentically "you" is vital. If you're putting on airs, or changing the way you're known to act and respond, others will sniff it out.
When it's appropriate to act differently than your modus operandi, acknowledge it in your communication.
Don't shy away from your feelings or thoughts, but use them responsibly.
Vulnerability leads to trust, not the other way around.
There is no perfect manager, and there never will be—which means you're going to screw up. That's fine. When you embrace those moments and admit your shortcomings, you create a better environment for the team.
Always be ready for what's next
There is no magic bullet to being a great mid-level manager, whether it's your first time or you've been doing it for decades. The circumstances and individuals around you will always be changing, so the only path to success is to be adaptable and dedicated to positive outcomes.