Business Transformation, Brand Relevance, and Performance Outcomes.
Our clients are culture-conscious leaders and growth-minded businesses striving for market leadership. We do our best work when we think alongside you to create a strategic direction for marketing that supports your most important business objectives.
So, what does transform brands and generate demand mean?
Branding, marketing, and PR used to be siloed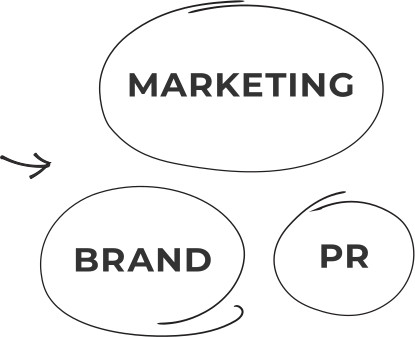 Today, we see all three through one lens: brand experiences Why? Because that's how
end customers see things.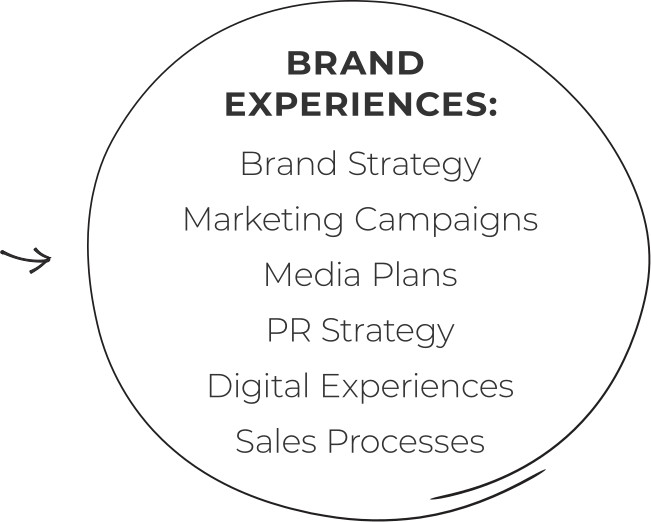 We believe that every experience a customer, prospect, or employee has with your business is part of the brand experience, and we work to impact them all.
Transforming Brands & Generating Demand
Uncover what's at the heart of your brand. Learn what drives your audiences. Own your key truths and unique. Reveal your compelling story.
Tell your story to the right people, in the right places, at the right times, so that they take action.
At the intersection of your brand and your demand strategies is where the magic really happens.
When you're entering a new market, targeting a new customer, launching a new product or service, or even when you're in an acquisition environment and your company itself is changing.
Why we're the ones to help you do it
Our team of consultants and digital and creative strategists work to understand your business and industry in depth, so we can solve the real problems and generate business value through marketing. Having transformed brands in virtually every industry — from pharmaceutical to outdoor lifestyle — our team comes at this work with both calm confidence and fiery passion.
This is a journey, not a destination. But along the way, guideposts like leads, sales, brand recognition, brand enthusiasts, and brand loyalty will show you that you're walking the walk.
Partners for over a decade
What it's like to work with us
Dive deeper into the Element Three experience
A typical investment with us
Typically, our clients are spending $300,000 to $1,000,000+ with us per year. During the sales process, we will work with you to determine the value marketing can drive for your organization and narrow in on a range appropriate for your business and your goals.
If that sounds right for you, fill out the form and we'll get in touch to talk about your brand and demand goals.