Senior Digital Marketing Manager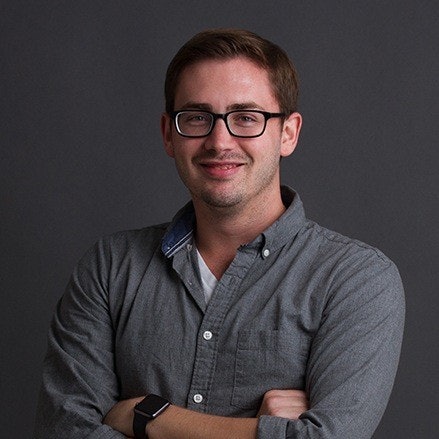 Tim grew up right here in Element Three's hometown of Indianapolis, Indiana.
And in an effort to better understand part of his current role, he decided to get a degree in Web Design from the Art Institute of Indianapolis.
Next he became an E3er by combining two things into one. He had been doing business development for another company and had been building websites for quite a while, so the role of digital strategist only seemed like a natural fit.
He found his way to Element Three via California. After visiting there a few times, he was exposed to a different work culture that he didn't know existed. Then, after doing some research online, he found that he didn't have to pick up a surfboard to enjoy the culture from the coast. Instead he found Element Three.
When not rocking the zeros and ones, Tim enjoys playing guitar (his father was very passionate about music, and listening to music with his dad is one of his favorite childhood memories) or, if it's summer and the weather's right, you may also find him on his boat just floating around.
Secretly he'd like to one day be a commercial airline pilot, and he'd probably make a terrible construction worker, because he can't whistle.
BACK TO TEAM PAGE