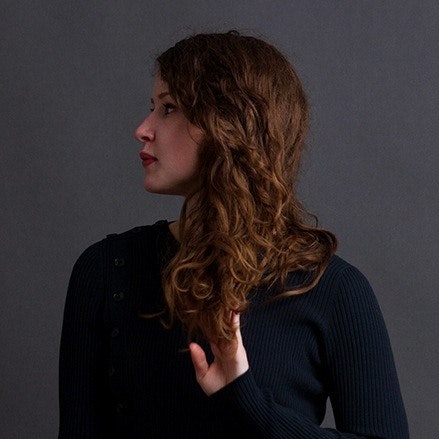 Theresa spent most of her time growing up in South Bend, Indiana. Which would probably explain why some of her favorite childhood memories are the big family celebrations they used to have with lots of cousins, food and singing, where everyone eventually ended up watching one form or another of a Notre Dame sporting event.
But for her own college experience, it was off to the University of Dayton (Go Flyers!) where she received a BFA in Visual Communication Design and a minor in Marketing.
The reason she was interested in marketing is because it seems to be the perfect intersection of a lot of things she already enjoys doing – designing, problem solving, collaboration and learning new things.
She came to our attention after her showing at the local Addy awards competition, and after speaking with our ECD, she realized she needed to move beyond where she currently was in order to expand her experience and get a chance to work alongside some of the really talented individuals within our walls.
When she's not creating award-winning designs, you can probably find her either running, reading or spending her weekends traveling around.
She also tells us that she can be really sarcastic at times, but we're not sure if she's kidding. Or just being sarcastic.
BACK TO TEAM PAGE