Senior Digital Marketing Manager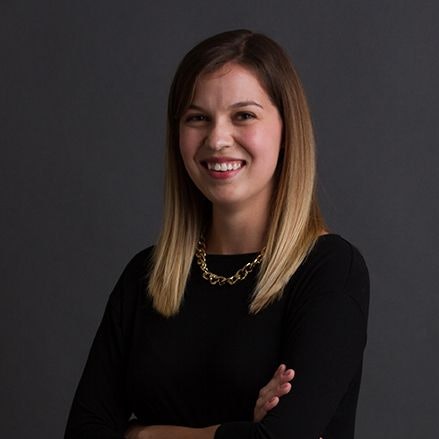 When asked where she's from, Lynsey likes to say that she's "mostly a Hoosier." That's because including the time she spent growing up in Indiana, she's also spent time in Tennessee, Texas, then back to Tennessee before landing back home again in Indiana.
She attended Butler University here in Indianapolis and has a double major in Marketing and Finance, as well as a minor in Math. She chose marketing because she wanted a degree that would leverage her love of reading and writing, but added Finance because she thought, "some math classes might serve me well."
Lynsey likes to say she "accidentally fell into this job." But we like to think it was divine providence. She was working as a financial analyst at Eli Lilly (something our company's president once did also), but she wasn't loving it. She was literally Googling "marketing firms in Indianapolis" when she found the digital role at E3. She then discovered that her college mentor attended church with our president and was told E3 would be a great fit for her. A few interviews later and here she is.
Lynsey loves reading just about anything, watching movies and TV, especially the History Channel. She also enjoys cooking (baking is her specialty). And just as soon as she has a house with a good-sized backyard—instead of her current "itty bitty deck"—watch out. Both her mother and grandmothers are big gardeners, and this apple didn't fall very far from the tree.
BACK TO TEAM PAGE