Vice President of Client Services and Digital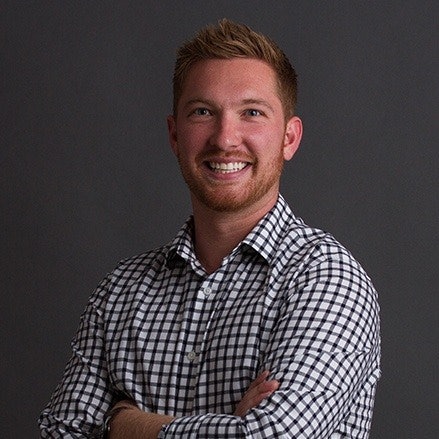 Kyler is more than a marketer. He's a tried-and-true entrepreneur.
Growing up, his father founded and ran four different businesses while his mother worked in advertising, teaching Kyler the role marketing must play if a brand is going to experience success.
In high school, Kyler used his dad's laser engraver to create unofficial concert merchandise to sell outside of live music venues all across the Midwest. Each time, he would make enough money to buy him and his friend tickets to the show, a room for the night and still end up with a little left over.
At the same time, Kyler made it his mission to learn everything he could about SEO before heading to the University of Indianapolis, where he studied Business and Marketing and played catcher for the Greyhounds.
His hard work paid off, and he landed himself an internship at an SEO agency his junior year and a full-time job right out of school.
Kyler brings a unique approach to his role at E3, having started at E3 as a Digital Strategist, then becoming an Account Executive, before finally stepping into his current position as VP of Client Service and Digital.
I love solving the problems that our clients bring us, especially the difficult ones. When we become a trusted partner because we've done great work, it's an awesome feeling.
BACK TO TEAM PAGE