Digital Marketing Associate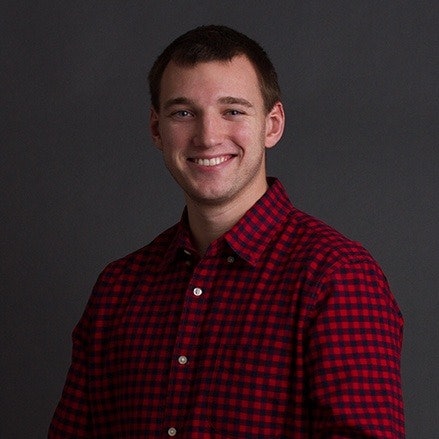 "If winning isn't everything, then why are you playing?"
We're pretty darn competitive at Element Three. James takes it to another level. So we hired him.
Whether it's digital marketing or basketball—yeah, he won two state championships in high school and earned a four-year athletic scholarship from Marian University to play college ball—James never settles for second place. Today, he channels that competitive spirit to digital marketing, winning on behalf of our clients.
Growing up, I competed with my friends at everything. Marketing is fascinating to me because you're competing for your audience's attention. And when I learned every digital interaction could be tracked and used to make strategic decisions, I was all-in on digital marketing.
Another reason we wanted James on our team? His passion for learning and improvement.
"In digital marketing, entire strategies can change with a single algorithm change from Google. You have to absorb as much as possible and stay hungry to get better. I love it."
At the end of the day, James is grateful for his family, friends, and everything life has to offer—no sore losers here.
BACK TO TEAM PAGE