Digital Marketing Manager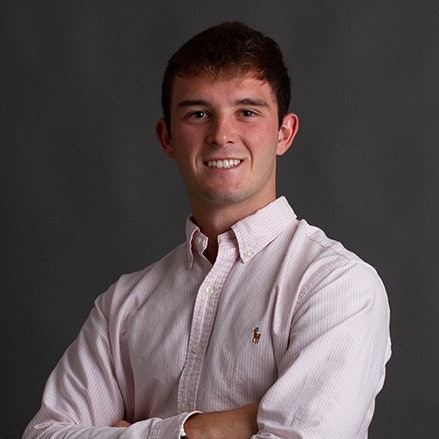 Cade honed his business skills as a student-athlete at DePauw University, where he studied economics and played football.
Four times, Cade and the DePauw Tigers fought the Wabash Little Giants for the Monon Bell trophy. It's the best college football rivalry you've never heard of—and those games are what he considers "the four coolest experiences of my life."
His years on the gridiron leave no doubt Cade is a team player.
I told the coaching staff I would do whatever they thought was best for the team when I got there as a freshman. I came in as a quarterback, was moved to wide receiver as a sophomore, and finished as a safety.
At DePauw, Cade was admitted into Orr Fellowship, a business and entrepreneurship program with a unique curriculum that accepts just 6 percent of applicants. After graduation, Orr Fellows get to work at dynamic host companies in the Indianapolis area. And in Cade's case, that meant landing a spot at Element Three.
I first heard about Orr Fellowship my sophomore year of college. I knew it was a once-in-a-lifetime opportunity that I needed to go full force at.
Now Cade is going full force as a Digital Marketing Manager, crafting impactful digital strategy and helping our clients meet their business goals.
He does it all with a mentality he learned from DePauw's former head football coach, Nick Mourouzis: "Keep the main thing the main thing." It means staying focused and being mentally present in whatever you're doing—not letting anything cloud your judgment.
When he's not at work, Cade is usually hanging out with his family and friends. And if sports are involved, so much the better.