Senior Director, Program Management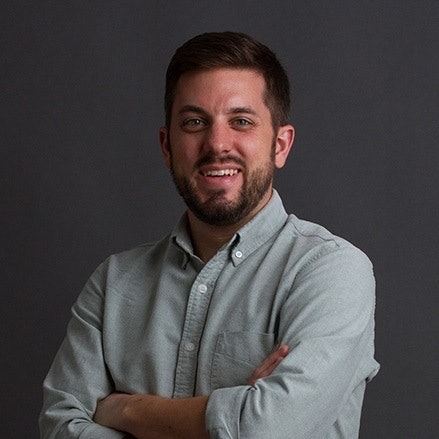 Brian is the kind of guy who likes to prepare for the unexpected.
"I don't look at any situation in life without trying to view it from every perspective or trying to picture every outcome."
But even he admits that he couldn't have predicted where his career path would ultimately lead him, at least not in the beginning.
Brian was once employed as an usher at a movie theater, worked as an associate at Staples, acted as a campus tour guide and even spent a few years as a bartender – all before graduating from Eastern Michigan University.
A Michigan native, Brian stuck around after college and landed a gig working in promotions for a Detroit radio station.
"After I finished school, I had it in my head that I wanted to spend my life working around musicians, either in live venues or recording studios. The closest I could get was working in radio."
Not only did he meet stars like Bob Seger and Eddie Money, he got to work on branding projects for the station, which led to large-scale event marketing opportunities and ultimately, a career in project management.
"I love helping other people do their jobs well. I like being the guy behind the guy."
Before arriving at Element Three, Brian spent nine years managing event marketing campaigns for major international brands. He's attended some of the world's largest sporting events and music festivals, all while honing his craft in what many would consider an ultra-competitive industry.
It was fun but taxing. And at the end of the day, Brian realized he needed a better balance. One that would allow him to live his life on his own terms.
For a long time, I thought someone was defined by what they did for a living. As I've gotten older, I've realized that my job is what allows me to be me – and that's being the best husband, brother, son, uncle, friend and citizen I possibly can be.
But make no mistake. Few people work harder than Brian to push the envelope, raise the bar and exceed expectations.
"I do not believe in the status quo. Things shouldn't be done a certain way just because they were done that way before."